I recently placed a custom order with Marion Humphreys (4Hala on Etsy) for seasonal wreaths to go in the rotating roombox. I sent Marion pictures of my scenes and links to other wreaths in her store that I liked. She made two for each season so I could pick the ones I liked best. These are the four I selected.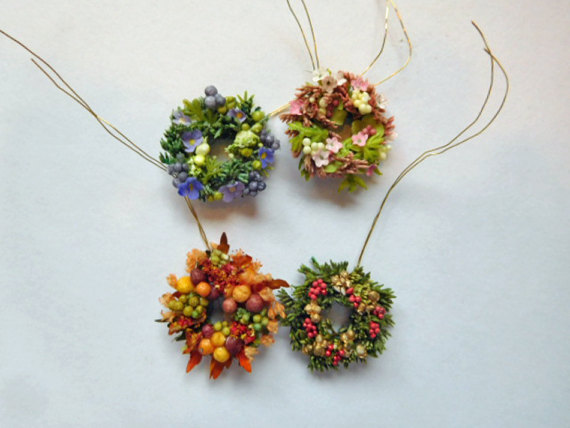 At my request, they're only about .75″ wide, which is smaller than most of the other half scale wreaths I saw in her store. To my eyes, this is the size that looks "right" on the door. I cut off the wires that came with them and glued the wreaths to the window crosspieces.
For spring I requested purple flowers to complement the flowers in the planter.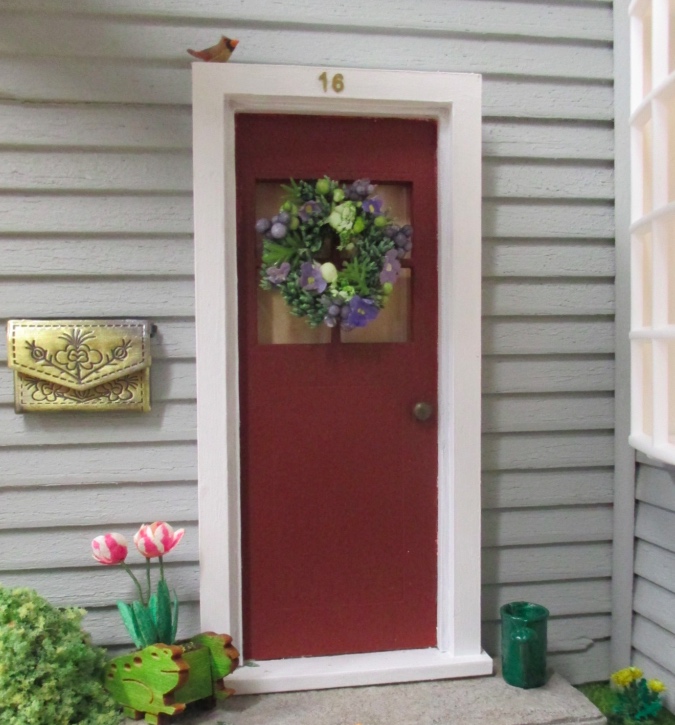 I also placed an order with Barbara Ann Meyer for critters to go in the roombox. The spring scene got a female cardinal, a robin, and a bunny.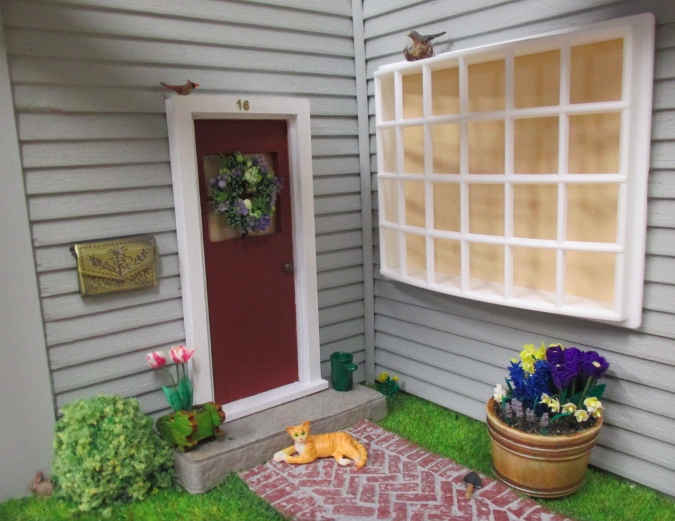 The robin is perched on the nest that Debora (dalesq on the Greenleaf forum) made for me in a swap.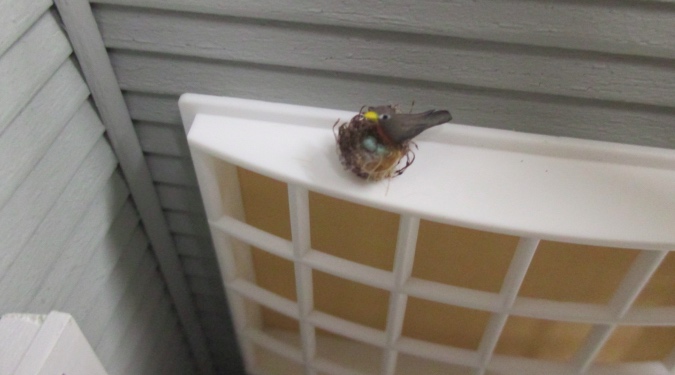 And the bunny is behind the bush, hiding from the cat.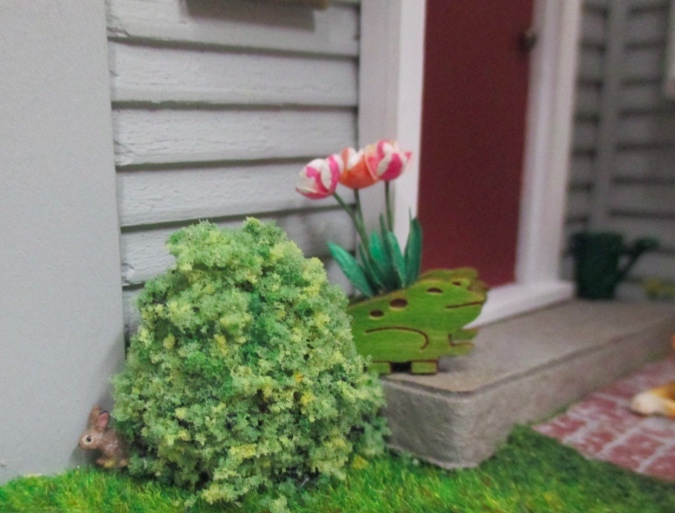 I asked for the summer wreath to include browns to evoke a hot, dry feeling (like the brown spots in the grass).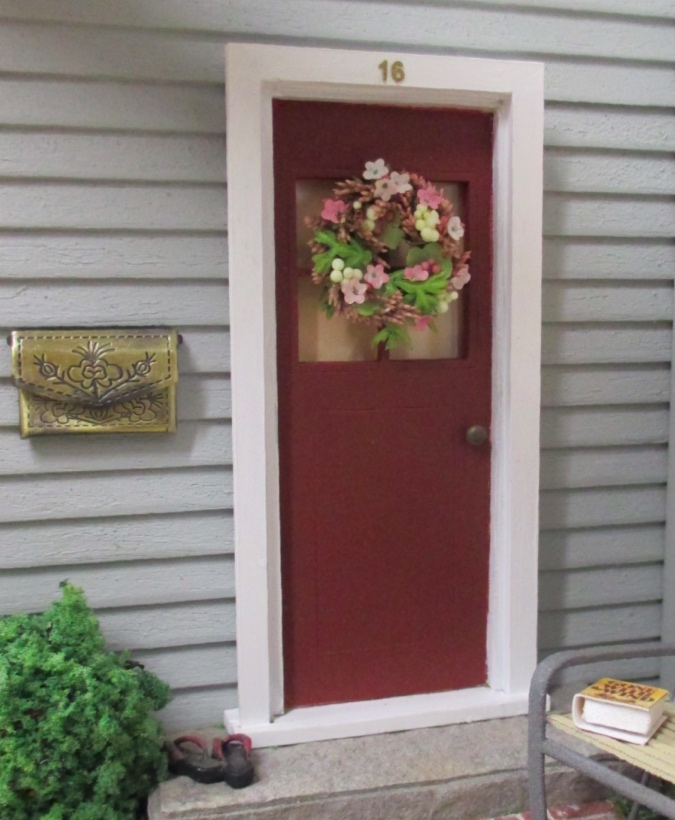 I ordered the wreaths before I bought the umbrella drink, but the pink flowers happen to match! I made a little table to hold the drink by cutting down the legs on a 3D printed stool I had left over from the Artist's Cottage (I'd bought four and only used three of them).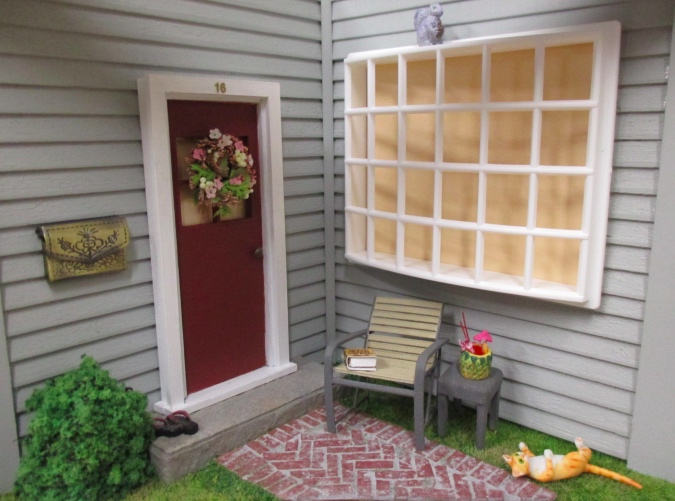 The colors of the autumn wreath fit perfectly with the fallen leaves.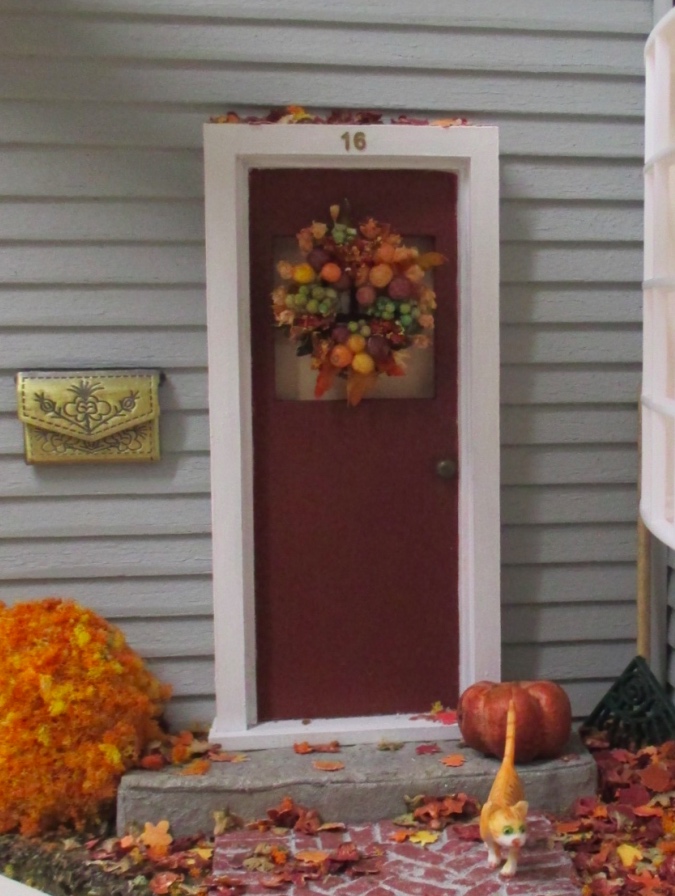 This crow is another Barbara Meyer purchase. I love how he's standing up on wire legs.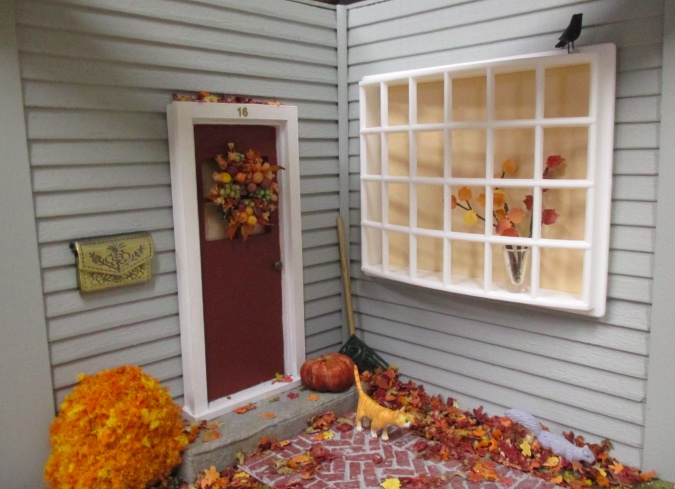 For now he's stuck there with wax, but I'll probably glue him down when I finish the window (I'm planning to add leaves to the top of it).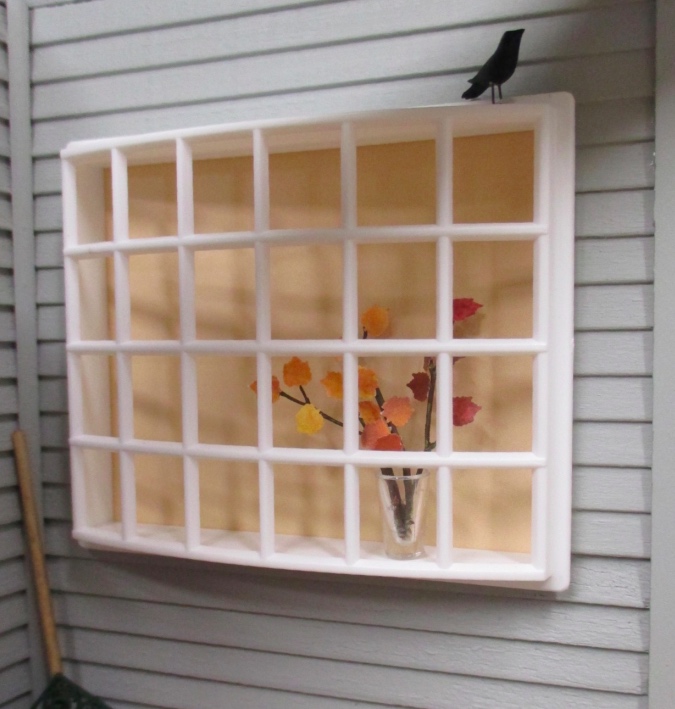 The red and gold balls on the winter wreath are tiny and perfect. Considering how small these are, Marion did a really great job making them to scale.