Haven't had much time for minis lately, but here's a quick post. I wanted to add a bag of potting soil to the spring portion of the four seasons roombox and have been watching the weekly circulars for an appropriate graphic. Apparently spring has sprung.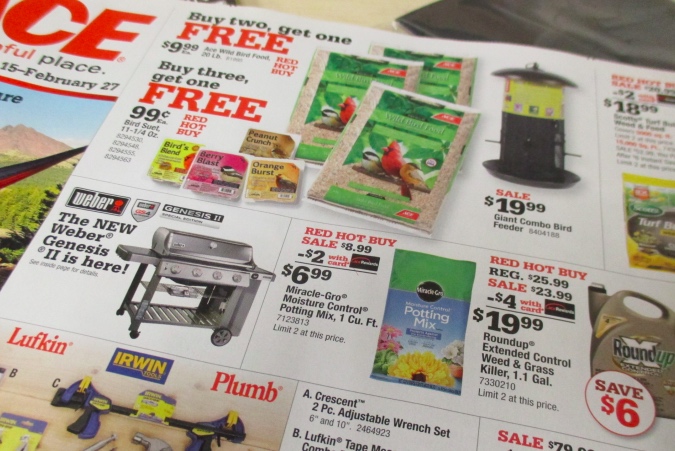 I cut out the Miracle Gro potting mix photo for the front of my bag, and then another Miracle Gro bag to use for the back. I'll position it so you don't see the back, this is just in case you ever get a glimpse of it.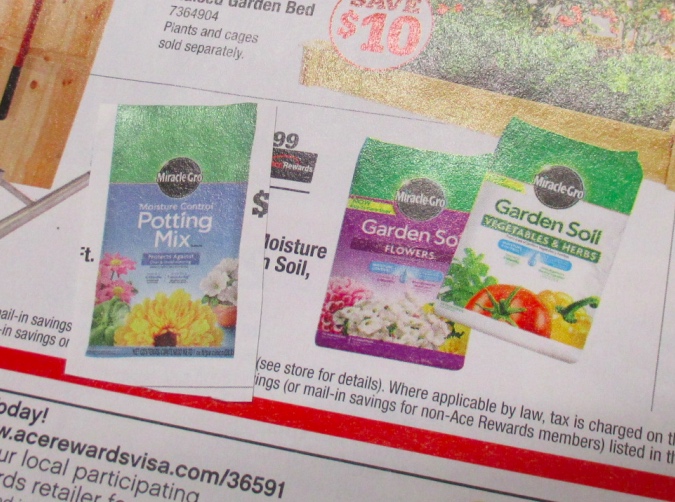 I cut them out with a little extra around the edges, and then folded along the lines of the bag to make tabs.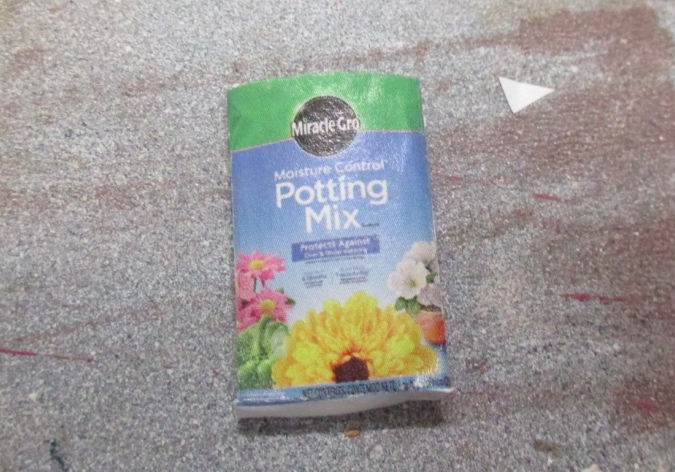 I glued the tabs for the front and back together to form a little sack.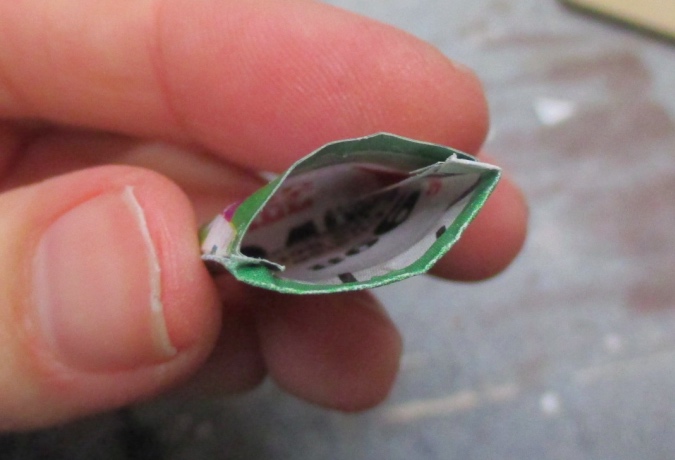 My original idea was to fill the bag with black sand and leave it open so you could see the soil in the bag, but I couldn't figure out how to do that without the sand spilling all over my scene if the bag got knocked over. Instead I added the sand and then glued the top closed. Even if you can't see the soil, it has a realistic shape. (Sand makes a good filling for miniature pillows, too.)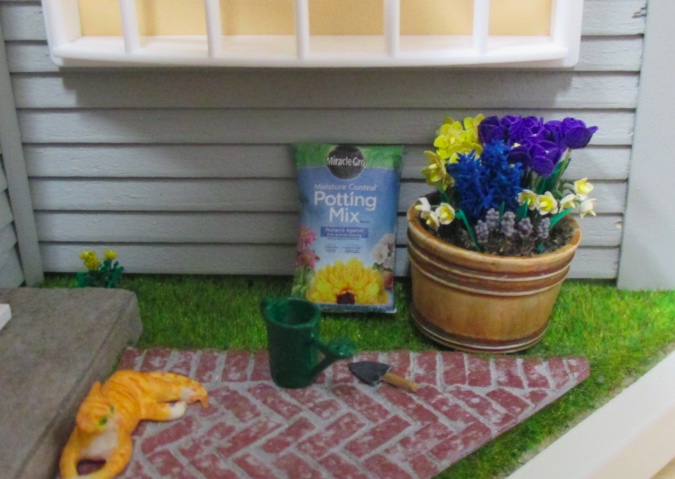 I'm not sure if I'm going to keep this in the four seasons roombox or not. I might hold onto it for a mini garage someday. But still, super easy project, and it was free!