My original plan for the spring portion of the four seasons roombox was to make a flowerbed along the wall. Once the scenes were laid out there wasn't a lot of space for that, plus I would have needed to carry over the flowerbed into the other months, which I didn't want to do. Instead I decided to use a planter.
I looked high and low for a wine cask style planter in half scale and couldn't find any — so I made one! I started out with a large 1″ scale planter from Miniatures.com. It was sold in a pair so even if one got messed up, I would have another one as a back-up.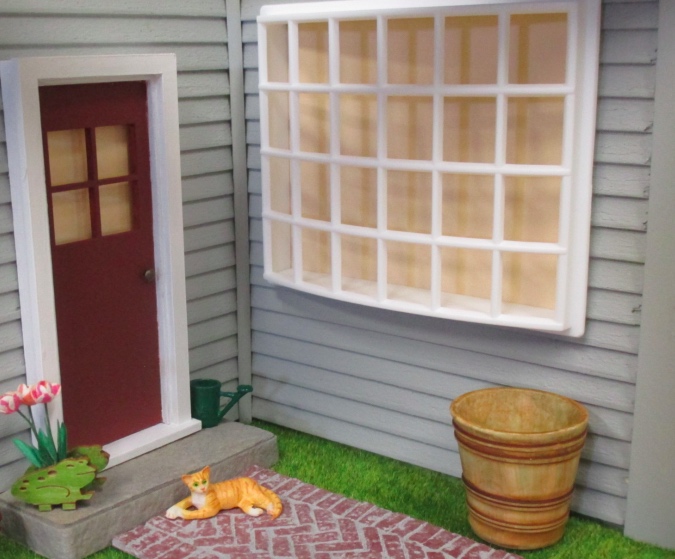 These are made out of resin. I used a utility knife and a thin saw to slice off the bottom.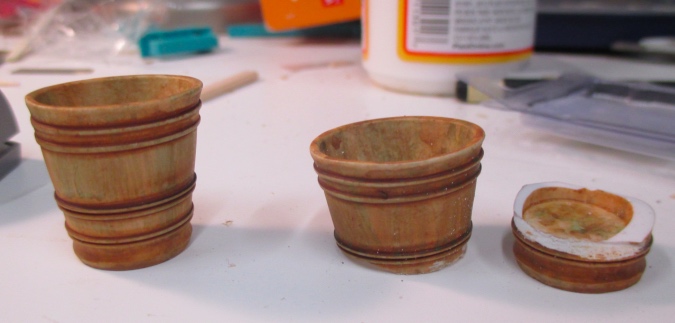 Then I sanded the bottom edge with the disc sander to make it flat. Now I had a planter that was the right height, but with a hole at the bottom.
I put it on a piece of strip wood and traced around the inside of the hole.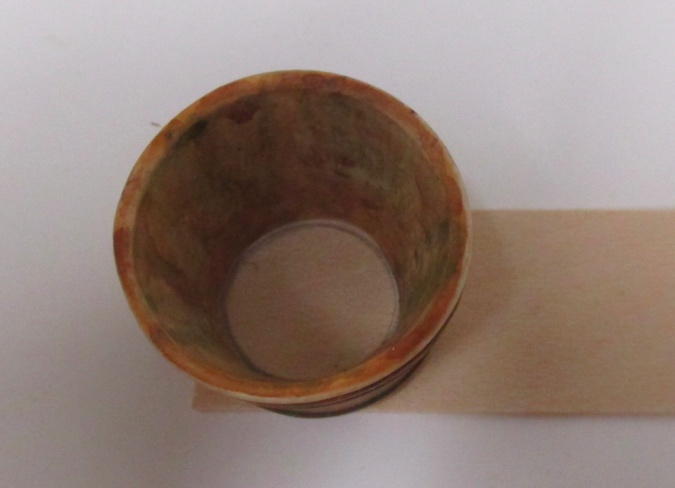 I cut the piece out roughly with the utility knife.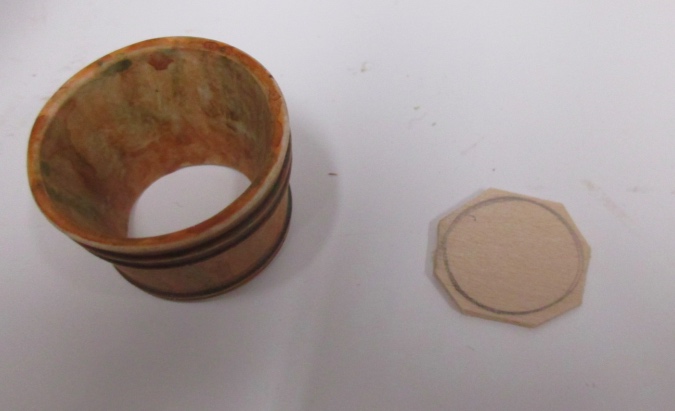 Then I sanded to the pencil line until it fit inside the planter. It's not a perfect fit, but you'll never see this.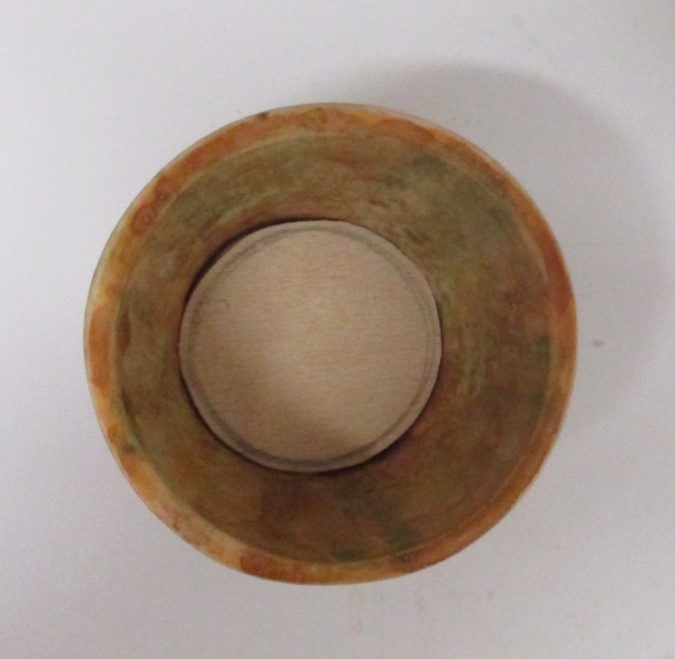 Here's the result. Much more to scale!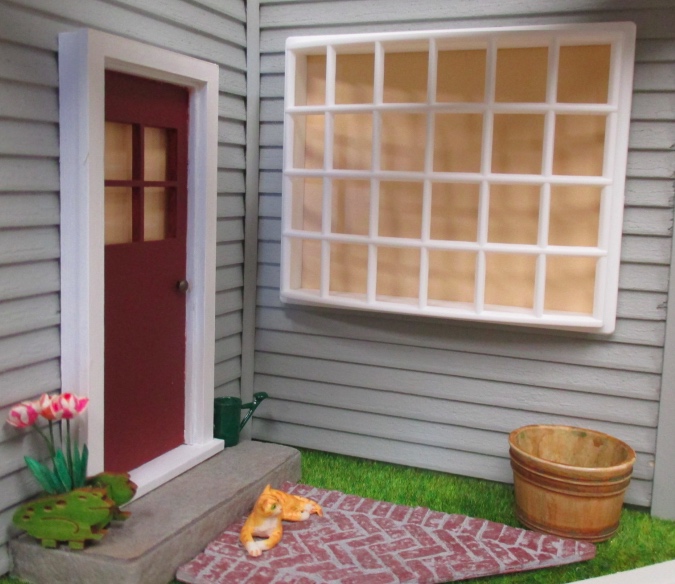 And here's what I made to go inside. I used SDK Miniatures' yellow/purple bulb garden kit, which includes tulips, two types of daffodil, and two types of hyacinth. My mom pointed out that the yellow tulips get lost among the daffodils so we made the tulips purple instead, and made the bigger hyacinths blue.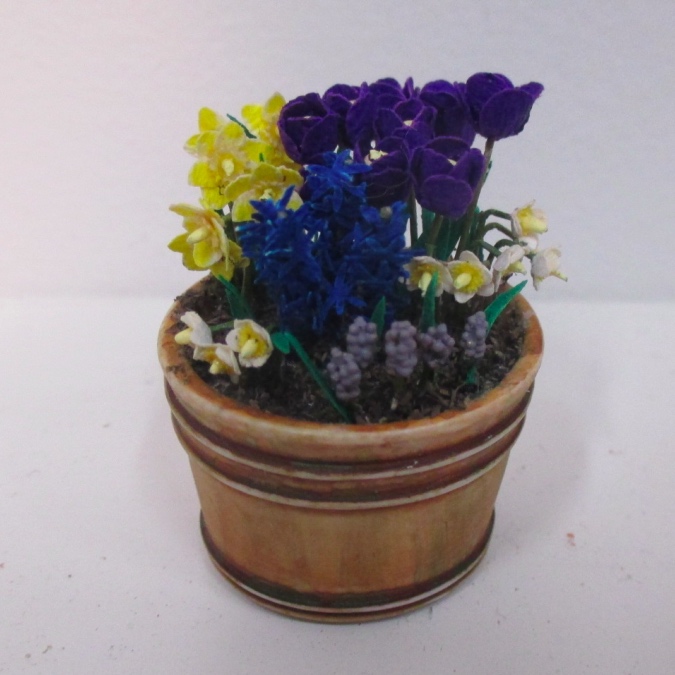 Here's how it looks in the scene. The tulips on the stoop were a gift from my mini friend Debora (Dalesq on the Greenleaf forum).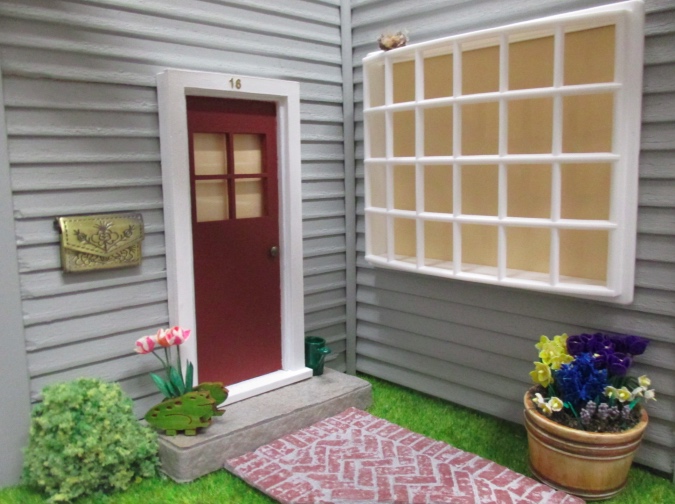 Debora also made the bird's nest on top of the window. I love this little nest! I'm on the hunt for a half scale robin to perch on the edge of it.