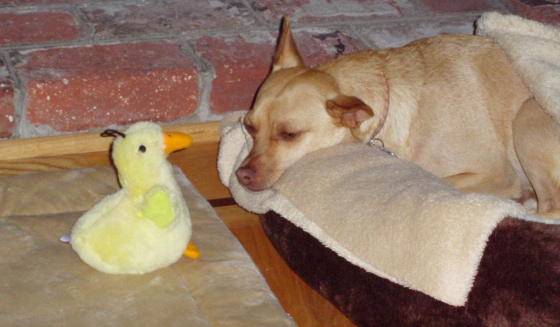 Rosy: "What am I, Mr. Duck? Will we ever really know?"
Duck: "Not bloody likely, kid."
For Christmas, Rosy bought me and Geoff a Wisdom Panel Insights DNA test… using my credit card. It cost $65 and involved swabbing her cheek to get a sample (she loved that part), sending the sample off to a lab, and waiting three weeks for the results. And those results are in! Drum roll please…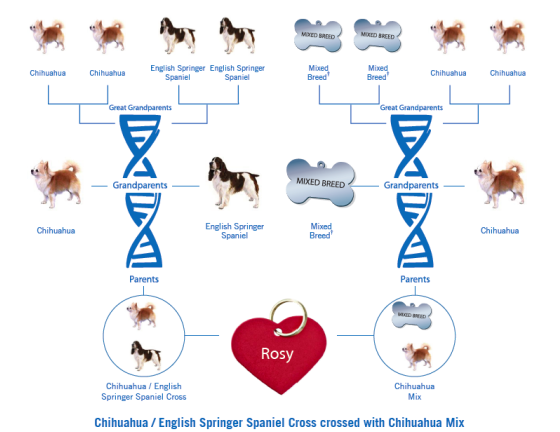 A Chihuahua mixed with an English Springer Spaniel? Seriously?! I call shenanigans. This dog has to have at least a smidgen of Italian Greyhound in her.
The report goes on to identify the five "next best breed matches" that were detected in her DNA, which could have contributed to the mixed breed grandparent.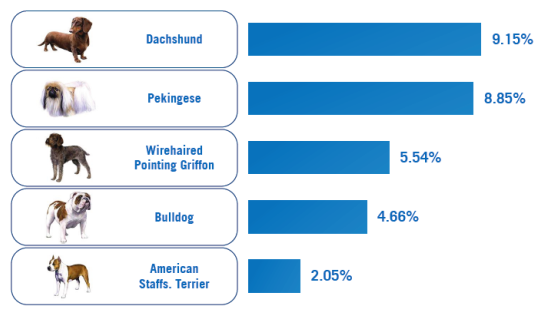 Out of those, the Wirehaired Pointing Griffon seems most similar to her body shape, though she does have a few "long face" expressions that remind me a lot of a Dachshund.
Before getting this DNA test, I'd read online that they're not accurate. It was really an impulse buy that we did for fun. (Damn you, Humane Society, for putting these right next to the register a week before Christmas!) And now that we "know" what she is, I kind of don't care. Rosy will always be a Greyhuahua to me. But that's the last time I lend her my credit card…