This week I went to Dollhouses Trains and More hoping to find an iced tea or lemonade set to use in the summer lounge chair scene. They didn't have anything like that in half scale, but they did have this tropical drink. It's a bit elaborate for lazy summer lounging, but it was too cute to pass up.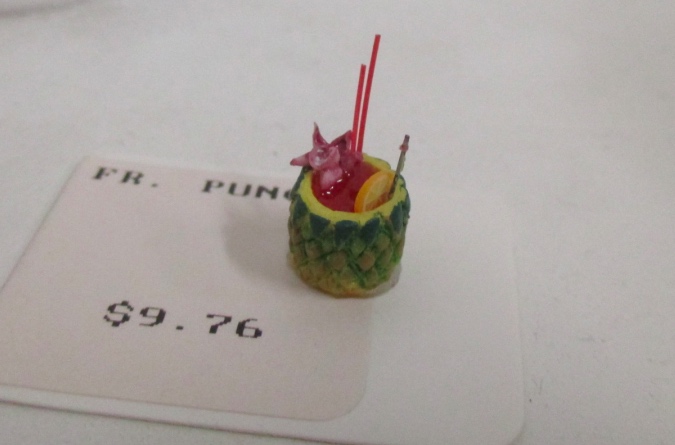 After I got it home I noticed something funny about it. If the red things sticking out are supposed to be straws, what's the gray wire? It looked like something used to be glued to it. I wasn't sure if it had broken on the way home or if it was like this when I got it off the shelf.
I looked online and found this picture on the Handley House website. My drink is missing its umbrella.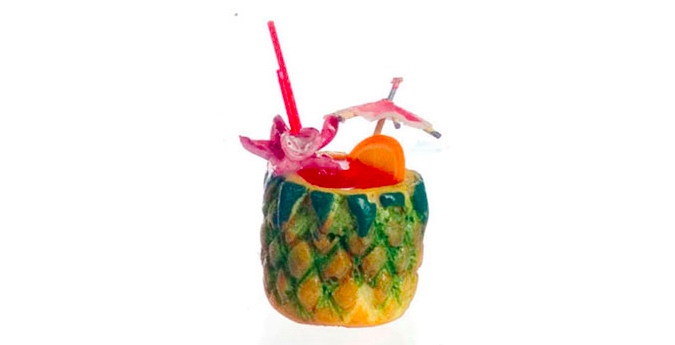 By chance I had just received an eBay package that had the items wrapped in pink tissue paper. I used a hole punch on the tissue paper to punch out a circle. I folded the circle in half in a few different directions to give it "spokes", added a dab of glue to the top of the wire, and rested the tissue paper on top of it.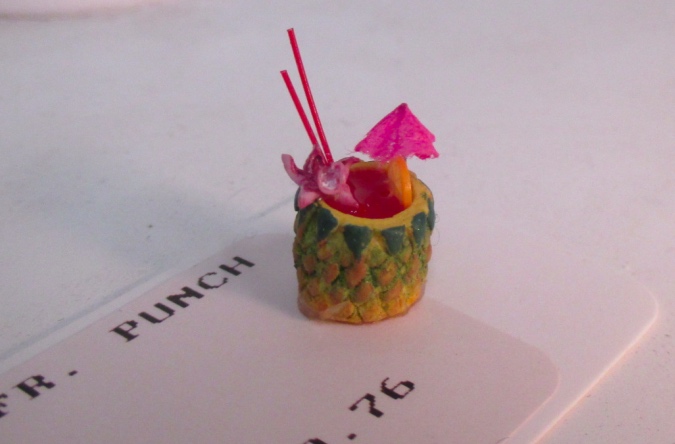 Mine doesn't have legs sticking out like the original umbrella, but it gets the point across.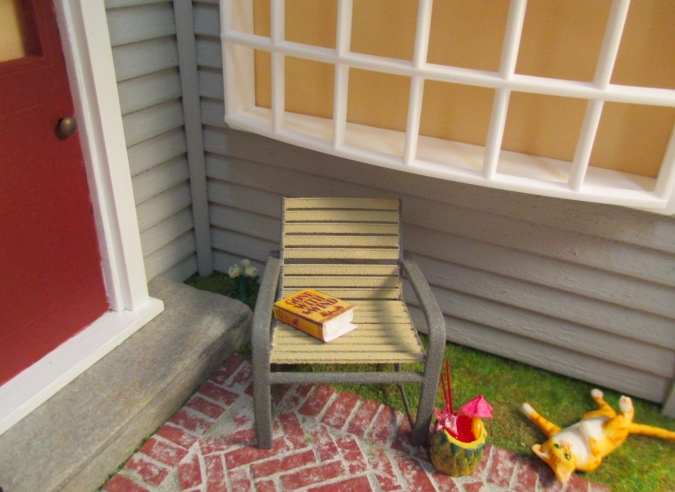 Maybe the cat had a few sips and that's why he's rolling around in the grass…