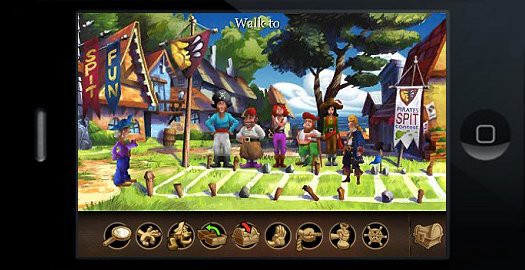 I recently caught up with the 21st century by acquiring one of those sleek little "connected devices" everyone seems to be carrying around these days. The device in question is an iPod Touch, and my main motivation for choosing it over a regular iPod was so I could play games on it.
Once I got the hang of the deceptively simple interface and finally figured out how to navigate around the App Store, I was thoroughly overwhelmed by the volume of choices and lack of a helpful user interface. It seems like to find anything, you have to know ahead of time exactly what you're looking for… which is sort of a problem if you don't know ahead of time what you're looking for!
And so, the idea for a series of articles about iPhone adventure games was born. (In other words, I hunt them down so you don't have to!) The first installment was posted today at Adventure Gamers. Go read it, then spend the weekend playing games. It's good for the soul.