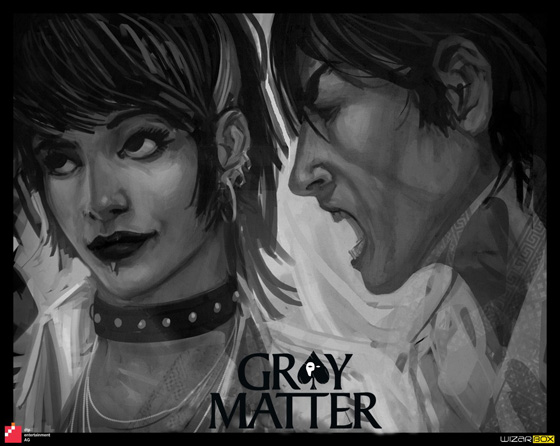 My review of Gray Matter has just been posted on Adventure Gamers. Designed by Jane Jensen, the storytelling powerhouse who co-authored King's Quest VI and created the Gabriel Knight series, Gray Matter is a game I've been eagerly awaiting for a long time.
The game was first announced in 2003 and was supposed to launch the next year, but an "indefinite hold," then a change in publisher, and finally a change in developer led to numerous delays. The official English release isn't until February 2011 (I played from an advance review copy), but it is now out in a German version that includes the option to install in English, so the truly dedicated can hunt it down before then. There's also demo that can be downloaded from the Gray Matter website.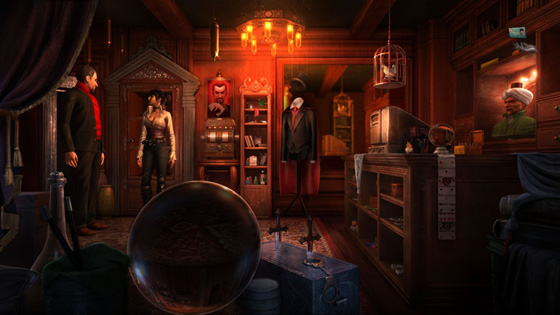 When you're looking forward to something for so long, it's easy for expectations to meander into the crazy-land of Absolute Perfection (population zero). Gray Matter is not a perfect game. I go into plenty of detail about the reasons why in the review, so I won't harp on them here. Even so, its story is as complex and nuanced as I'd hoped for, and for that reason Gray Matter was probably my most exciting gaming experience of 2010. (The Silver Lining was a close second… good year for Sierra junkies!) I really hope this is just the beginning of a Jane Jensen resurgence, because as much as I enjoy Telltale's comedy, the dark, dramatic adventures are much more my style.
Playing Gray Matter put me in the mood to re-experience Gabriel Knight, so I started replaying Blood of the Sacred, Blood of the Damned yesterday. The graphics are even worse than I remembered… but with a story that good, who cares?