May 2015: I started the Westville as part of a Greenleaf community build in 2005, and at the time we blogged our progress on the Greenleaf forum. After a few site upgrades the old community blog has become hard to link to and I'm redoing my website anyway, so I decided to move those posts over here and backdate them. Sorry for any weirdness that results!
---
I'm not quite ready to start building my Westville yet, but ever since Calamari posted those links to other people's Westvilles I have been brainstorming what I want to do with my own. I have always loved this house for its realism… it really does seem to belong to Anytown, USA! Last year I bought some Nutshell News back issues off eBay and stumbled across a couple of great projects for 1950s-style furniture. Somehow I got it in my head that the furniture would look great in the Westville… if I ever got around to building it. Well, there's no time like the present!
I have decided to forgo my usual requirement of having a bathroom in the house (eek!) and will do the Westville with a kitchen, a living room, and two bedrooms.
For the kitchen, I'm planning to try a project that kitbashes two Realife furniture kits (the Heritage Kitchen and Heritage Dining Room) into a beautifully gaudy post-war kitchen. This is a three-part article by Chris Dukeman that ran in the October, November, and December 1990 issues of Nutshell News. The Realife kits aren't sold anymore but I found some pretty easily on eBay.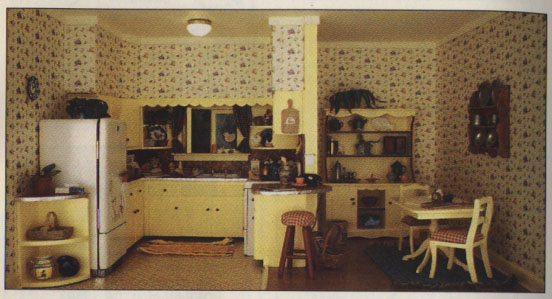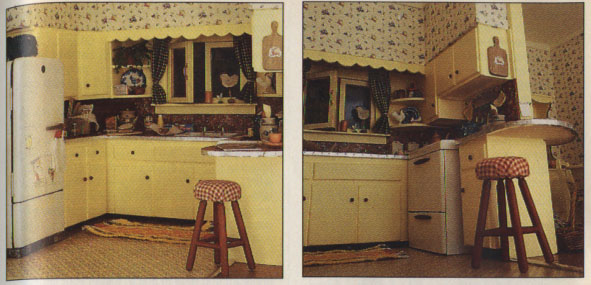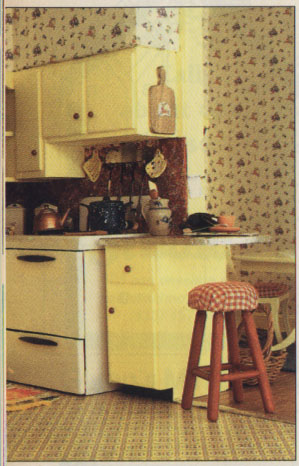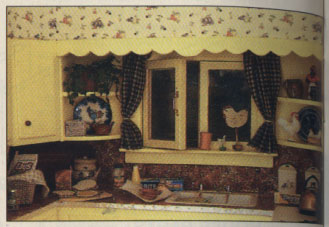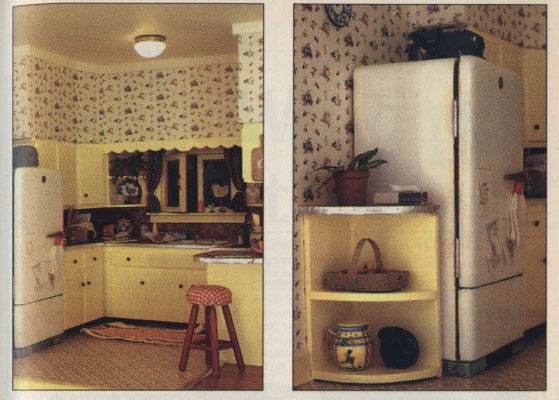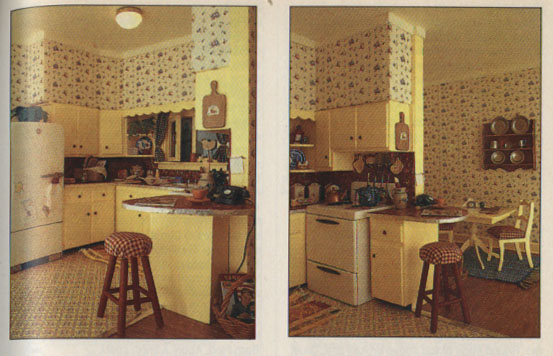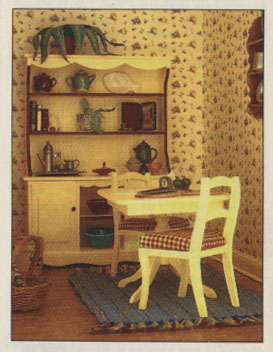 The Westville's kitchen is significantly smaller than the roombox Chris Dukeman built, and because of the bay window I'll have to do a bit of rearranging. I really can't start on this furniture until I have the Westville shell put together and know how much space I have. I already have a rough idea in my head of what the room will look like — the table and chairs will go where the bay window is, the sink and a cabinet or two will go on the wall with the window (by the front door), and the stove and other cabinets will go along the wall where the stairs are. I will probably build the hutch but put it in the living room, instead of the kitchen. I'm hoping the fridge will fit on the other side of the bay window (closest to the open back of the house) but I'm going to have to measure it to be sure. So, even though the kitchen and dining room kits are softly calling my name, I've put them aside for now…
To give you a sense of how much kitbashing will be involved with this kitchen project, here are pictures from the boxes of the kits: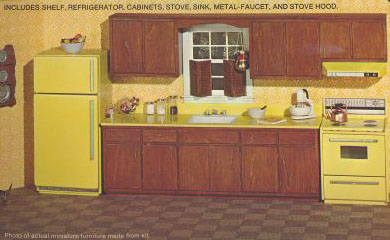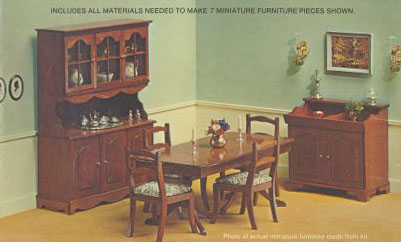 In one of the bedrooms, I'm going to use a lot of the ideas that Joann Swanson wrote about in her Do-It-Yourself article in the October 1990 issue of Nutshell News. The article is called "Built-In Beauty," and Joann reproduced a 1950s bedroom for a teenaged girl, based on a picture in a magazine ad (shown in the first picture below).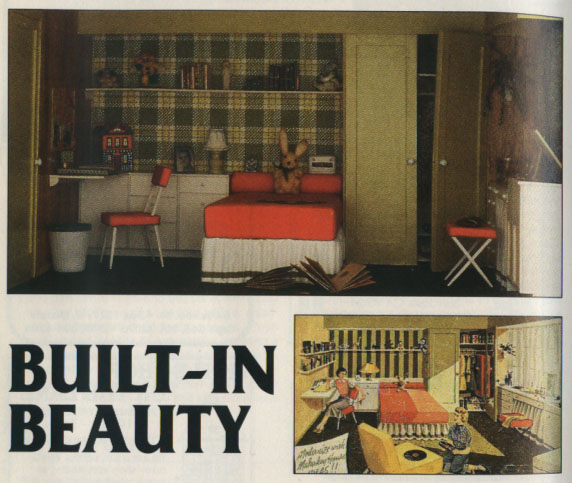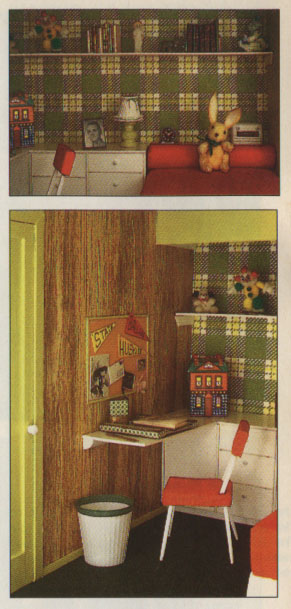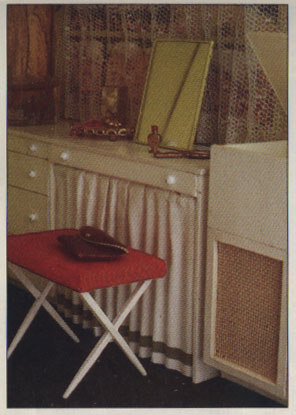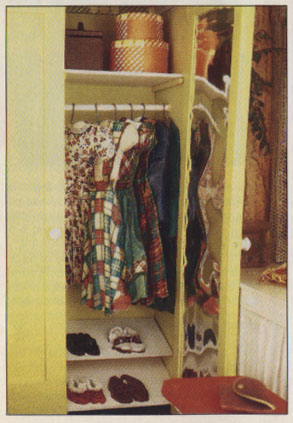 This and the "Built-In Beauty" are the only two projects based on old magazine ads that I've been able to find, but I don't have all the issues from this time period. This was right before Joann started her "On the Mall" series (which went on for about two years) but I'm wondering if she may have done any other magazine ad projects in other 1990 issues or in the late 80s. If anyone knows of other 1950s-style projects in back issues of NN, please let me know the dates so I can try to track them down!
I have some ideas for the furniture I'll put in the master bedroom, but I may have to scratch build it based on old magazine pictures. I have a couple of ideas for the living room, too, but nothing concrete yet!
So – this is where I'm headed. But before I can even start thinking about these projects, I have to get the house built. Easier said than done!