Here's the second little house I got at the miniature flea market in August (the first being the House of Hidden Treasures kit from American Craft). This one's named Garden of Delights.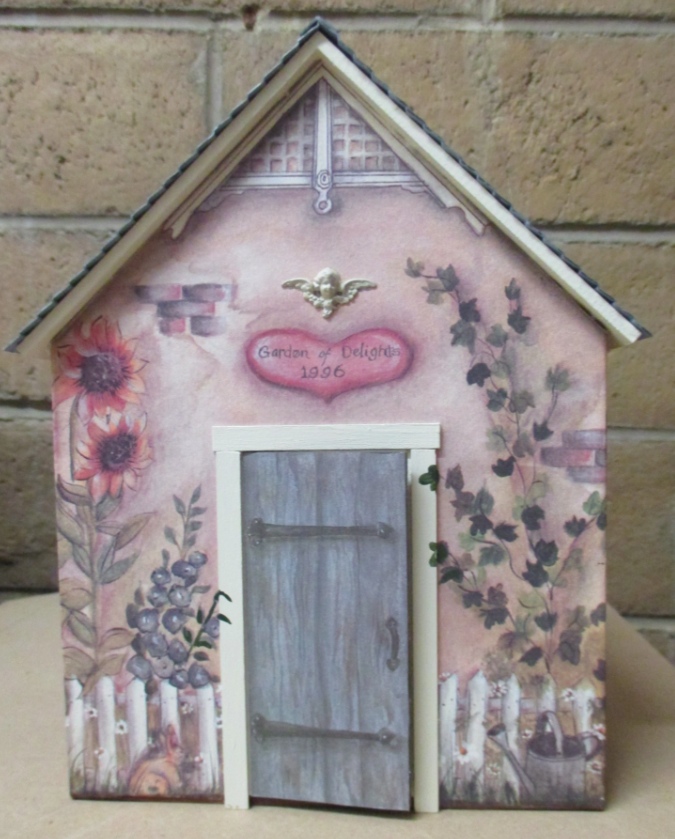 This was a NAME national convention souvenir in 1996. I recognized it because I'd seen one on eBay fairly recently, and I assumed it was half scale due to the size. It set me back a whopping $3.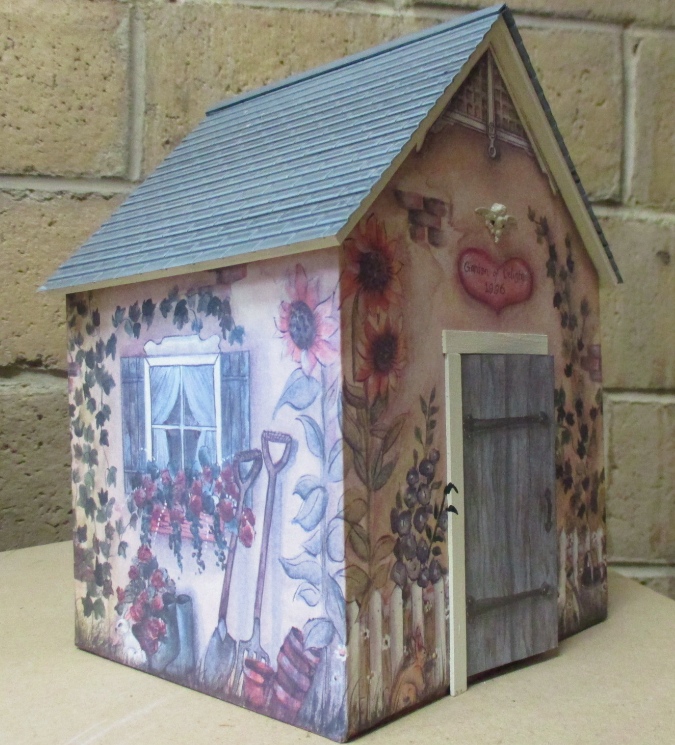 The little house has three handwritten names on the bottom: Sharon Zerkel, Dan Zerkel, and Dot Moore. A little Googling turned up a couple of old auction listings, including this one that says the house was designed by Pam Junk.