After a brief hiatus I'm back at work on the Victorianna. The last big thing to do before attaching the back wall is finish the second story staircase and nearby trim. I started by gluing on the third floor.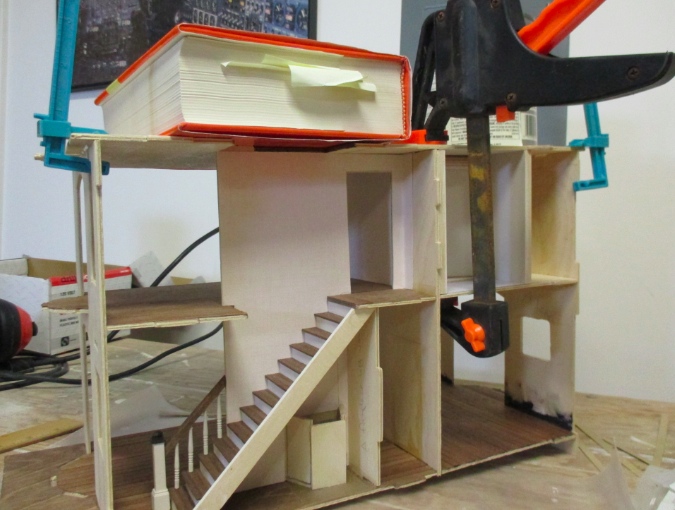 Then I glued in the staircase, with the top step butting up to the underside of the third floor.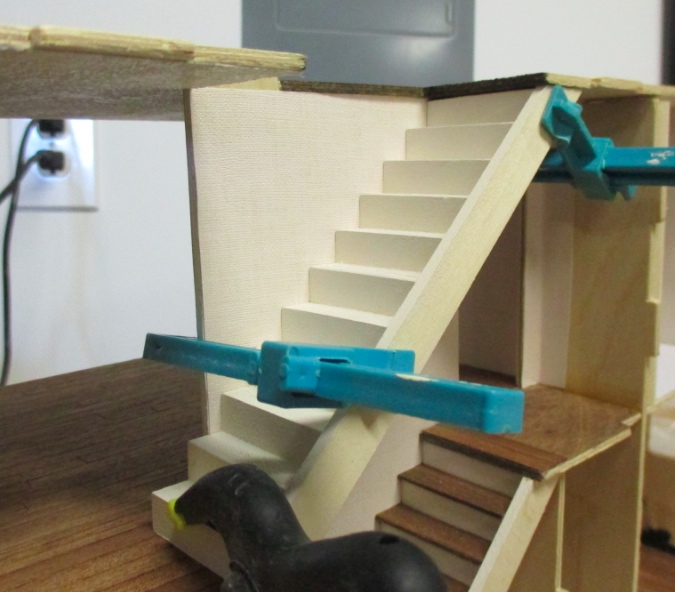 Since I'd cut this staircase to make it fit with the second floor's lower ceiling height, the top step wasn't quite straight. This left a noticeable gap where the stairs meet the floor.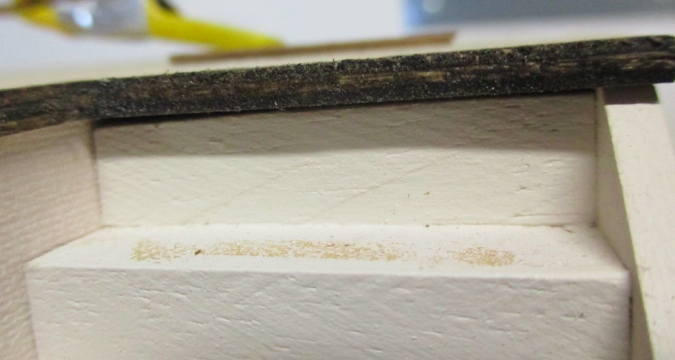 I masked this by adding a piece of strip wood to the front of the top stair.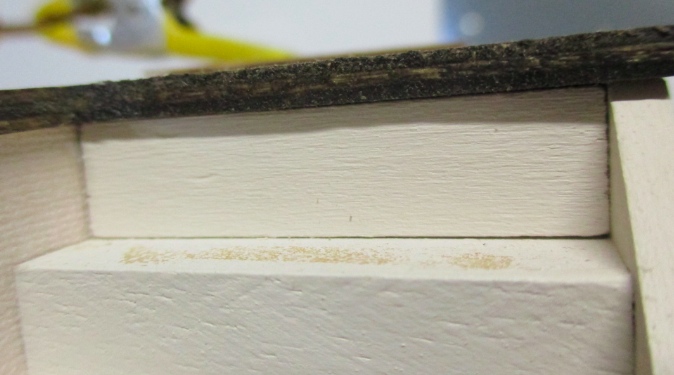 At the bottom, there's a small triangular gap where the stairs extend past the edge of the wall.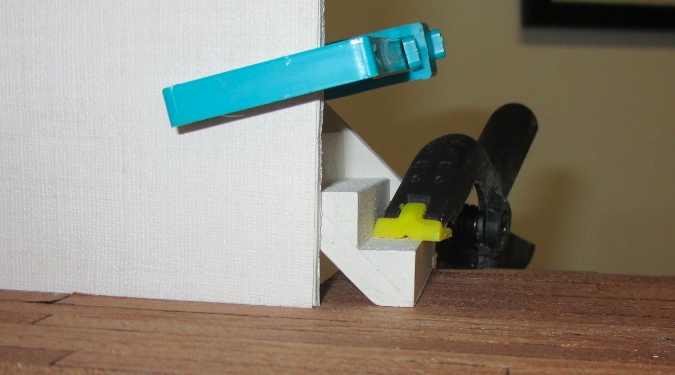 This piece of 1:48 apex trim covers it up nicely.