I recently added email alerts to the blog. If you want to get a brief, non-spammy email when I post a new blog, please sign up on the right sidebar.
---
Following the not-so-great roof experience, I made a chimney for the Artist's Cottage and it turned out pretty well. I feel like I've redeemed myself. :)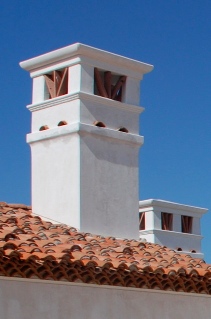 The reason for the chimney, as you can see here, is that the Braxton Payne fireplace I bought extends past the roof line. Originally I thought about cutting the top of the fireplace down, but decided that cutting a hole in the roof and enclosing the visible top part with a chimney would be less likely to result in disaster. (Not to mention more realistic!)
I Googled "spanish revival chimney" and found a bunch of good pictures. The one on the right (from Houzz) is the one I kept coming back to. It seemed like it would be easy to create with basswood and moldings.
When I went to the store to buy my basswood, I forgot to bring measurements with me, so I ended up with pieces not quite wide enough that needed to be glued together.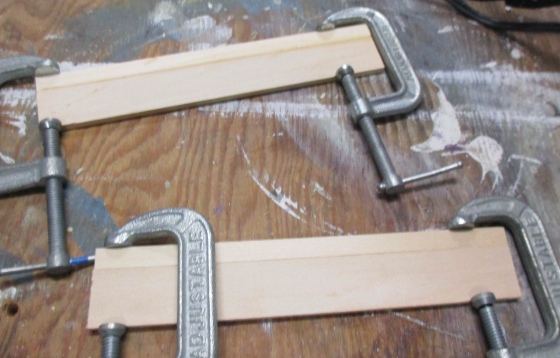 The two long pieces go on the outside of the house.