The last time I worked on the Victorianna's right tower, I had assembled the cupola (a bashed 1:48 gazebo) to look like this.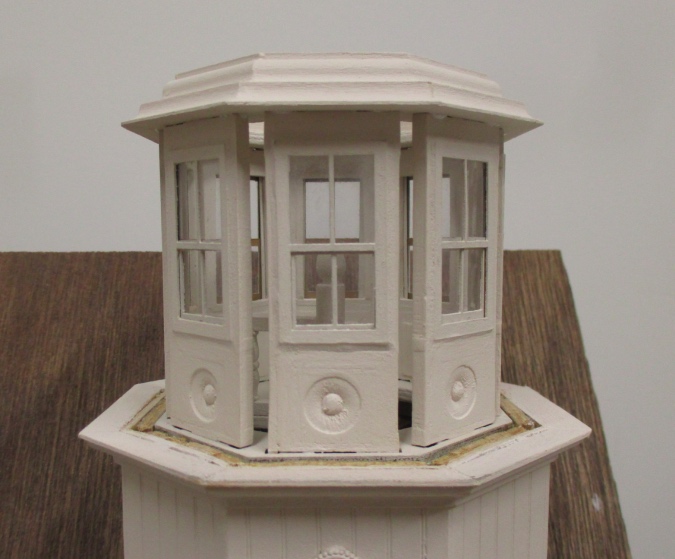 To finish it, I needed to fill those gaps between the wall pieces, and also clean up the platform that goes around the cupola. I cut dowel pieces to fill up the gaps. For the platform, I used thin strip wood to cover up the many different pieces that have been sandwiched together to form this surface.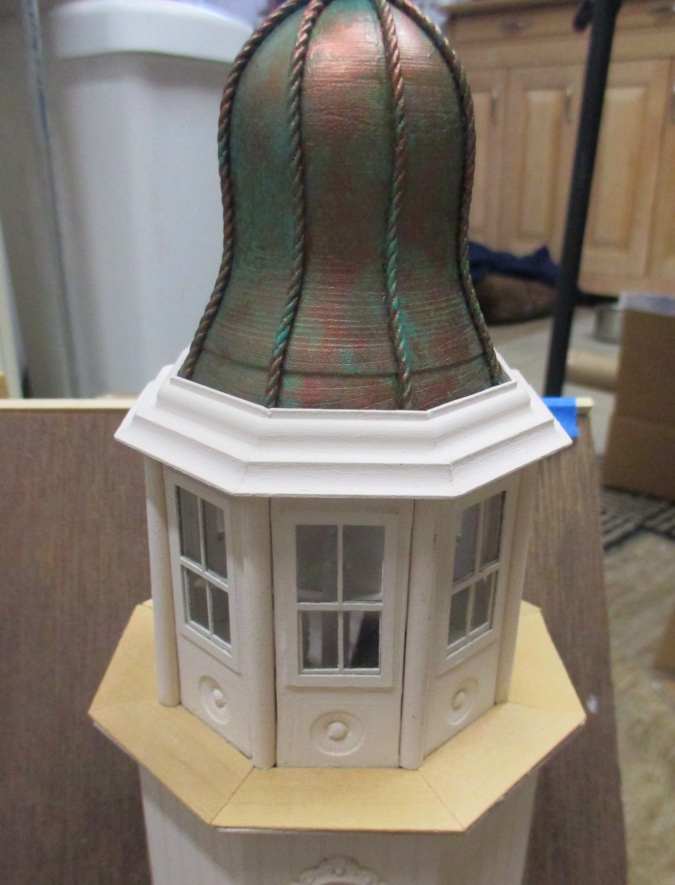 I painted the pieces before gluing them in. I knew they'd need more paint once they were in, since there would be gaps to fill, but doing one coat first made the job a little easier. Of course, the paint caused the thin strip wood to curl, so it had to be taped down overnight while the glue dried.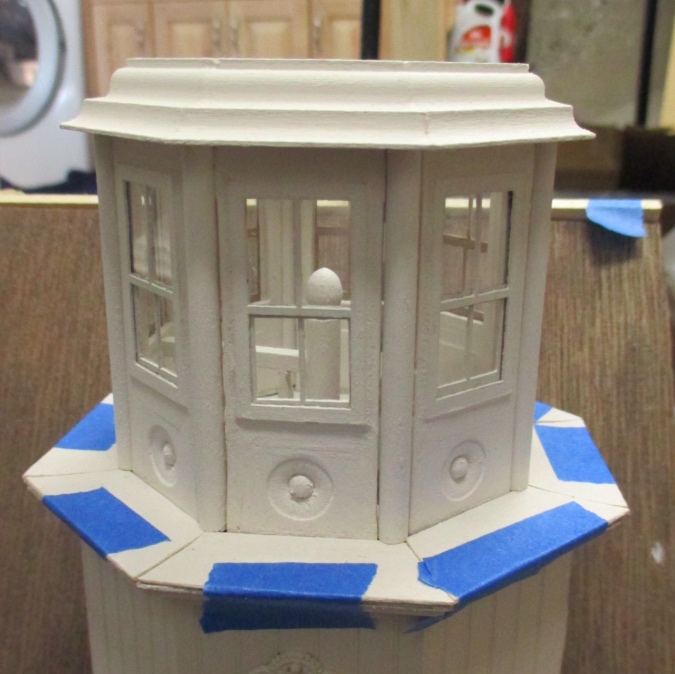 Next I filled in the gaps with wood filler, being super careful not to get filler on the windows.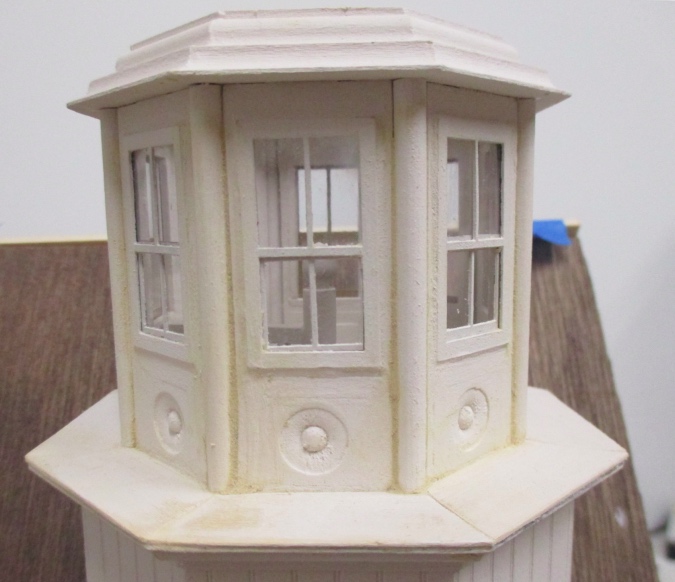 And here it is painted.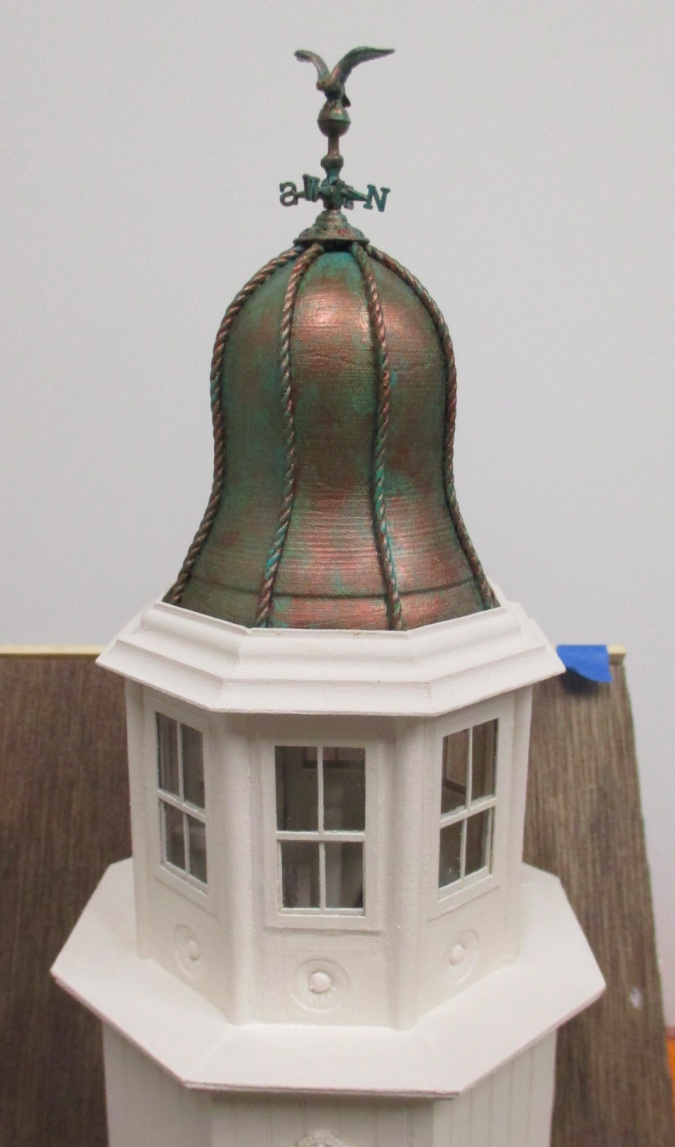 The cupola is enclosed, so it doesn't technically need a railing, but the platform around it looks unfinished, especially compared to the beefier tower roof on the left.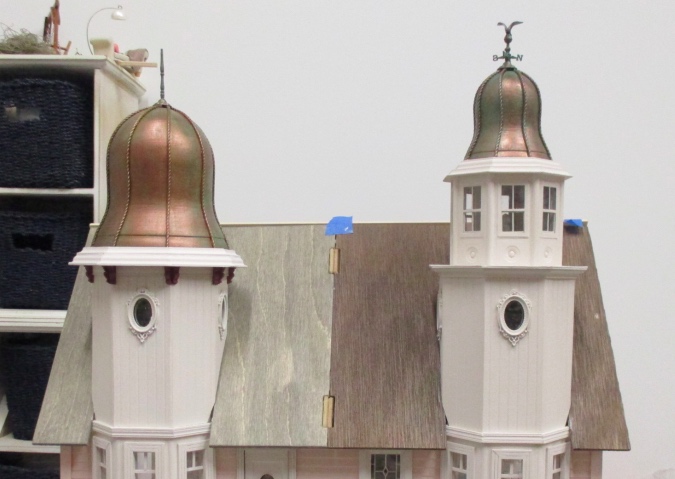 My original plan was to put roof trim around the edge, but I couldn't cut the pieces in a way that made the repeating pattern look nice.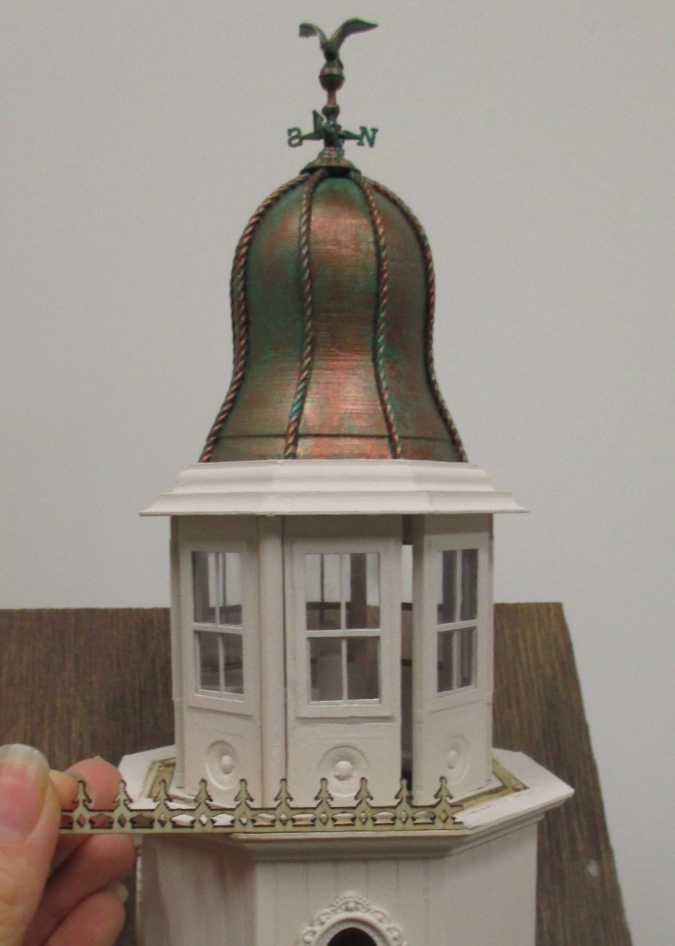 So I decided to do a railing similar to the porch railing, but using the shorter spindles I'd used inside the cupola. I started by cutting out the handrail pieces using the 37.5-degree angle on the miter box.