I recently built the Gothic dresser and nightstand from SDK Miniatures to go in the bedroom of my Queen Anne Rowhouse, with the bed I scratch built. I bought SDK's Gothic wardrobe too but it turned out to be too big for the room, so instead I put together a Cassidy Creations armoire. I also made a simple mirror to go on top of the dresser.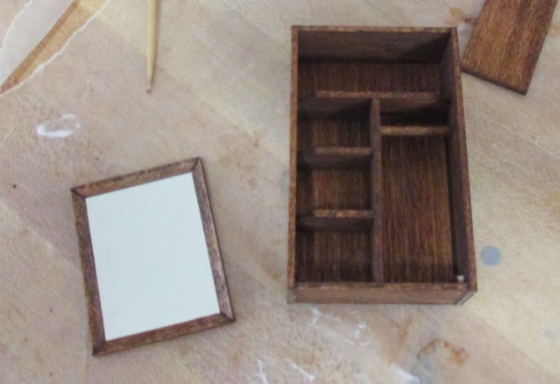 I glued a piece of the same jewelry filament I used on the bed onto the back of the mirror.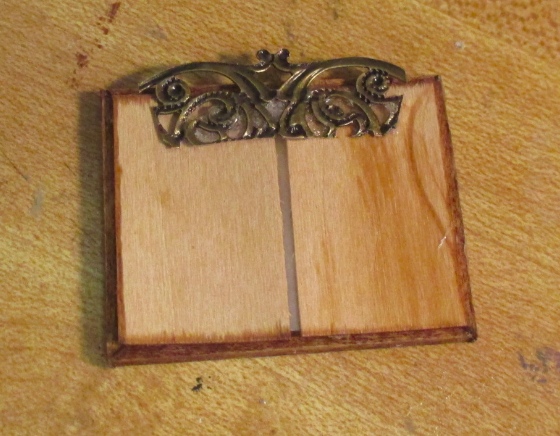 Initially I attached the mirror to the dresser, but it looked funny, so I took it apart and leaned it on top instead.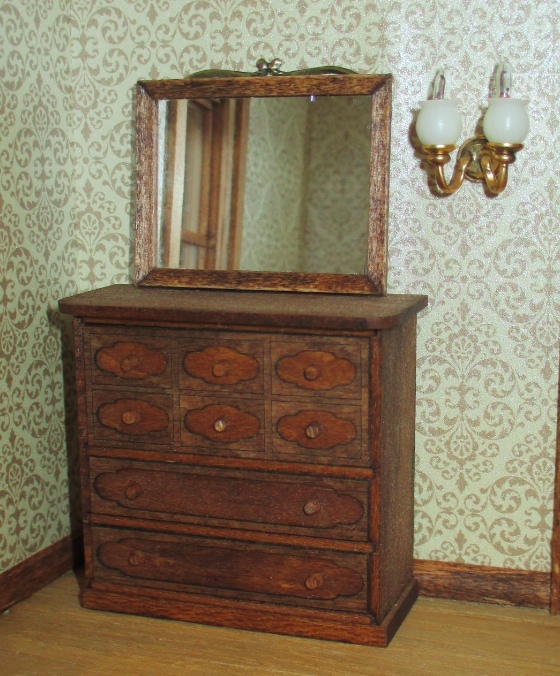 To make the armoire look like it went with the rest of the furniture, I contacted Susan at SDK and special ordered some more Gothic style faceplates. These are the drawer fronts from the wardrobe; turned sideways, they fit nicely on the armoire doors.