Continuing with the Victorianna bathroom: I made a false wall to enclose the tub, so it can be a tub/shower combo. I glued some basswood scraps together to make it the right width.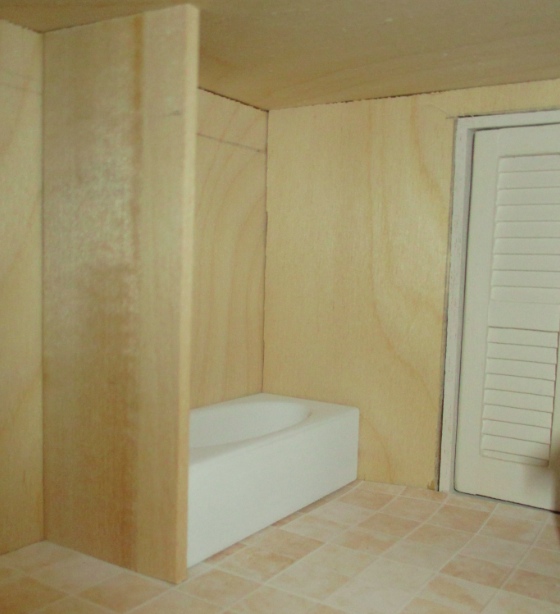 My initial thought had been to add a second layer of basswood with a recessed shelf for shampoo etc, but I realized the shelf would be 100% impossible to see, so I nixed that idea. Okay, then, how about a built-in linen closet?
Here are the pieces I used.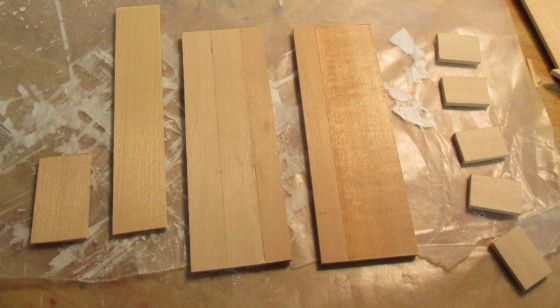 I started by gluing a top, bottom shelf, and bottom front piece to one of the sides.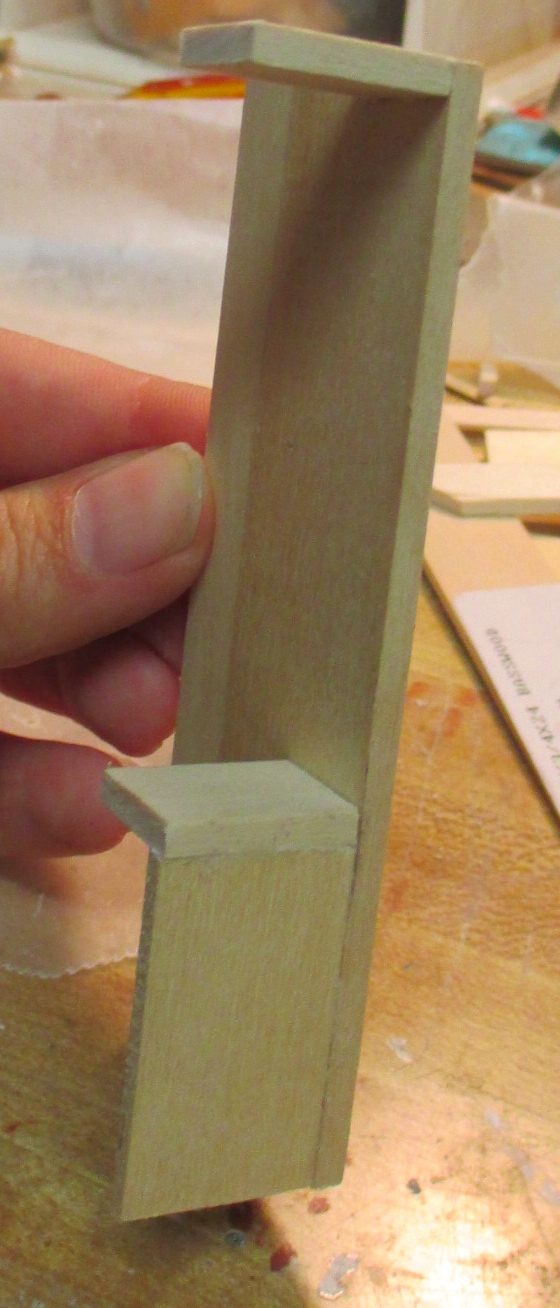 I marked with a ruler so I'd know how to space out the shelves, and then glued those on. The assembly is lying on its front, to ensure that everything is flush at the front.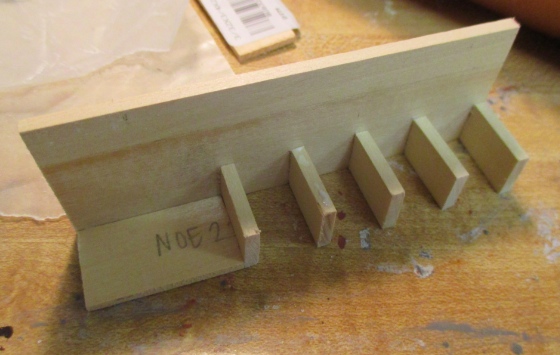 I then added the back piece and the other side, and clamped while the glue dried.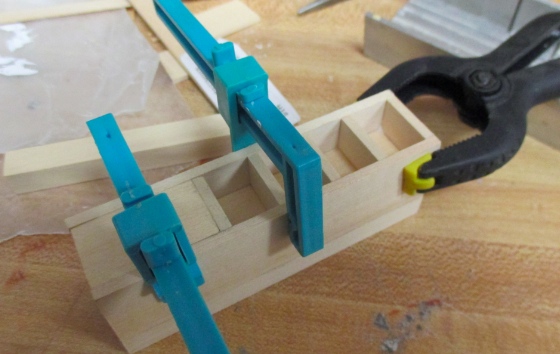 My side pieces, made from glued-together pieces of basswood, were sagging a bit so I added a few spacers to the open back to keep the assembly square.