I'm waiting for supplies for the Blackbird Bar to come in the mail so I switched back to the Victorianna to get some work done on the towers. Here's how they looked the last time I worked on them.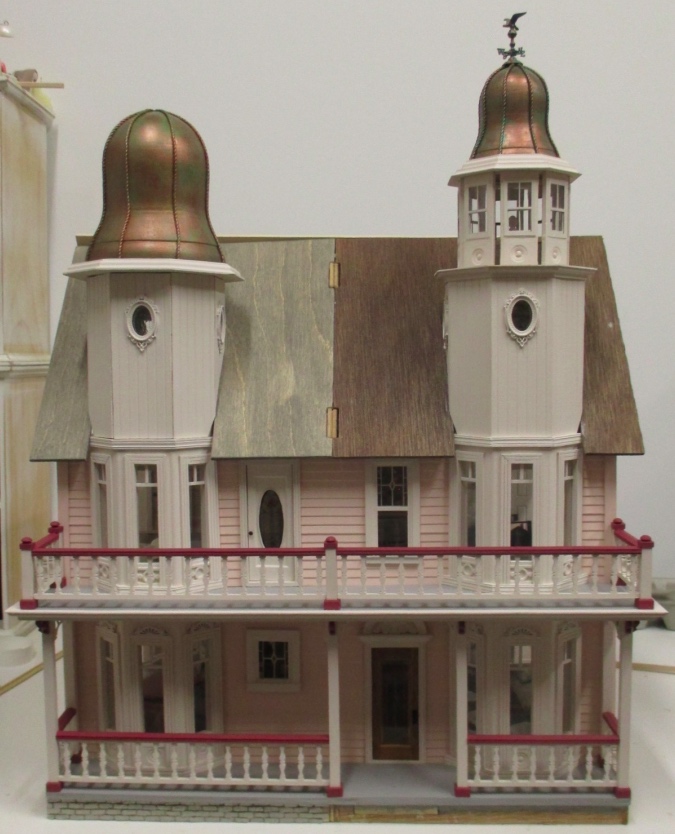 A couple things were bothering me. One, the base of the big tower roof, which is made from 1:12 crown molding, looks skimpy compared to the small one, which is made from the same crown molding plus cove molding. And two, the oval windows on the fronts of the towers look like they're not lined up. They are, but because there's more white space over the one on the left than on the right, it creates the illusion that the window on the left is lower.
To beef up the roof base, I added cove molding like I had on the smaller roof. This time the cove molding is above the crown, rather than below it, which left a gap between the round part of the crown molding and the sharp bottom of the cove molding. I filled in the gap with wood filler.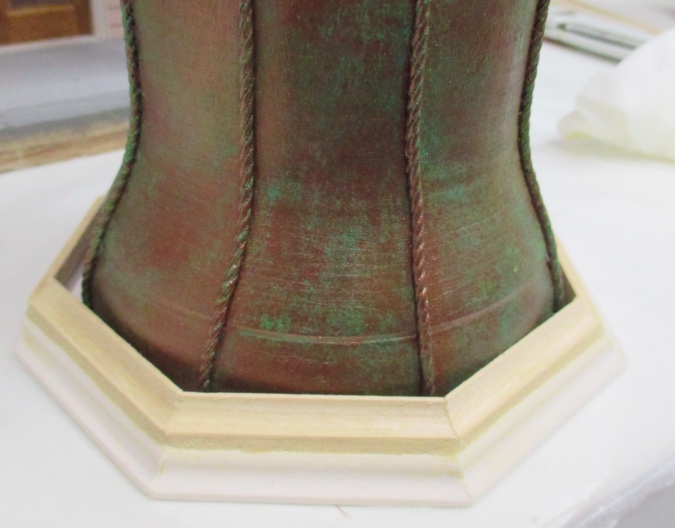 The big tower roof also needed its finial replaced after the original (small) finial I put on broke. (Then the plastic one I replaced it with also broke. Note to self: stop dropping the roof on its head!) I ended up using a 1 9/16″ Houseworks spindle.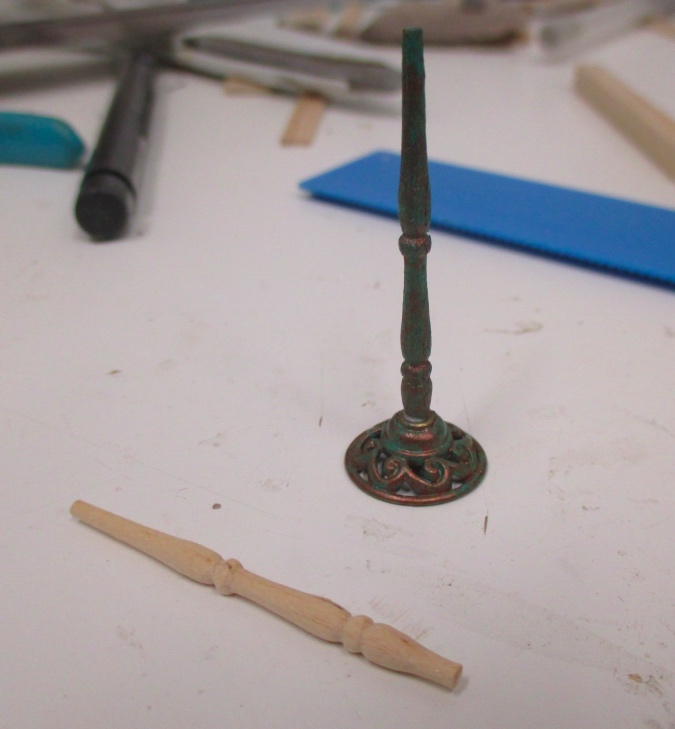 Here's how the roof looks with the new finial and beefed-up base.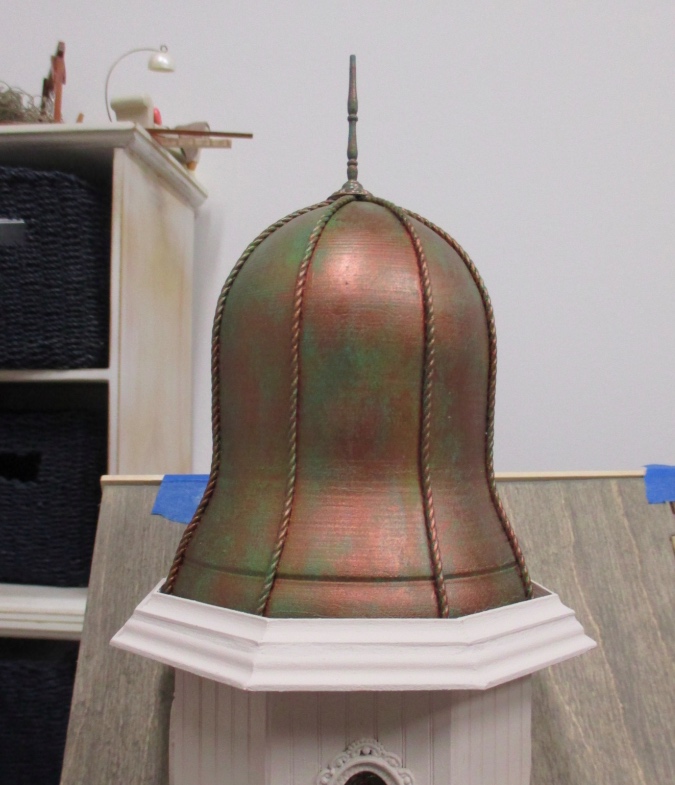 Next I added crown molding to the inside of the tower.