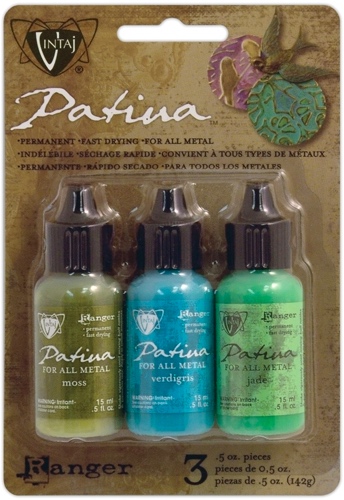 Continuing with the Victorianna's "copper" tower roof — it doesn't take long for pretty, orangey copper to tarnish and turn blue out in the elements, so I need to dirty it up.
To do so, I bought a set of Vintaj Patina paints. This set is appropriately called Weathered Copper and includes three colors: moss, vertigris, and jade. This stuff is meant to be used on metal but it's just paint, no reason it can't be used on wood.
I started with the moss since it was the darkest and tamest of the three, using my favorite dry brush technique to splotch it on. (Dry brush technique: dab a stiff bristle brush in paint and then splotch most of the paint off on a paper towel before using it.) It didn't look quite right, but I figured if I didn't like how it turned out I could always repaint the roof copper and start over.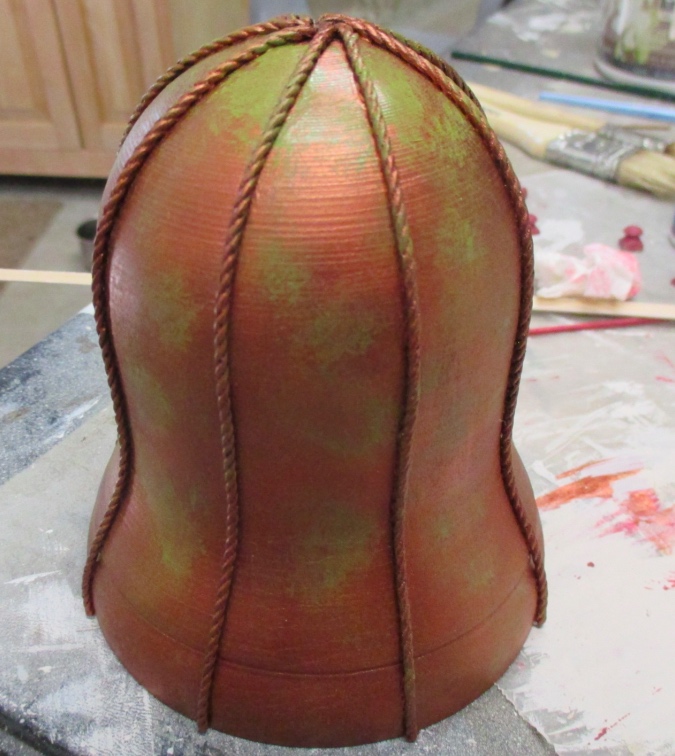 Next I splotched on some vertigris. Yikes, that's bright.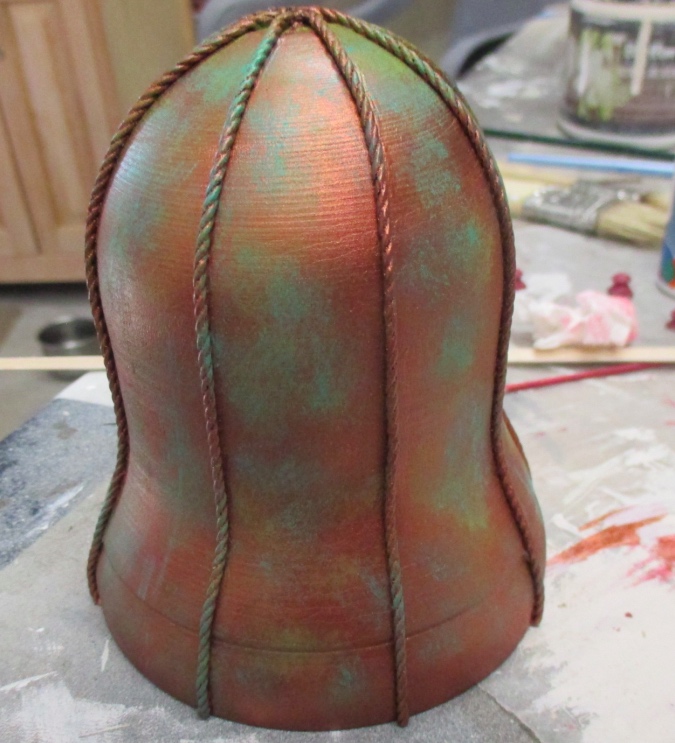 And finally the jade. This is definitely not the look I'm going for. Back to the drawing board painting table.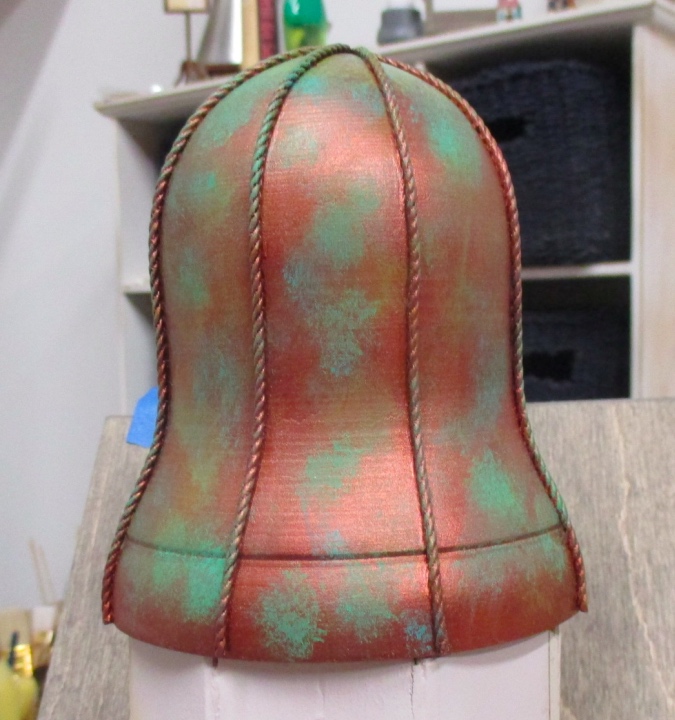 For my second attempt I used a sponge brush and applied the paint more liberally. Here it is with a coat of moss.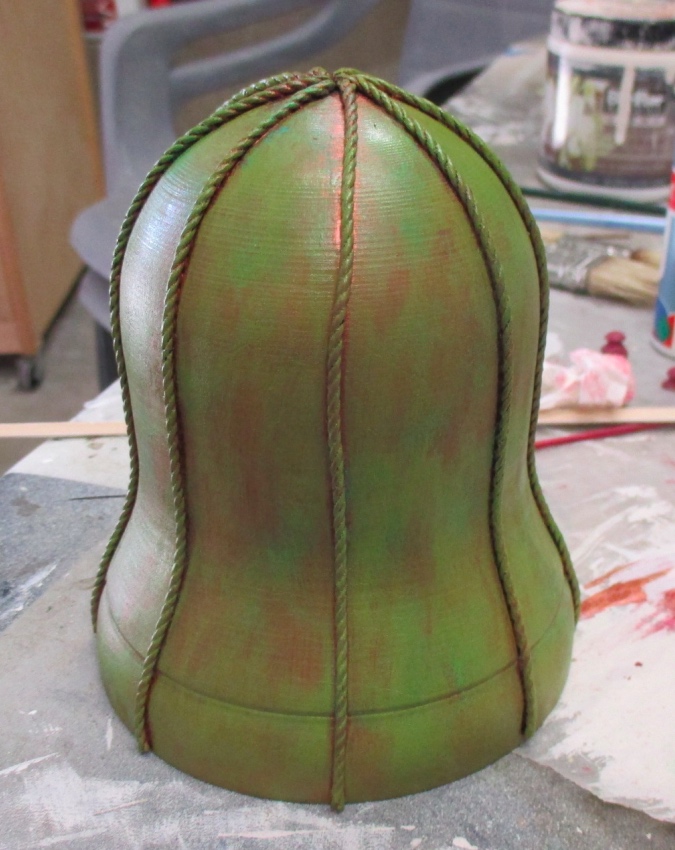 Followed by vertigris (just one panel in this photo, to give you an idea of how the vertigris changes the overall color).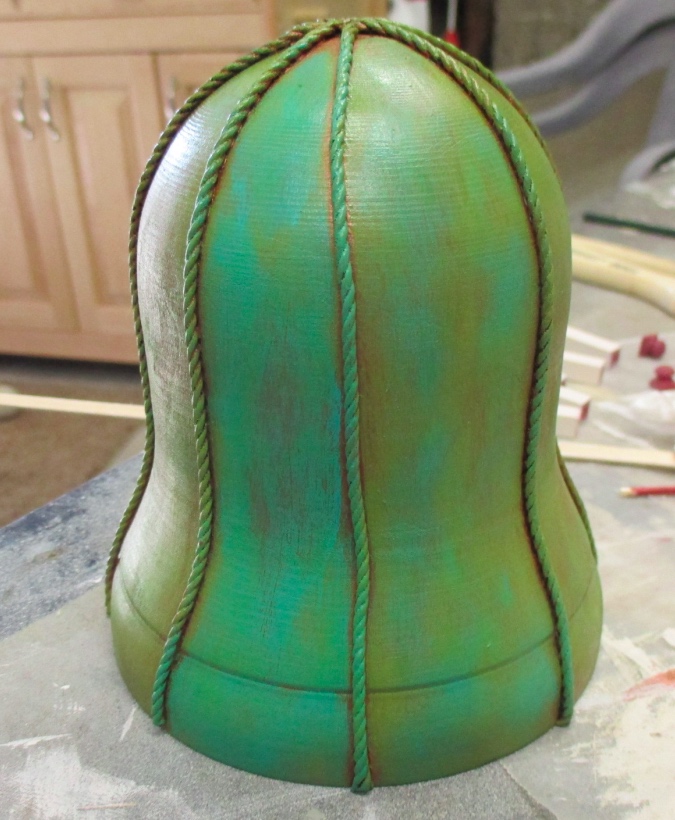 And finally the jade. This looks better than the last attempt, and is reminiscent of a tarnished copper roof. But I want my roof to be mostly copper with a hint of oxidation, not the other way around.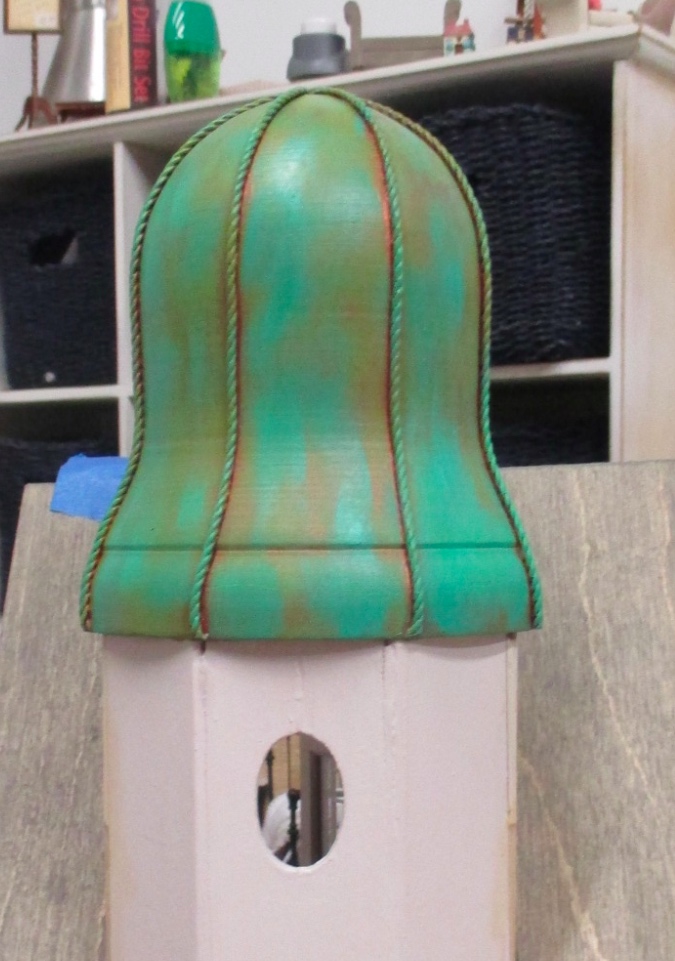 Using a dry brush again, I re-applied the copper paint. This process reminded me of the eraser tool in a program like Photoshop — splotching on the copper paint effectively "erases" the other colors until only a hint remains.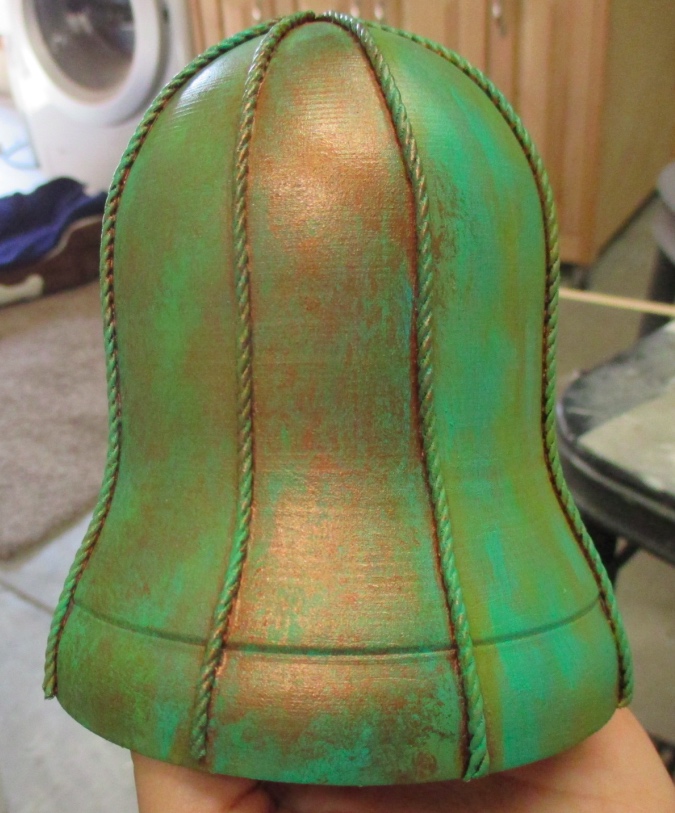 Here's how it turned out. I might play with it some more when I do the other tower roof.