There are a lot of leaf punches available for scrapbooking but they're usually too big for dollhouse stuff, especially half scale. I went on a hunt for alternatives and found punches for tiny leaves at a European store named Green Stuff World. They have supplies for wargaming miniatures that can be used for dollhouse landscaping, too. (They also have a lot of steampunk stuff!)
The one I bought makes four different leaf styles each time you punch the paper. Here are some of the tiny leaves next to leaves punched out with a regular scrapbooking punch. Much better for half scale!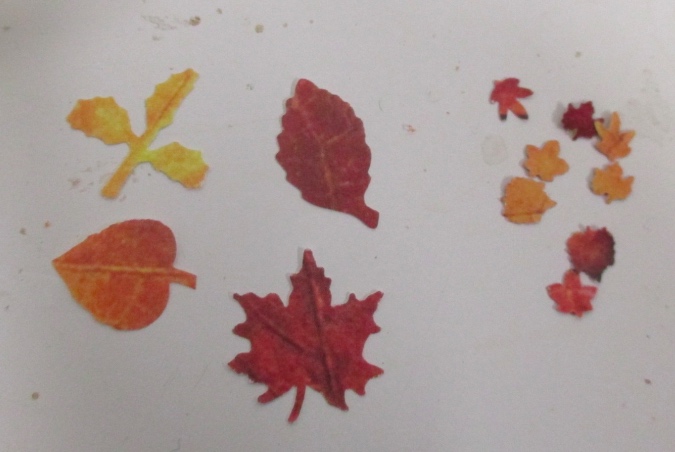 I used the punch on a piece of fall leaves scrapbook paper, after first painting the blank side of the paper red. I'm not finding this paper online so I'm not sure if it's still available. It's made by Recollections. I bought a couple of sheets years ago at Michaels.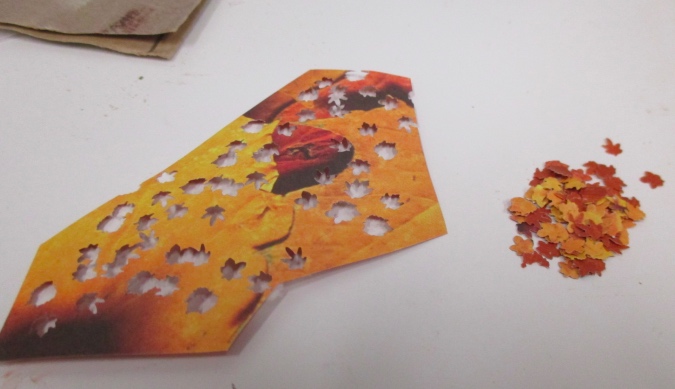 Here's the general idea of what I'm going for. I like that there are four styles of leaves, so they're not all the same, and the size is good. But it doesn't look authentic yet.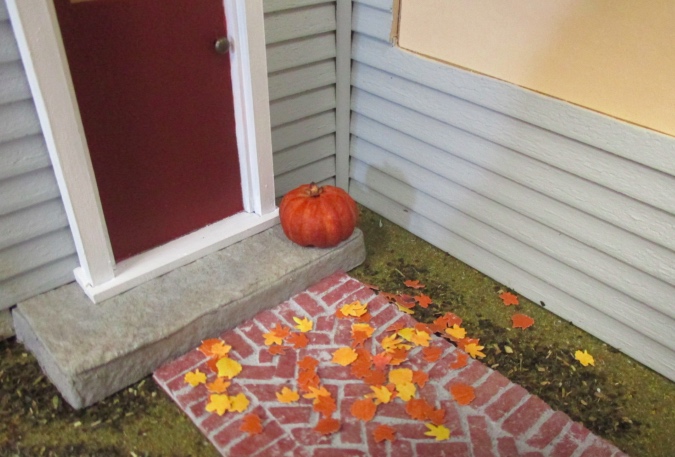 That's where the leaf litter comes in. I also bought this from Green Stuff World, but based on some stuff I read online I think it's made from the innards of birch tree seed pods, so if you have a birch tree handy you could make your own. They look just like little dead leaves.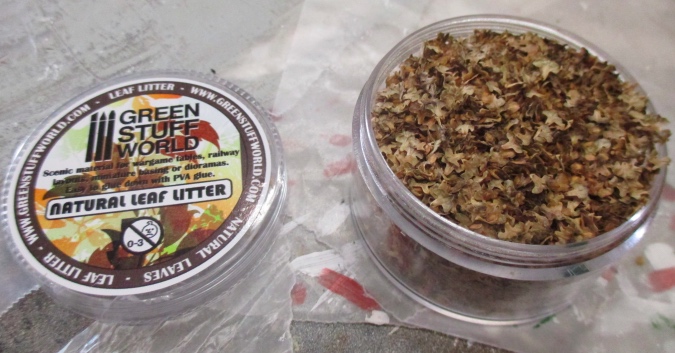 I rolled some leaves around in red paint and dabbed off the excess with a paper towel.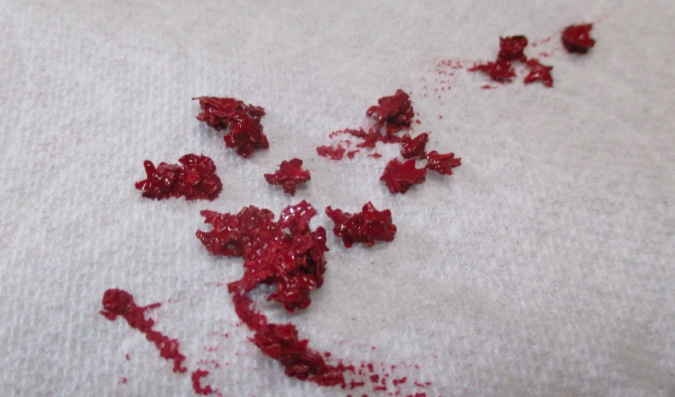 Then I transferred them to a piece of wax paper and let them dry overnight.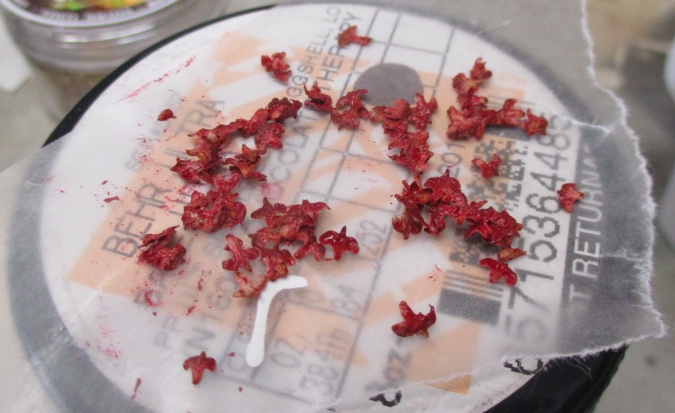 I did another couple of batches with different colors of paint, and then mixed them in with the paper leaves.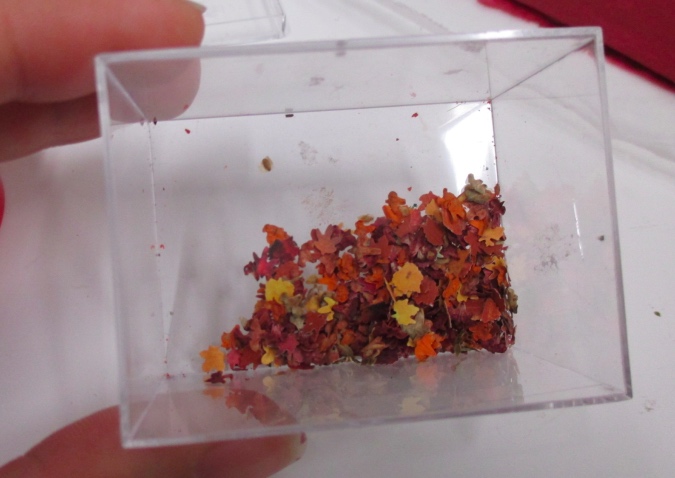 That's starting to look more realistic.