I love the detail accessories add to a mini scene but don't usually have the patience to make my own. That's why I love participating in the Half Scale Yahoo Group's annual swap — I end up with dozens of accessories that I theoretically could have made myself, but never would. I just found homes for some of the items from this year's swap and they look so good I was inspired to post pics.
The swap theme was shabby chic, which I'm not a huge fan of, but I guess my pastel puzzle house fits the bill. Up in the bedroom, this tray, vase with flower, and perfume jars came from the swap.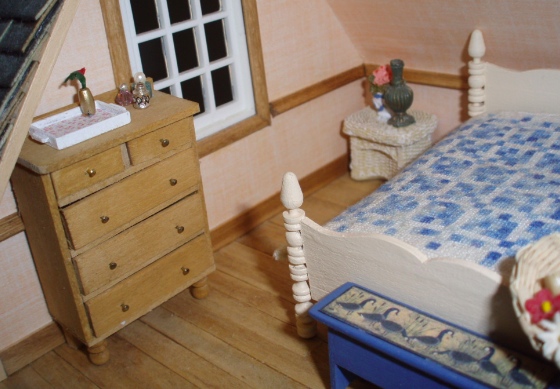 This little trunk looks nice in the nursery (which I should really get around to finishing one of these days…) The rug was from last year's swap.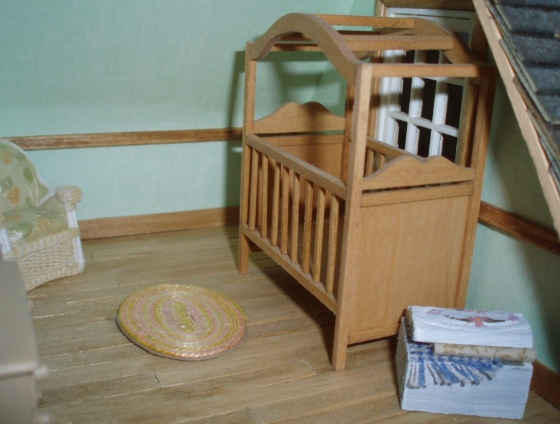 Heading downstairs, hutch in the kitchen off eBay a few years ago and it's been empty ever since. The two gray cups, tea box, and cookbook came from the swap. The goblets are wood turnings I got at an estate sale. The bread box (which I may end up painting) is part of a Warwick Miniatures kitchen set that recently I got at a mini flea-market for a whopping $0.25. (I'm using some of the other items from the set in other kitchens.)