Earlier this summer I went to a sale at Peg's Dollhouse in Santa Rosa and bought what might be the coolest dollhouse I'll ever own. Peg buys and resells old stock and estates, so she's guaranteed to have stuff you can't find anywhere else. When I visited her shop once before I got a bunch of old furniture kits and building supplies including the hard to find Littlewonders Lumber flooring strips I'm now in love with. This time she was selling off the contents of Studio 7, a Bay Area miniatures shop that closed about thirty years ago. The stock has been in storage ever since.
The Little Belle was up on a shelf but even without being able to get a good look at it, I knew I wanted it. Peg asked for $100; I handed over cash.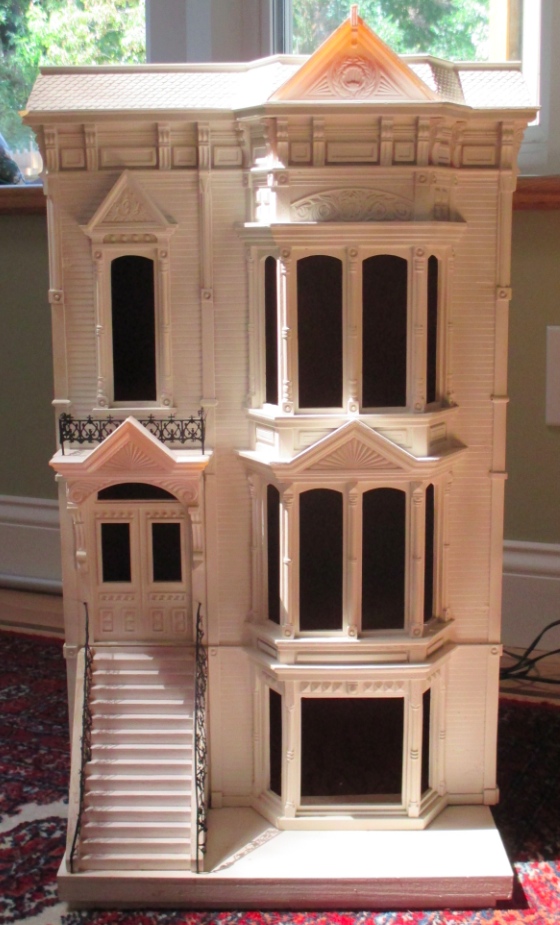 After I paid for it I realized I'd seen this house before, in an old Nutshell News article from 1980. Even then, the Little Belle was no longer in production, so I knew my chances of ever finding one were slim to none. Still, when I read that article a few years ago, I'd told myself I would find one someday. Apparently the gods were listening!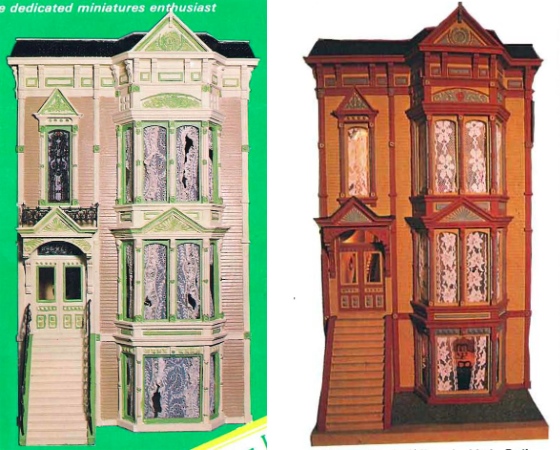 Two Little Belles pictured in the June 1980 issue of Nutshell News
The Little Belle is a front-opening, half scale dollhouse (1/2″ = 1′) that looks like a San Francisco rowhouse. This house is unique because the front was cast from plaster, using a mold of a facade hand carved by Jim Marcus. I didn't know who he was or the significance of owning a "Jim Marcus house" until after I bought the Little Belle and started researching it. There's very little information about Jim's dollhouses online, so I decided to post everything I've found out about the Little Belle to document the house's history.