In the Artist's Cottage, I'm planning to use a funky kitchen set I got at last year's CHAMPS show for cheap (along with an Acme fridge). This kitchen lacks an oven, but in keeping with the funky "off the grid" vibe I don't have a problem with that. I'll add a microwave and a grill outdoors.
Behind the sink unit I'll build a breakfast bar with bar stools, but I haven't bought them yet so the chairs in the photo below are just to give an idea of placement. I'm also planning to paint the cabinets and cover the countertops with Spanish-looking tile.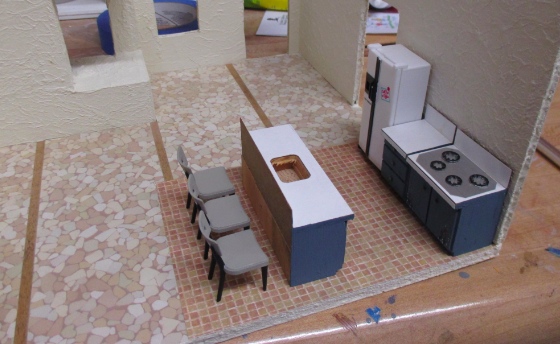 A picture I found on Google — which I can't find again now, despite my best efforts — gave me the idea to separate the kitchen area from the rest of the Artist's Cottage with different flooring. I have a about half a sheet of Itsy Bitsy mosaic tile leftover from the rowhouse kitchen and cut a square to form the cottage's kitchen floor.
Then I taped pieces of paper together to figure out what shape I needed to cut the hardwood for the rest of the floor.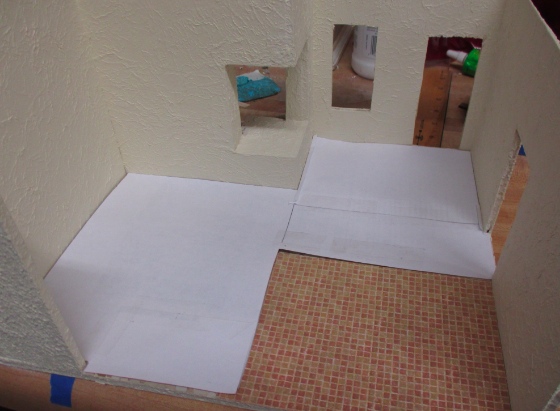 This is a sheet of old Handley House hardwood flooring I got at another mini yard sale. I'm not sure if it's meant to be half scale, but the boards are very narrow, so it works well.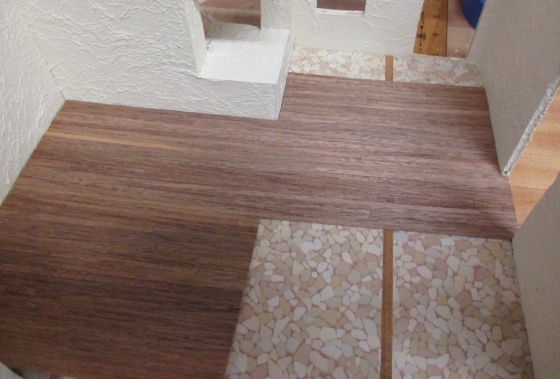 The piece of flooring wasn't big enough to do the whole house, but I had enough from the cut-out pieces to finish the front part of the floor.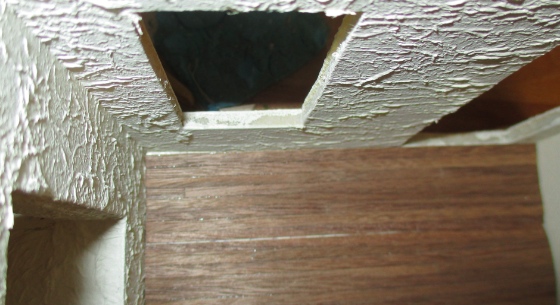 I stained the flooring with Minwax Natural. It didn't really change the color, but made the dark wood more vibrant.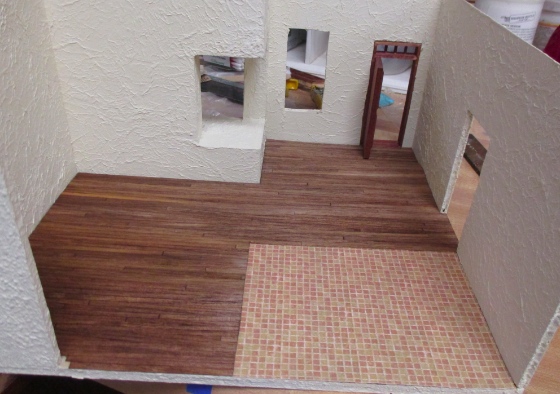 I cut some double bead trim to go around the edge of the kitchen area and stained it so it's close enough to the floor color.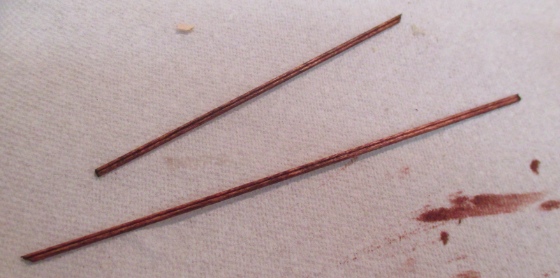 And voila!