I didn't get these done in time for Christmas, but I cross stitched three designs from Prairie Schooler's Folk Art Christmas to go in my breadbox roombox.
Here are the stitched designs. They're stitched over-one on 36 count linen, for finished sizes of approx. 1-5/16 by 1-7/8. I started with the horizontal one, planning to put it on the blank wall next to the table, but then I wanted to do more so I decided to make the horizontal one a rug near the sink and stitched the two vertical ones for the wall.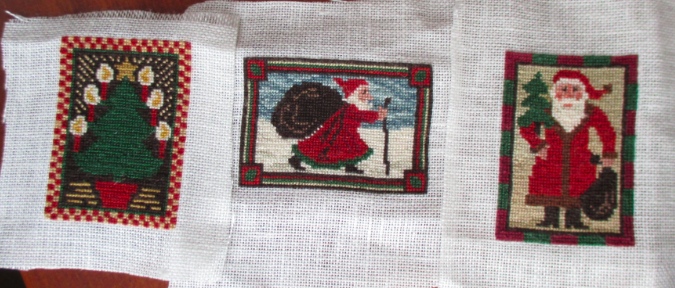 I used fusible interfacing to finish them. I'm not sure if I've posted about this stuff on the blog before, but I've used it a few times now and it works well. You start by cutting a piece to fit over the back of the design.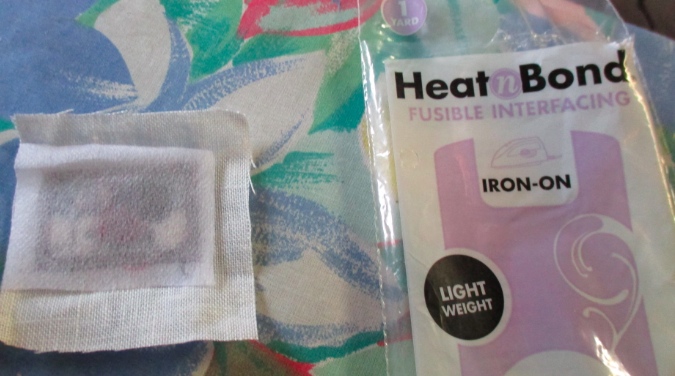 Then iron with steam (and a cloth in between) for about 15 seconds.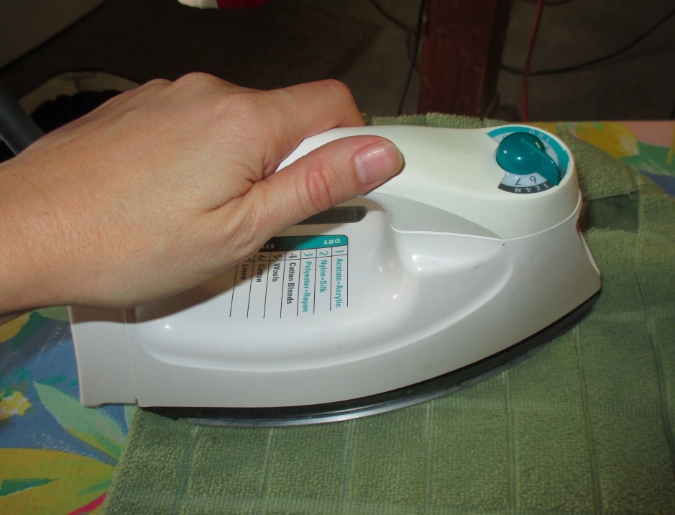 With the backing on, I was able to cut right up to the edges of the rug. Usually I finish a rug by leaving the third-to-last row unstitched, and then turning the fabric over and stitching over the turned part for that row, to secure it. It works well to prevent the piece from unraveling, but it makes the rug bulky.
Using the interfacing makes the rug lie flatter, but you can see the little white threads at the edge where I cut it. So, not perfect, but no one's going to be staring at it that closely!
If I'd planned ahead to make this a rug, I might have stitched it on lower count fabric to make it a little bigger, but it works at this size.