Not to be confused with the Rowhouse's other bed with a cross-stitched cover, I just finished up a bed for the attic bedroom. There's a long story behind this, so sit tight. (Or scroll to the bottom if you just want to see the end result!)
When I was working on the Rowhouse's stair rooms, electricity, and shingles, I put the furniture back in and decided I didn't like the bedroom set I was using in the attic bedroom.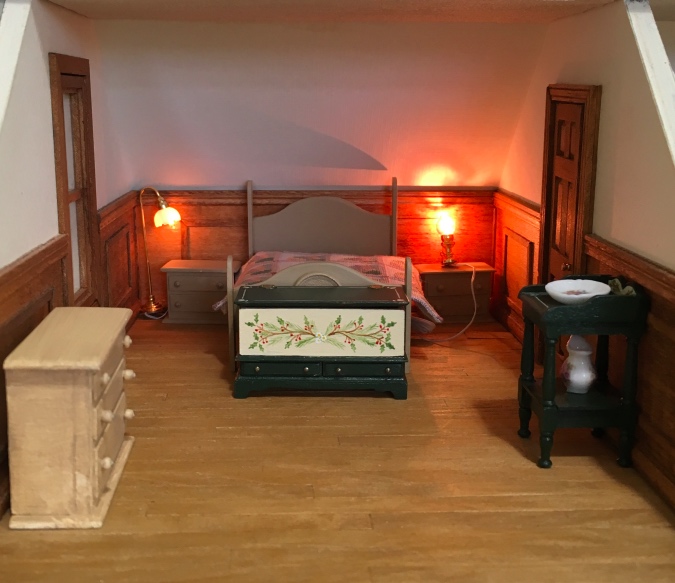 I really don't like sewing, and I don't think dressing beds is something I'm very good at. After I spent a weekend bashing a Cassidy Creations bed and then didn't like how it looked in the room, I decided to save myself additional angst and splurged on an adorable dressed bed from Hart's Desire Minis on Etsy.
Sadly, when the bed got here, three of the four posts had broken off in transit.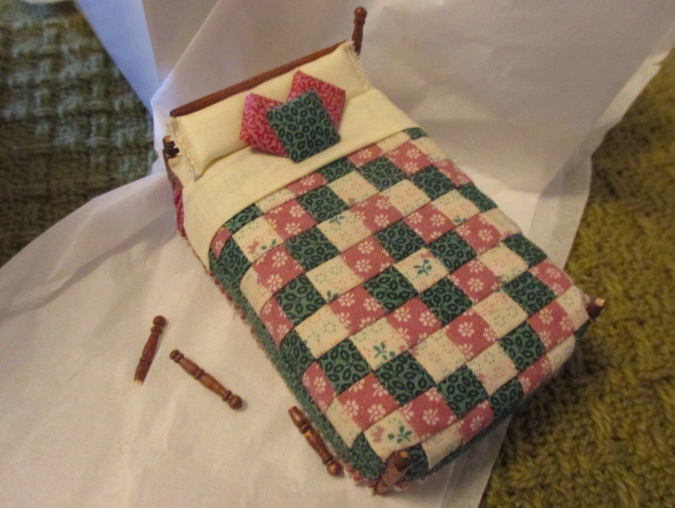 I was so disappointed. The bed would have looked great in here, especially with the dark green washstand and blanket chest. (Both of those were hand-painted by Bauder Pine, I got them on eBay.) But those spindles are delicate and I don't think I could have neatly fixed them. The seller refunded my money and asked me to mail it back.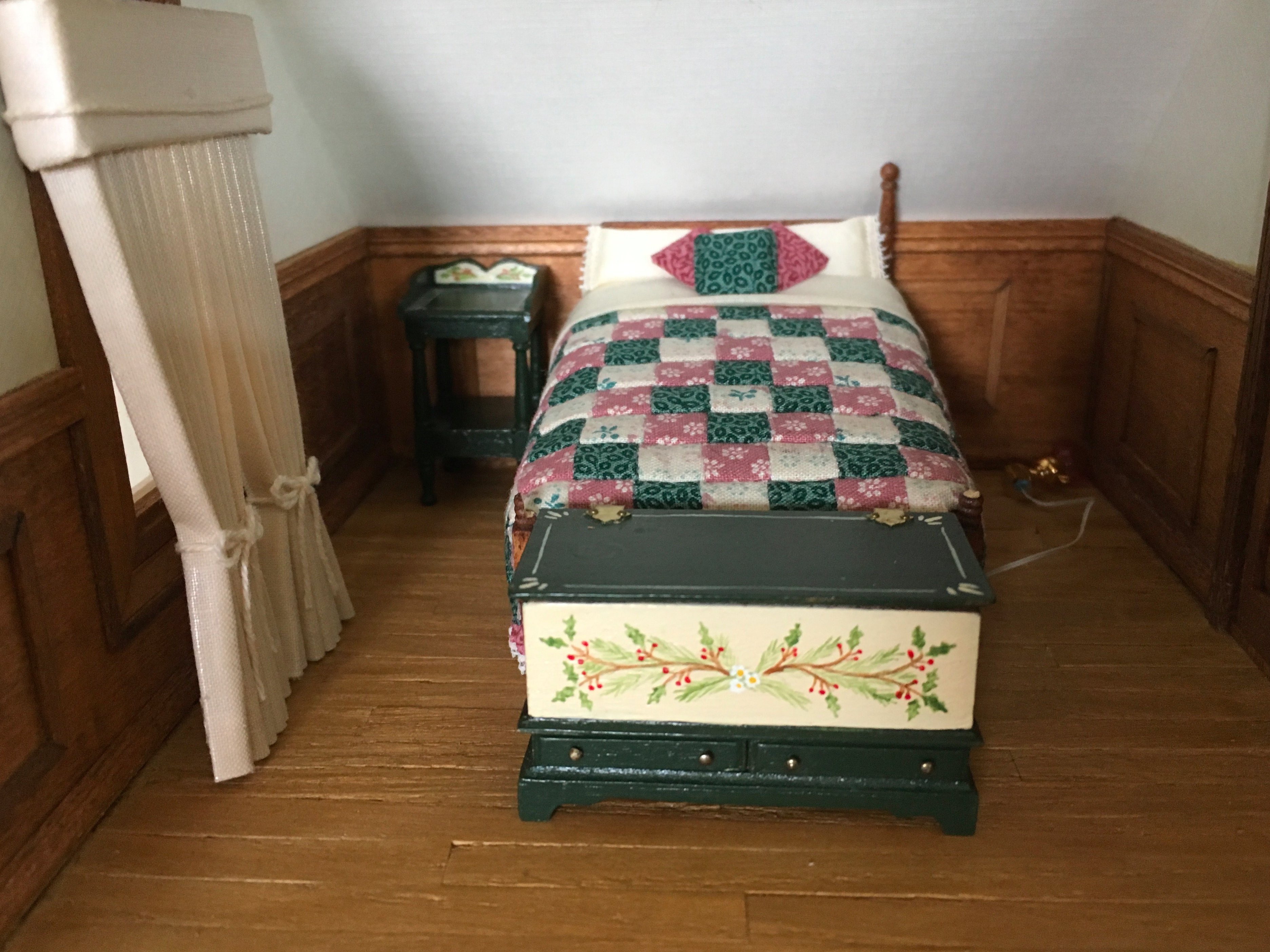 I really liked how the colors looked in the room, so I decided to try to make my own bedding with the same color scheme. I may hate to sew, but I love to cross stitch! I picked out a design from the June Grigg pamphlet More Charted Designs for Miniatures that had three main colors. Before mailing back the broken bed, I picked out DMC colors that complemented the quilt as well as the Bauder Pine furniture.