Not liking how the wrapped floorboards looked on the front of the Sam & Max roombox, I bought some thin basswood strips to cover the base. I never really liked the paint color but couldn't have stained it since the roombox is made out of MDF, so this gave me an excuse to trim out the whole base.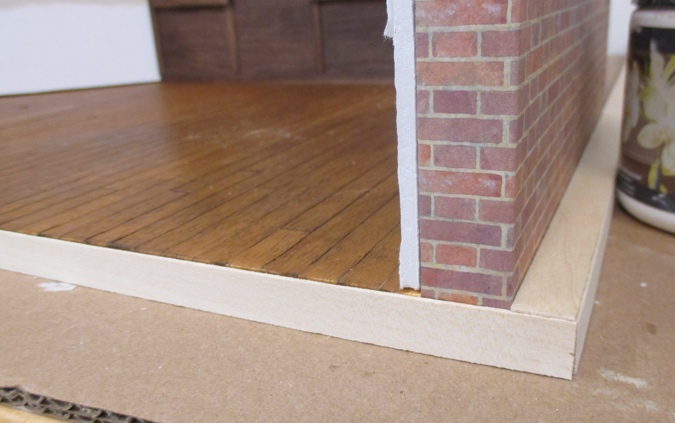 First I ran an Xacto knife along the floorboards. These hadn't stuck well so when I cut into them I was left with two loose pieces. I pulled off the bottom pieces and glued down the top pieces. Tacky Glue wouldn't stick so I used Super Glue.

I trimmed around the front edge of the base first.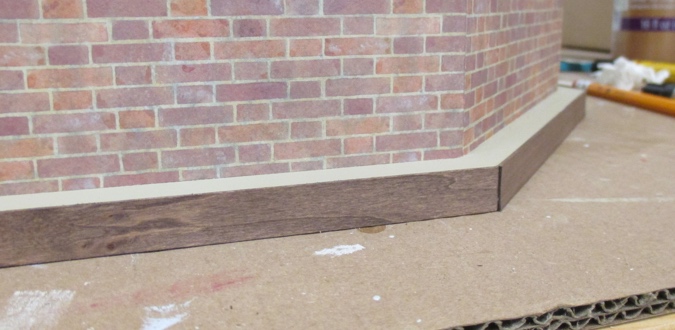 The thin basswood and curled up from the glue.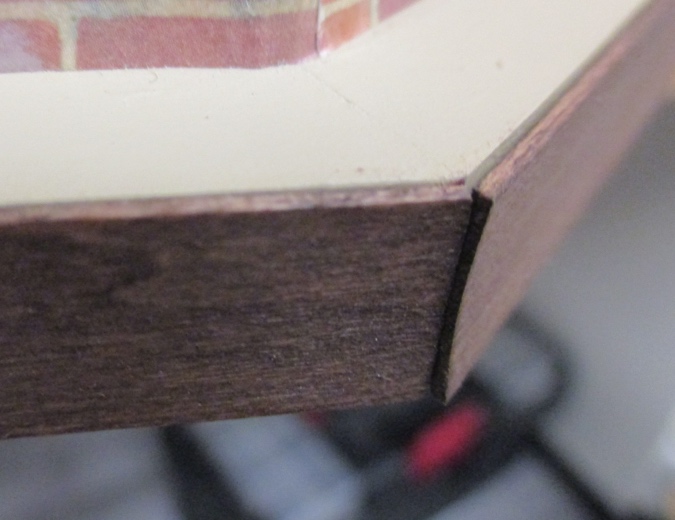 I used a lot of tape to flatten the pieces and left it alone to dry.

While those were drying, I capped the tops of the walls with 1/8″ tall basswood, and added molding flush with the top of this.