So I said in my last post that this would be the grande finale for the Victorianna's kitchen. It's not — I still have to finish the stove, and I might have torn up the hardwood floor for no good reason. (Oops.) I'll leave you in suspense about that until it's fixed, but for now, here's the *almost* grand finale!
When I made the backsplash, I made the part under the hood to fit snugly between the upper cabinets.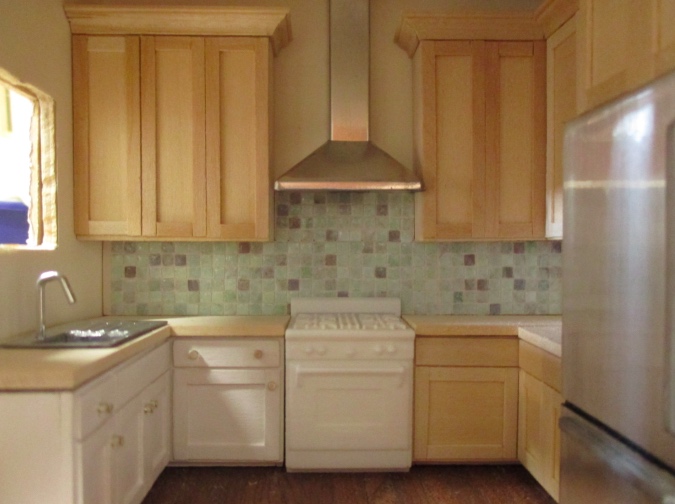 Once the cabinets were painted it needed to be sanded down at the sides in order to fit. I did this until it fit well again — but then found that the uppers on the right (which are connected to the fridge cabinet) weren't pushed all the way back into the corner, so I'd actually sanded too much. During sanding I also messed up the spacing of the tiles so they were no longer even with the row below them.
So I redid that piece. Luckily I had enough tiles left. I started with the center and side columns to make sure they lined up.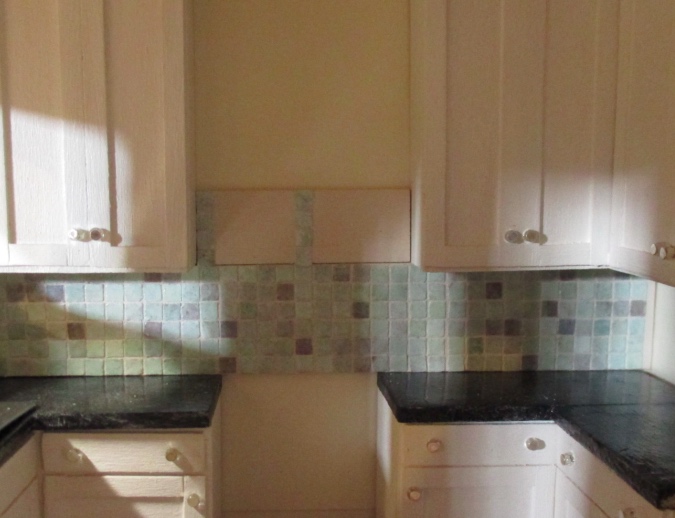 Once again, I left the bottom tiles hanging slightly over the edge to cover the seam.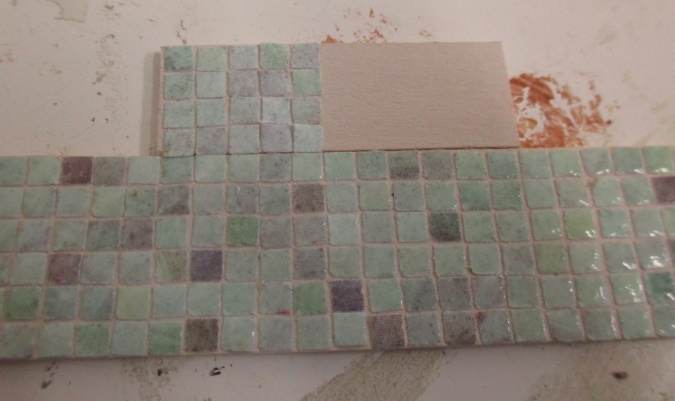 When that piece was finished, I glued on the large panel. I had already glued on the one under the sink, so this panel needed to slide into place. I didn't want to smear glue on the wallpaper so I put the glue directly on the wall, and then slid in the panel over it.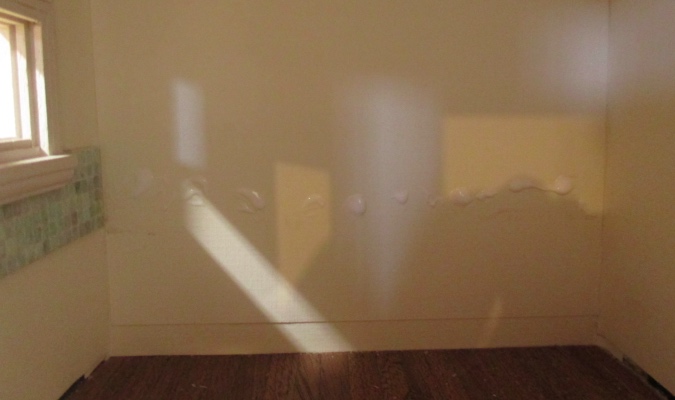 Some glue did spooge out the bottom, and I just wiped it off with a tissue. That will be covered by the cabinets so it doesn't matter if I got a little glue on the wallpaper down there.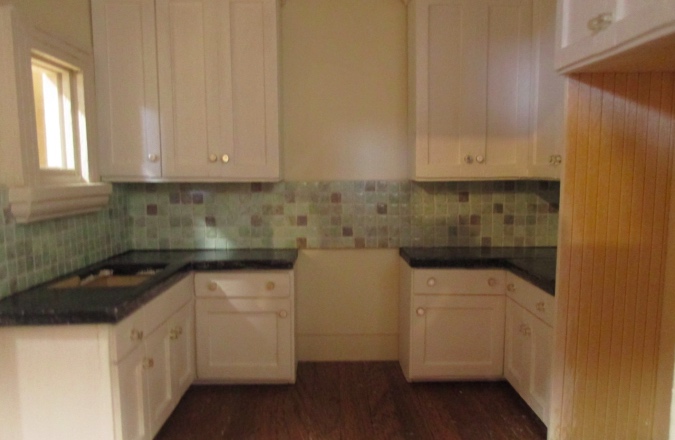 Next I glued in the small panel. Even with the tiles overlapping, you can see the seam here.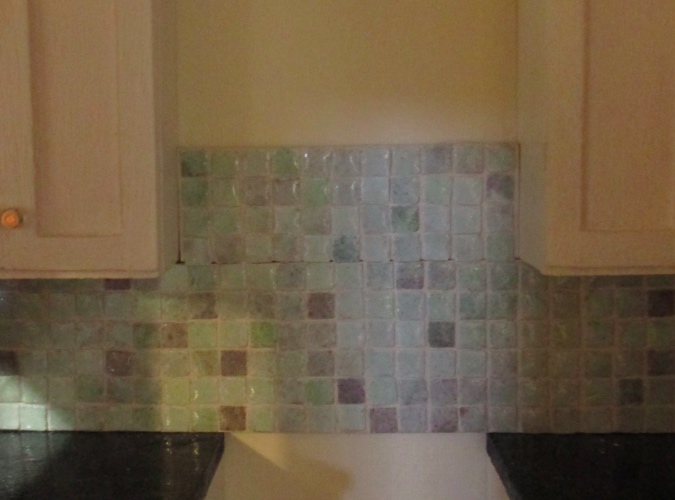 I filled in those holes with white grout on the tip of a toothpick.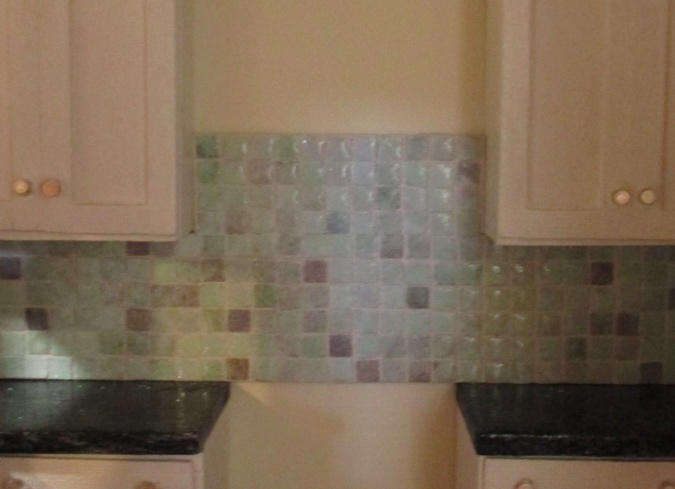 At this point I was ready to add crown molding. I didn't want it to compete with the (different) crown at the top of the cabinets, so I'd planned to use a smaller cove molding here, but this ceiling is a little warped and it didn't look good. Regular crown molding hides the gaps better.