When I built the Rosedale, I planned to make the smaller room on the first floor into a laundry room, but when I pulled out the house at the beginning of this year to do the finishing touches, I decided to turn it into a home office instead. I'd originally intended to have two bathrooms upstairs but realized the one on the third floor (adjoining the master bedroom) was too small and strangely shaped to work out, so I'm going to put the laundry in there instead.
There's not really a lot of selection when it comes to half scale office furniture (or, let's be honest, half scale *anything*), so I got creative. I used the leftover top cabinet pieces from my Rowhouse kitchen bash to make an L-shaped desk. First I cut the smaller piece to fit under the window.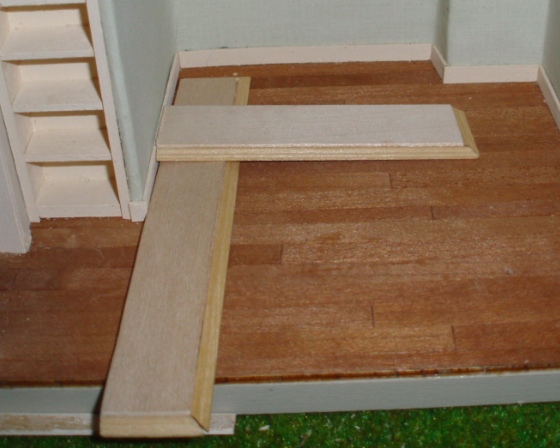 I measured the larger piece to fit along the other wall and cut the edge that meets the smaller piece at a 45-degree angle. Since the two pieces are not the same depth, they don't meet up exactly in the back corner.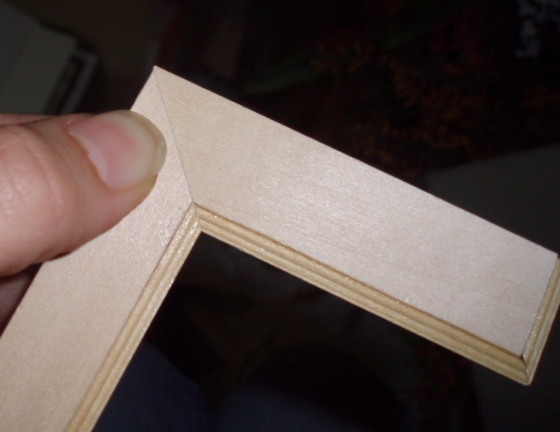 With the pieces overlapped, I drew a line on the short piece so I'd know where to cut.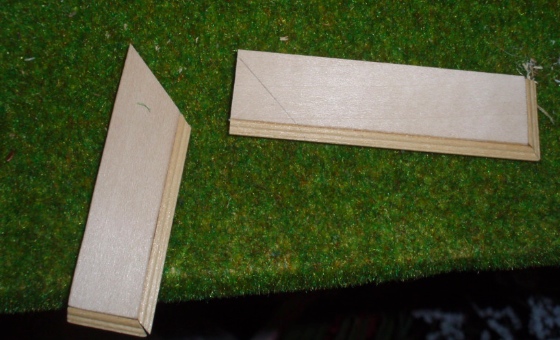 I glued the two desktop pieces together and made sure they fit, since my walls aren't exactly square.