I'm at a point with the Victorianna where I'm doing a lot of work with little noticeable progress. Case in point: a month after my last post about the porch, I'm still puttering around with it.
First of all, the siding is all on. This house was so easy to side compared to ones that have a lot of angles to worry about. I also got to use up a lot of small scrap pieces left over from other houses. I think I only used one new piece of siding, and the rest were leftovers.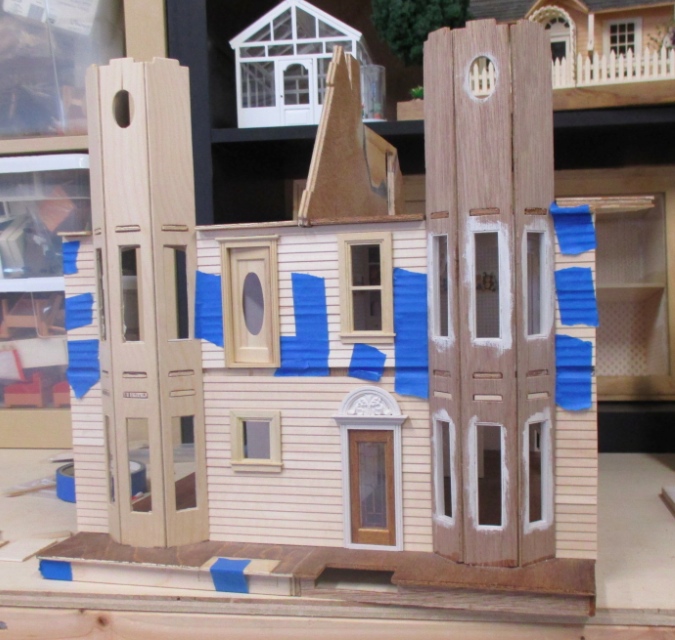 The trickiest parts were making sure the siding pieces were lined up on each side of the bay windows, and leaving enough of a gap for the porch to fit into. (It's not glued in here, just held in place by the siding.)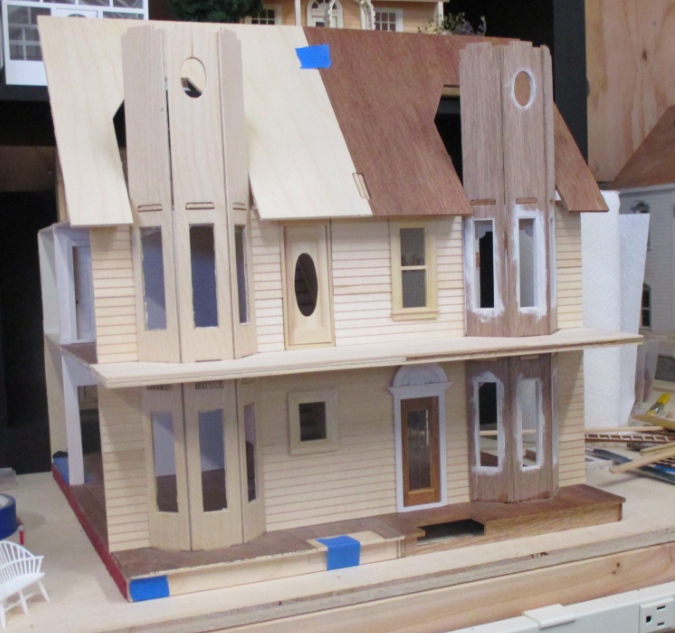 I'm planning to add 1:12 crown molding to the edge of the upstairs porch (same as on the Gull Bay) and will make a railing out of 1:12 spandrel trim from Victorian Doll House Wood Works on eBay.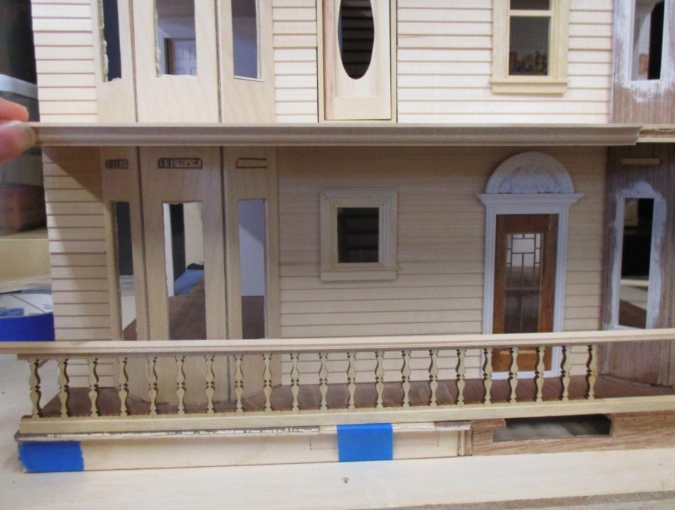 Next came paint. First I filled in the gaps between the tower pieces with wood filler, and after the first coat of paint I did a second coat of wood filler. I'm not being particularly neat with those seams or with the visible tabs because I plan to cover them up. (I probably didn't need to paint the towers at all — I planning to cover them up with trim — but I'm still formulating ideas for how to handle them so decided to paint just in case.)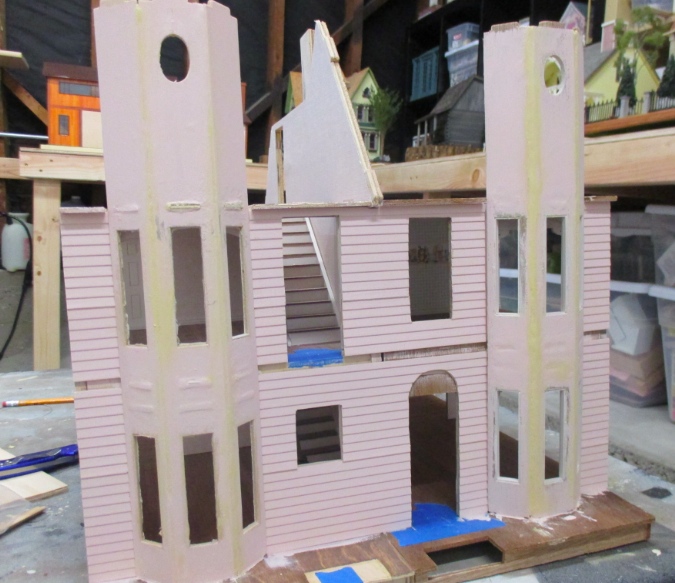 My first attempt at painting the porch was with a slightly darker pink that I'd bought to complement the house color, but it turned out not to contrast enough. I looked online for guidance on what color a Victorian porch floor should be and read that they're usually gray or dark green to mask dirt. I tried a couple of grays off my super-organized paint shelf and decided on the darker one.