I'm outfitting my Queen Anne Rowhouse with a lot of formal / traditional furniture, but the kitchen is decidedly modern. I bought a set of 3D printed Dog Bone Chairs from Pretty Small Things and wanted a glass-topped table to go with them. Unable to find anything like what I was picturing, I made my own (with help from Dad!).
The table is made from a plexiglass oval I bought off Etsy, and some metal tubing and rivets Geoff had left over from when he built an airplane.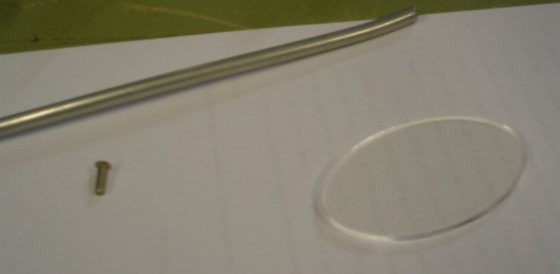 We cut a piece of paper the size of the oval and laid the chairs on top of it to figure out where to put the legs.
After roughly tracing the edges of the seats, I had an idea of where the legs could sit without getting in the way.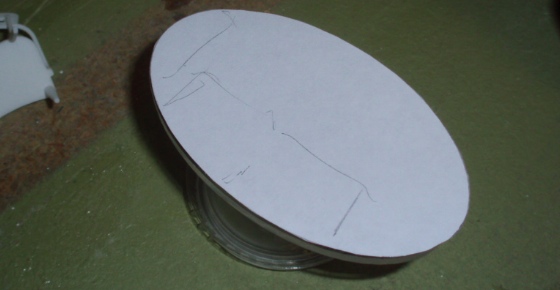 We folded the paper in half, then in half again. I drew around the head of the rivet to illustrate where the leg would go, then poked a hole through the center of this.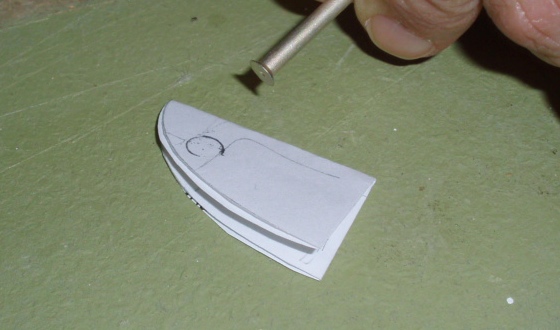 When the paper is unfolded, the poked hole is (more or less) positioned in the same spot in all four corners.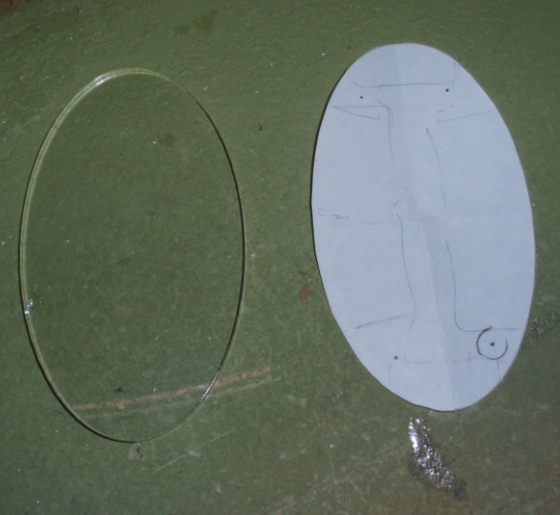 After taping the paper onto the oval, my dad used it as a guide to drill holes with the drill press.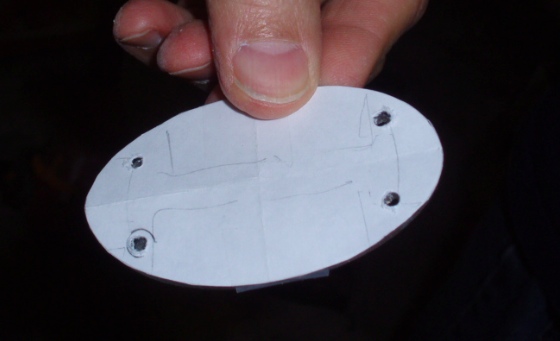 Here it is with the rivets inserted. Note that these rivets are longer than the ones in the photo at the top of the blog post. We used the longest ones Geoff had, to add stability to the legs. But they weren't quite long enough to be table legs, which is where the metal tubing comes in.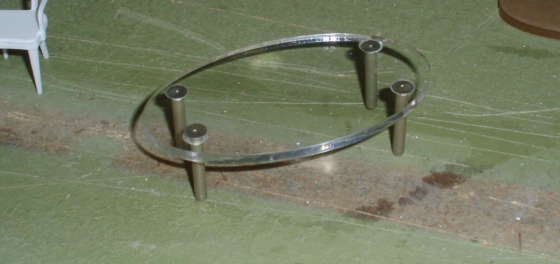 We cut four pieces of metal tubing, about 1-1/8″ long. In half scale, this is the equivalent of 27″ high. This plus the thickness of the plexiglass oval makes the table about 30″ (standard table height).