The windows and doors in the Sam & Max roombox will need to be placed in the holes before the false walls are glued in. For this reason I needed to stucco and paint the false walls outside of the roombox. (Normally I like to assemble first, then decorate.)
I was concerned about the center wall not having a lot of support behind it, especially around the windows, so I added spacers around the window holes.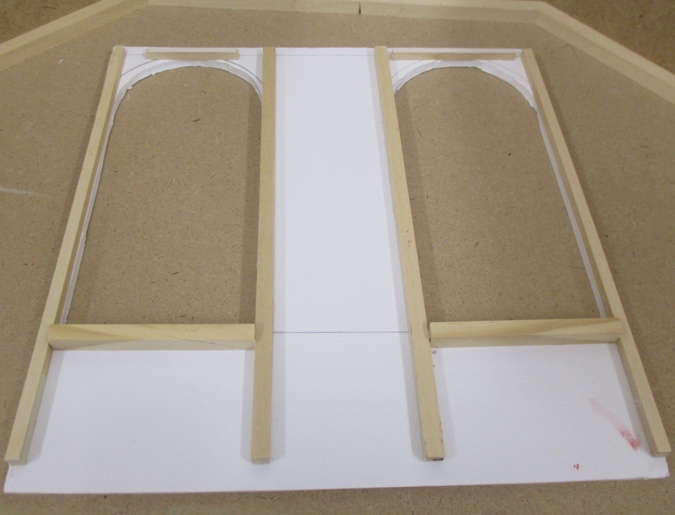 These will stabilize the wall and will also enable me to glue the windows to the false wall before I glue in the wall, which I think will work better than trying to glue them in the exact right position on the outer wall (potentially smearing glue all over the graphics in the process).
The bottom portion of the wall will be covered by wainscot that I'll make out of 3″ basswood. I drew a pencil line over the top edge so I'd know how far down the wall to stucco.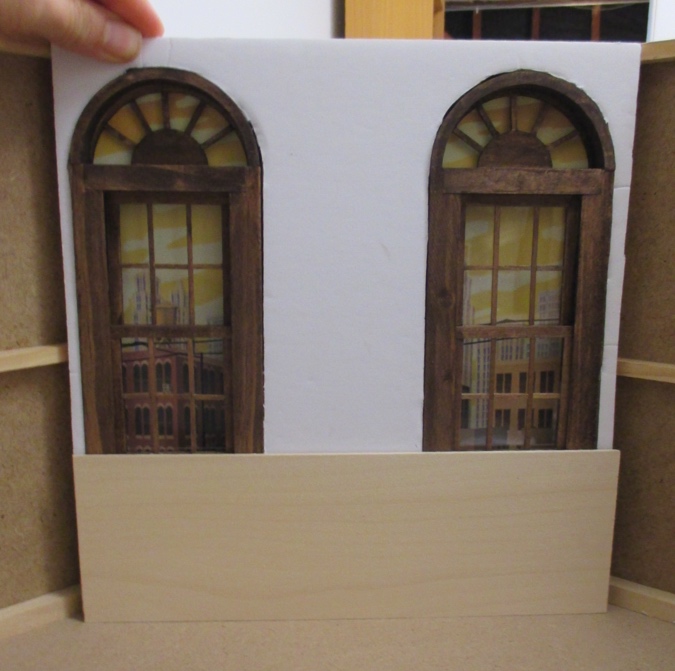 I taped off where the wainscot will start and also the top 1/4″ of the wall, where the molding will go.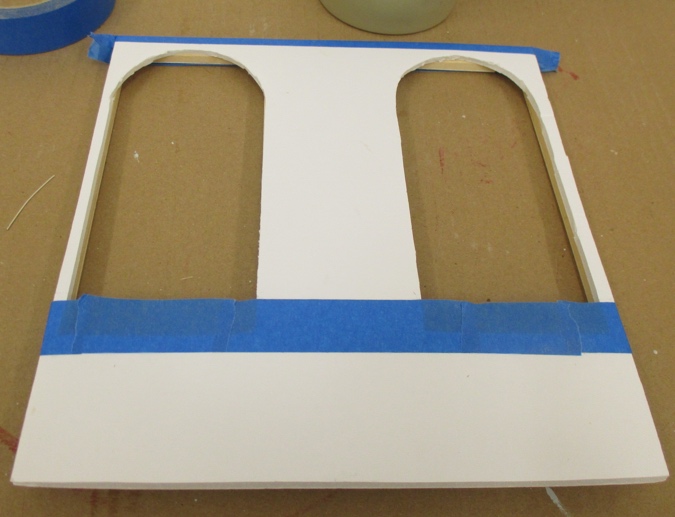 The stucco is watered down wood filler, spread and textured with a sponge brush. You can read more about this technique here and here.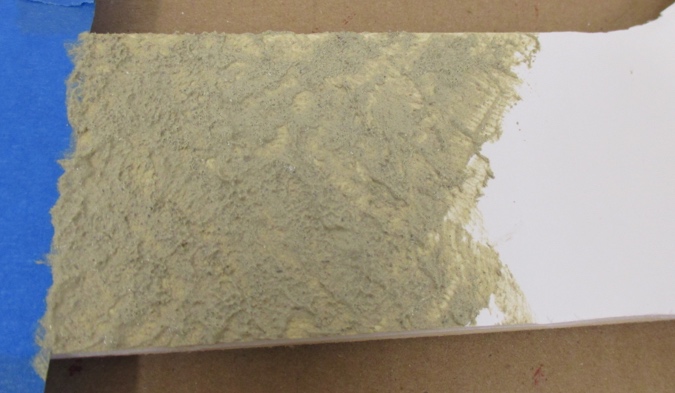 Once the whole wall was stuccoed, I covered the windows with tape to protect the stained wood and inserted them in the holes.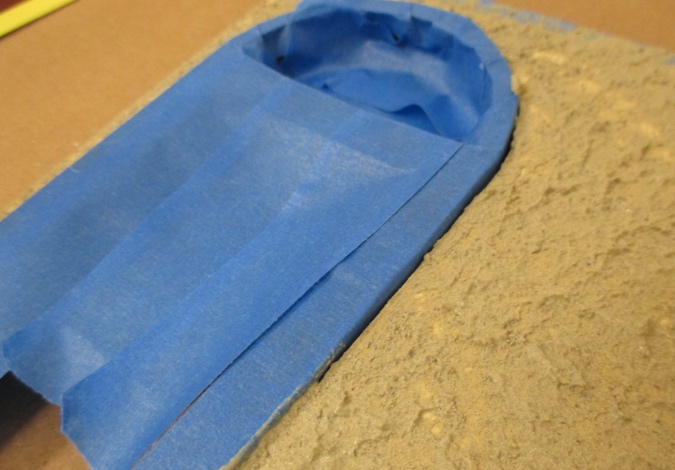 Then I added more stucco around the window edges to fill in the gaps.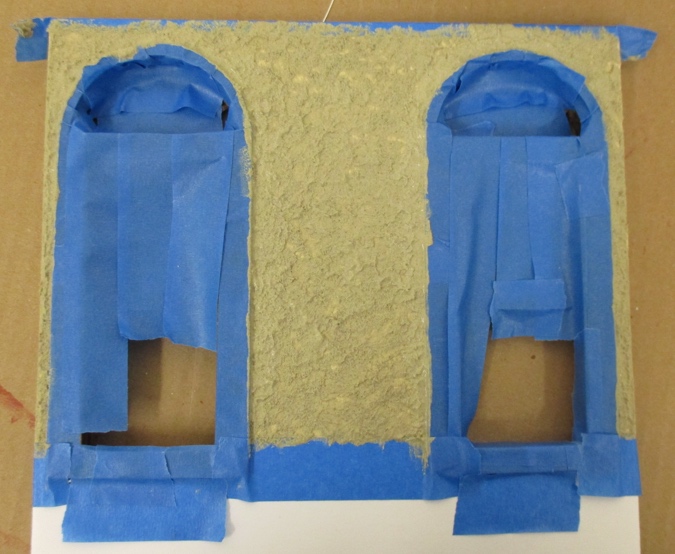 I let that dry for about 15 minutes, then popped the windows out while the stucco was still wet and let them dry overnight. The area around the windows looks much better than it did pre-stucco!