The rowhouse kitchen has been mostly done for a couple of months. Today it's *almost* mostly done — all that's left is the sink! (As a reminder, this kitchen is a bashed SDK Miniatures modern kitchen kit. My earlier kitchen posts are here, here, here, and here.)
My recent progress started with gluing in the window and trim and finishing the backsplash. I added stained trim around the edges. On the side I decided to extend this all the way to the floor just to be sure you wouldn't be able to glimpse an unfinished edge from any angle.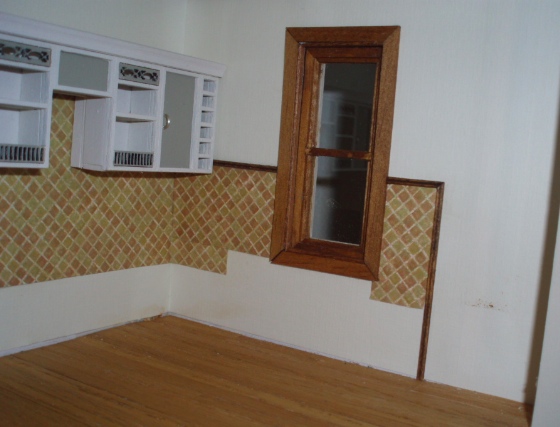 Here's how it looks from the open wall.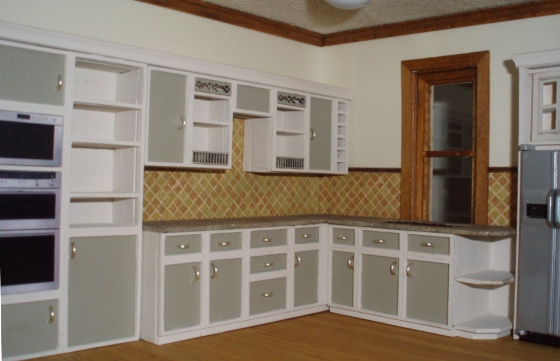 Through the bay window, you can see the edge of the backsplash. I was going back and forth about whether to finish it like this or extend it all the way behind the fridge. In the end I chose this since, if it were extended, you'd be able to see the bottom of the tiles on the tiny bit of wall visible between the cabinets and the fridge. Seeing the bottom edge of a backsplash floating in midair just seemed odd to me.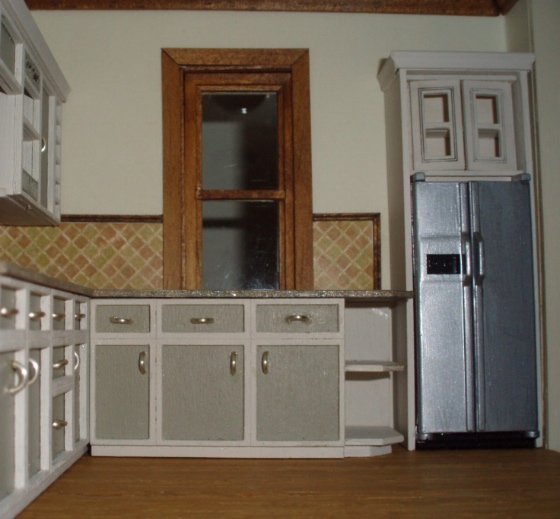 On to the range hood. Last weekend at Michaels I picked up two items in the cake decorating aisle that I thought could work.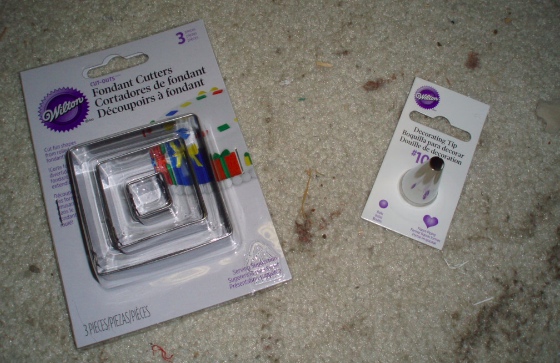 Initially, I thought the frosting bag tip would win out, but it looked a little strange.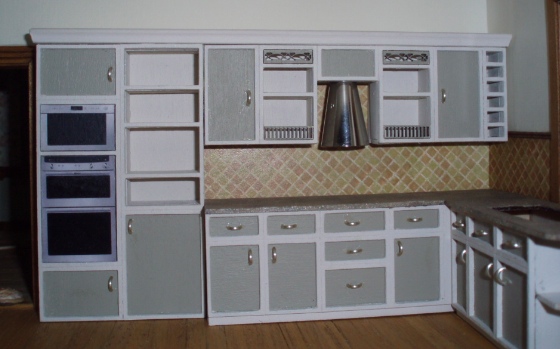 But the small fondant cutter turned out to be perfect! (Temporarily held to the wall with putty in this pic…)