Another year, another swap with the Half Scale Yahoo Group. This year's theme was "On the Porch" and I made windchimes.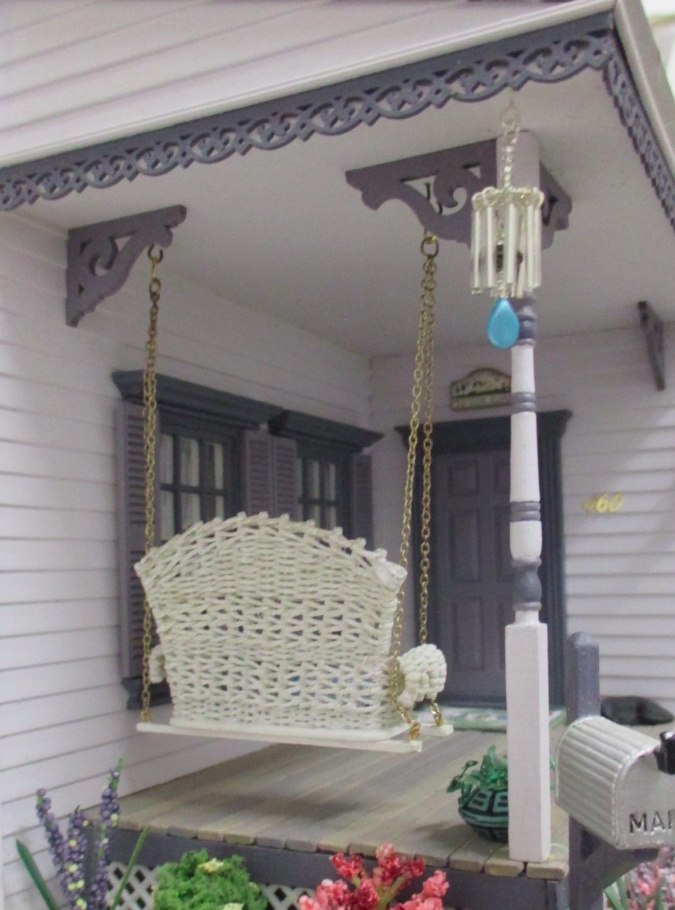 The swap had nearly 40 participants this year and I made the windchimes in an assembly line over Christmas while watching the Double Fine Adventure documentary. My eyes were crossing by the end!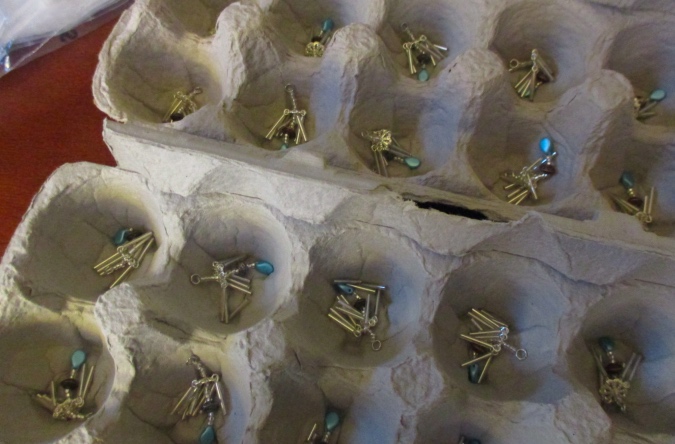 If you want to make your own half scale windchimes, here's a tutorial. Of course, you can do this project in 1:12 scale simply by increasing the scale of the materials.