It's toy time! Painted ceramic beads make good toys in half scale. I already used a bunch of these in the downstairs little girl's room. For the nursery I picked out safari-themed beads from Shipwreck Beads, to go with the wallpaper. I haven't ordered from them, but The Crafty Bead also has a nice selection.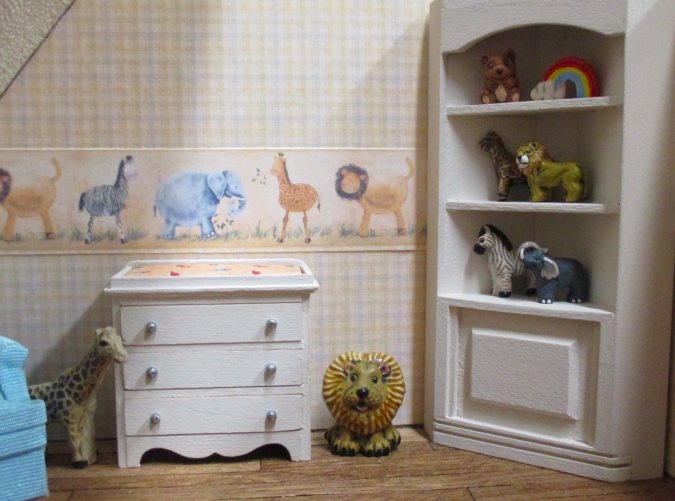 I spent a lot of time looking for tiny beads to use for a crib mobile. This was my first attempt. These star beads are about 5mm across and have a metallic blue/green sheen to them.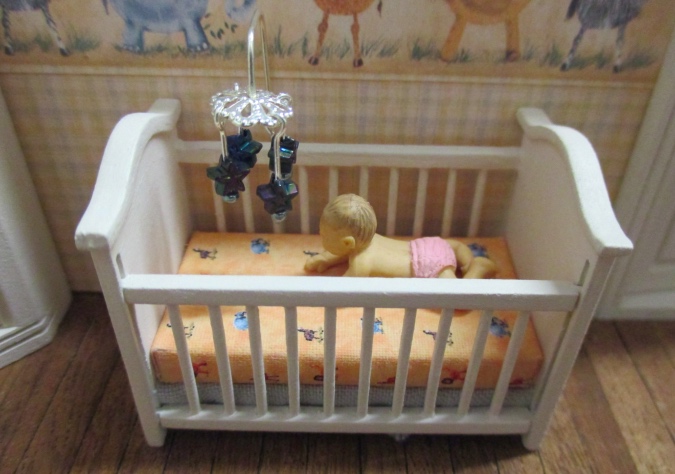 They're a good size, but they kind of look like black blobs from a distance. Not the right look for a baby's mobile.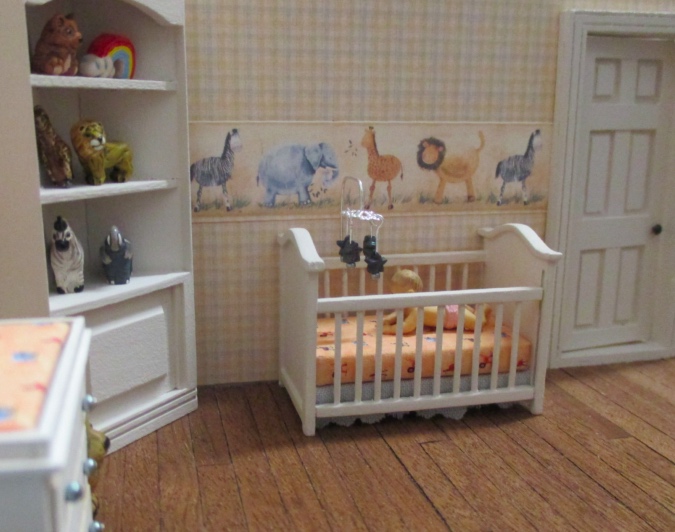 Attempt #2: these flower beads come in a variety of muted pastels that go nicely with the wallpaper in the nursery.