Half scale dollhouses often need to be decorated as they're built, or else you end up with spaces where it's too hard to reach your hands in. I give you Exhibit A: the Victorianna's upstairs hallway.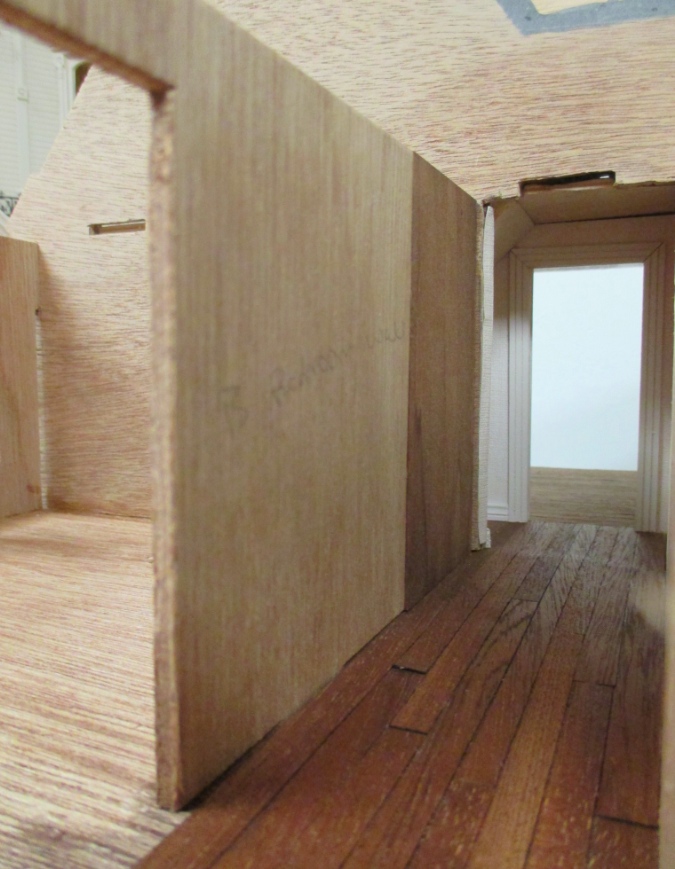 Because of how I'm bashing the house, this is a long skinny hallway that takes up the whole luan plywood half of the house and extends into the birch plywood half. The space is 2″ wide and about 9″ deep. The wall on the right is part of the structure, but I put off adding the one on the left until after I'd finished the hardwood floors and wallpapered the right wall.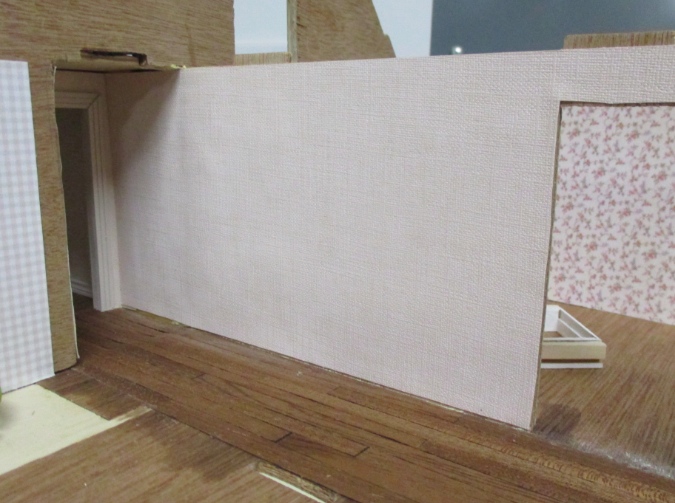 Next I glued in the wardrobe that's forming part of the left wall, and the wall itself. The ceiling isn't glued in, it's just there to hold them in place while the glue dries.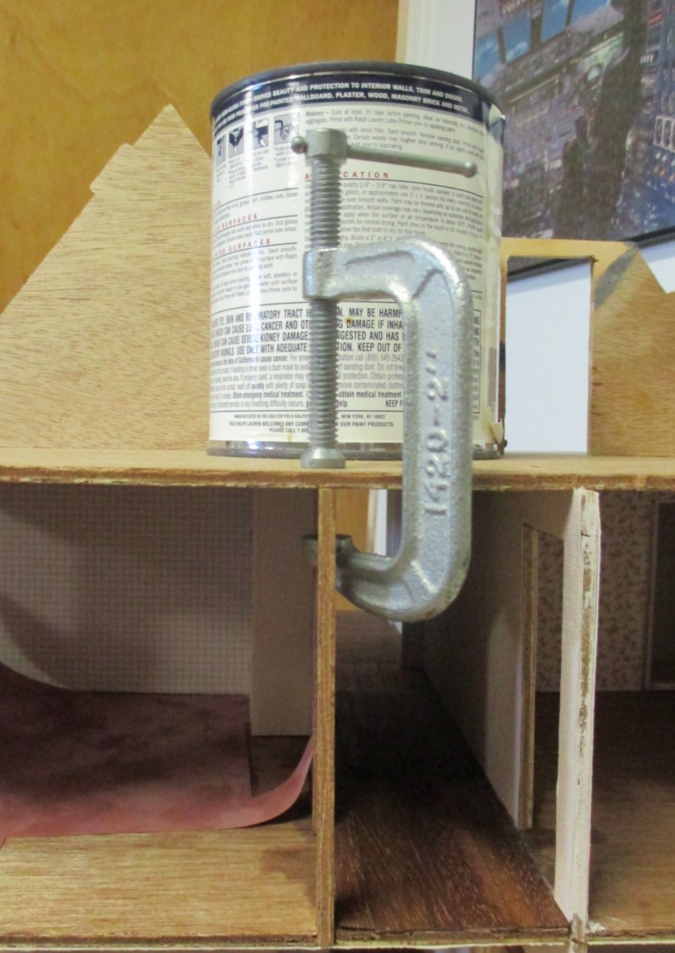 Here's the hallway with both walls glued in. It's starting to be a tight squeeze!