With the book roombox's wainscot finished, I moved to the upstairs. I didn't like the clunkiness of the piece of wood anchoring the top of the staircase, so I used fan pieces to make a decorative cover for it.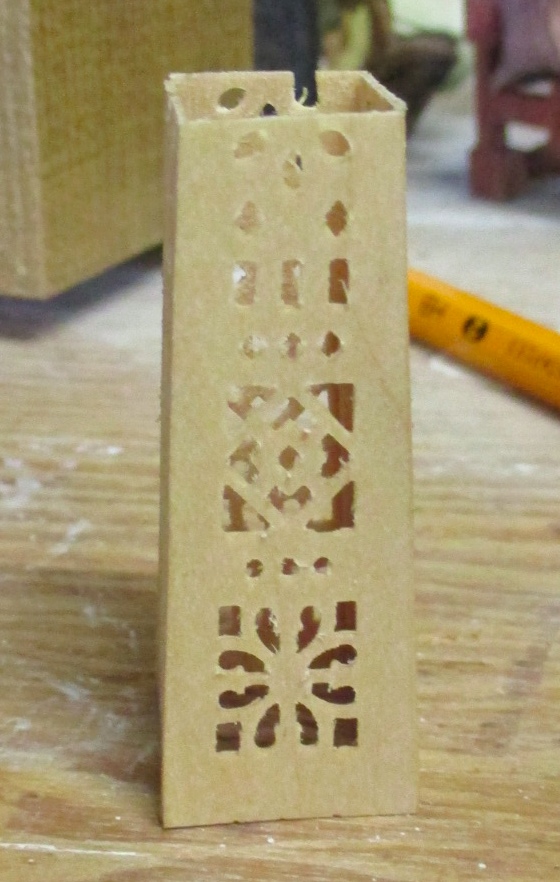 Sprayed this with semi-gloss black to match the stairs. Geoff wasn't around so I did it myself this time, with uneven results. After the paint dried I ended up sanding it and repainting it by hand with my matte black acrylic paint.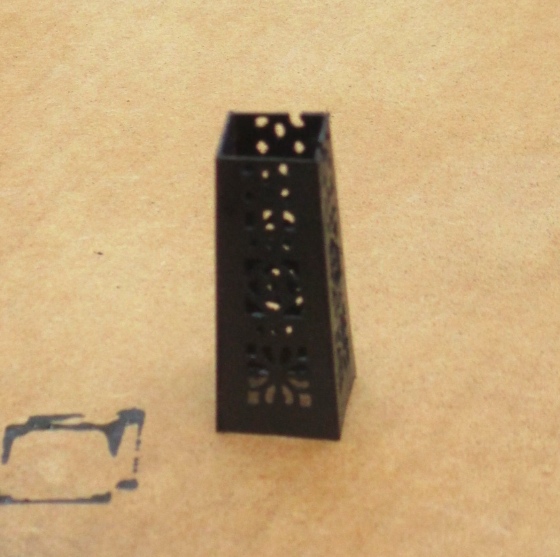 We're getting close to the "putting it all together" stage. Since this floor is like a loft and it's open on the left side, I thought about adding a railing to keep the little people from falling off. I used my micro drill to make three holes that would accommodate toothpick spindles.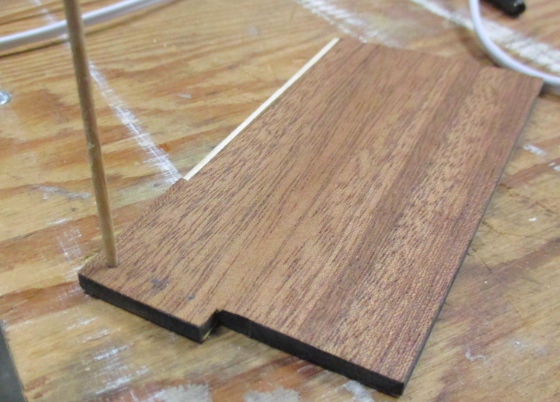 Here's how that would have looked.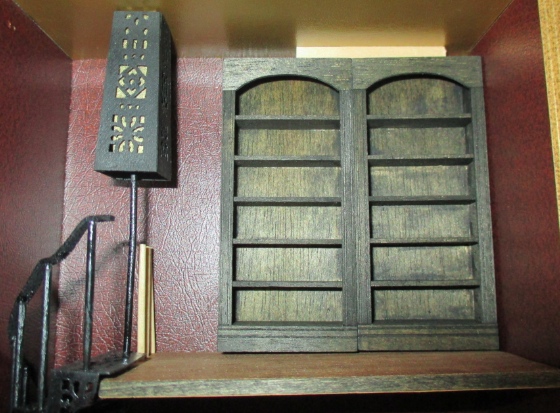 After I'd gone and made the holes, I realized that adding a railing there meant there wouldn't be enough room for the resin pedestal I'd been planning to put to the side of the bookcase, and I really wanted to use that. So I filled the holes back in.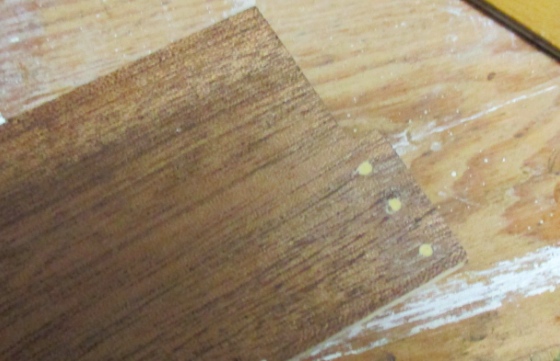 Wood filler was not the right way to do this. I tried staining the holes with a stain I thought would match the rest of the floor, but it only resulted in a dark space around the holes (the woodfiller itself didn't "take" the stain at all) and then I had to stain the rest of the floor to match, making it darker.
After doing all this I remembered the trick my dad taught me for filling nail holes in stained wood with a wax stain pencil. I ended up doing this to fill the holes and it looks better now, but I still have a darker floor. I stained the bottom floor to match it, but if I had a rewind button I'd go back to those lighter floors. Oh well.