Remember just last week when I said I wasn't going to start on any big projects until I finished the Rowhouse shingles? I'm going back on my word. I want to get the roof on the Victorianna and to do that I need to finish the three rooms on the third floor. The nursery and master bathroom are more or less done so I turned my attention to the master bedroom.
I started by papering and gluing in the sloped roof.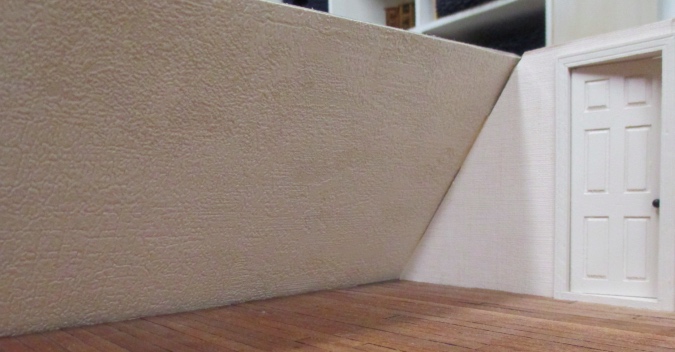 There wasn't a lot of edge to glue to, so I glopped glue in the slots for good measure.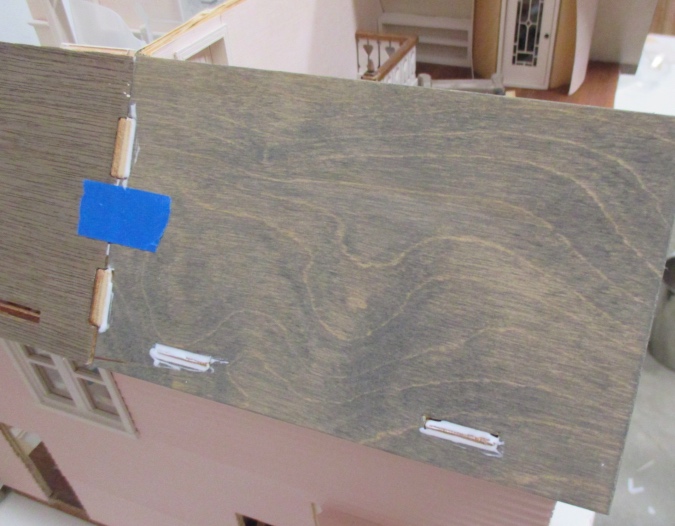 Last year I built a closet to go in this room. The closet is made from a door and a wall that I hadn't yet glued together. I wanted to add a clothing rod to the closet, which required gluing in the wall but not the door, so I'd be able to reach in to add the rod.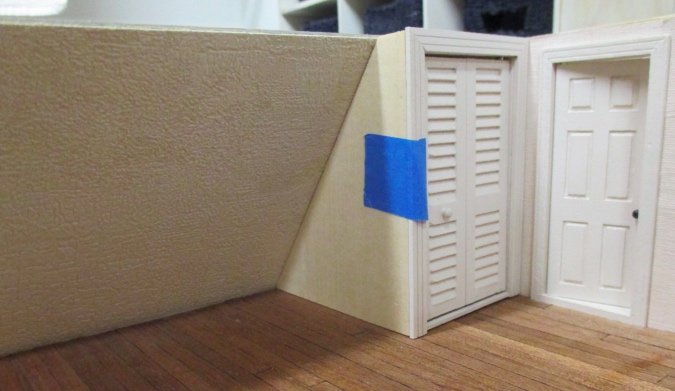 I cut a piece of 1/4″ x 3/8″ strip wood the width of the closet, to provide support for the wall.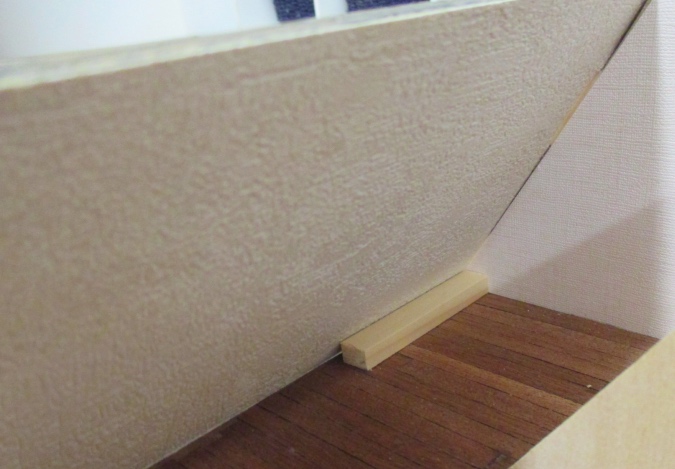 This also blocks a gap between the roof and floor that was visible through the closet door.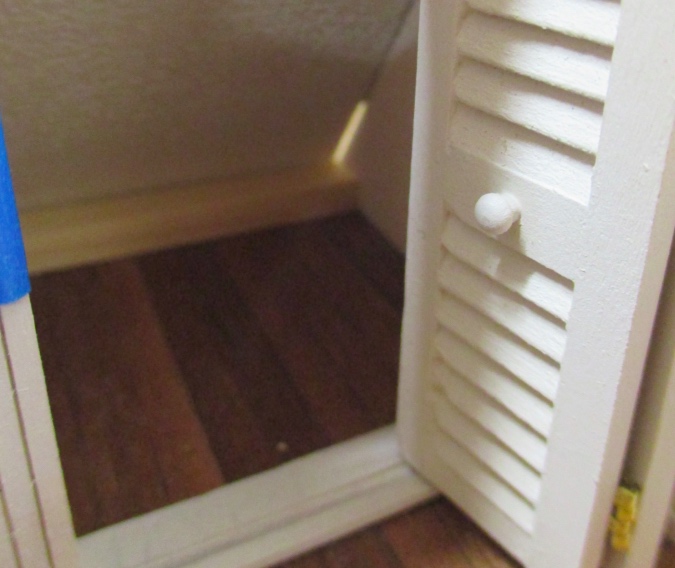 Then I cut pieces to go on the opposite side of the wall. The wall is now wedged between the strip wood, which gives it support.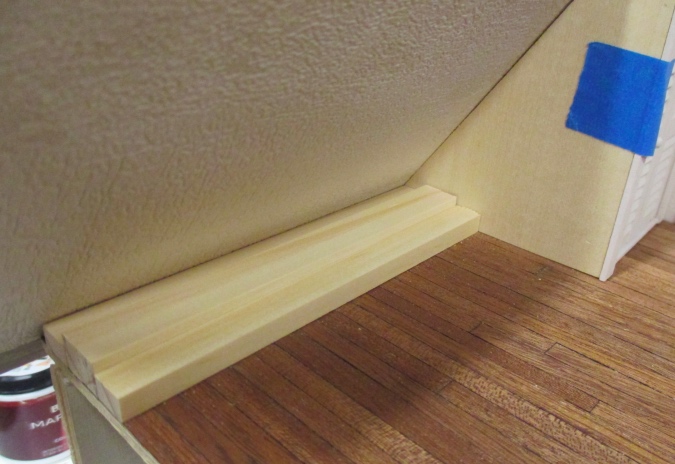 The strip wood also ensures that the knee wall stands up straight, and provides a surface to glue to.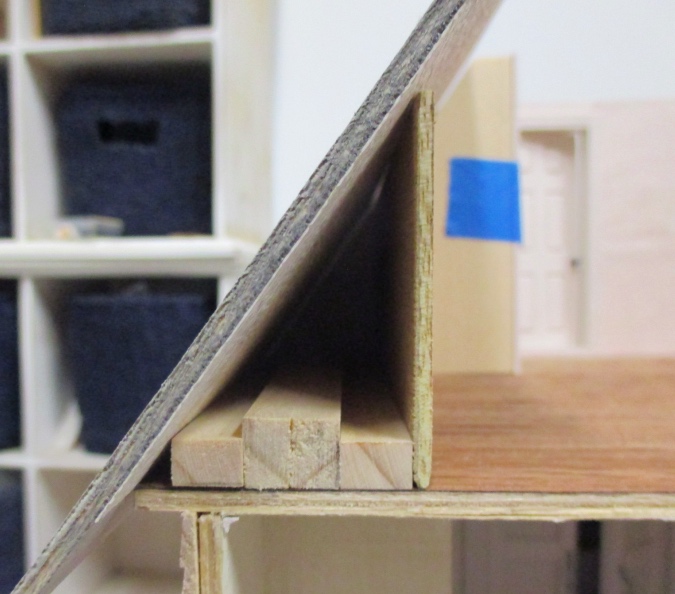 Like on the other side of the house, the triangle behind the knee wall will be covered up with siding.