Before I can start assembling the back-to-back Victorianna, I had to figure out where I wanted to cut holes for additional windows, hallways, etc. I scrutinized the dry fit from every angle and drew in the holes I wanted. The first one I tackled is the first floor passthrough from one side of the house to the other, which will be next to the fireplace.
(Note: this wall is technically going to be in the center of the house, but I'm going to refer to it as the "back piece" since that's what it's supposed to be in the original kit and I have to call it something…)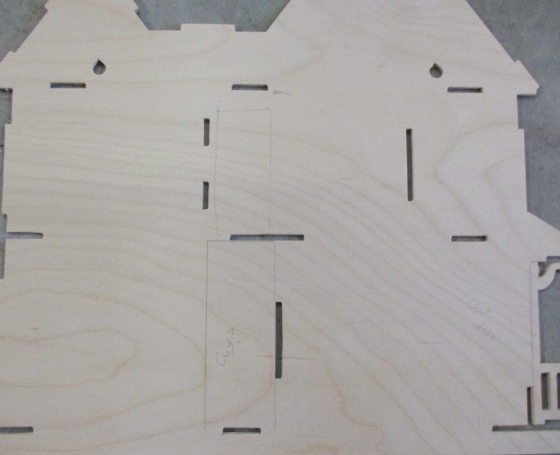 For some reason I thought this would be easy to do with a utility knife. But even after many slices, I hadn't broken through the plywood and my hands were starting to hurt. The birch plywood is definitely stronger than I remember luan plywood being the last time I messed around with a die cut kit.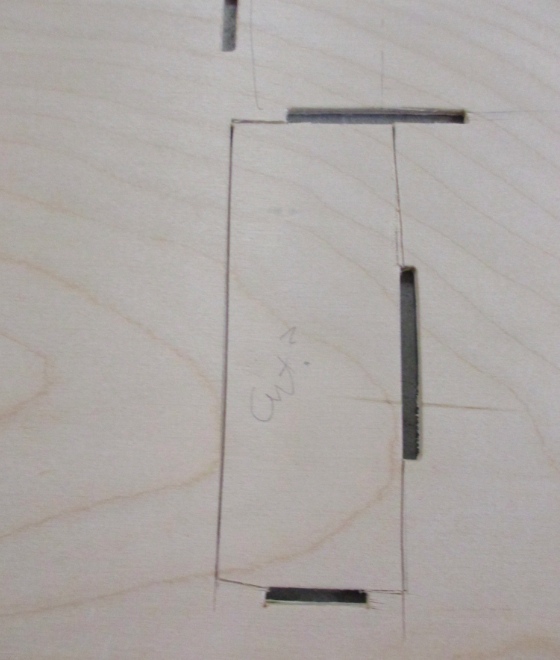 I finally managed to get the first hole cut, figuring I could clean up the edges with a file.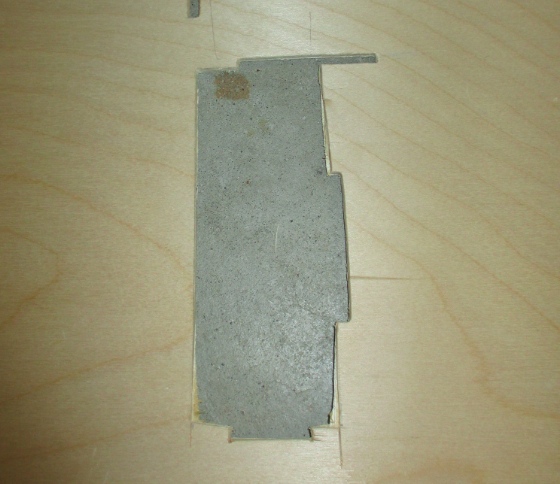 Here you can see how the hole will be positioned next to the fireplace.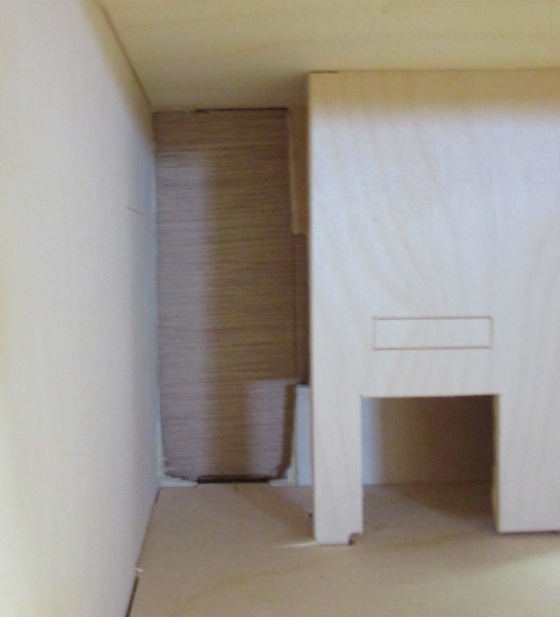 I placed the birch plywood back piece on top of the luan plywood back piece and traced the hole, so it would be lined up correctly.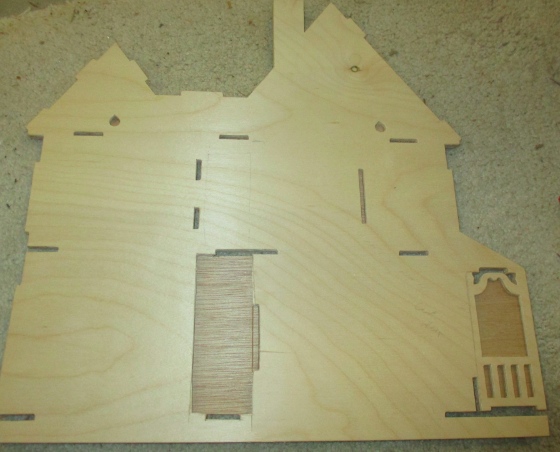 The luan plywood was a bit easier to cut, but it also splinters more easily. Besides filing the crooked edges I will need to do some clean-up with wood filler. But here's how it looks now that you can see all the way through.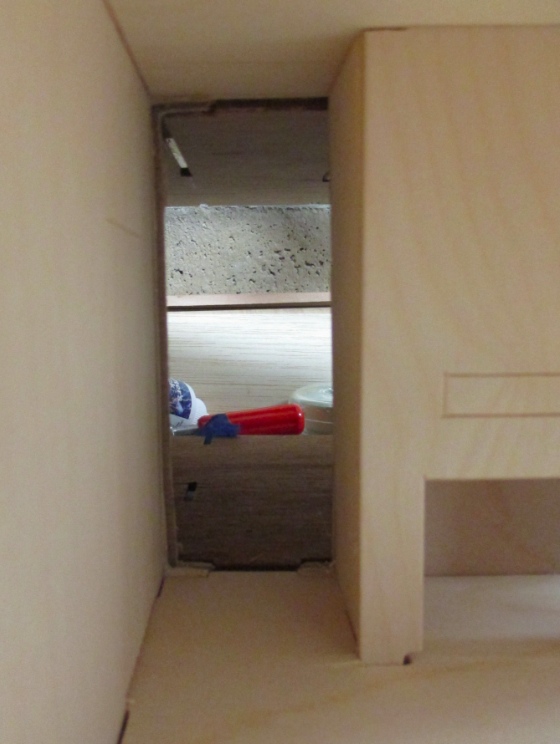 And from the living room side.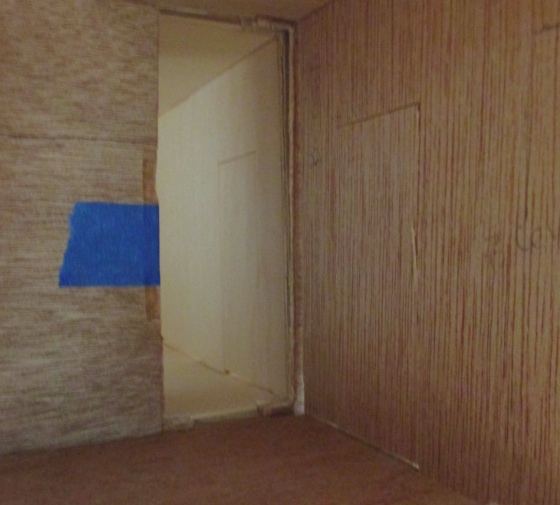 I was grumpy from cutting holes with the utility knife so I took some time out to play with furniture. Here's what I'm thinking for the living room.