Feeling like the 3D printed sink I bought for the Victorianna is too small, I decided to build a vanity instead. This was one of those projects where I did no advance planning and made it up as I went along.
I started by building a cabinet out of scrap wood. The front and back are a door cut-out from the birch plywood kit that I cut in half, and the sides are strip wood. I eyeballed the height — it's about 1.5″ inches tall which would equate to 36″ in real life.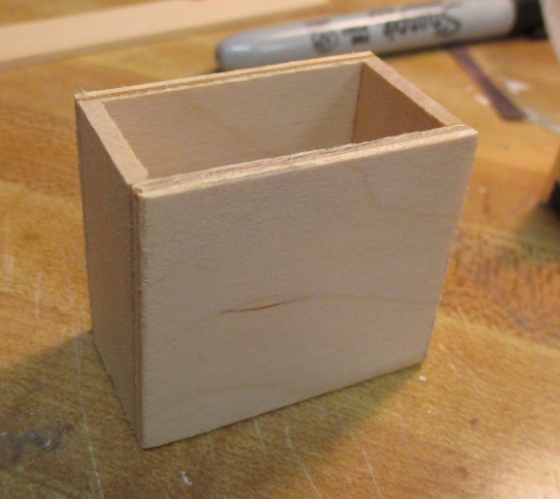 I stained the cabinet, corner trim, and some pieces I planned to use for cabinet doors and a drawer. The stain is Minwax Classic Gray.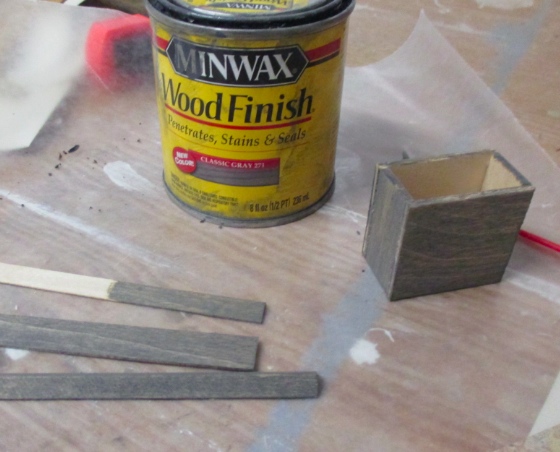 The corner trim cleans up the corners nicely, plus gives the illusion of the cabinet having legs.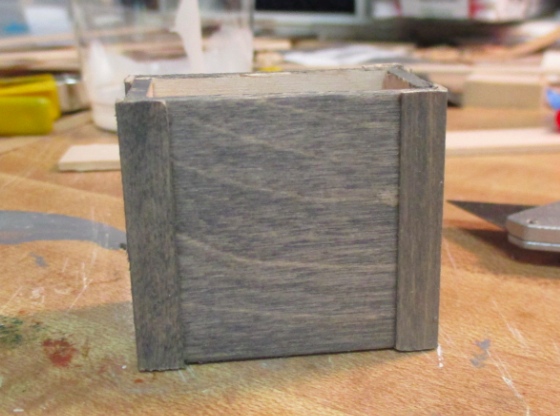 Once I saw them in place, the doors didn't look right. They needed to be wider but I didn't have any scrap wood the correct width. (That's what you get when you don't plan ahead…)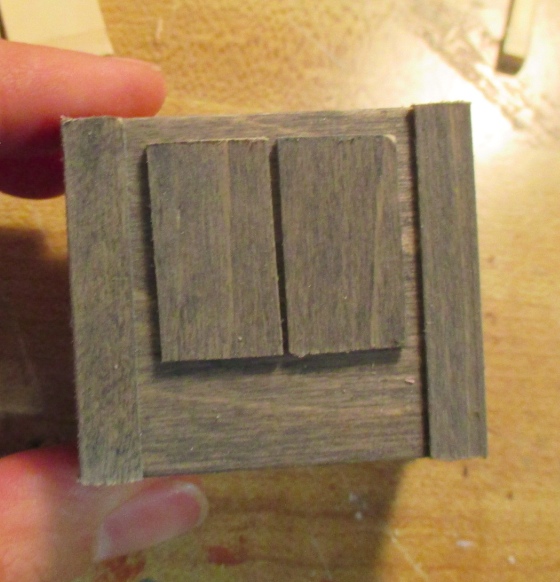 Because I'm bad about cleaning up after a project, the ends of the 1:12 shutters I cut up to make louvered doors were still sitting on the table. They had nice straight edges and the back sides looked appropriately door-like, but they were way too thick. I scrounged up some more scraps to camouflage the thickness and came up with this.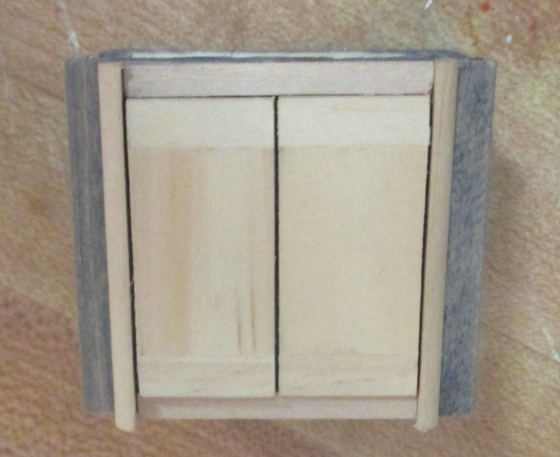 Sure, why not? I stained the pieces and glued everything on. The door handles are straight pins, cut down.