Almost a year ago, I started planning one of the most complicated elements of the Freelance Police office: Mr. Spatula's water cooler.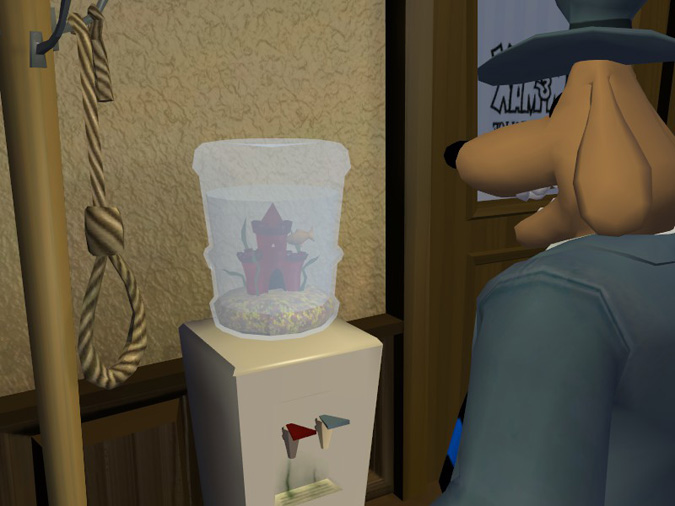 I made the aquarium out of a glass dome with a cork base. The castle is a painted charm. After a failed attempt with resin for the water, I made this version with glycerin.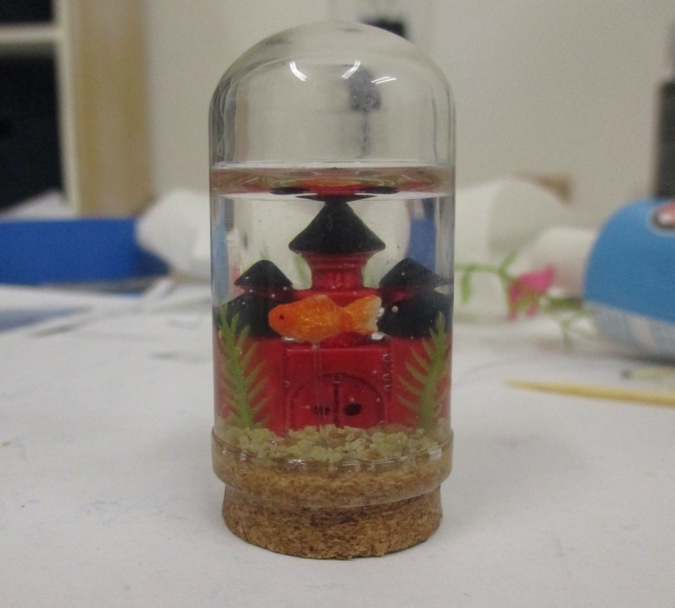 This didn't have quite enough liquid in it, and it also seemed to have a small leak — sometimes I'd pick it up and it felt greasy, like glycerin was seeping out. I had used waterproof silicone adhesive around the inside of the dome where the cork stuck in, and this prevented a tight fit.
I made another attempt over the summer. This time I pushed the cork in tight first, and then used the silicone around the bottom edge. What I didn't do this time, that I had done last time, was smear silicone over the bottom of the cork. I'm not sure why I didn't do that… laziness, I guess. It didn't seem necessary.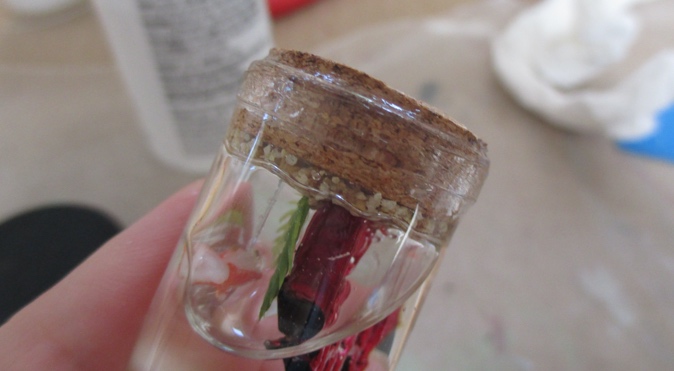 Turns out I was wrong! The aquarium seemed fine for a couple of months, but recently I placed it on the floor of the roombox, and when I moved it later I noticed a small wet spot underneath it. I wiped this up (luckily it didn't damage the flooring) and set the dome on a tissue to see what would happen.
A week or so later I checked the tissue it was saturated with glycerin that had leaked out through the bottom of the cork. Could a temperature change in my workshop be the culprit? It was in the 90s when I made it, and now it's getting down into the 40s at night. I glopped silicone all over the base of the cork and that seems to have stopped the leak, but enough glycerin has now leaked out that the water level is once again too low. Sigh.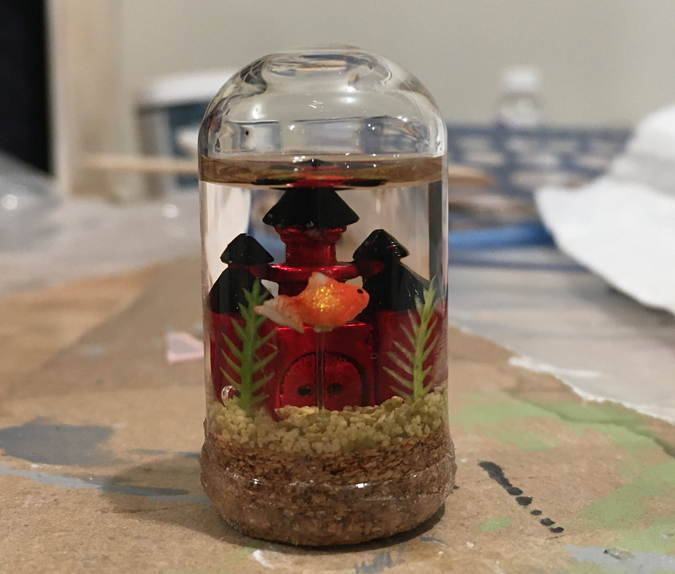 So, I have to make *another* aquarium. I'm okay with this, because I didn't like how this one turned out. I forgot to use gesso on the metal castle before painting it, so it has a metallic sheen, plus a few rogue pieces of gravel got stuck to Mr. Spatula's belly when I turned the base upside down to insert it into the dome.
For now I've moved on to the base. This is the best picture I have of the full water cooler. In Telltale's Sam & Max games you rarely see this corner of the office due to the camera position.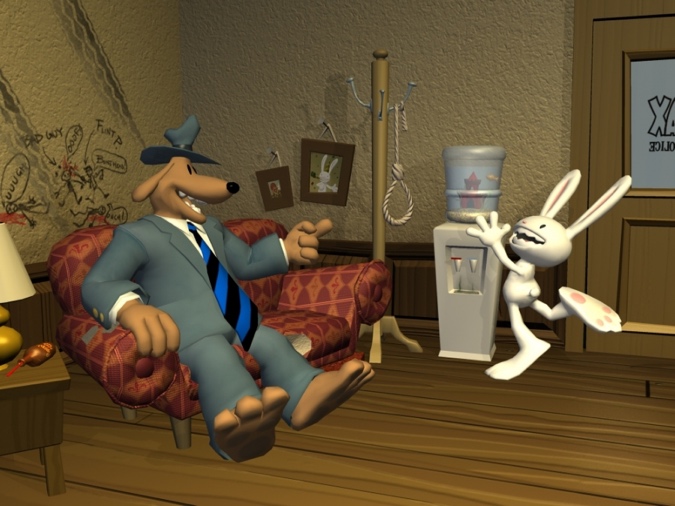 I started with four pieces of wood — the side pieces are 1″ basswood and the front and back are cut from basswood that's scored at 1/16″ intervals. The score lines made it easy to cut down to the size I need it and to cut a hole into the front piece. (I also used this wood for the file cabinet.)