The last time I posted about the Spanish Revival Artist's Cottage, in September 2016, my post ended with "the only thing left to do is the sleeping loft." That was a true statement! I just didn't intend for it to take five years.
I bought this one-room 1:24 scale cottage as a $2 gatorboard shell at a flea market. At the time there were a lot of shows on HGTV showing "tiny houses" and creative uses of small spaces, and I got the idea to add a sleeping loft over the couch, since there wasn't really space for a bed anywhere else.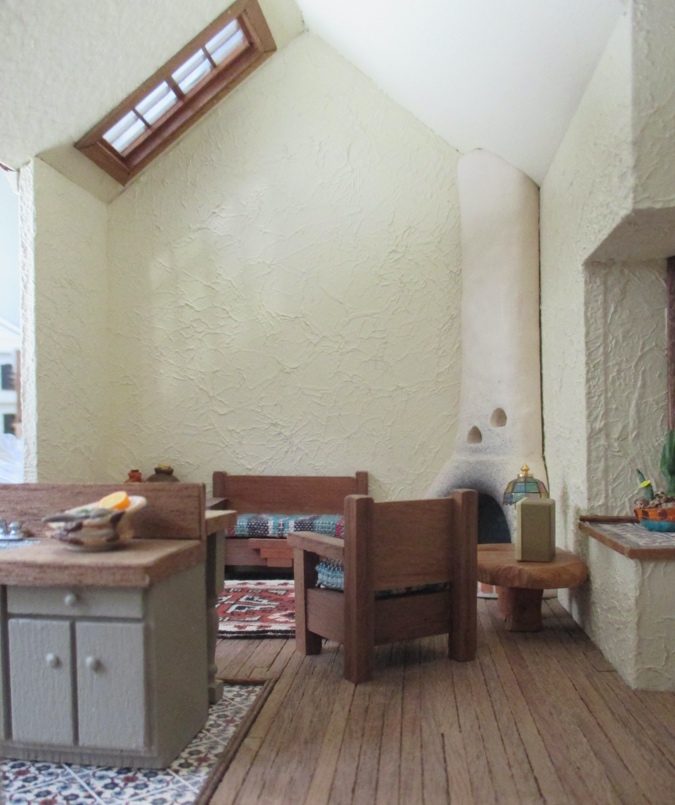 I made the loft out of 2″ basswood with a piece cut out of the corner for the chimney, and 1/4″ square basswood supports underneath.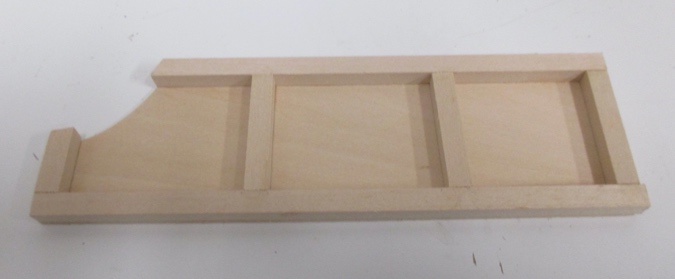 I glued another piece of basswood to the bottom.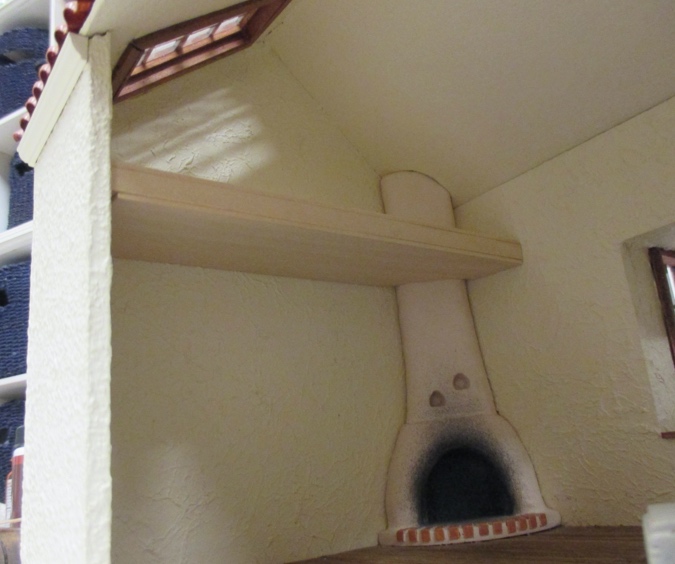 I painted the loft with the Navajo White paint I used on the stucco.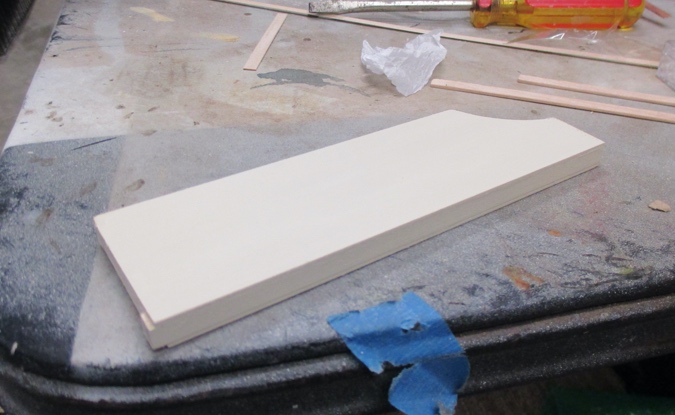 I got this trim at Heritage Laserworks, which has sadly been down for maintenance for over a year. (I tried emailing to ask if they'll reopen and never got an answer.) I bought this trim specifically for the sleeping loft because it has a Southwestern flavor, but in the meantime I used some of it on the Blackbird Bar.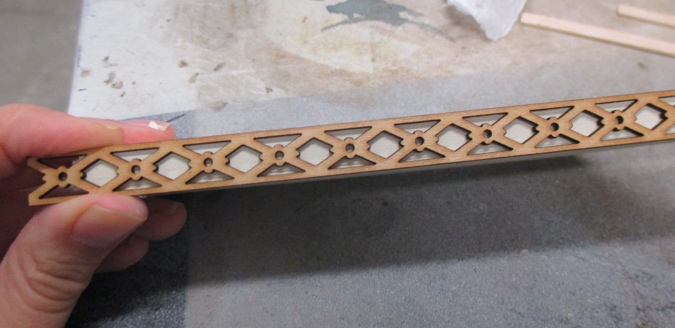 The sleeping loft languished at this point because I wasn't sure what to do for stairs. Building a ladder seemed easy enough, but I couldn't figure out how to tie it in. I did buy this ladder at a flea market in 2017 thinking it would work, but I didn't like how much it stuck out into the room.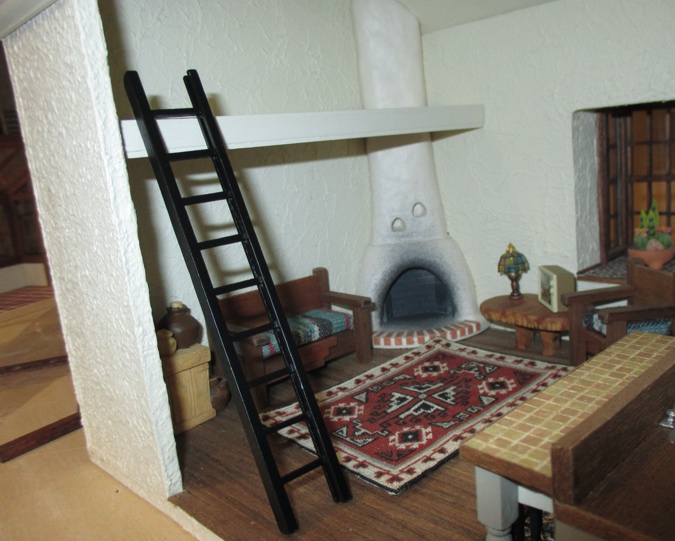 Recently, looking on eBay for supplies for the Turret House, I came across these 65-degree stairs from Alessio Miniatures. I'd seen these before in 1:12 scale and I'd even gone looking for something like this in 1:24 scale, but I couldn't remember what I'd wanted them for. I was placing an order anyway so I bought a couple of them to have on hand.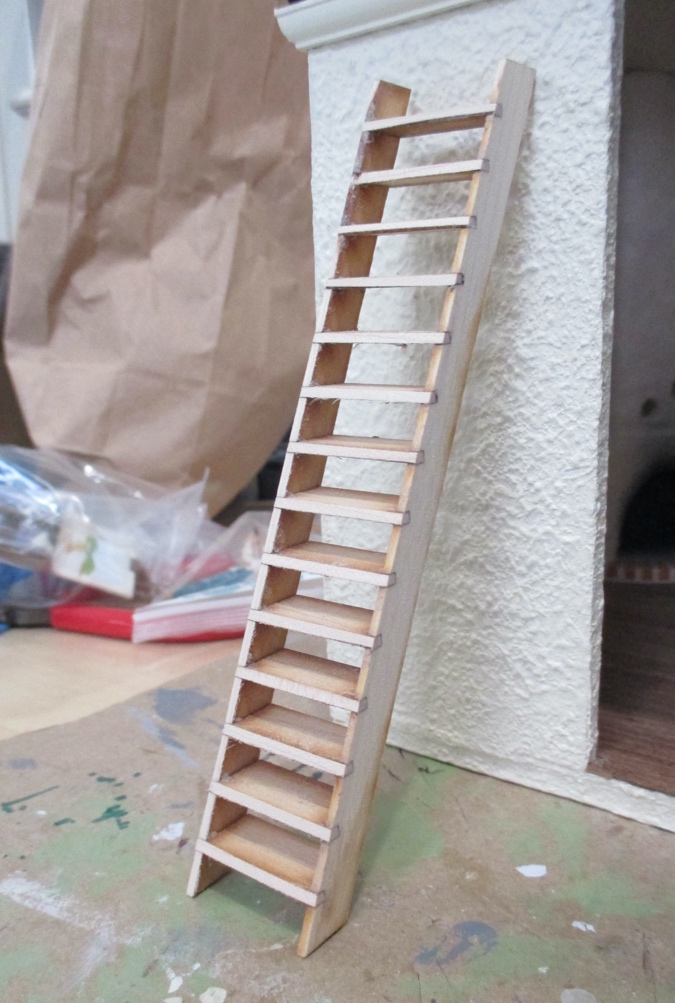 When the stairs got here, I realized they fit perfectly against this wall in the Artist's Cottage. Maybe the sleeping loft was what I'd wanted them for in the first place.