I have spent most of the month working on my annual half scale swaps and a gift for a friend's new baby — neither of which I can post about yet — but I just realized I had a bunch of pictures on the camera from when I added siding to the Craftsman bungalow vignette back in December. Better late than never!
This kit came with siding that was already cut to the correct widths, so all I had to do was cut the top pieces of siding down to size and cut out holes for the windows and door. I clamped the siding tightly with masking tape so it would dry flat.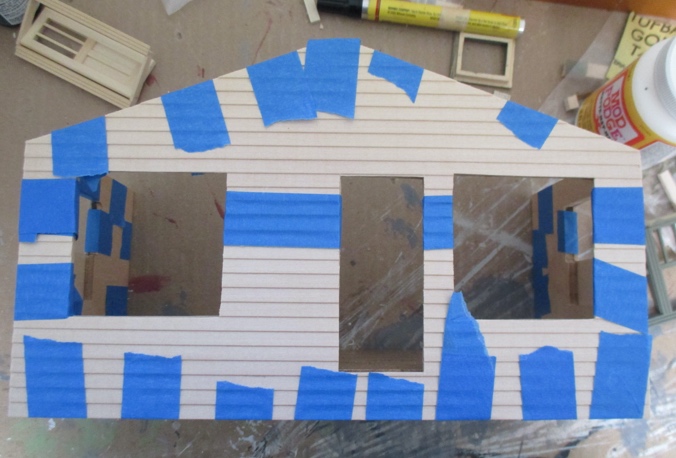 Maybe a little too hard! The siding has a lip at the bottom edge so it can neatly slip over the top of another piece. Because the lip doesn't sit tight against the house, it got crushed when I wrapped the tape around the bottom of the house. Normally I would use a partial piece of siding at the bottom to avoid this problem.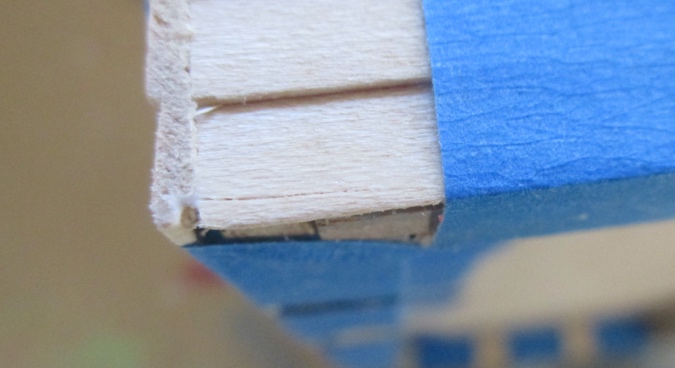 Here's what it looks like underneath. You can see there's empty space between the bottom edge of the siding and the edge of the house. This needs to be filled in to keep the delicate lip from breaking off.

I didn't have any strip wood the right size, so I used a utility knife to slice a wider piece in half.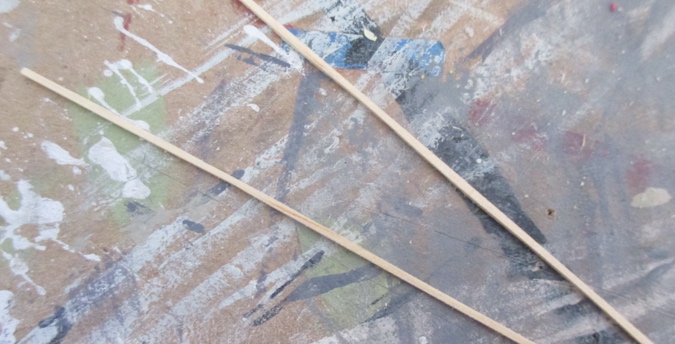 I glued this in behind the lip.

Then I glopped in a lot of glue to fill in the cracks and make sure that bottom edge wouldn't get crushed again.