Approximately 1,931 days after I started working on it and a good fifteen years after I started thinking about it, I can officially report that the back-to-back Victorianna bash is done!
Okay, not 100% done. I don't have furniture for all of the rooms yet, but the house itself is finished, and it's a good thing, because I'm moving to a new 1:1 house and I did not want to move this dollhouse-in-progress again.
After finishing the shingles and foundation, the last thing to do was to cover the exposed plywood edges with trim. This gives the house a clean, finished look.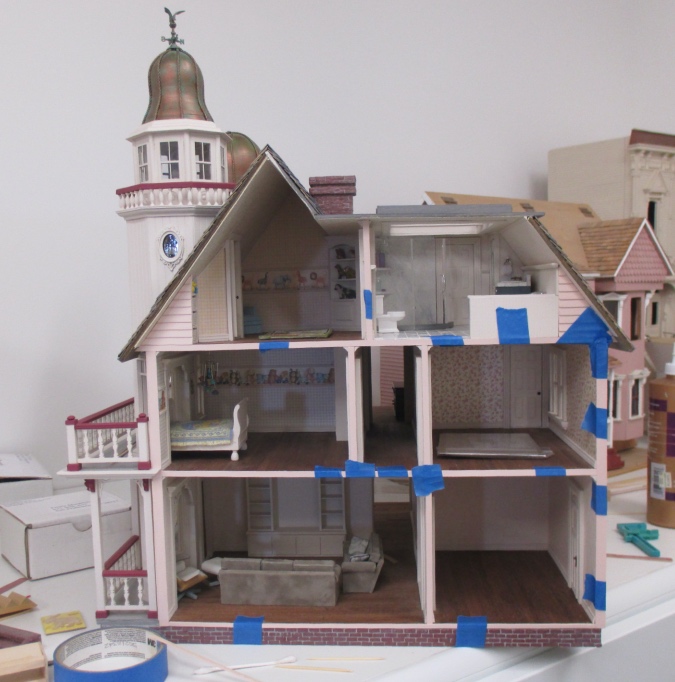 One last room needed crown molding and baseboard — the room off the living room that I'm not sure what to do with. (Office? Music room? Craft room?)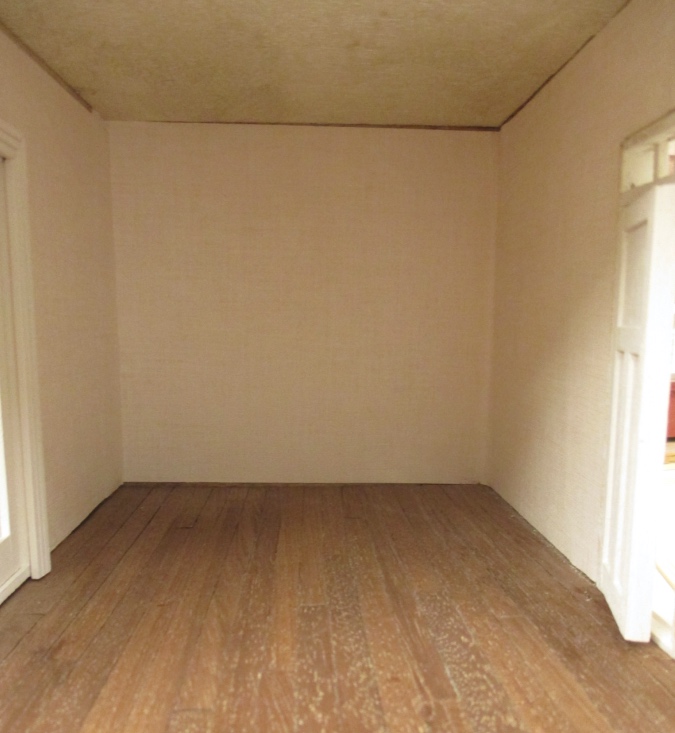 I'm not sure if I ever posted a picture of the back door — this is a Houseworks Traditional 4-Panel Exterior Door. I have a love/hate relationship with this style of door — I love the transom at the top, but I hate the door itself, which has four raised panels on the front and is completely flat on the back. I added strip wood to the flat side to dress it up.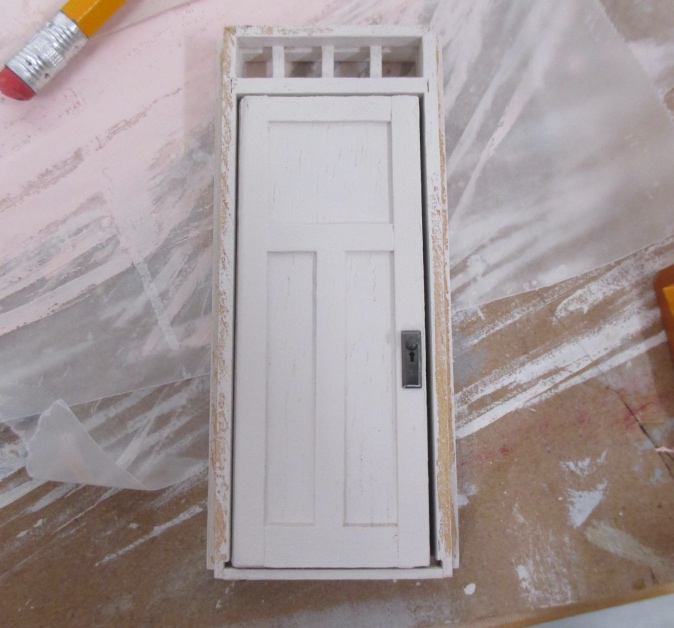 This is the same Craftsman style as the fake closet under the stairs, which is barely visible. I really like how this looks, and it's easy to do with scrap wood. In my next house I might scratch build doors that look like this… I'm kind of over the standard Houseworks doors.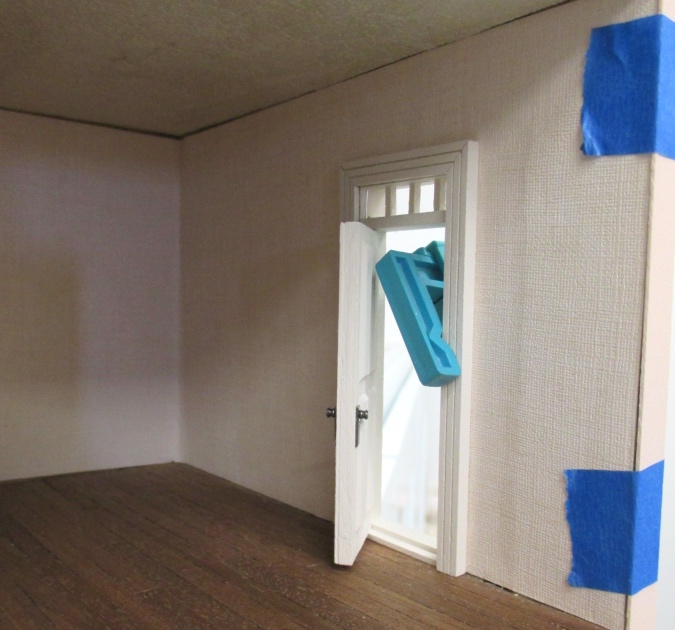 A while ago I set aside my last piece of baseboard (which is 1:12 chair rail that's discontinued and impossible to find), but when it came time to finish this room I couldn't find it anywhere. I dug through my scrap drawer and found a partial piece that had been stained, but it wasn't big enough to do the whole room.
I went down a rabbit hole of making built-in cabinets along the back wall so I wouldn't need to use baseboard there, but thankfully found the piece of baseboard before I glued anything in. Here's the last room, finished!