I like how resin trims and appliques can be used on dollhouses to emulate the accents on Queen Anne Victorians. These are the Four Seasons houses, located at Waller and Masonic in San Francisco (image credit Wikipedia).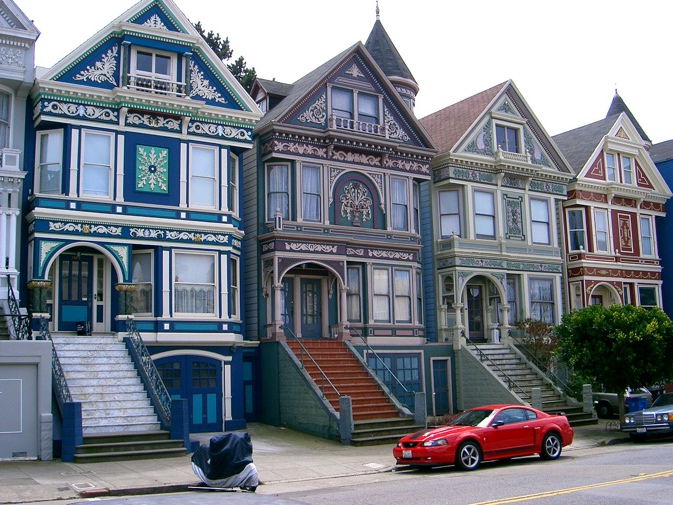 I tried to do something similar on my original Queen Anne Rowhouse, using resin trims from Unique Miniatures and 1:12 trims from Victorian Dollhouse Wood Works.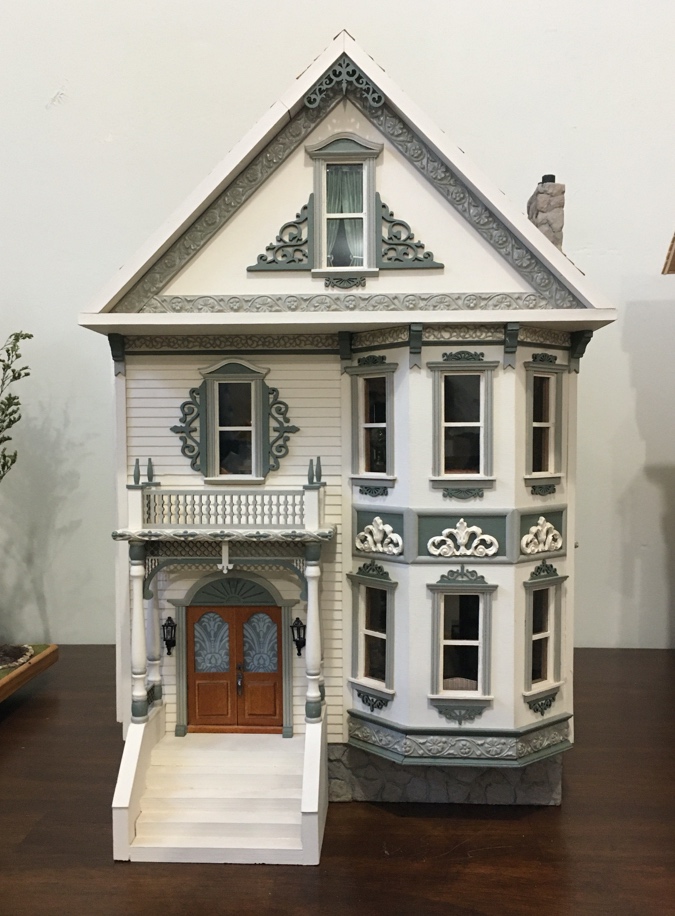 It doesn't have the delicacy of the trims on the San Francisco houses (or the Little Belle, for that matter), but I like the idea and was thinking about this when I picked out trims for the Turret House.
I wanted to use a resin trim on the 1/2″ front surfaces of the porch ceilings, but I couldn't find anything I liked that was the right size. (The flower and vine trim on the Queen Anne Rowhouse's gable is 1/2″ tall, but I couldn't find it in stock anywhere.) I ended up using laser cut trim with gold paint behind it.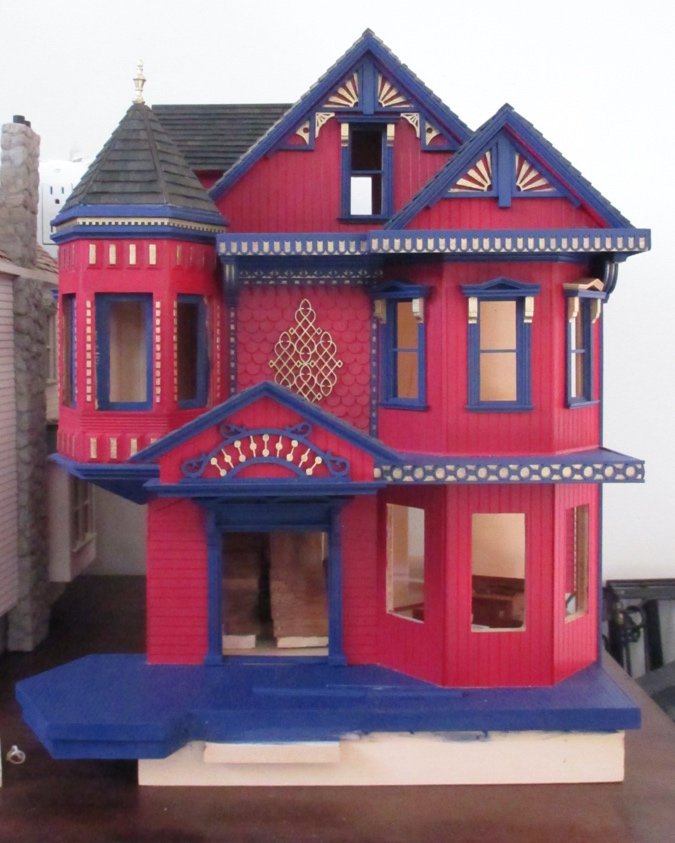 On the sides of the house there's a 5/16″ strip under the roof, overhanging a larger piece of 1/2″ trim.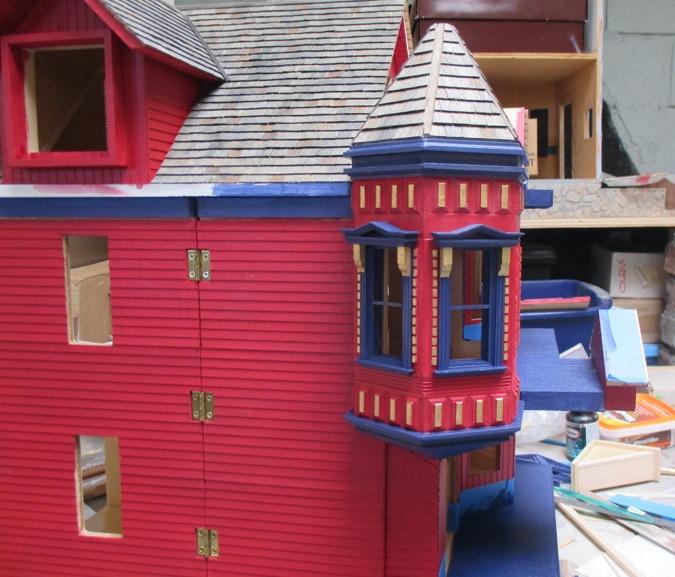 Lawbre carries this 5/16″ resin trim. It comes in a package of three.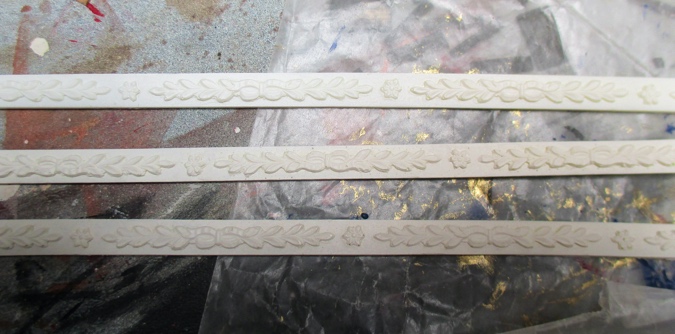 When cutting it, I couldn't make the cuts just anywhere — I had to be careful to make sure the design would be nicely centered and not abruptly cut off at the edges. The three pieces gave me *exactly* enough trim to use under the roof on the sides and back of the house, above and below the roof of the dining room bump-out, and above the front door.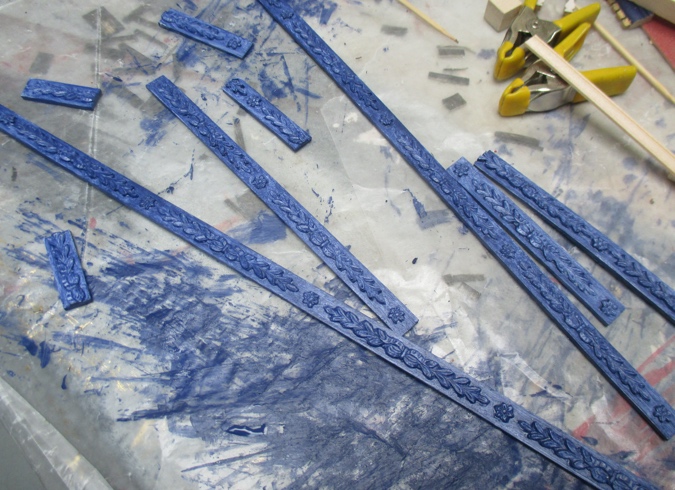 After painting it blue, I went over the details with red and gold.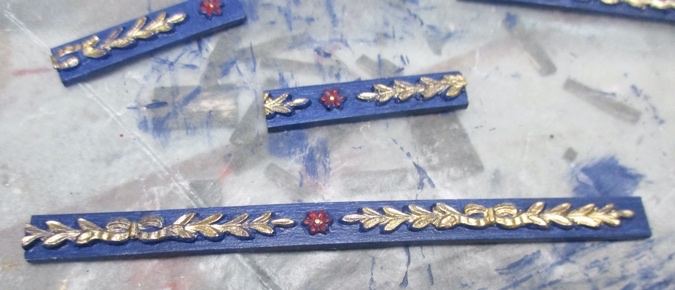 Here's how it looks on the front door. This space is slightly taller than 5/16″, but the crack at the top is camouflaged by the shadow.