Before I get back to the bashed cabinets, here are a few other pieces that will go in the Mansard Victorian's kitchen.
I bought this metal Cassidy Creations sink for a few dollars at a mini flea market. It had already been painted with glossy white paint.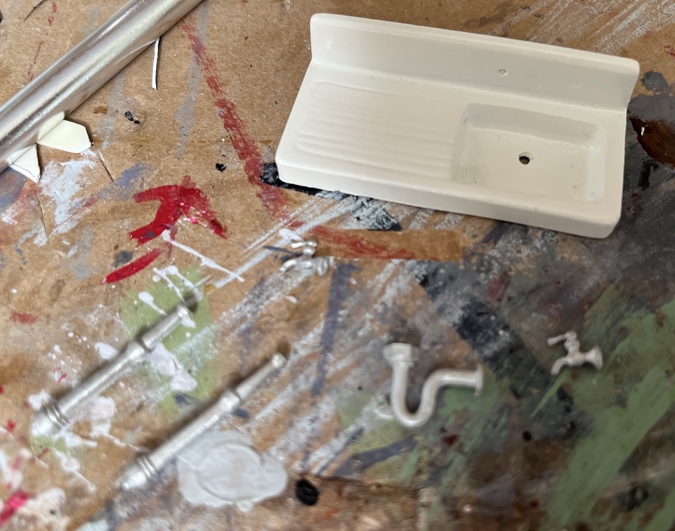 The sink has two legs in the front and none in back — it's meant to lean against the wall. I propped a piece of strip wood under the back of the sink while the glue dried on the legs.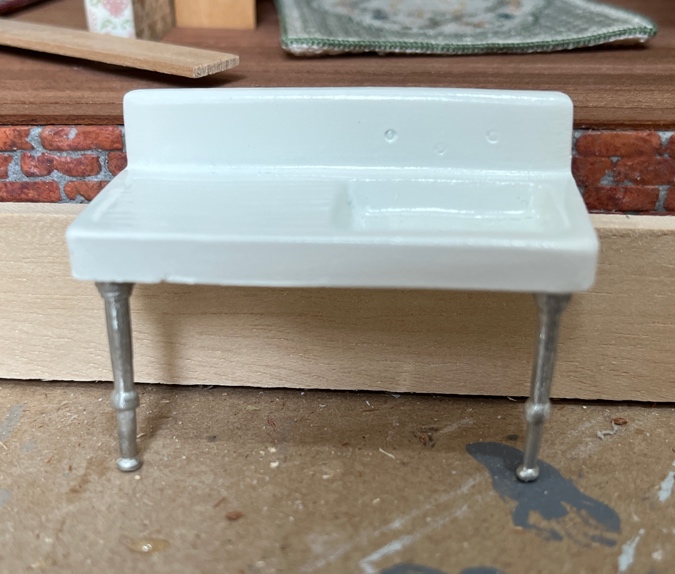 The soap holder that goes between the taps was missing from this kit. A little disappointing, but the sink looks fine without it. Beggars People who pay $2 for a discontinued sink kit at a flea market can't be choosers.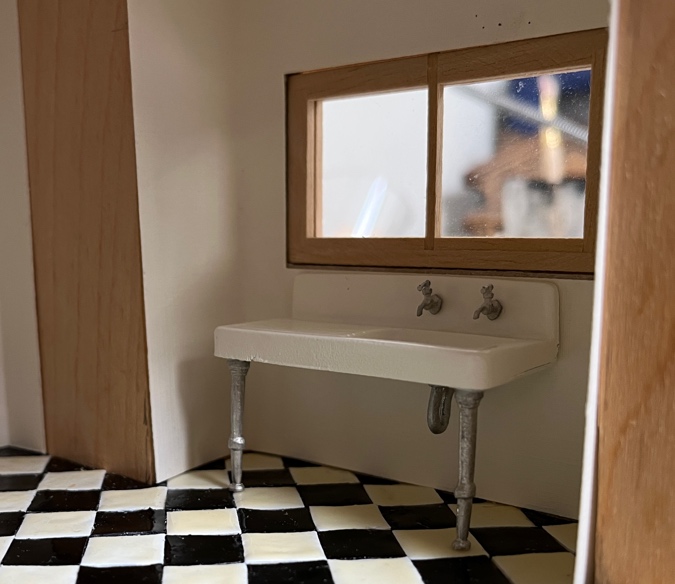 These ladderback chairs are a recent eBay purchase. The listing attributed them to Bauder-Pine but they're not signed, so I reached out to the seller to ask about them.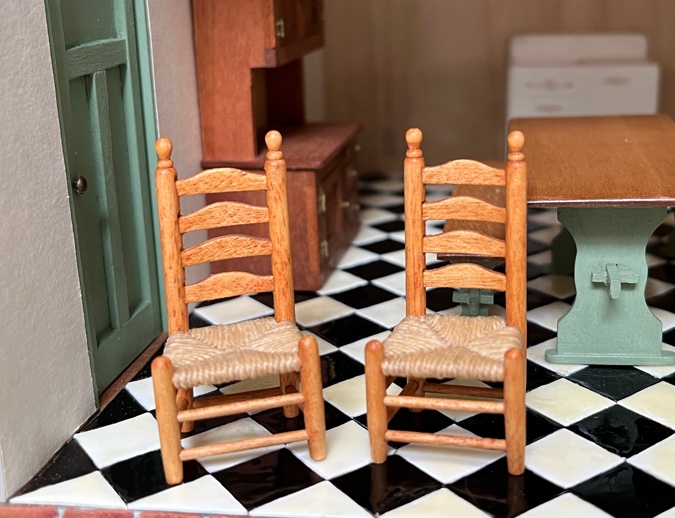 The seller wrote back to me that these were part of a collection of Bauder-Pine pieces from 1994 that included a Hoosier cabinet, an ice box, a table, and four chairs. All the pieces were signed except for the chairs. The rest were sold off separately — I'd seen them on eBay, but didn't bid since I already had the kitchen furniture I needed for this house.
The chairs look good with the Bauder-Pine trestle table I bought on eBay last year. The peg on the end of the table keeps the chair from pushing all the way in, but luckily no one will actually be sitting in these…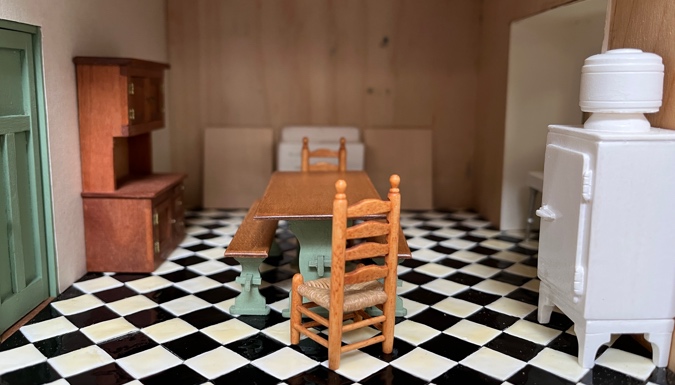 Okay, back to the cabinets. As I explained last time, I'm making these cabinets out of Cassidy Creations cupboard kits and a changing table kit that I divided into two pieces. When I left off, I'd finished the first base cabinet and started on the second one.