Since my last post, I have spent a lot of time staring at the Turret House. It came with windows and exterior doors but no other trim, which I guess is good because I can make it look how I want. But I also have to try to figure out what the builder intended to do. It's a challenge to complete someone else's vision when I don't know what that vision was.
The Turret House looked like this when I got it: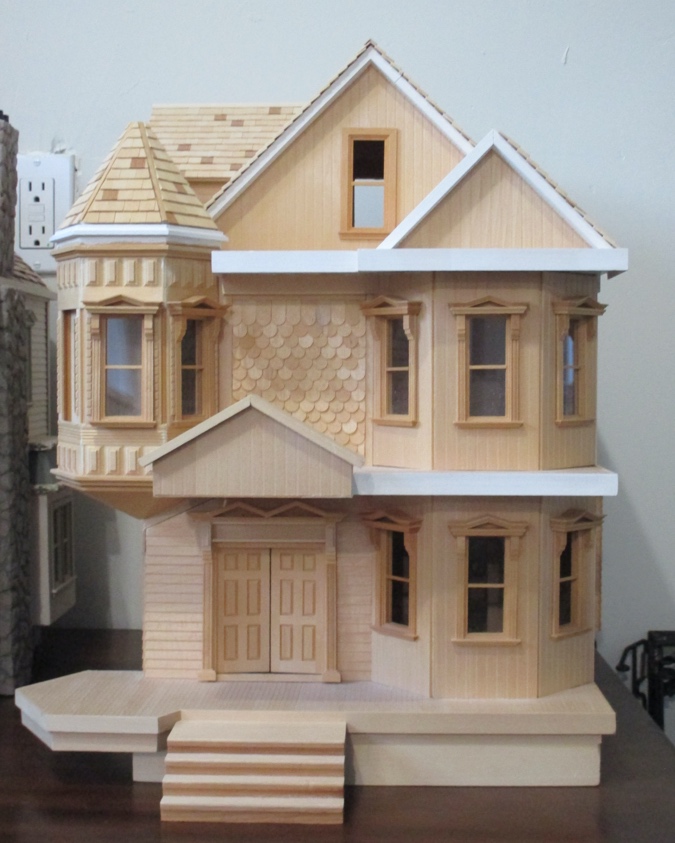 I already have several light-colored dollhouses, including the Victorianna, the Gull Bay, the Little Belle, and the Queen Anne Rowhouse. I want the Turret House to be bold. I did some searching and came across this inspiration house on Pinterest. I envision the Turret House being more red than this one, but I love the dark blue trim and the gold accents.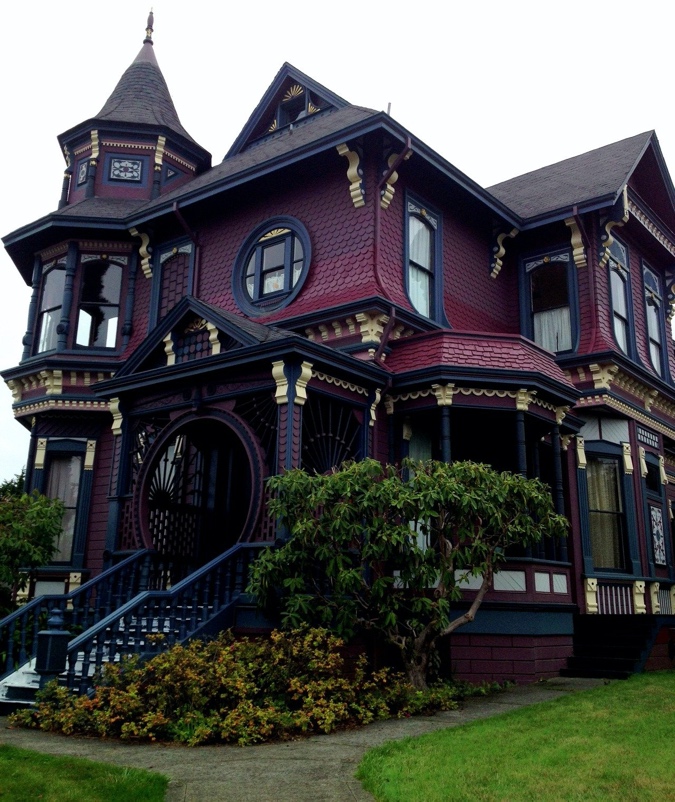 (I can't figure out where this picture originated, to give credit for it. If you know, please post in the comments!) This is the Bair-Stokes House in Arcata, CA, built in 1888. PriceyPads.com has some historical pictures with other color schemes. I like the bold colors best.
While I was waiting for some orders to come in the mail, I started by staining the shingles with Minwax Ebony. I've always stained shingles before gluing them on, so the fact that the shingles are already attached made me nervous. I'm not complaining — gluing on shingles is tedious and I'm glad it's already done! But stain doesn't cover glue, so I wasn't sure how they would turn out.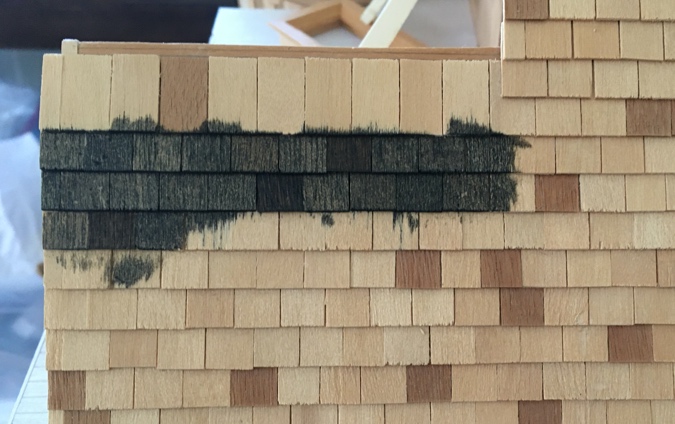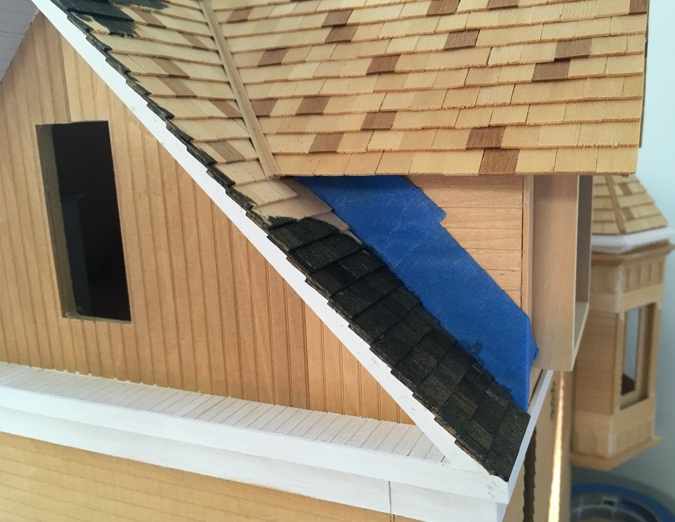 Not bad! There are some spots where the stain didn't take, but I should be able to mask those with black paint or a wash.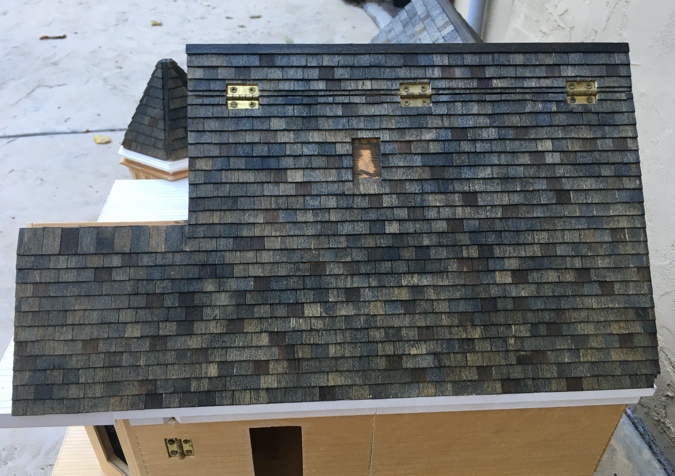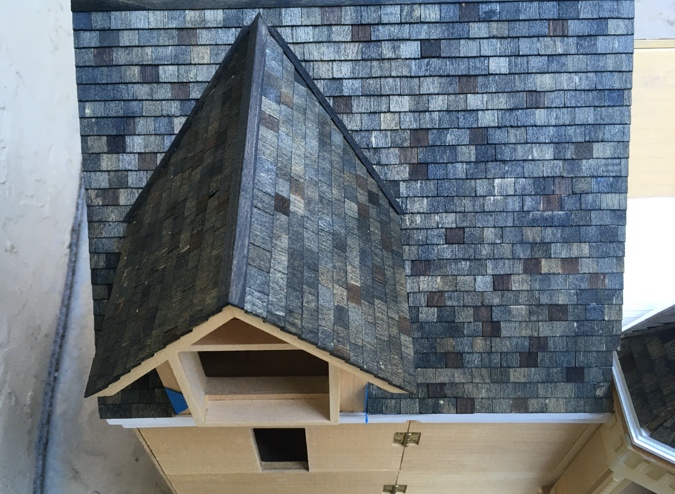 I have to add shingles to the left side of the gable, but I'll stain those before gluing them on. I'm not as neat with the glue as the person who started this house!