Here's where we left off last week: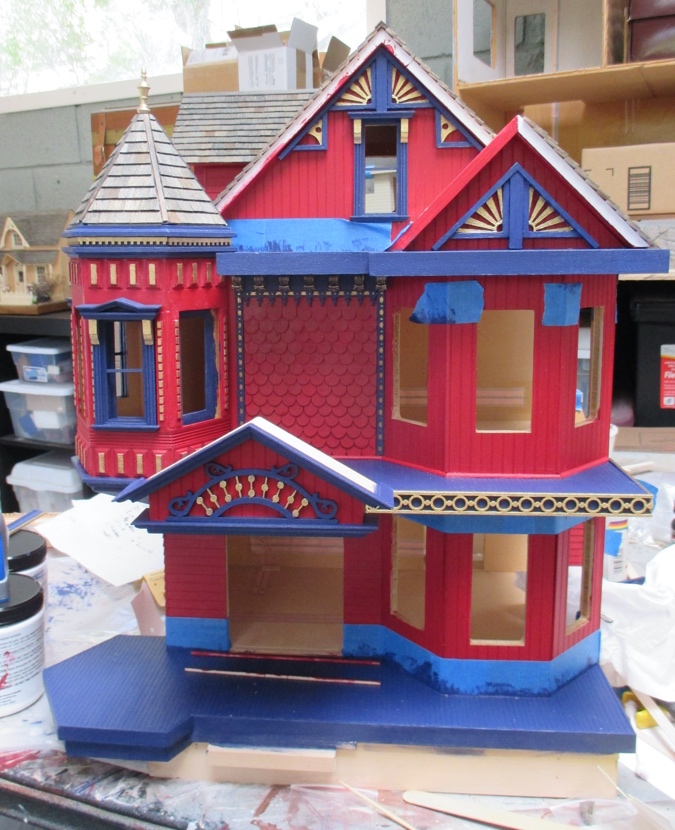 Two things were bugging me. One was that gold trim on the front edge of the porch roof. For some reason I had thought it would be MUCH easier to paint the edge of the porch blue, since the surfaces were also blue. But as soon as I saw that gold trim up there I knew the blue andmsl the gold had to be the other way around. The other was the gold corbels over the fishscale shingles, but I had decided to let those sit to see if they grew on me.
Ripping the gold trim off was easy. I painted over the edge with gold, which only took one coat.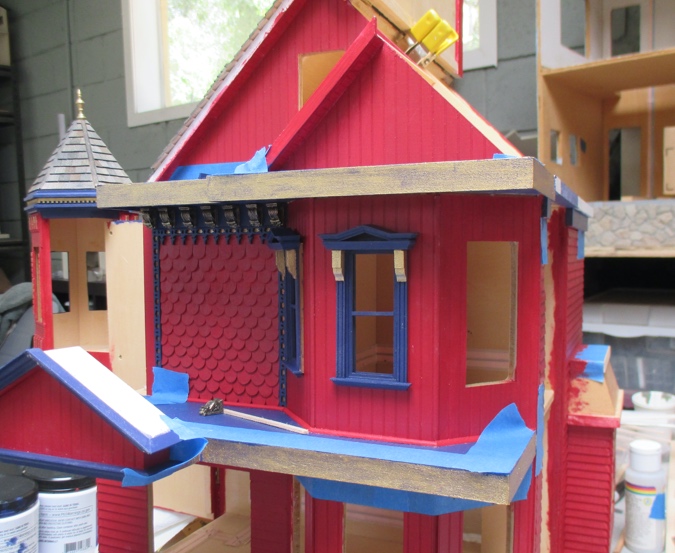 Painting over the gold trim was a little more difficult. It has a grainy texture and even with a few coats it seems more muted than other blue elements. But I think it looks much classier this way. After gluing it on, I went over the top and bottom edge to cover up the little bit of gold that was showing at the seam (which of course turned out to be way less work than painting these twice was).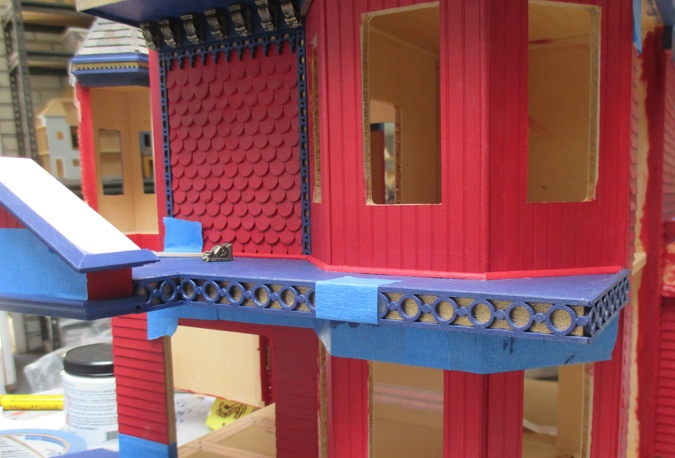 Next I masked off the quarter round at the bottom of the bay window and filled in the gaps to paint over them.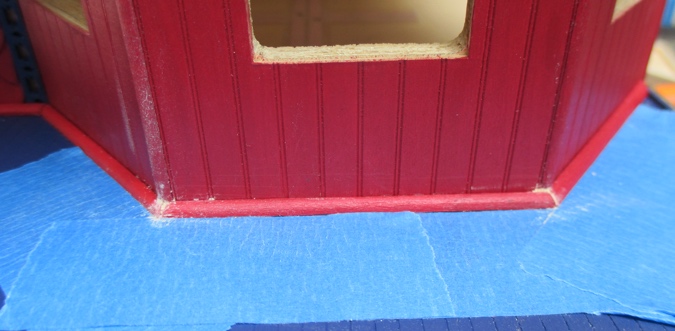 And somehow I hadn't noticed these huge gaps in the crown molding I glued over the entry peak.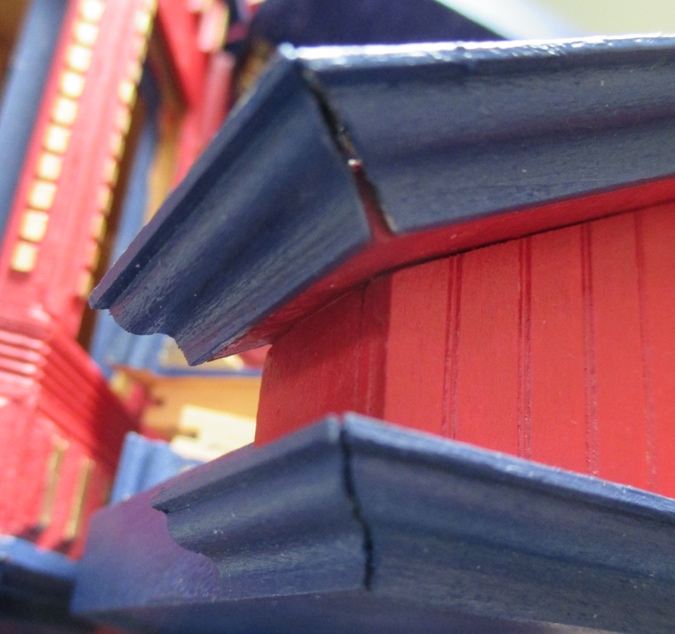 Wood filler to the rescue!