With the apex trim figured out, I turned my attention to the Turret House's turret. Here's how it looked the last time I took a picture.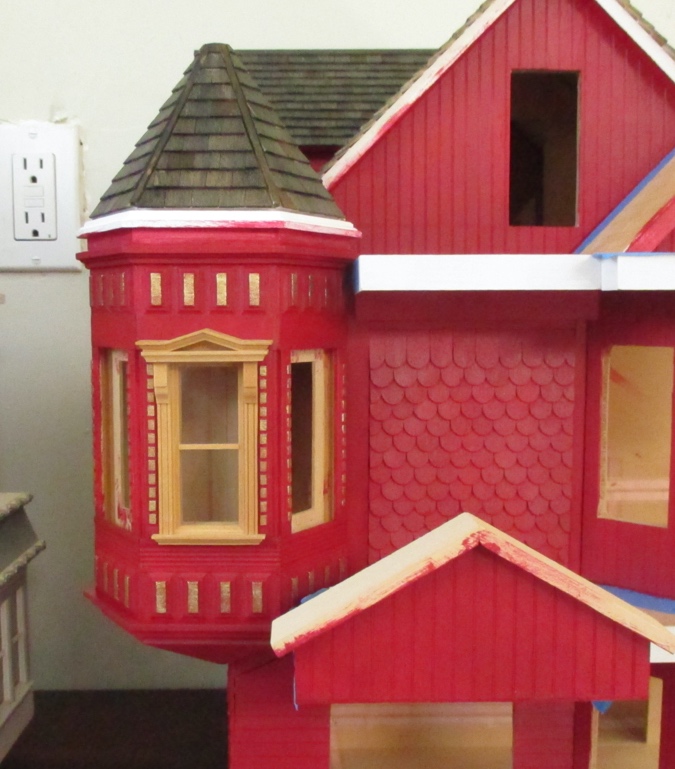 Since then I painted the top and bottom with the dark blue trim color. I also painted the wood inside the window holes, which is visible through the windows.
There's a bit of a gap where the turret's panels meet up.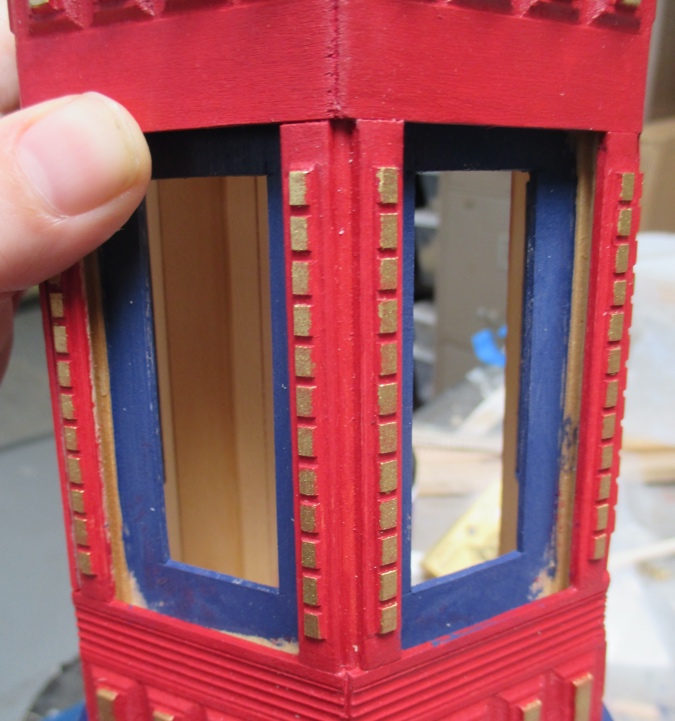 I cut pieces of quarter round to fit in these gaps and create more fluid corners.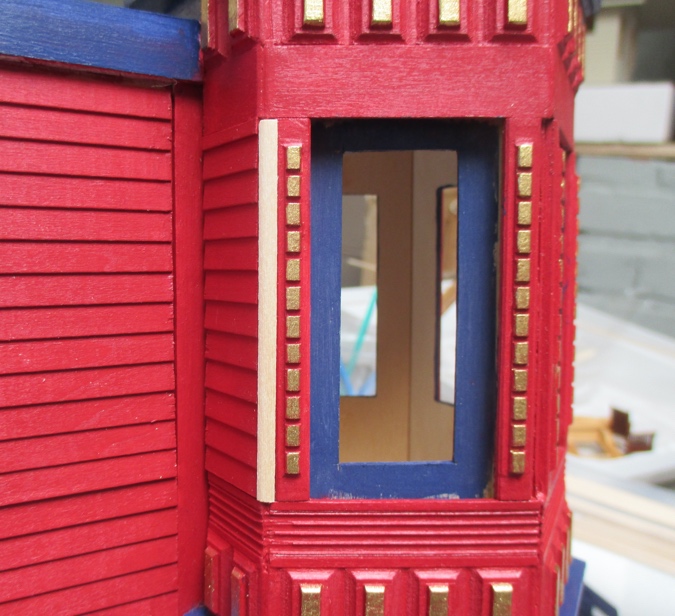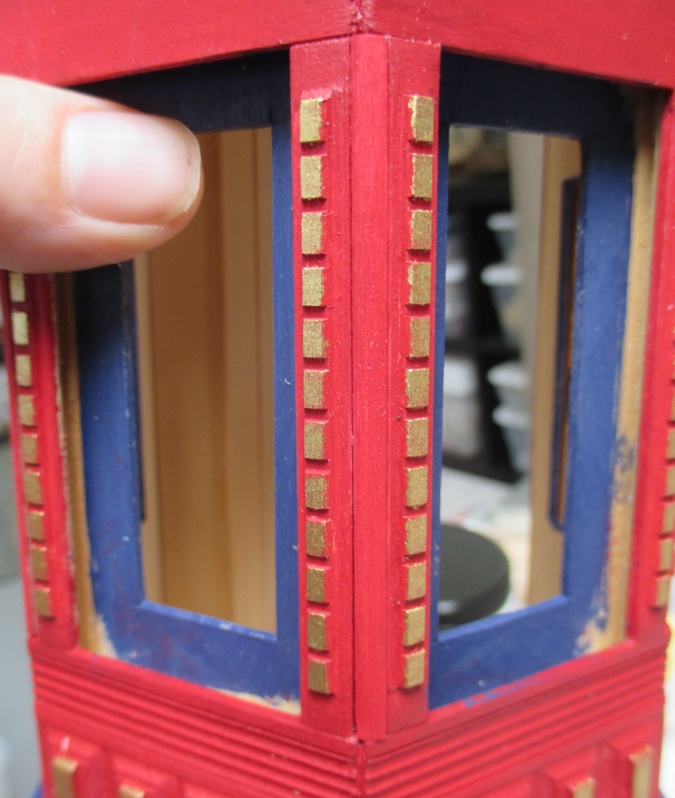 After gluing in the quarter round, I filled in the cracks around the edges with wood filler.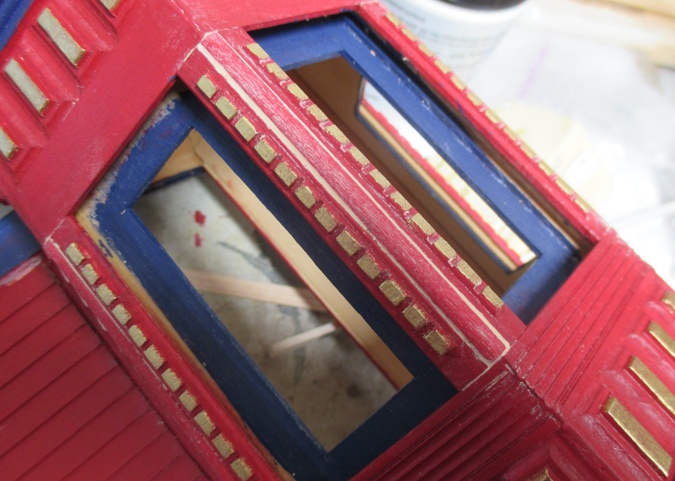 Then I painted over it. The corners look neater now.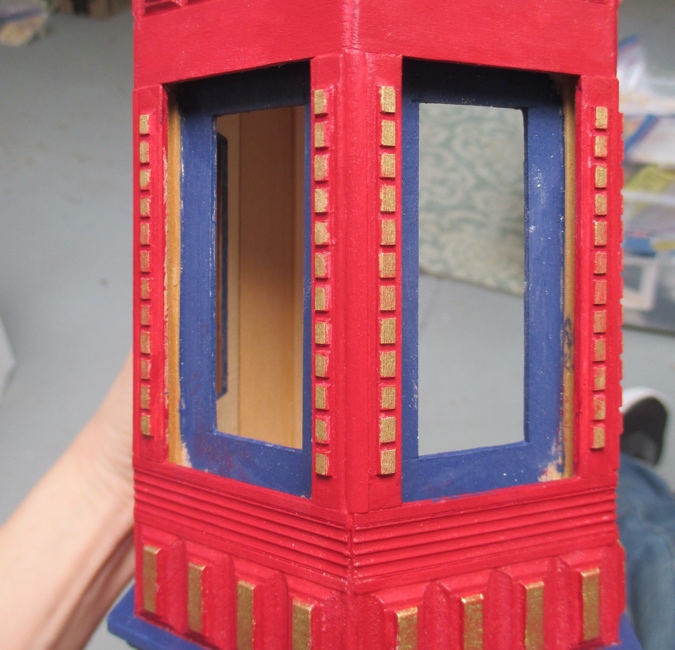 I painted the windows blue with gold corbels. Now I'm not sure if I should keep the ridges next to the windows gold, or if it's too much gold. Opinions welcome!