I first learned to use plastic needlepoint canvas as 1:24 scale lattice when my Gull Bay came with some. What a brilliant idea! It's cheap, too — I paid about two dollars for a 12″ x 18″ piece to make lattice for the Seaside Villa, and will have a ton left over.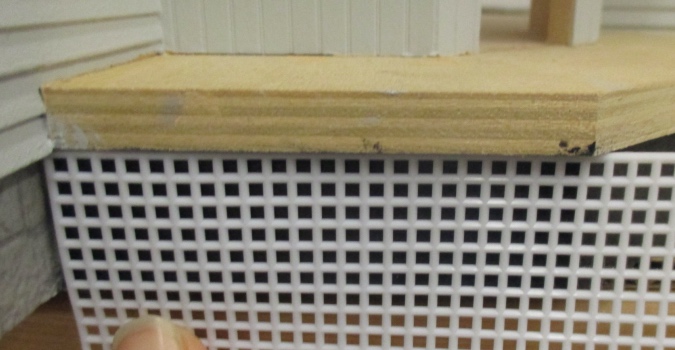 I painted the section of the foundation to be covered with lattice black, and then cut the canvas on a diagonal. Since the trim on this house is white, I don't even have to paint it.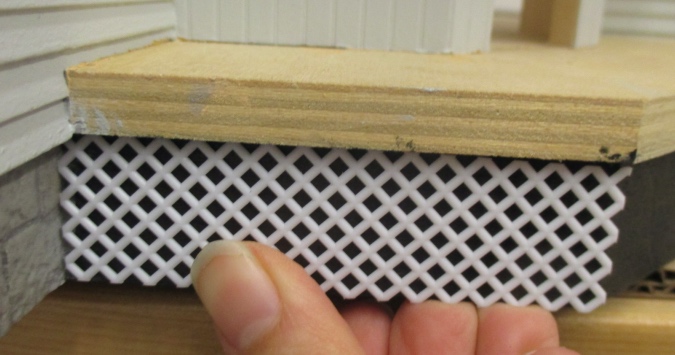 I made a frame for the lattice out of 1/4″ x 1/16″ strip wood, painted the same gray as the house. I did this with the house lying on its side and lined the edges of the strip wood up with the bottom of the foundation.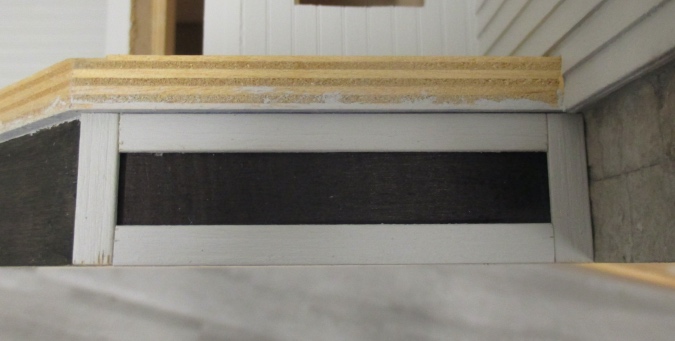 But when I set the house upright, I realized it's not quite square and the front part of the foundation is slightly lifted off the table.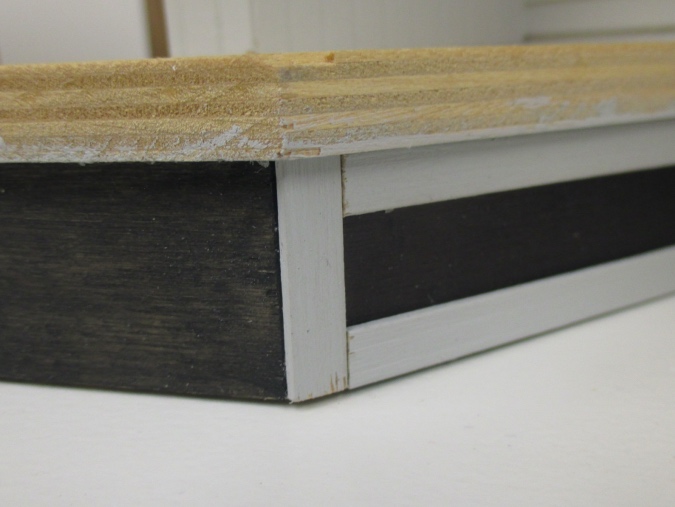 The glue hadn't dried yet, so I pulled off the side pieces and replaced them with pieces that were slightly longer. Then I added wood filler to the seams, did a final coat of paint, and cut the lattice to fit inside the hole.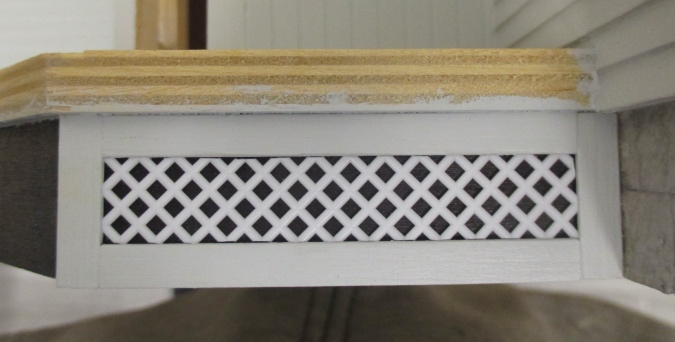 Next I added flooring to the porches. A local hobby shop closed down over the summer (sob) and I bought a bundle of very thin wood pieces in their going out of business sale. Most of the bundle are dark brown, but there were about 15 raw pieces that I pulled out.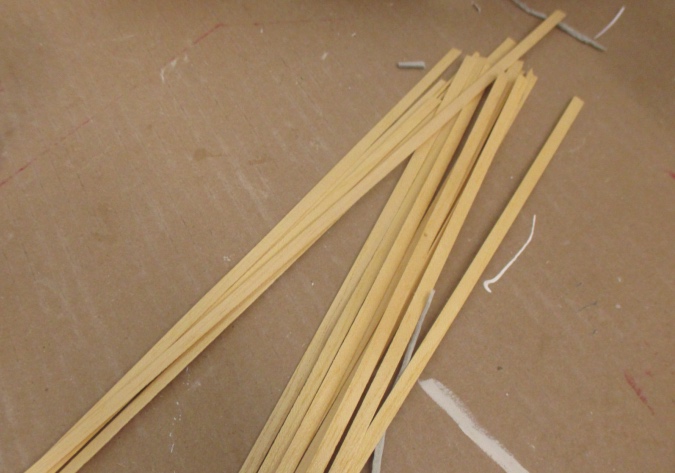 These are 3/16″ wide, perfect for 1:24 scale floorboards.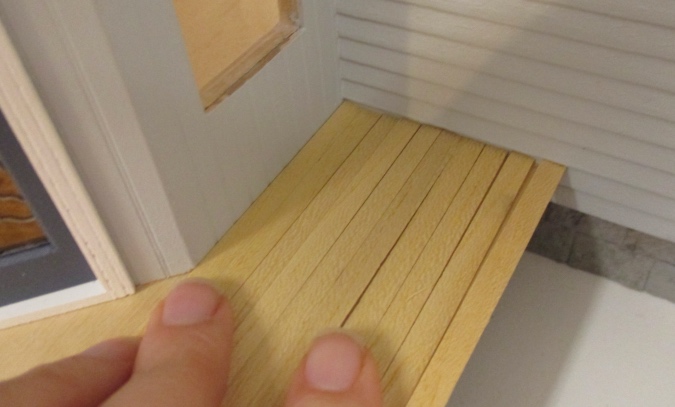 I dyed the end of one with Minwax Classic Gray as a test — it goes well with the gray paint.