People tell me they like my blog because I show when I make mistakes. This is going to be one of those posts, because today was one of those days when everything I tried to do went wrong.
The screen door on the screened-in porch is supposed to be glued in place, but I thought, why not hinge it? (Because hinges always go wrong, that's why…) You might have noticed in my last post that the door is quite a bit narrower than the frame.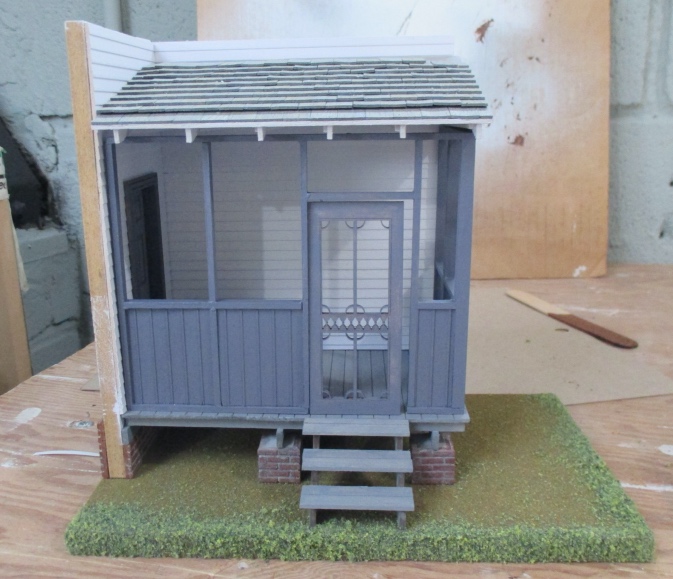 The kit came with two pieces of 1/16″ thick wood that are supposed to be glued to either side of the door, to make it wide enough to fit in the hole. I decided to hinge the door to one of these pieces, with the plan of gluing the pieces to the frame rather than to the door. I used these teeny tiny hinges left over from making the Rowhouse's attic stairs.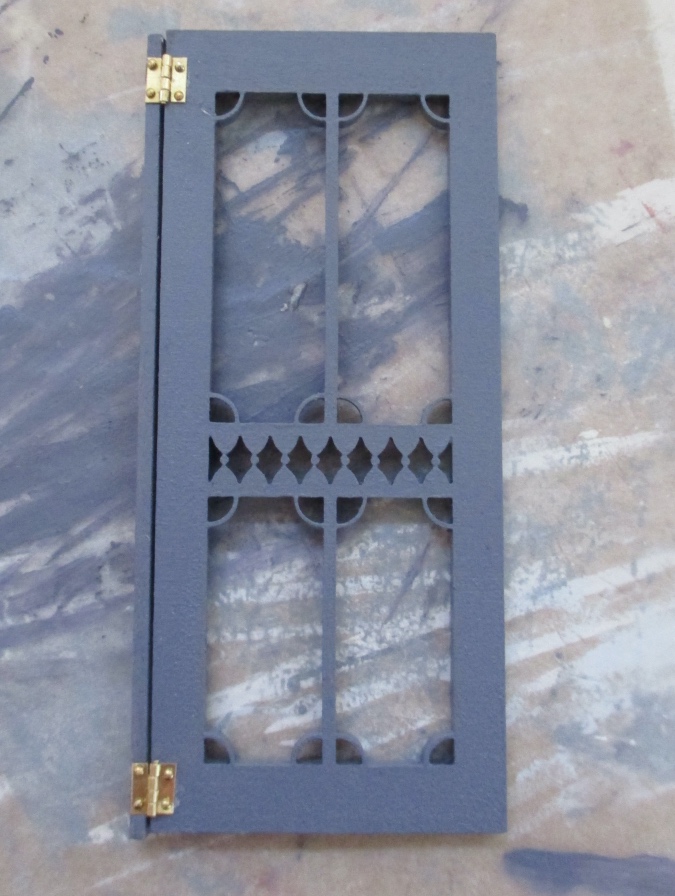 Hinges are always tough to do, but I managed to get these in without too much trouble. But when I looked at it in place, I didn't like the look of the hinges. They look fake.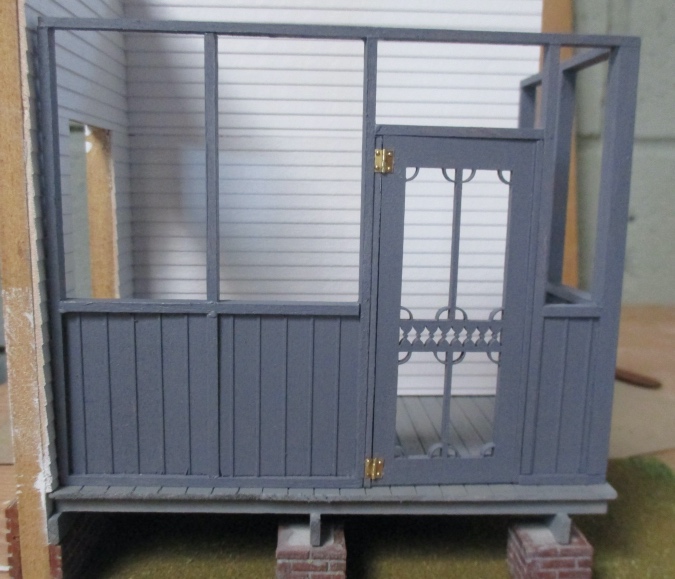 It also seemed weird for the screen door to swing out over the stairs.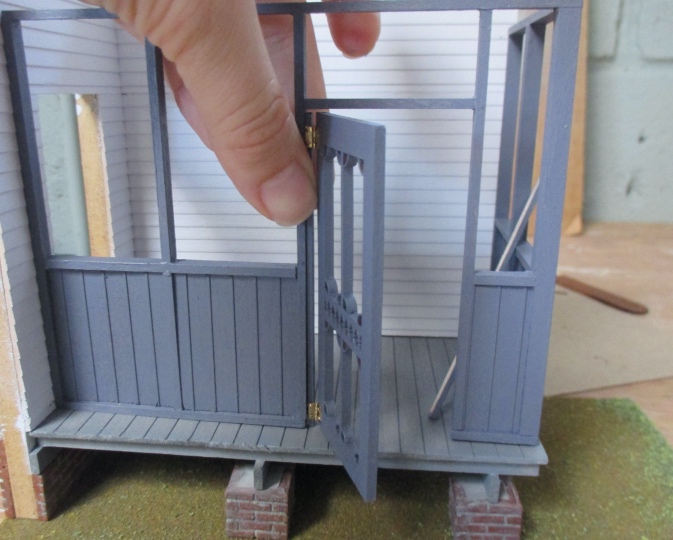 Then I noticed I'd accidentally put the hinges on the *back* of the door. The front of the door has more detail.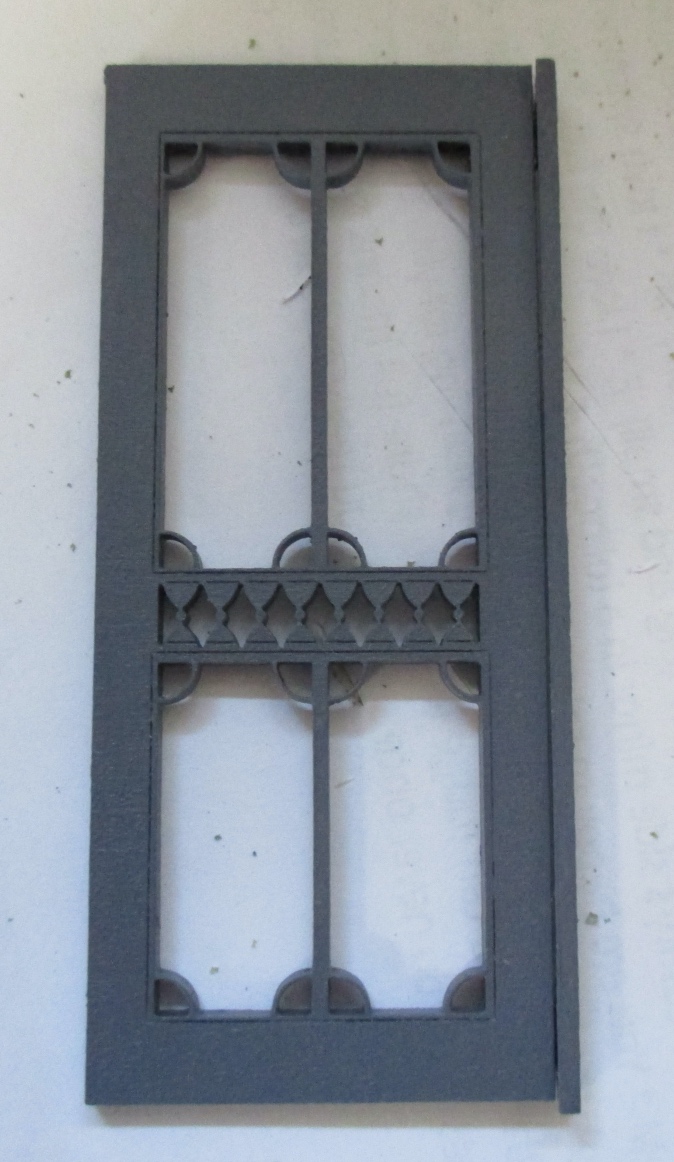 Problem solved!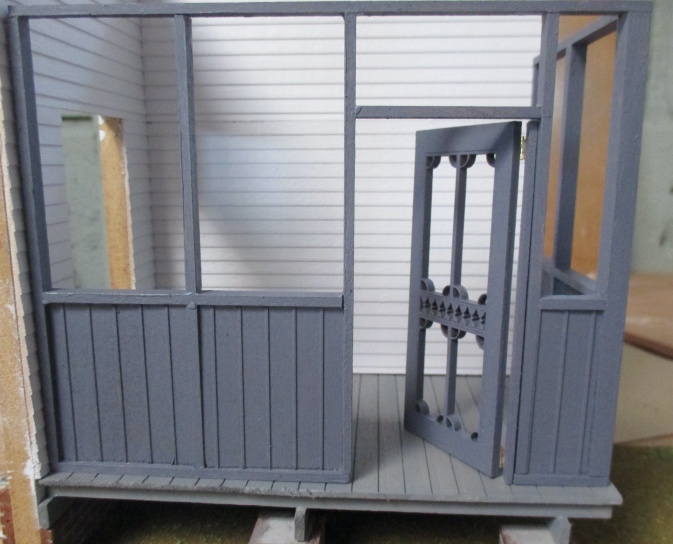 I added one more hinge for good measure.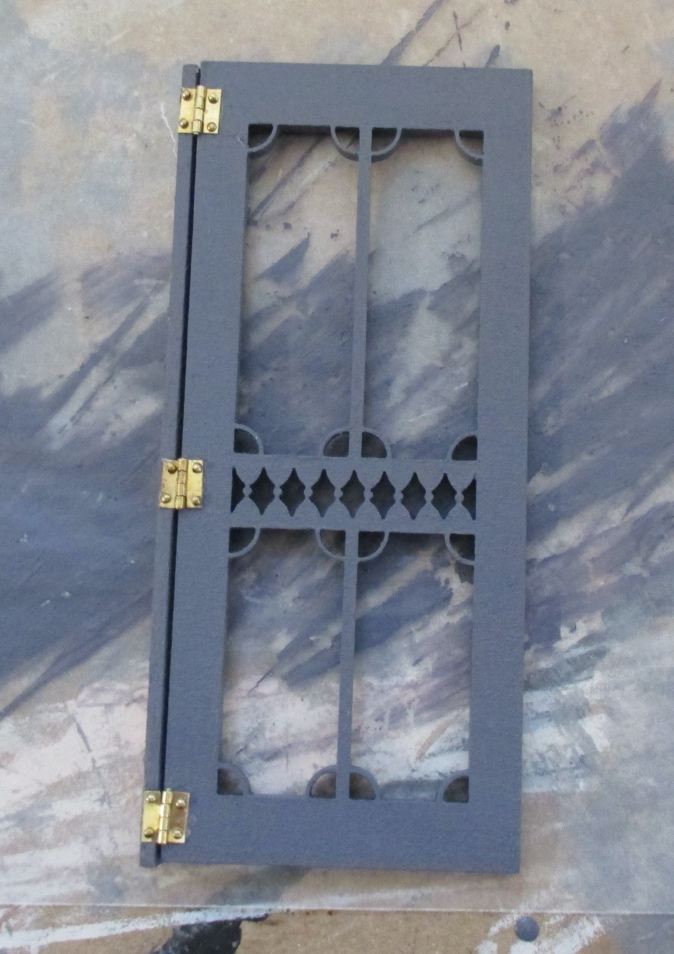 Then I glued the screen material to the back of the door. The porch comes with trim to cover up the edges of the screening, but the door doesn't. Having it swing in will make this messy back less visible.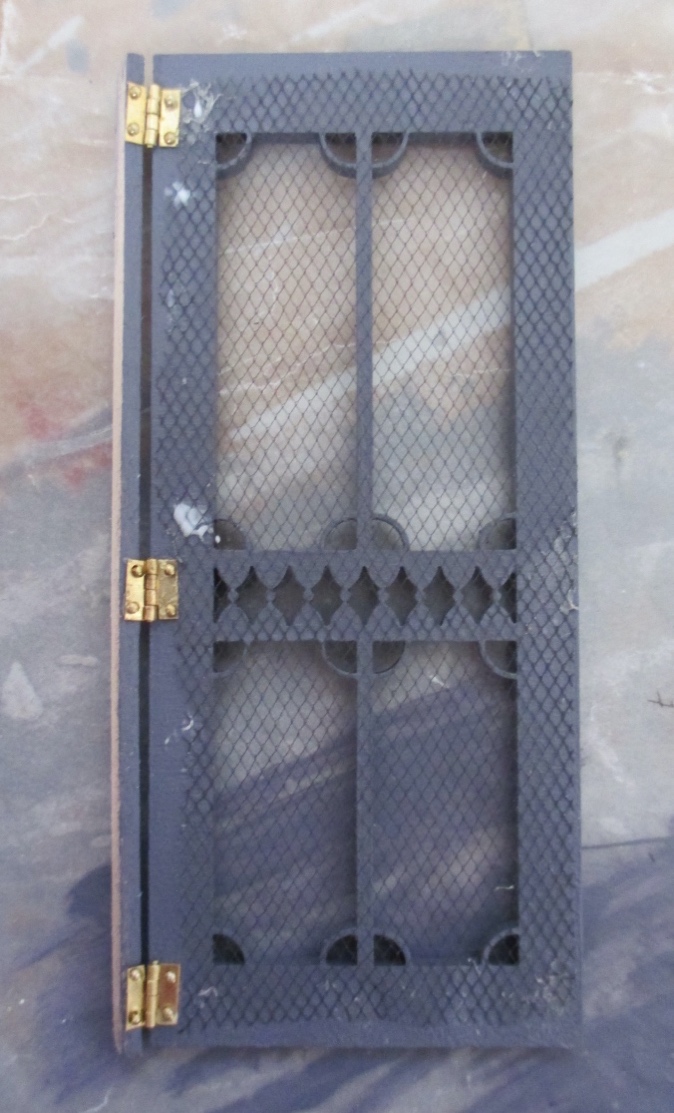 Here's how it looks from the front.