Moving right along on the Craftsman bungalow, the triangular front of the porch roof doesn't fit snugly under the roof pieces. I could resolve this by adjusting the left side of the roof (which isn't glued in yet) to meet the angle of the triangle, but then the roof pieces wouldn't meet up at the peak and the triangle would not be level across the front of the house.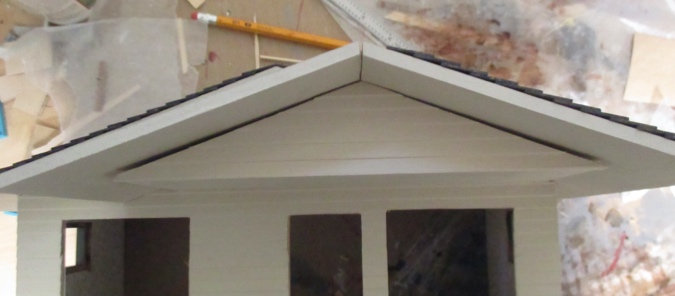 Using the lines of the siding as a reference point, I positioned the triangular piece so its flat bottom is level.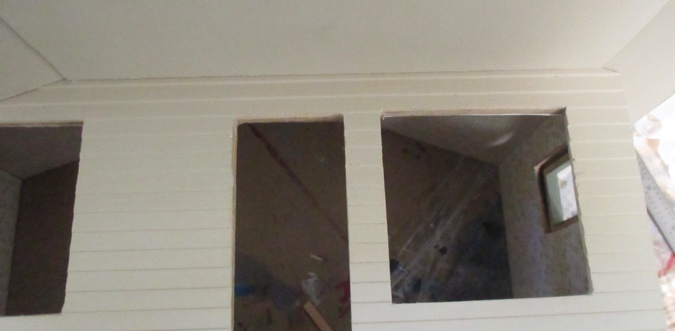 Then I adjusted the left side of the roof to be snug against the triangle. This leaves a gap on the right side.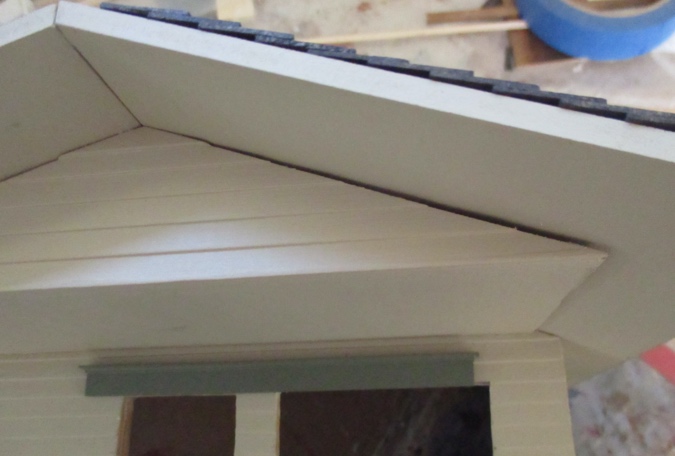 I glued the pieces in place this way, with the left side of the triangle glued to the roof, and the back edge glued to the front of the house. I didn't bother using glue on the right side since it isn't actually touching the roof.
Then I created a new bottom piece. The porch roof happens to be 3″ deep, and I had a piece of 3″ x 1/16″ basswood that I cut to fit underneath it.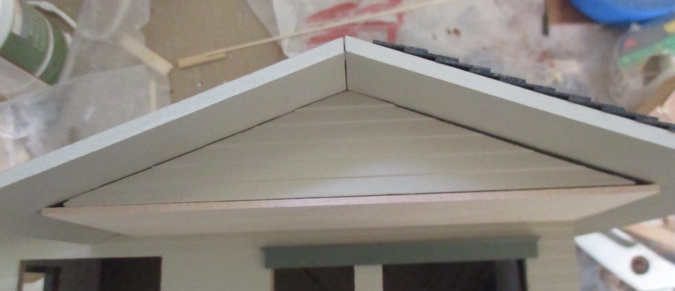 Next I created a paper template for the front piece of the triangle.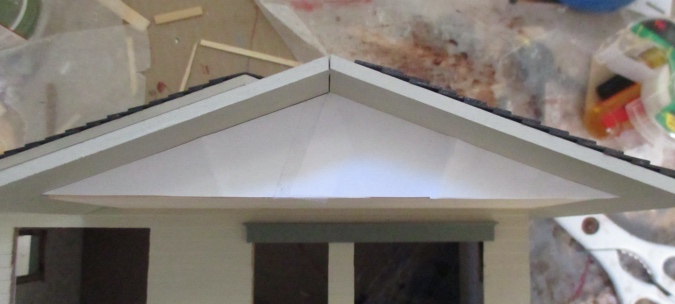 And I cut a new piece of siding to go over it. No more unsightly gap!