Big news! After a year and a half on preorder, my Sam & Max figures from Boss Fight Studio are finally here! But that's not even the biggest news…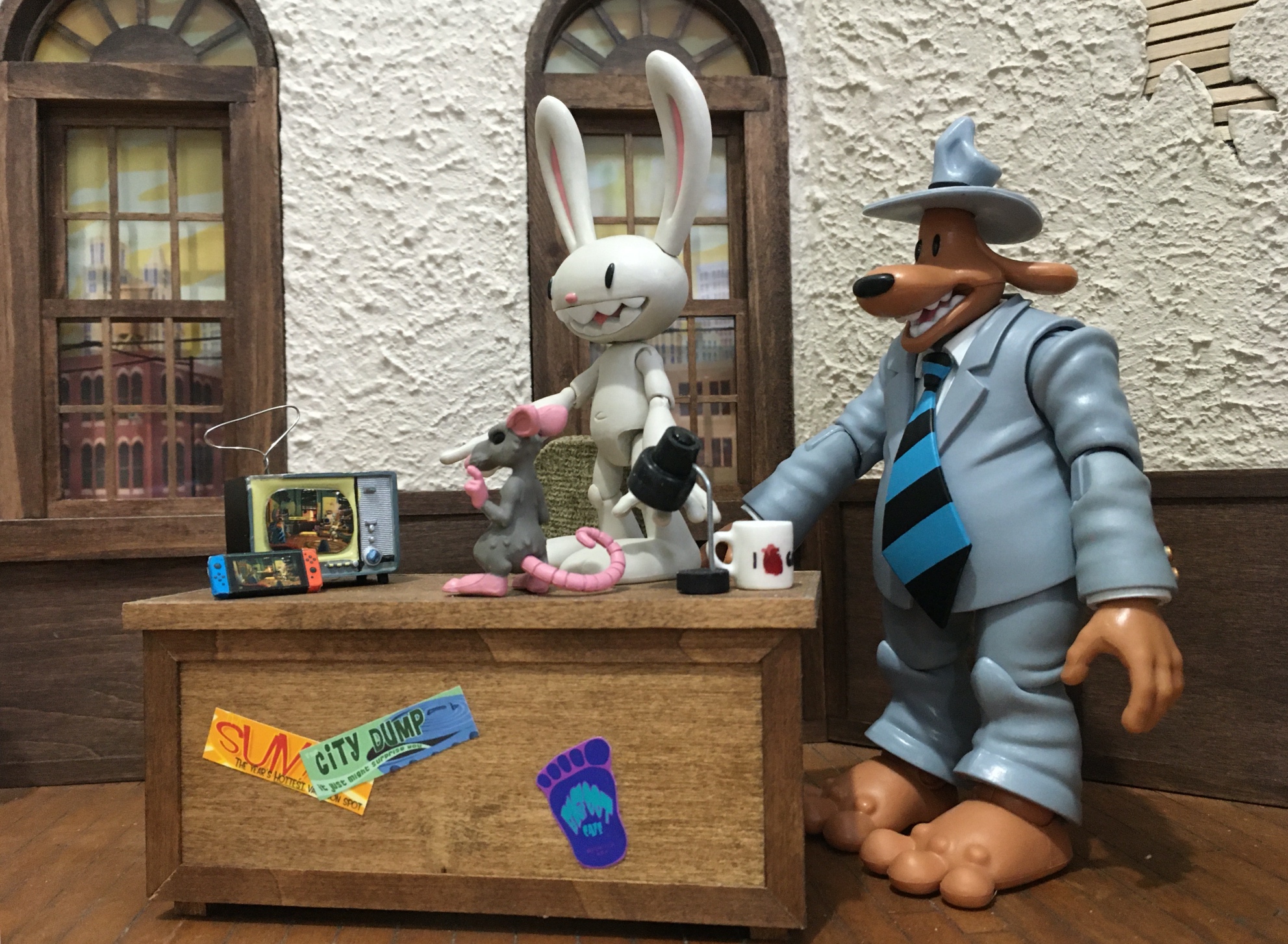 Sam & Max Save the World — the game my roombox is based on — is being rereleased on PC and Nintendo Switch!
Sam & Max Save the World Remastered will be out on December 2, and I'm handling PR for the launch. The new version was created by a small team of people who worked on the original and acquired the rights after Telltale (the game's developer) shut down in 2018. Read all about it in this VICE Games article and feast your eyes on the trailer below.
If you're just here for the dollhouses and have no idea what I'm talking about, my first post about the Freelance Police roombox has a crash course on the history of this series and my connection to it.
The Freelance Police office looks more cartoony in the new version — closer to Steve Purcell's comics.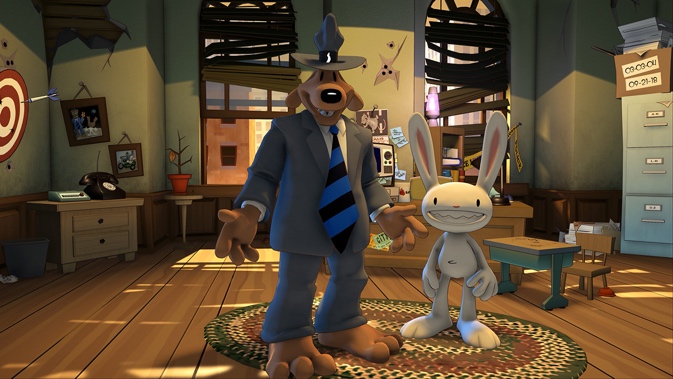 It now has lighting and shadows that the tech couldn't handle in the original, and the color of the walls is more green. (But I will not repaint my walls!)

Here's how my office looks so far: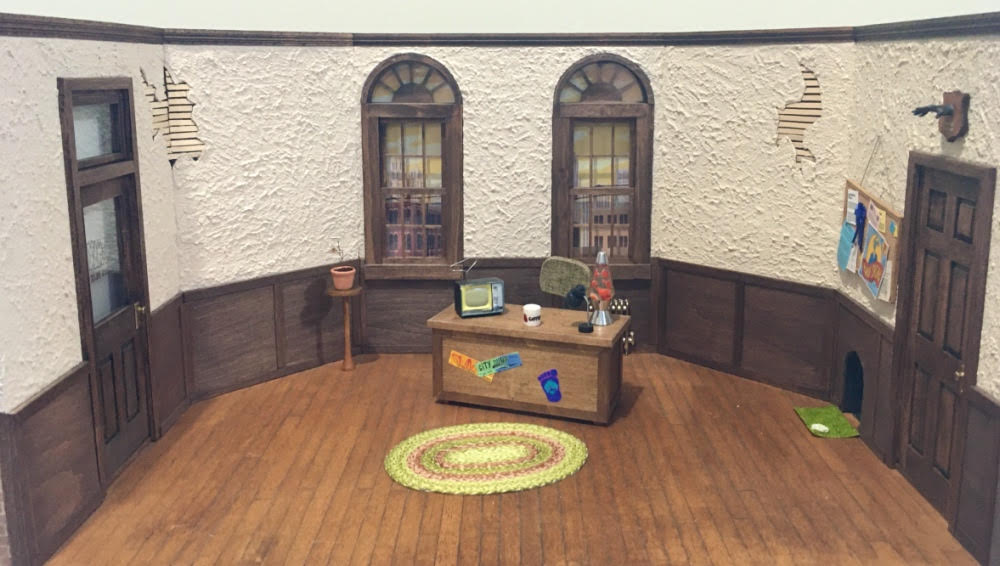 This weekend I made the file cabinet to the right of Sam's desk. I made this out of 1/16″ thick basswood, with 1/4″ square basswood as supports inside the cabinet. (The cabinet is hollow with fake drawers.)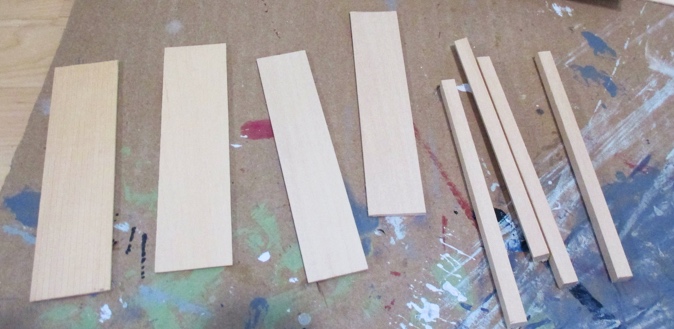 I wanted to make the drawers square like they are in the game, but in order to have three square drawers I would have had to make the file cabinet shorter, and then it would have seemed too short next to Sam.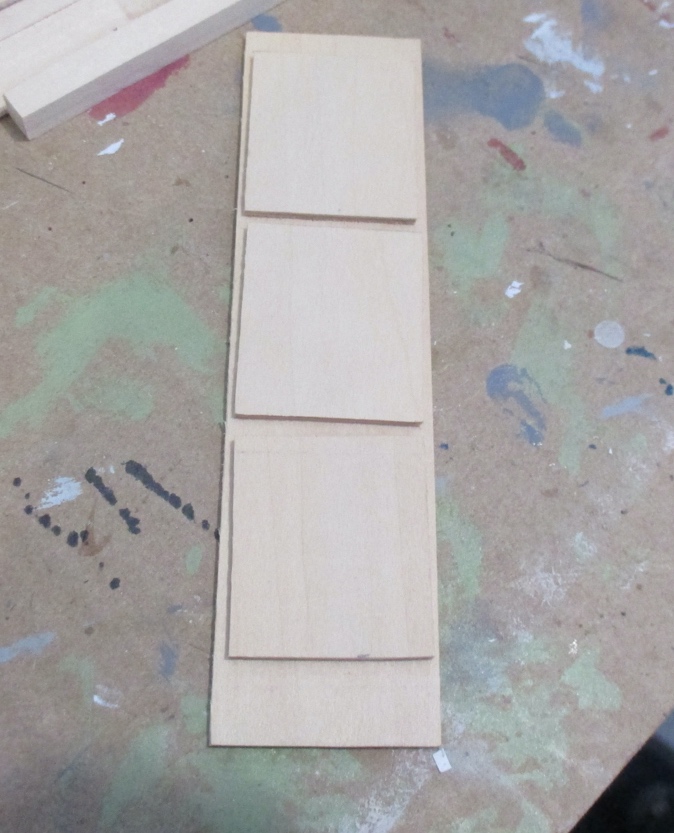 I assembled the cabinet by gluing the front and side pieces to 1/4″ square supports.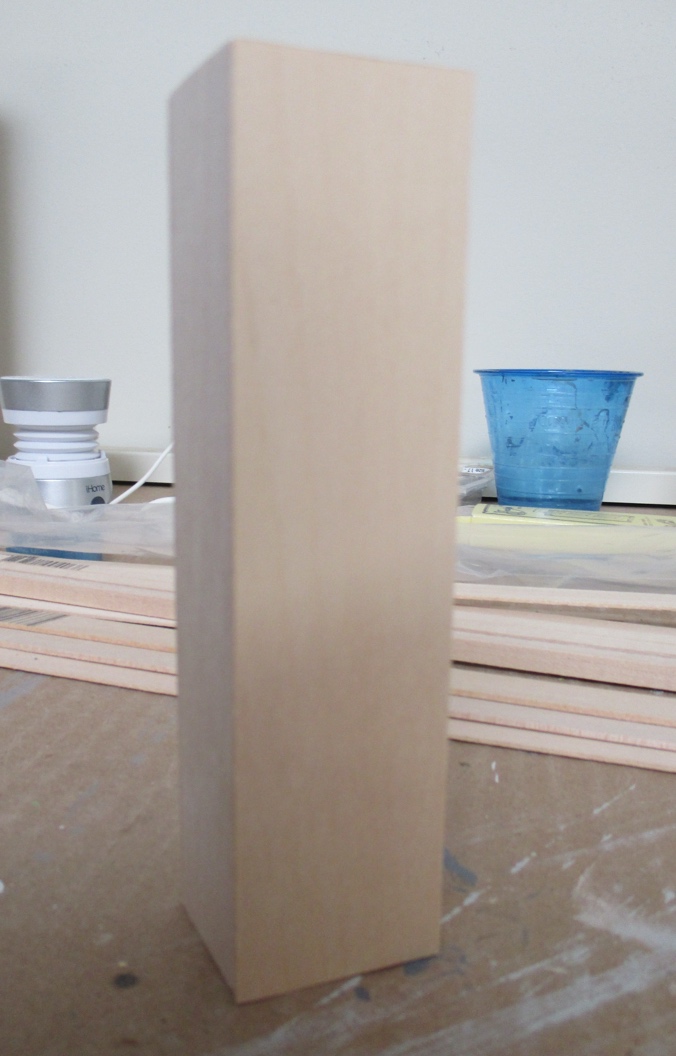 The support pieces are slightly shorter than the cabinet pieces. I lined them up at the bottom, leaving an approximately 1/16″ gap at the top.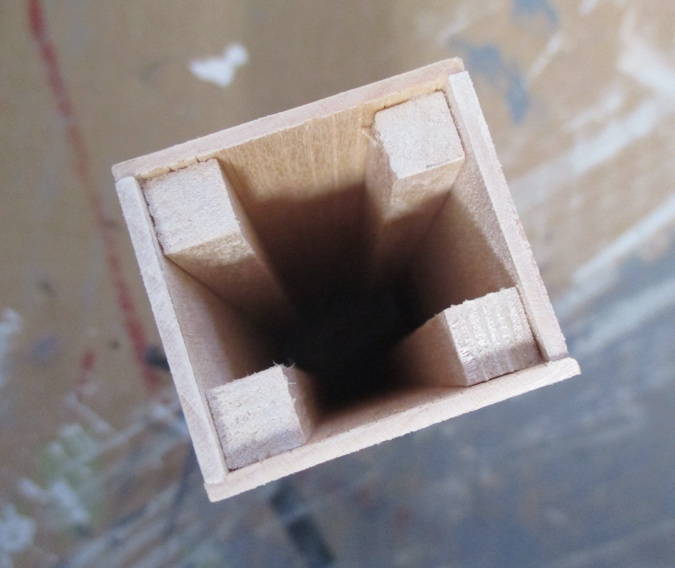 The top piece sits on those support pieces.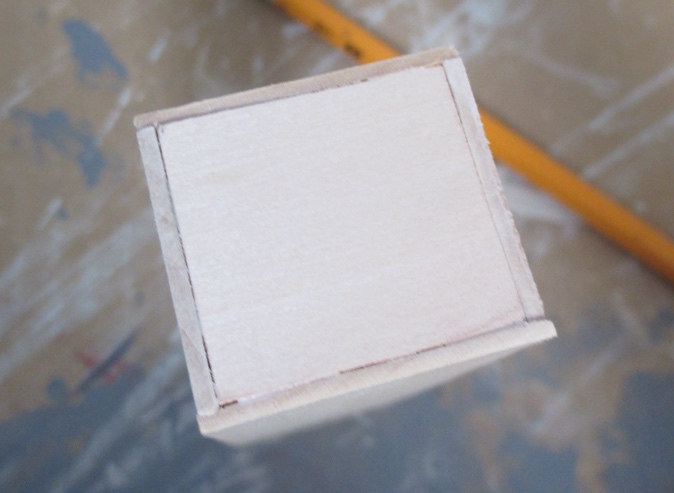 My front, back, and sides weren't all exactly the same length. I lined them up at the bottom, so the top was uneven. After gluing in the top piece, I cleaned up the top on the disc sander. Then I hand sanded the whole cabinet with fine grit sandpaper to make it nice and smooth.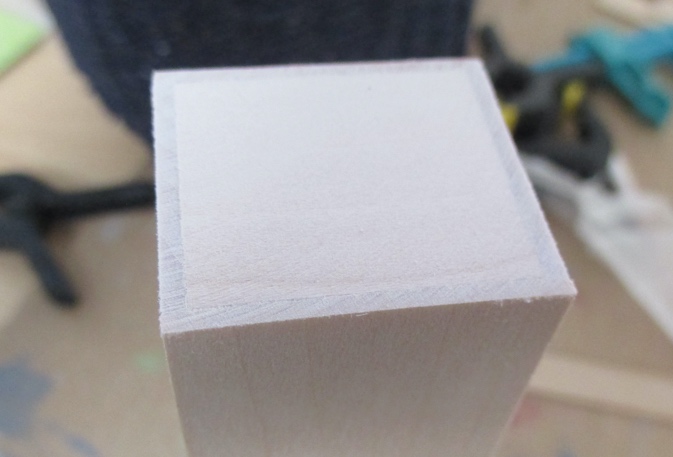 Here's how it looks next to Sam. Seems a little short, but as I mentioned above I was limited by the height of the drawer fronts.