Last week Geoff and I took a trip to Arizona. We spent a couple days in Sedona and also visited the Grand Canyon — which is, as you can see below, very big.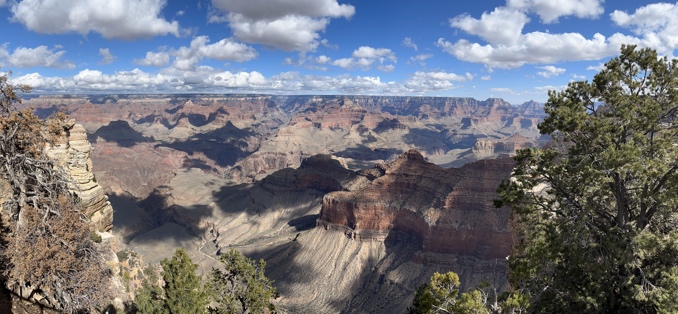 On our way back to the airport, I sweet-talked him into taking me to Auntie Em's Miniatures in Glendale. We got there at 2:15 and needed to leave at 3:30. Plenty of time, right?
I could have spent ALL DAY in this store.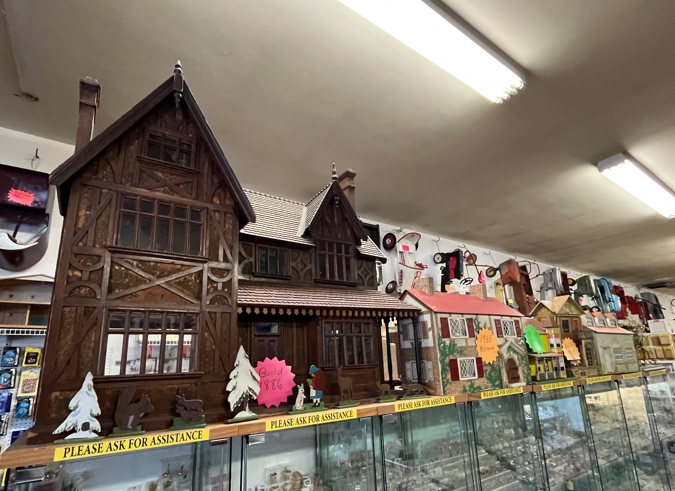 Walking around looking at the houses on display, I noticed a few half scale.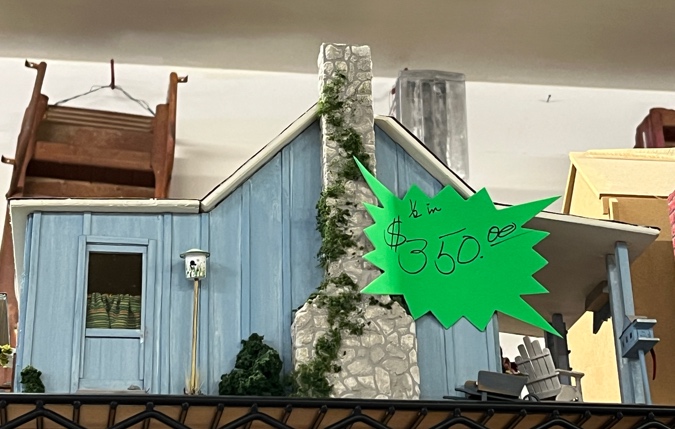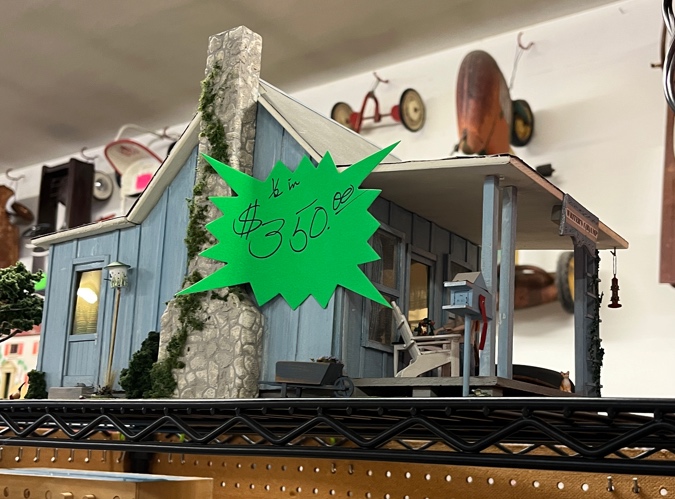 This one is a Bauder-Pine shotgun house. There were plans for this house in the May 1995 Nutshell News. This one was built in a class.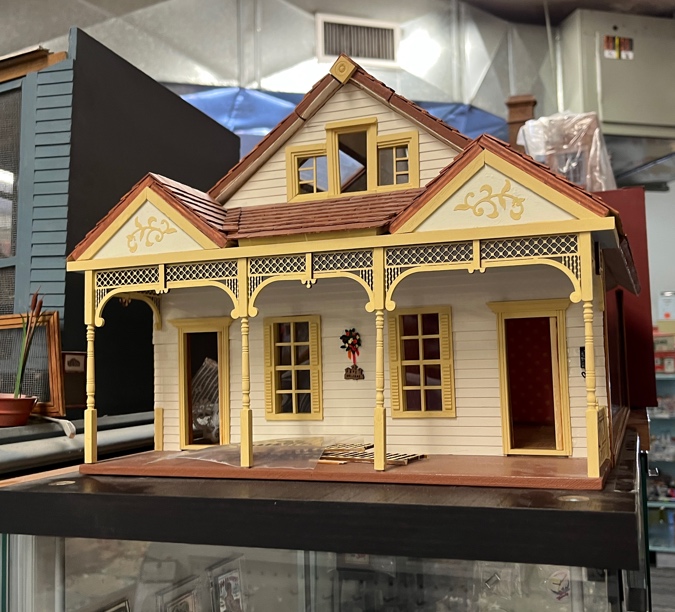 If I hadn't been about to get on an airplane, it would have come home with me.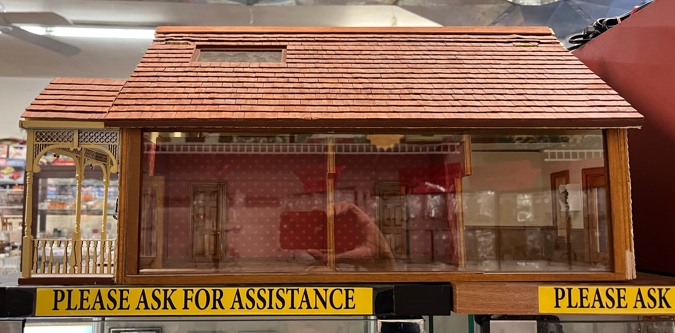 And a couple of half scale shells. I don't recognize either of these.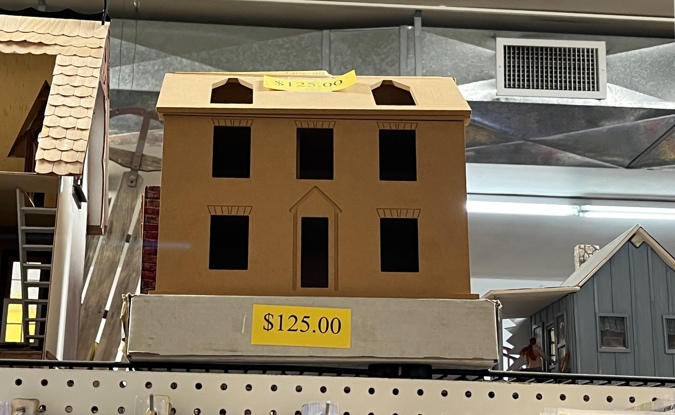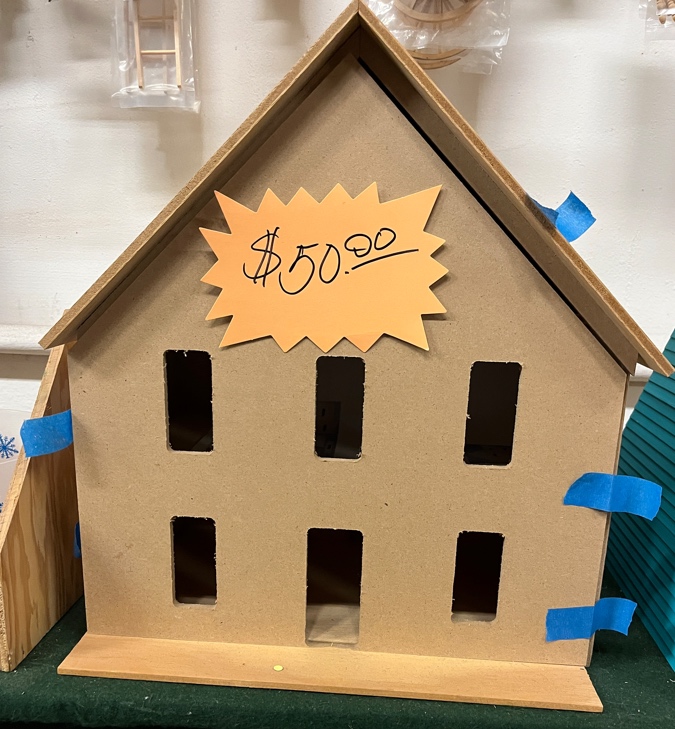 It was now 2:30 and I was worried about running out of time so I asked if they had a half scale section. The owner led me to this case. The top two shelves and left half of the bottom shelf were all half scale.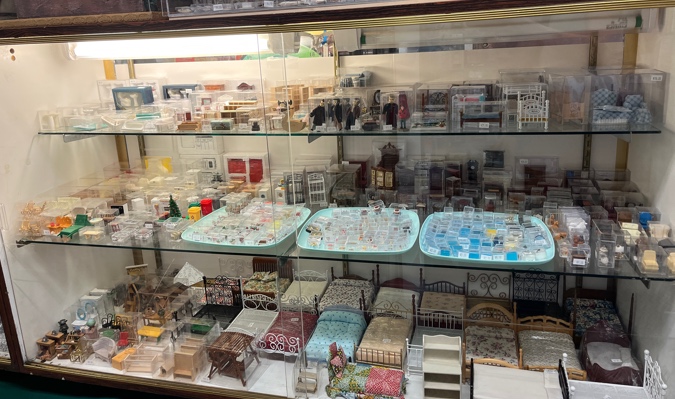 There was a good variety ranging from Bespaq to handmade stuff. A lot of kitchen accessories and food, some resin pieces, several of the raw wood Shenandoah Shaker furniture pieces.
There was also a rack of half scale components and accessories.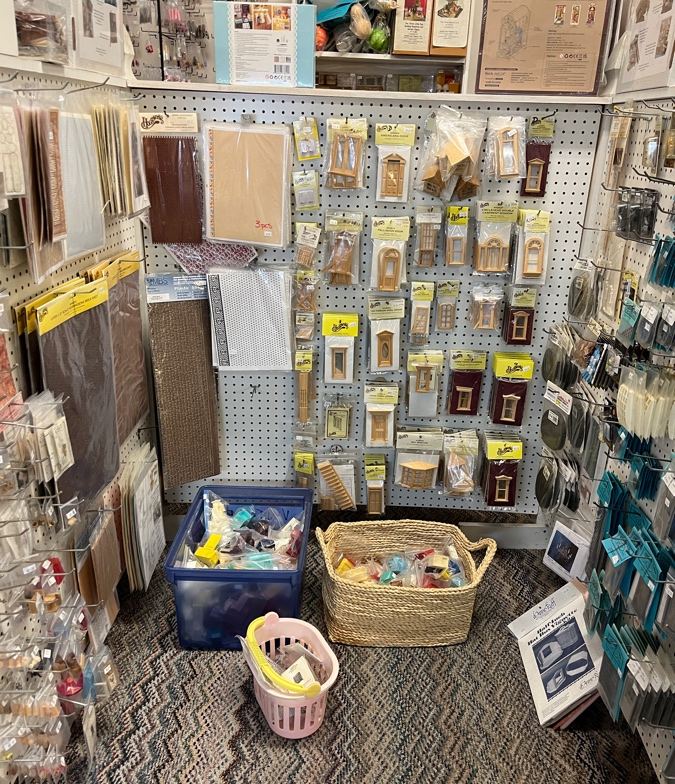 Most of the furniture was inside its own little plastic box, stuck down with putty, which was perfect for stuffing into my suitcase because I didn't have to worry about it getting crushed.
I'll show what I bought farther down in the post. But here's one piece I didn't buy.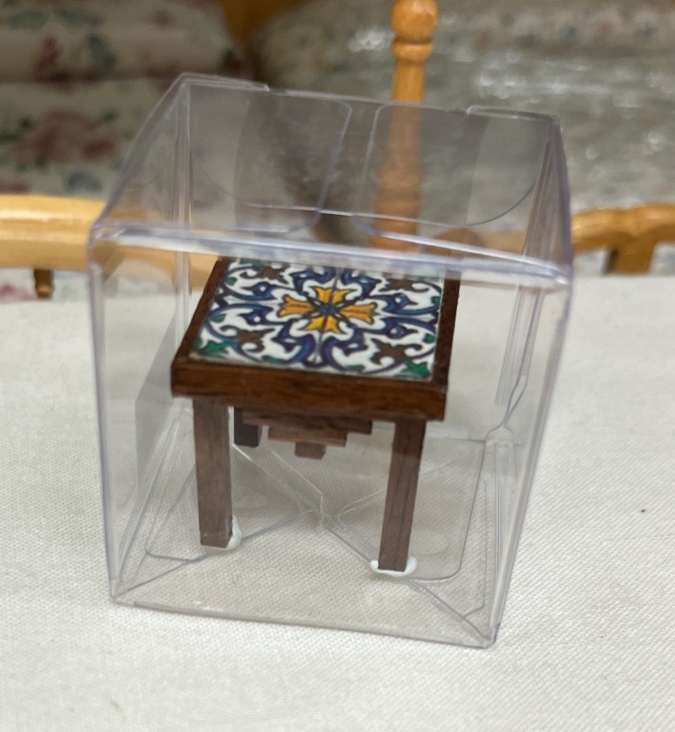 I liked this southwestern table, but it was $40 and seemed like it wouldn't be hard to make. I used that tile as the floor in my Orchid kitchen a million years ago and think I have some left.
These 1:12 porches also caught my eye.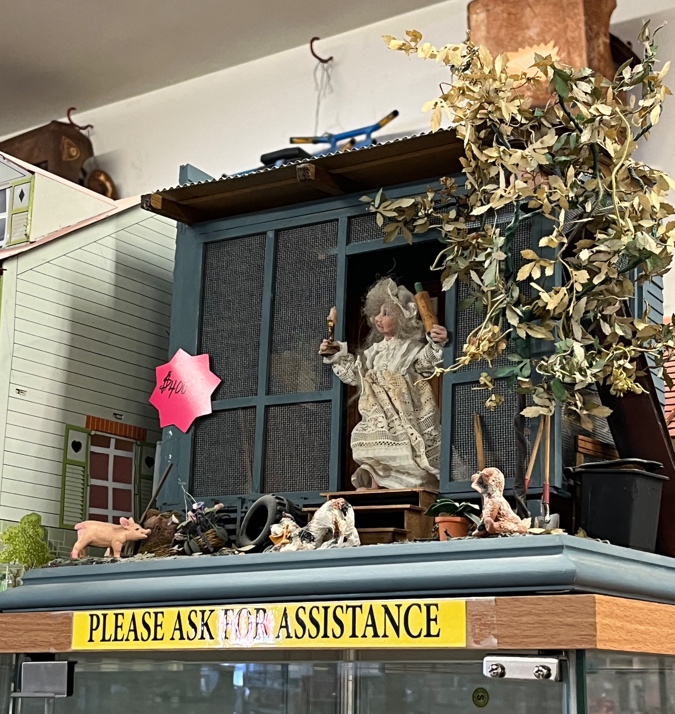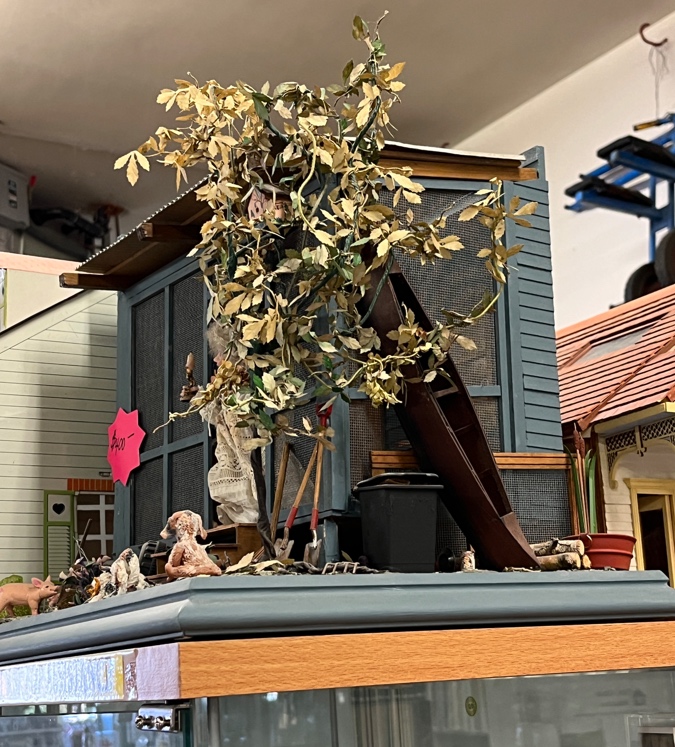 I have one of these (not finished yet) in half scale. I'm not really sure what to do with mine — which might have something to do with why it's unfinished — so I enjoyed seeing two different takes.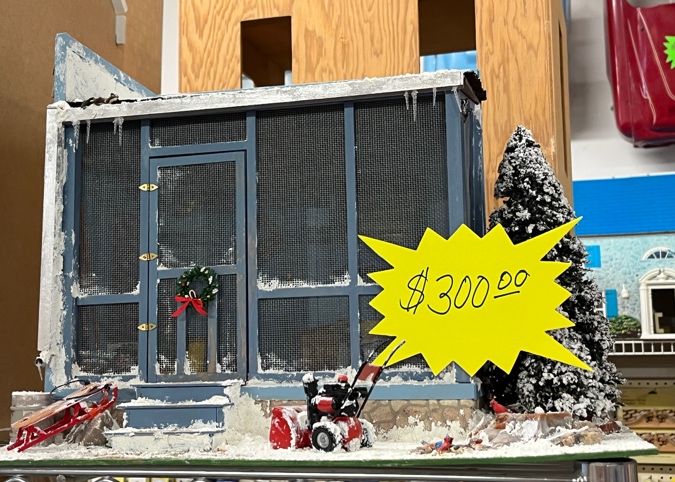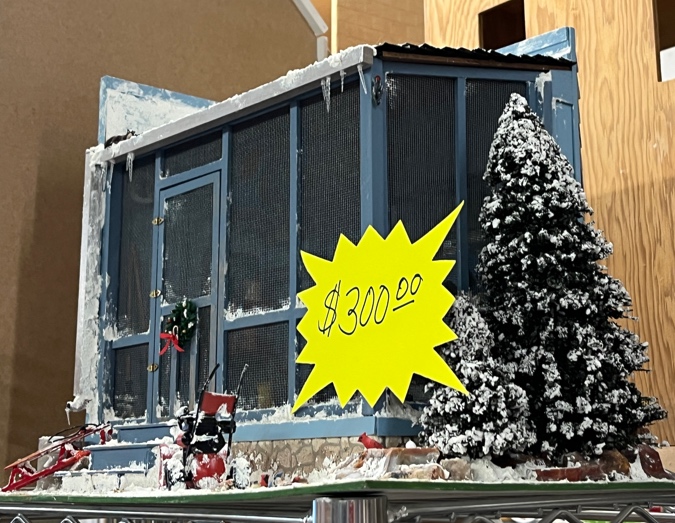 And one more shot of some of the vintage dollhouses on display. There was plenty of 1:12 stuff there too, and half of the store is devoted to vintage toys and pedal cars, but I just didn't have time to see it all. (It's not a huge store, but there's a lot crammed in!)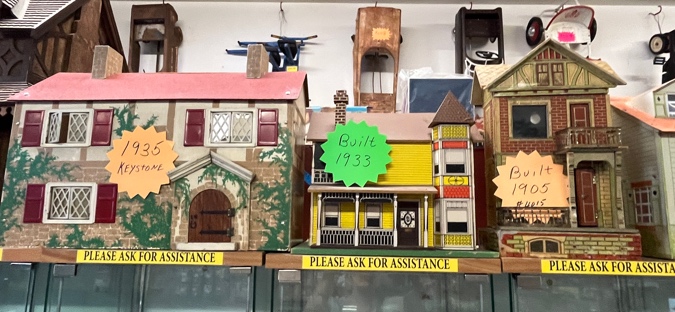 So here's what I bought. These William Clinger chairs were $35 and $40. I've always loved the William Clinger chairs but didn't want to pay the (usually much higher than this) prices on eBay. Well, now I have a couple!