This morning Rosy the Wonder Greyhuahua and I returned from our walk to find this at the bottom of the street.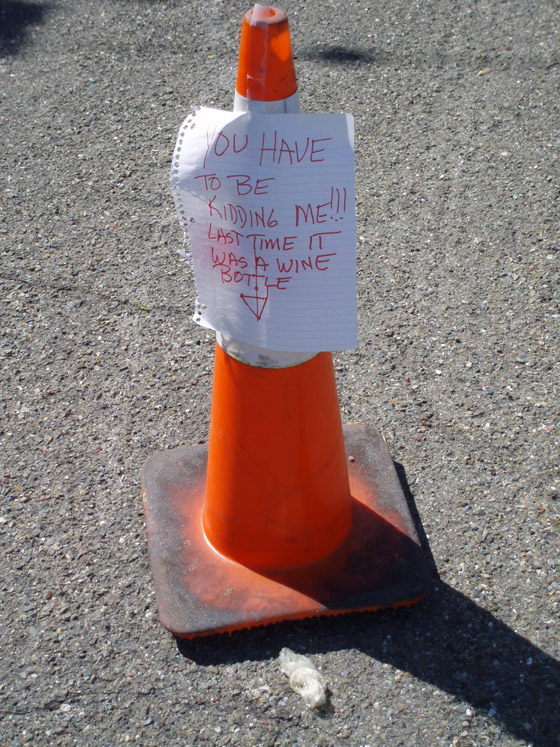 It took me a moment to realize that's an arrow at the bottom of the sign. And a moment more to realize that it's pointing at a used condom. (Or, at least, a condom that has been removed from its foil wrapping. I didn't check it out that closely.)
Now, we live in a nice neighborhood. It's generally quiet. Children play in the street. The biggest commotion we experience is when the ice cream truck loops around the cul-de-sac playing "Do Your Ears Hang Low?" So I have to wonder who was ticked off enough that—rather than throwing away the condom, or sweeping it into the gutter with their feet, or simply ignoring it—they were compelled to call attention to it with a bright orange traffic cone and a sign in big red letters.
Who is "me"? Who is "me" talking to? And how does the wine bottle tie in to all this? My writer self can't help but see the potential…