In between rounds of stucco and paint on the Artist's Cottage addition I finished the window and door trim. I almost didn't add any trim to these — I liked the simplicity of the stained frames sticking in through the stucco. But some of the holes weren't cut straight (for example, the top and right side of the window), so I needed some kind of trim to cover up cracks between the frames and the wall.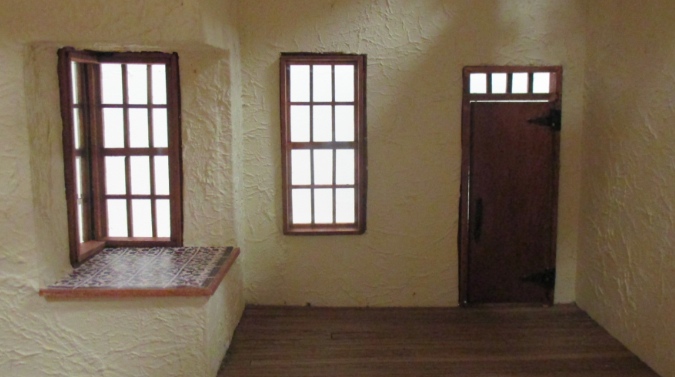 Usually when the Houseworks windows are deeper than the wall, I add shims to make the window frame flush with the wall and then cover the frame with trim. Instead of doing that, this time I added 1/8″ quarter round around the frames. This creates a simple, rounded trim that complements the Spanish Revival style.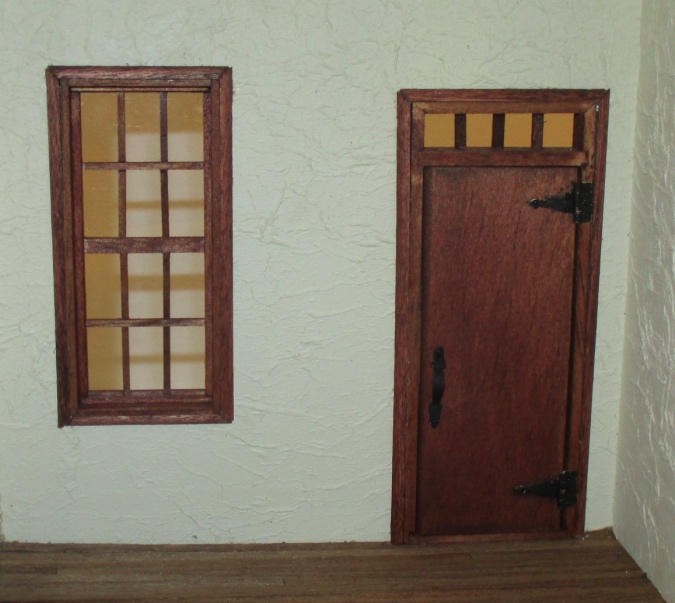 On the bump-out windows I didn't bother adding trim at the top and bottom and just added quarter round to the two sides.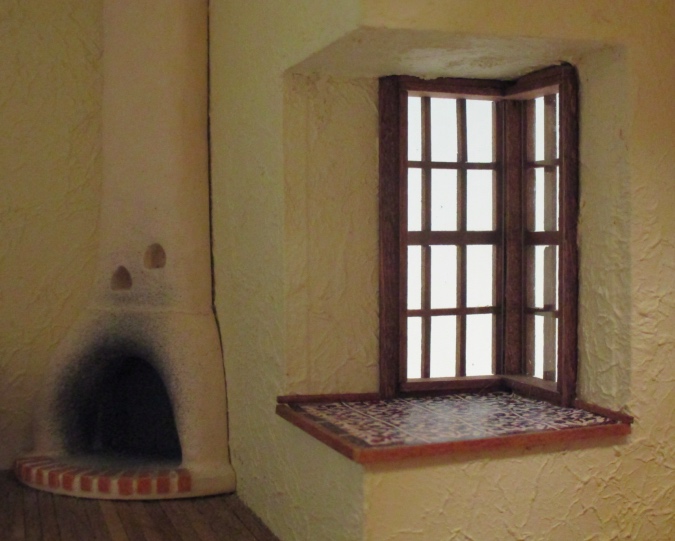 I also made a small change to the front of the bump-out… I ripped off the cove molding between them (which I'd never really liked, but had used in a hurry because I didn't have any quarter round at the time) and replaced it with quarter round. So now the edge is rounded instead of concave. It's a subtle difference, but it makes me happy.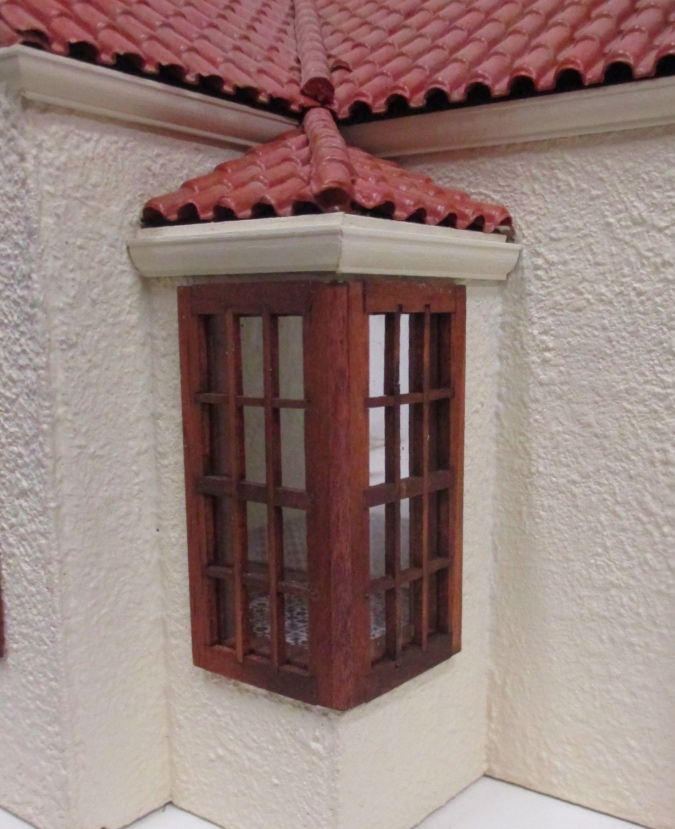 The door leading out to the addition didn't have any trim on it to start, so for that one I used strip wood to build a frame that looked like the others, then added the quarter round. I started by lining the inner edge with strip wood.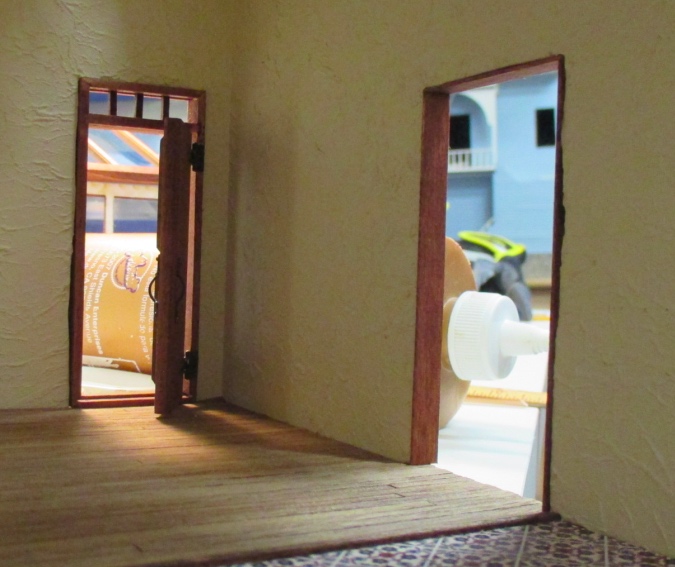 This wood is slightly wider than the thickness of the wall. I glued it in so it was flush on the inside and stuck out a tiny bit on the outside.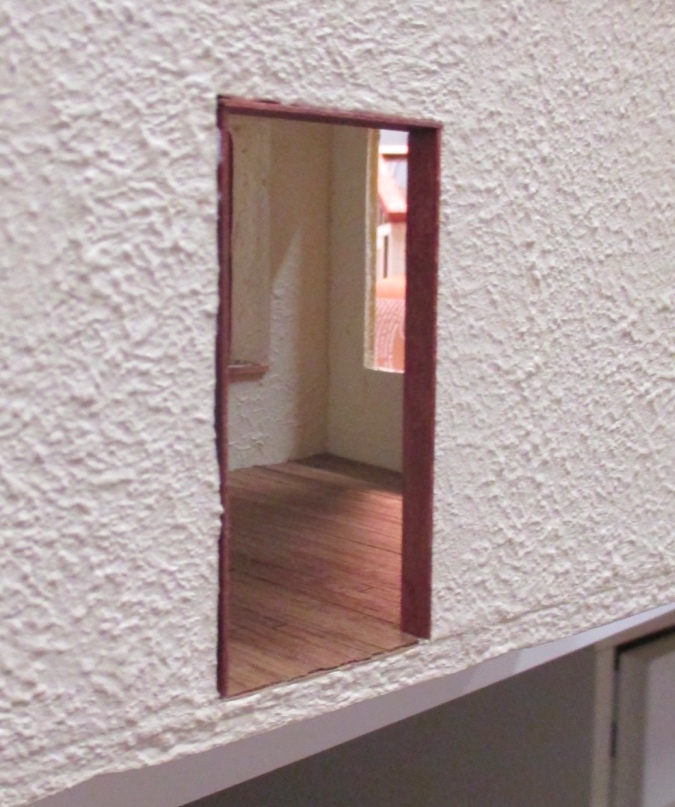 Next I added 1/8″ strip wood around the opening. (This is the same size as the frame on the Houseworks windows and doors.) Since the wood on the inner edge sticks out slightly, a little bevel is created where the two pieces meet.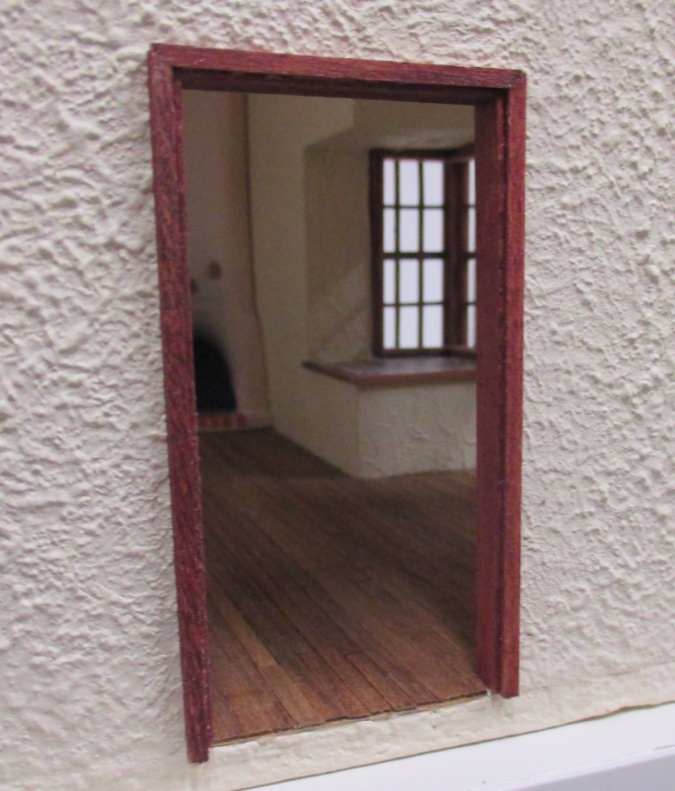 And finally I added the quarter round around the 1/8″ pieces.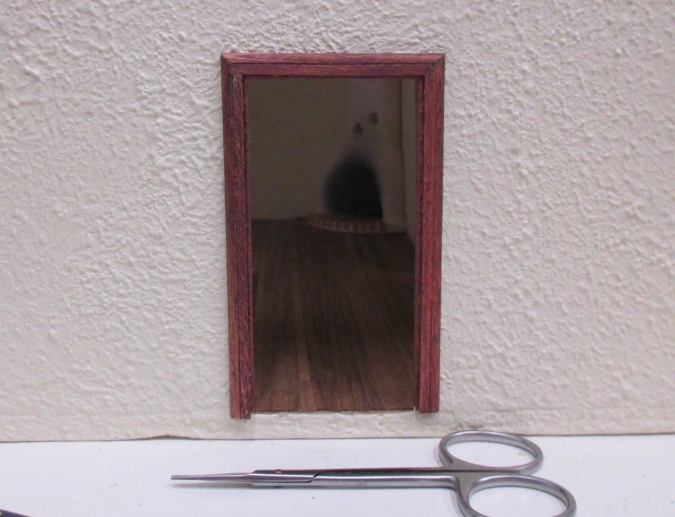 The trim doesn't go all the way to the ground to account for the addition. When the addition is in place, the trim touches the floor.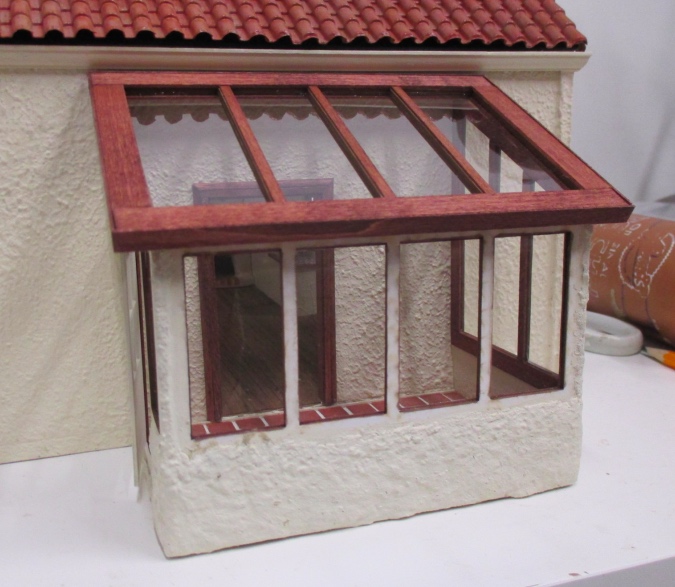 Here's how it looks on the inside.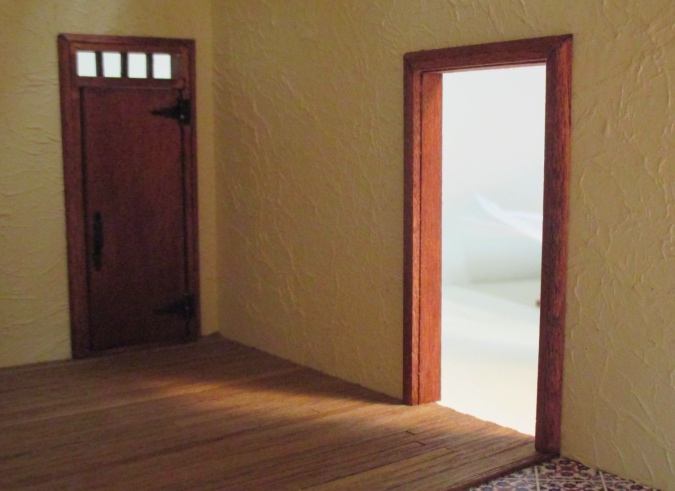 Of course, once the trim was done I had to put all the furniture back in, just to see!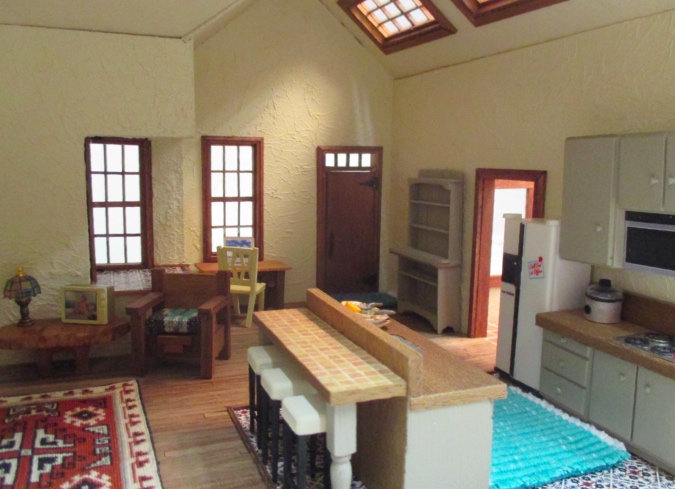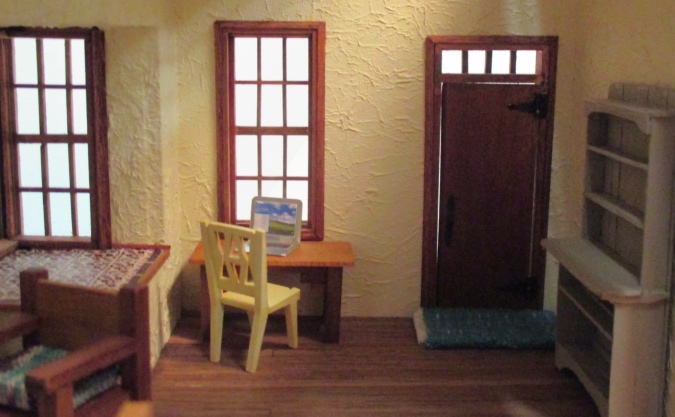 I'm planning to add plants and Southwestern pots to the tiled ledge, but haven't bought any yet…