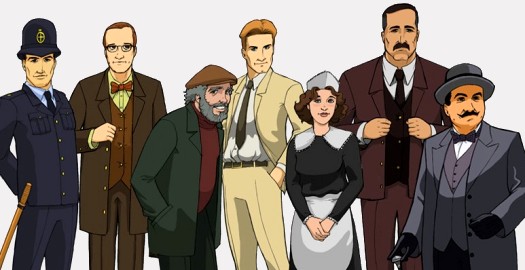 Adventure Gamers has just published my review of Agatha Christie's The A.B.C. Murders for Nintendo DS.
I can't say I enjoyed this game. (Luckily, the year is still young…) It feels very much like an attempt to channel Professor Layton, but starring Hercule Poirot. And unfortunately that attempt didn't work out too well.
In fact, I disliked it so much I don't really feel like talking about it here. Go read the review and you'll see why.