Just about a year after I started it, my Thimbleweed Park afghan is complete. What began as a gift for Ron Gilbert to celebrate the game's launch spun into a massive and somewhat crazy project encompassing 48 characters plus the iconic road sign. It all adds up to 72,049 stitches. Yes, I counted.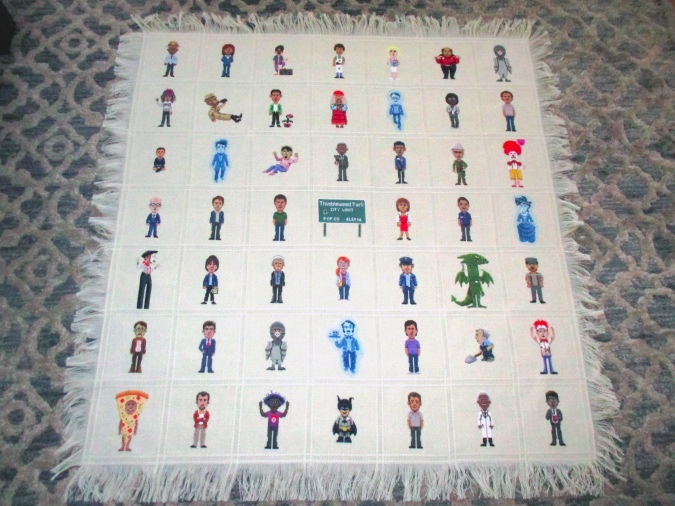 So now that it's done, what to do with it? For me, the fun of this project was converting the original pixel art into charts and seeing the characters come to life. Now that I've done this (and learned a lot about charting cross stitch along the way) I want to see the afghan off to a good home.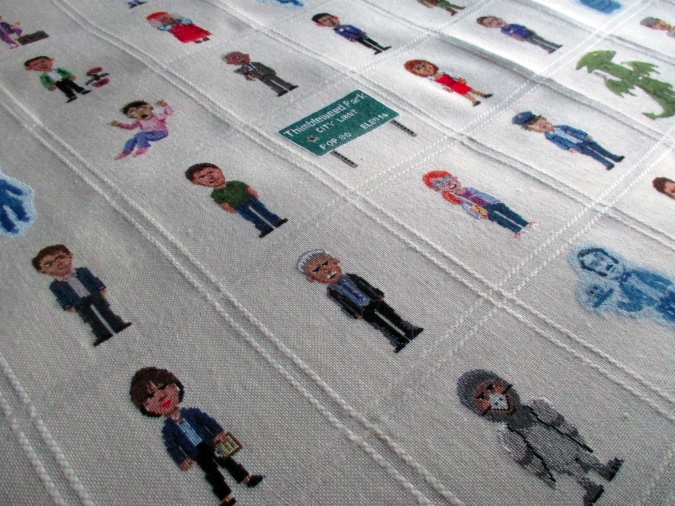 As I was working on it and posting my progress on Twitter, people kept asking if they could pay me to make them a Thimbleweed Park cross stitch. My answer to that question is no — this was always a labor of love, not something I ever intended to make money from. On the other hand, it's a one-of-a-kind adventure game heirloom, and I want to do something cool with it. So I'm auctioning it off for charity.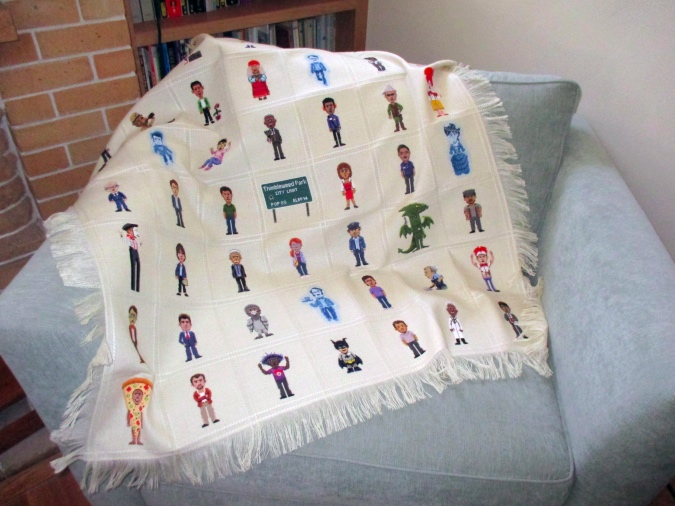 The charity in question is the Video Game History Foundation, a nonprofit that archives games and game-related goodies that are at risk of being lost forever as floppies go obsolete and old boxes and magazines end up in the landfill. They love classic adventure games as much as I do, and if I can raise even a small amount to help the cause — and pass the afghan along to someone who will love and appreciate it at the same time — then I will be very happy.
The auction just went live and it will close in seven days, on May 16, at 10:07am Pacific time (7:07pm CEST). Please help spread the word!
Update May 16: The auction has ended with a closing bid of $1,787! I'm overwhelmed!