I've wanted a dog for a really, really long time. And now that I work from home, I'm able to have one.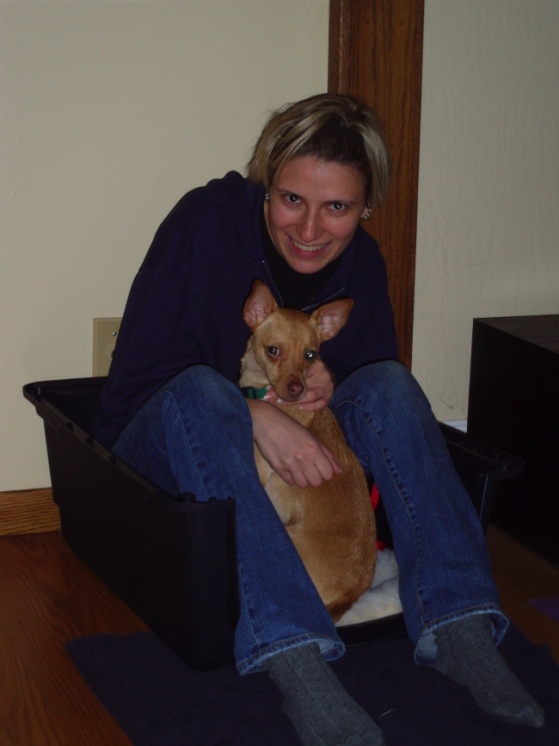 Ignore her funky left eye. Apparently Photoshop's red eye reduction doesn't work on dogs.
Her name is Rosy, and we think she's a Chihuahua / Italian Greyhound mix. She's about a year old, and was found in September wandering the streets. She's been at the Marin Humane Society since then… well, after doing a stint at San Quentin, where she took part in a foster care program that pairs shy dogs up with inmates for a few months to help socialize them. She's still a bit nervous, which isn't too surprising considering her breed and her background, but she's settling in with us and is a very sweet dog. I never thought I'd get a Chihuahua, but they're kind of hard to avoid these days…
We've had her about a week, and just finalized the adoption this morning. So I've gone from sleeping in and spending much of the day on the couch (writing! really!) to taking two walks a day, thanks to plenty of prodding from the man of the house. So far, so good.
(Here's another picture, minus scary demon eyes. I love that stoic face.)