When it's a bed, of course!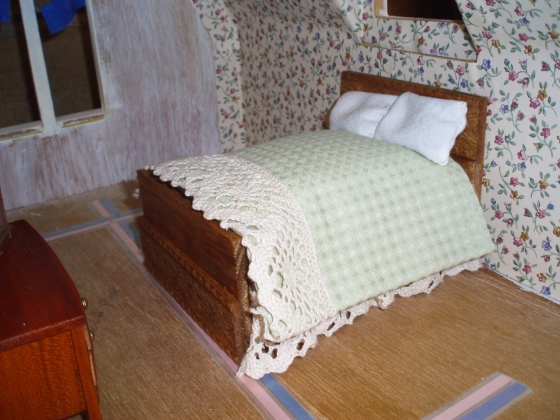 Michael's sells these great hutches for a dollar a piece. There are a few different styles, but apparently the one I used to make this bed isn't available anymore (I've had a few in my stash for years). Earlier this week there was some conversation on the Greenleaf forum about what to do with Michael's hutches and I had a blast of inspiration. I needed a bed for my Westville that's not quite to scale because the space in the bedroom is tight, and as it turns out, the hutch turned on its back is the perfect size.
This afternoon I picked up some decorative trim at Dollhouses, Trains, and More to use as the headboard, and decided to add it to the footboard as well. I glued lace to the edges of the bed to look like a dust ruffle but in retrospect it might have looked nice to use the trim there as well.
Close-up of the trim: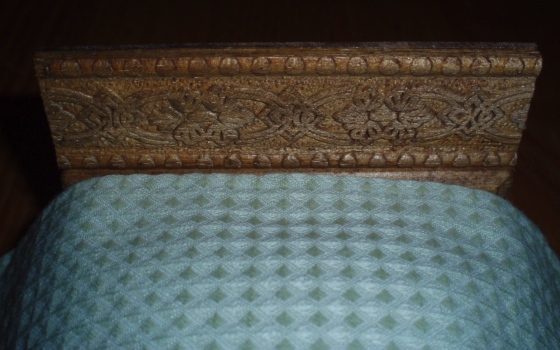 This was a fun project that only took a few hours. I have a couple more of the hutches so I might try another one with a different look.
A few additional pictures can be found on the Greenleaf forum.