For a while, I've been searching for a 1:12 scale lava lamp to put in Sam & Max's office.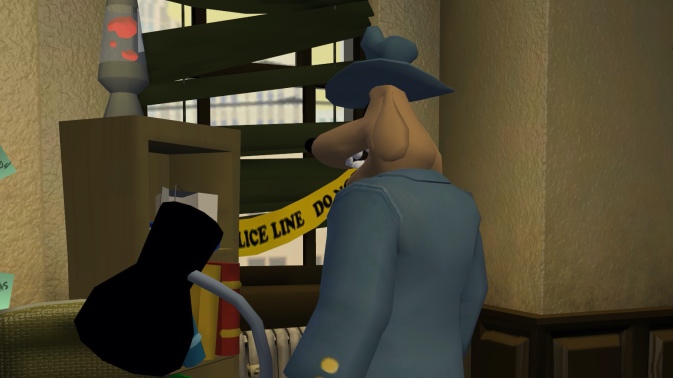 I found several options that could work, if only they were still available. American Girl used to have a line of 1:12 AG Mini furniture and accessories that included a lava lamp that lit up. I also came across a necklace from Hot Topic, a cell phone charm made by Mathmos (which also sells life-sized lava lamps), and a super pricey charm from Juicy Couture.
I'd almost given up when I decided to try "lava lamp toy" on eBay and landed on this hideous thing.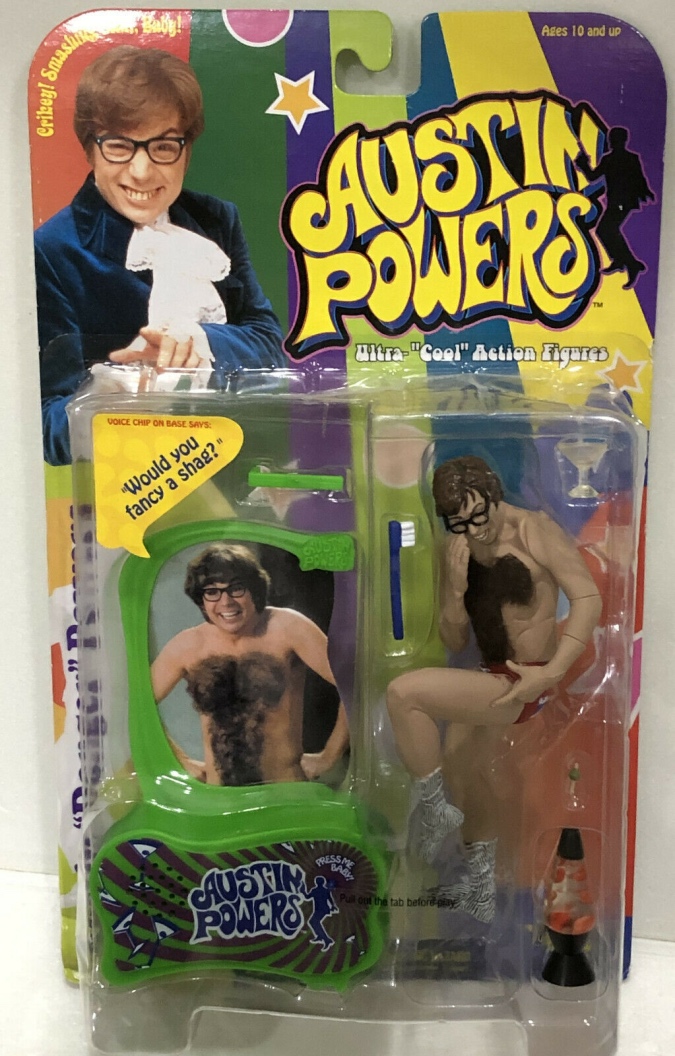 This is a 6″ action figure, which makes him 1:12 scale. The lava lamp is a little large — it's 2″ tall (the equivalent of 24″) and a standard lava lamp is only 16.3″ tall. But after searching high and low, I didn't think I'd find anything better. And the lava's even the right color!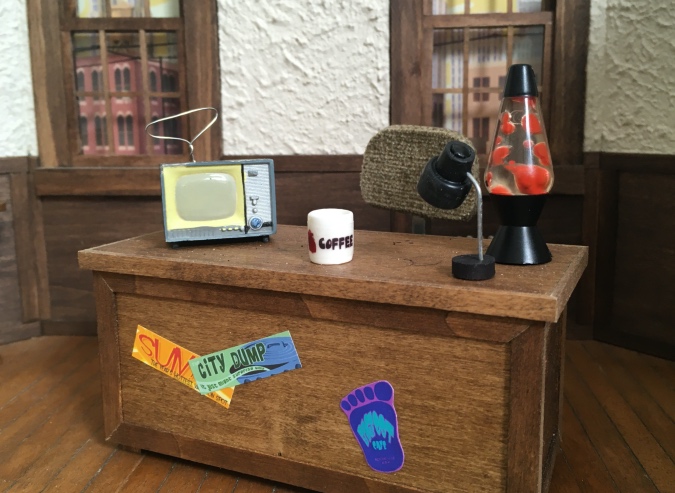 But the base and cap were not the right color. I used my Molotow Liquid Chrome marker to color the black parts silver. This is the best silver pen ever — it really looks like metal.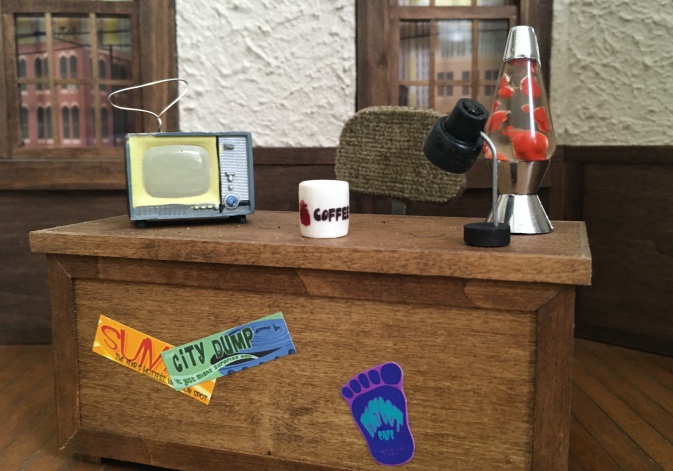 Next I tackled the bulletin board.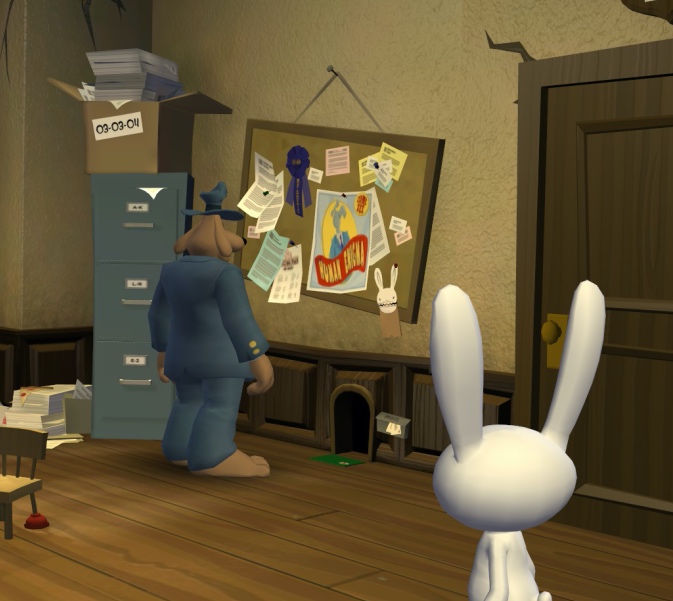 I cut four pieces of picture frame trim with mitered corners. The cork is a sheet of cork scrapbook "paper" from Michaels. (It's pure cork, no paper backing, but I found it in the paper section.)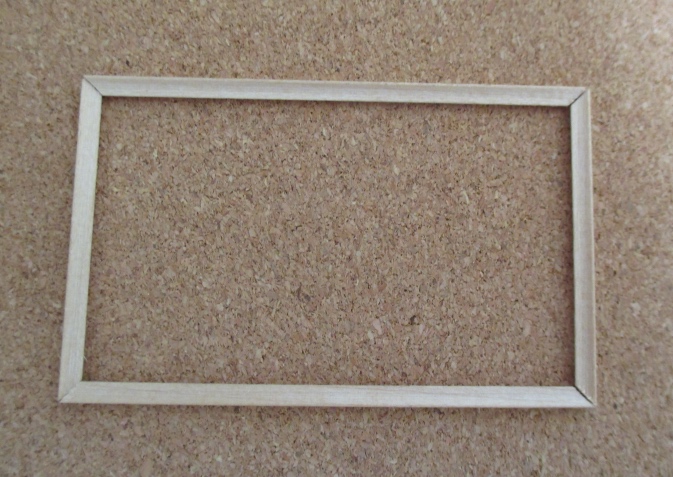 The cork is flimsy so I also cut out a piece of thin cardboard to add support. I stained the frame pieces with my Minwax Golden Oak stain pen.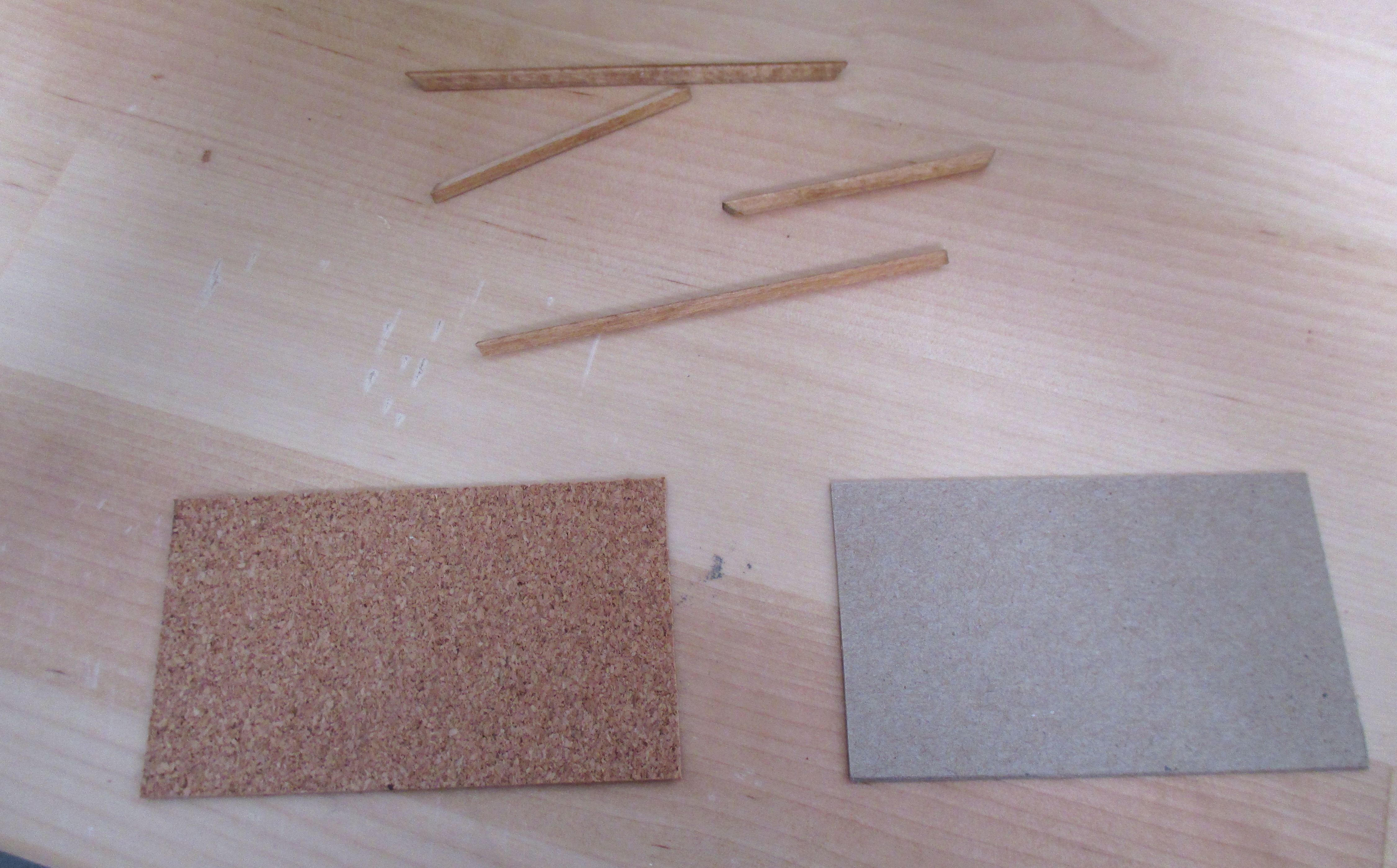 Here's the assembled bulletin board.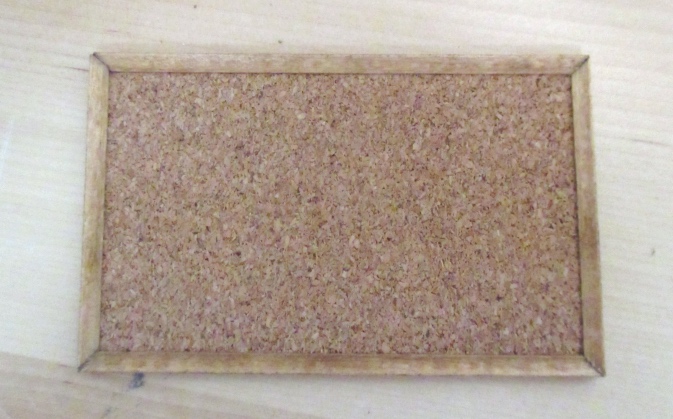 One of the items on the bulletin board is a blue prize ribbon. I followed a YouTube tutorial for making Breyer horse ribbons.
This is 1/8″ ribbon. When I tried to cut a ribbon piece for the circle in the center, it frayed, so instead I used a hole punch on a piece of textured scrapbook paper and colored it blue with a marker. I spread a small amount of fray check on the cut ends of the ribbon tails to prevent unraveling.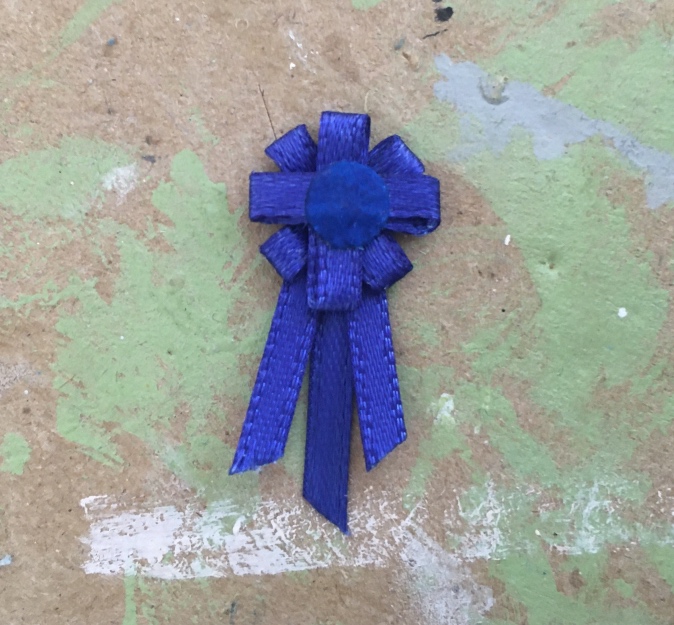 The rest of the bulletin board stuff was extracted from the game textures using Telltale Explorer. I'd planned to pin these in using brads as thumbtacks, but the cork was too thin for that so I glued them instead.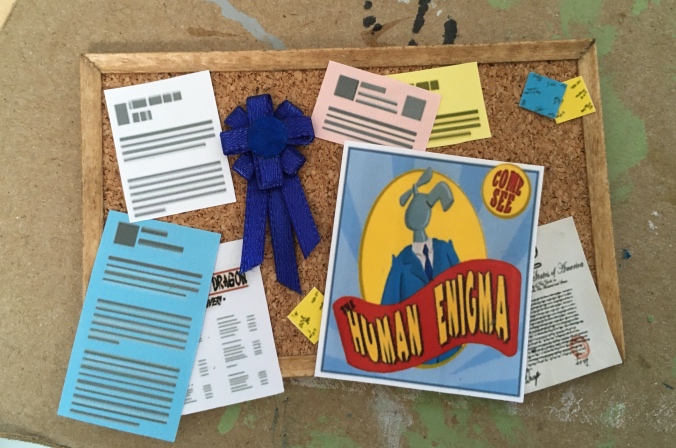 I glued the ends of a piece of thread to the back, and also reinforced them with tape.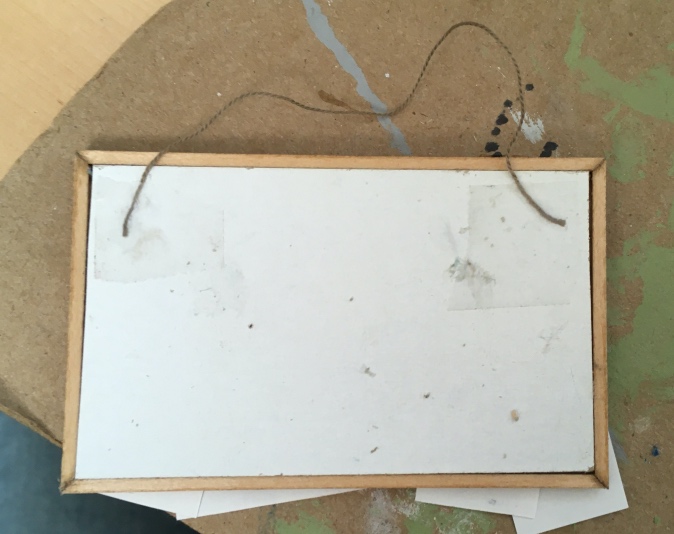 Then I poked a hole in the wall using the pilot hole tool (easy to do, since the walls are foam core), glued in a mini nail, and hung it up.