For years, the Fairfield has had unpainted resin fireplace fronts propped up against the chimney. I got in the mood to decorate the house for Christmas and decided the unfinished fireplaces would never do!
I started by making hearths out of a polystyrene brick sheet leftover from when I built the house (I used it for the inside of the fireplaces and the chimney). These bricks are really tough to cut and have a smooth, not very brick-like texture, and I have since learned better ways to make realistic bricks (egg cartons!), but I figured I'd be consistent. I cut a piece to fit into the fireplace hole, added grout, and added basswood (painted brick color) around the edges to form a border.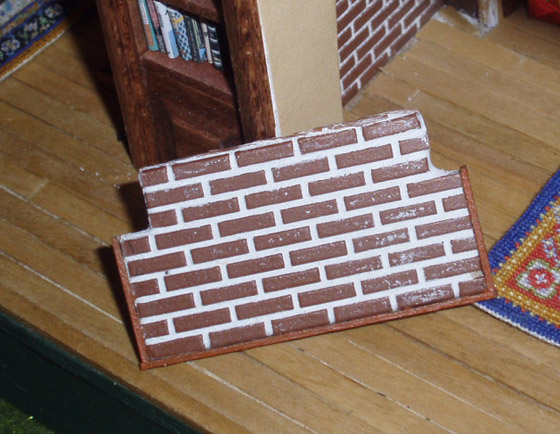 The hearth slides into the fireplace hole. It doesn't quite meet at the back and sides, but with the fireplace in you won't be able to tell. Eventually I'll glue it down to the floor, but haven't yet.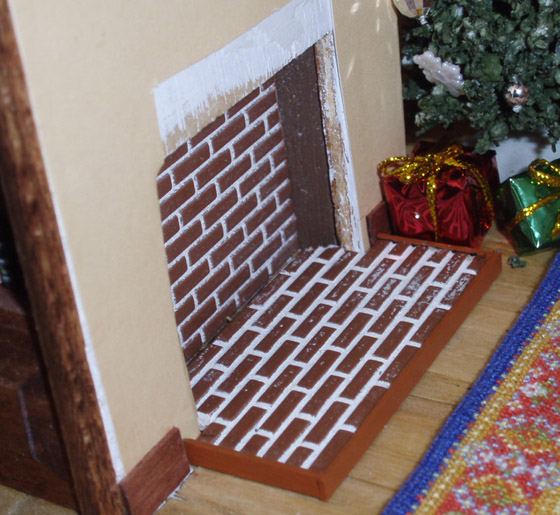 Initially I planned to keep the fireplace mostly white, with some dark green accents and gold embellishments. But staying inside the lines proved too challenging so I ended up painting the whole thing green, then "sponging" off the wet paint with a paper towel for a marbled look. I used black paint, also sponged, around the opening. I "painted" the flowers gold with a toothpick.
Here's the finished fireplace next to an unpainted one.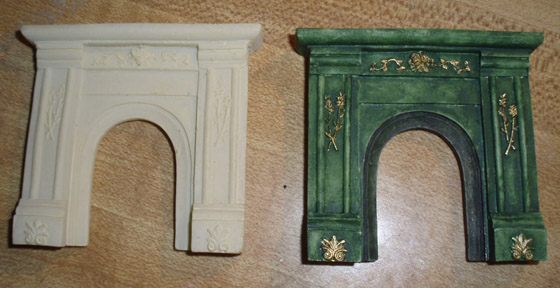 I really liked how it turned out, but once I saw it in the room it seemed too dark. (Especially since I planned to put a matching fireplace in the dining room, which has a blue color scheme. It just didn't look right.) Maybe should have used a lighter shade of green.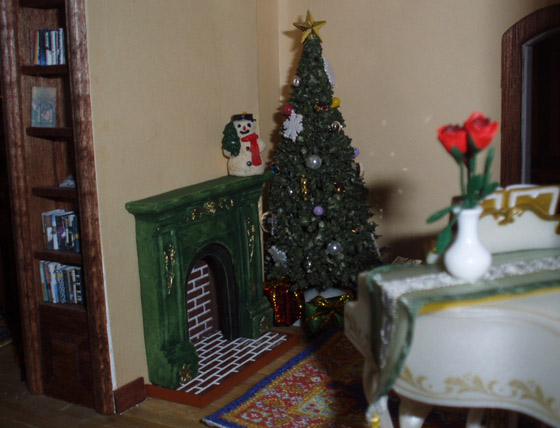 Gratuitous close-up! I made the Christmas tree with a "Cobblestone Corners" pine tree from the dollar store, and various beads and findings for decorations. The presents are mini ornaments from Michaels.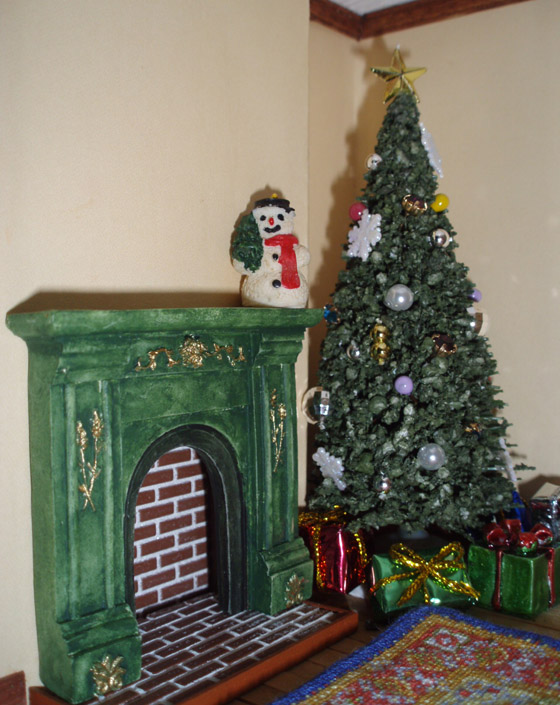 On to plan B! I painted my second fireplace gray, using the same sponging technique. Much more subtle.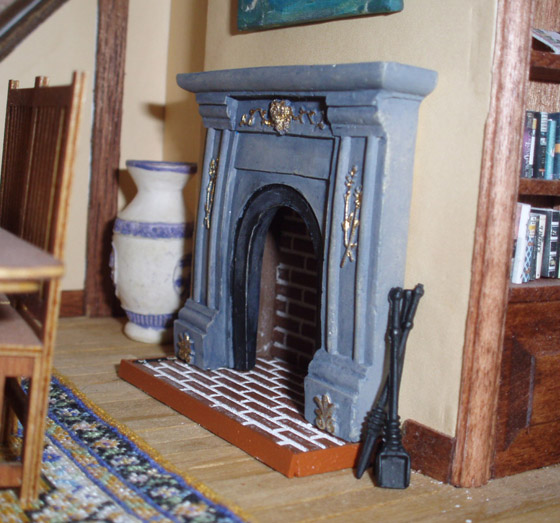 The gray looks much better in the dining room than the green. I need to buy another fireplace so I can make a matching one for the music room. I'll hold onto the green one, I'm sure I'll find a use for it someday. (Maybe a Christmas roombox?)