According to Time Magazine, Americans spent an estimated $370 million on pet costumes this Halloween. I am part of the problem.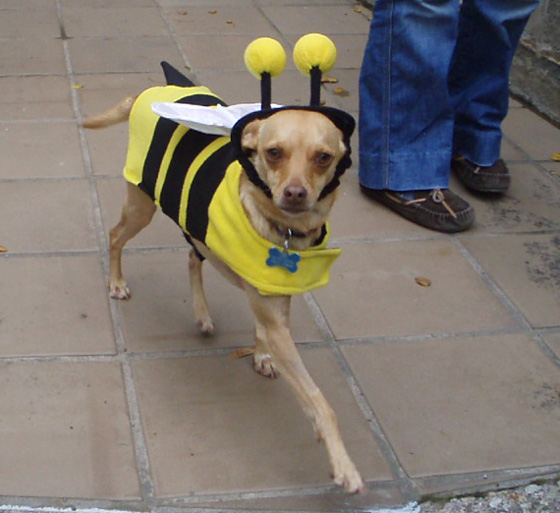 Note to self: flat hats and round heads don't mix.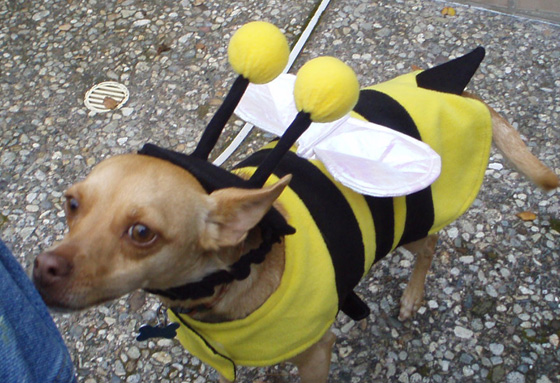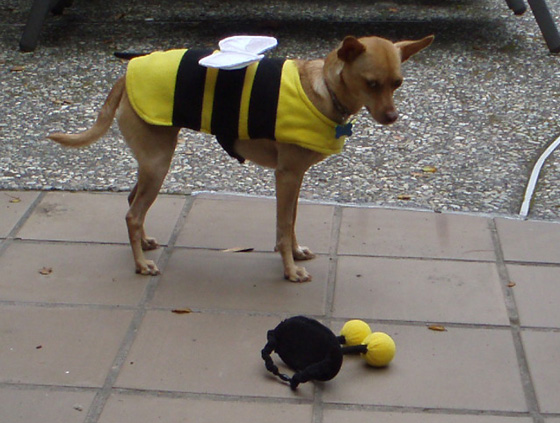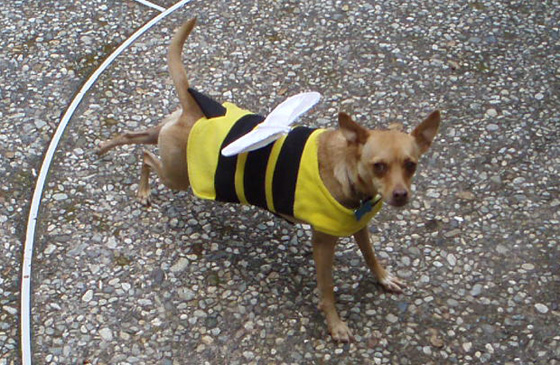 Like last year's pumpkin, the costume came from Old Navy. It's a size small with a few modifications to the velcro and the hat. (Not enough, apparently!)
Rosy the Bumblebee was in attendance at the Marin Humane Society's third annual Howl-o-Ween party on Saturday, where she stuck her face in the Bobbing for Bones cauldron like a pro. I didn't get any video this year, but am hoping one of the volunteers there managed to capture the moment.