Paying homage to her early days at San Quentin, Rosy dressed up as a jailbird — err, jail-greyhuahua — this year for Halloween.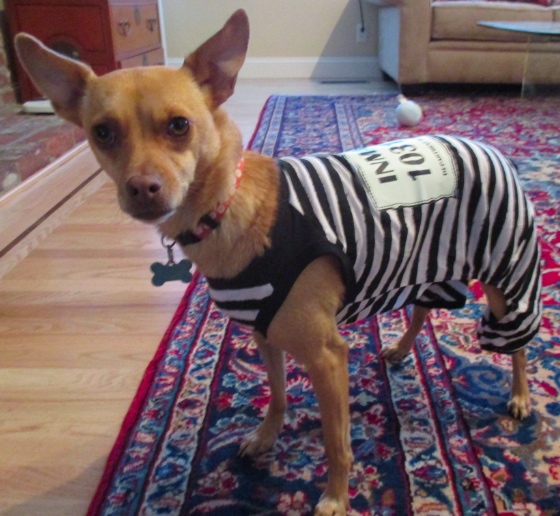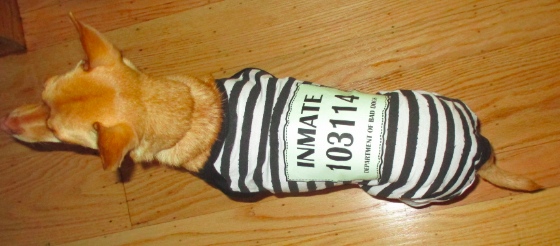 Posing for her mug shot at the Humane Society's annual Howl-o-ween party. She ain't afraid of no ghosts.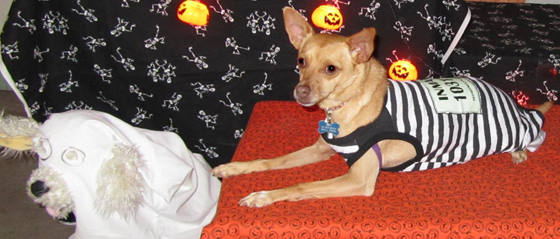 This was Rosy's fifth year attending the party, and "bobbing for bones" remains the highlight of the event. Over the years she's become a real pro. This is a dog who hates the rain and has never so much as dipped a toe in the swimming pool, but when hot dogs are on the line, she'll dive in face first.
(Past attempts: the original | the sequel)
---
Music: "Discovery Hit," Kevin MacLeod (http://incompetech.com)