In August I went to a miniature flea market, which is always dangerous for my wallet. I got some great half scale things I've been meaning to blog about, the first being a House of Hidden Treasures kit by American Craft that I bought for $15.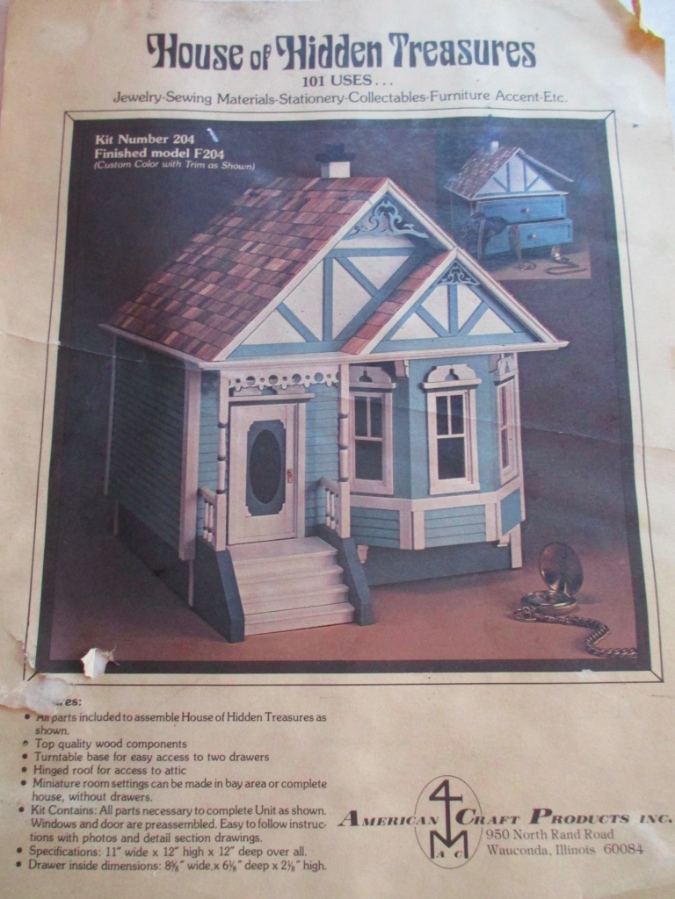 This kit is similar to the Queen Anne Rowhouse I've been working on on and off for a few years. It's meant to be a jewelry box, but it's scaled appropriately for half scale. House of Hidden Treasures is a catchy name, but I'm going to go the boring route and call mine the Queen Anne Cottage.
I've only ever seen one of these built up before, in this old Etsy listing. I emailed the seller to ask if I could repost her photos and she said yes. (Thanks Candy!)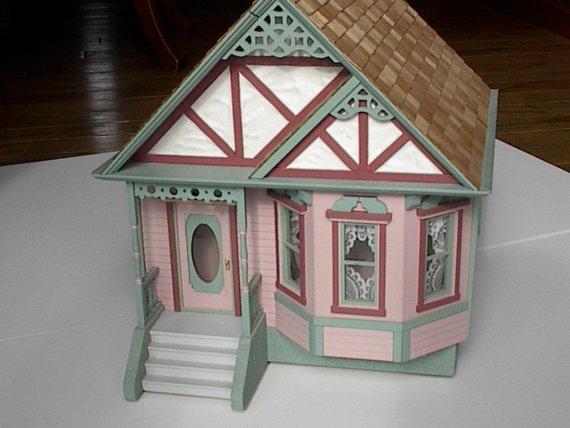 The kit comes complete with siding, windows, door, and trim. The windows and door are Carlson's brand. (Carlson's and American Craft merged at some point.) My kit was missing one window but I was able to find one. (Thanks Debora!) I like the idea of using the original door and windows, but I don't think I'll stick exactly to the kit components. (When have I ever?!)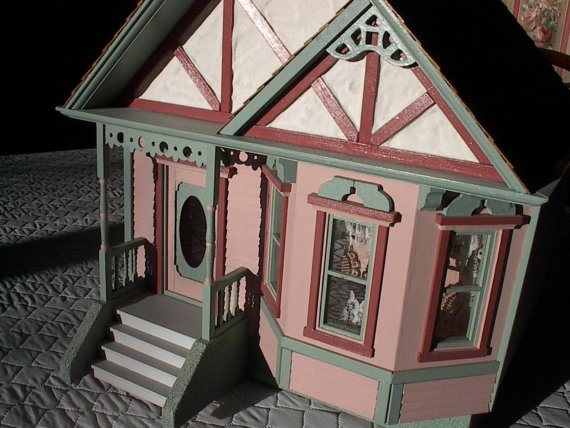 The attic roof is hinged, just like on the Rowhouse, but there are no attic windows. It would be hard to add one on the front due to the bay roof, but I could add one on the back to make it easier to see inside.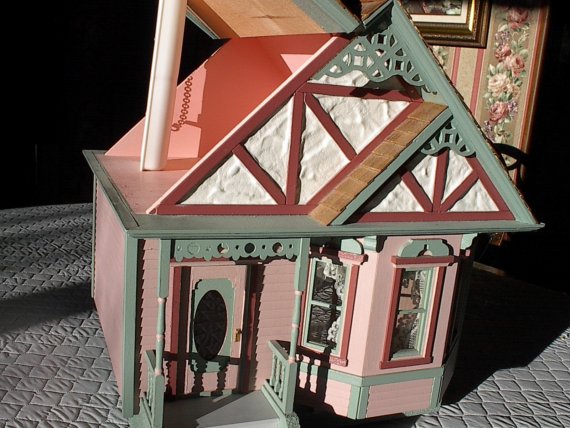 If you build the kit to be a jewelry box, it has two drawers that slide out through the open back. Just leave out the drawers and it becomes a one-room dollhouse.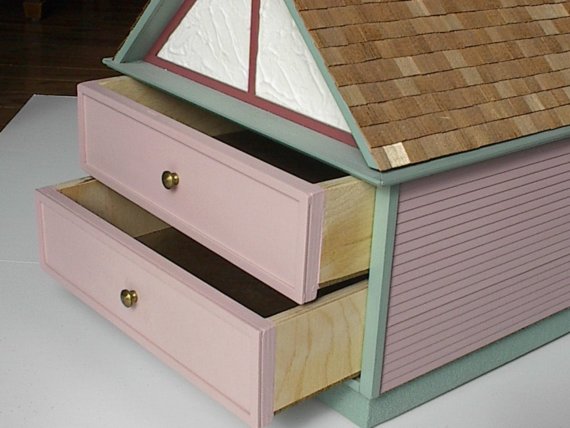 Not sure when I'll get around to building this but it seems like a pretty quick project. Maybe when I *finally* finish the last remaining bits of the Rowhouse, I'll reward myself with this one. (While we're on the subject, here's how it looks these days…)
I got another neat half scale building at the flea market that I'll blog about separately. Other good finds included Cassidy Creations kits, a roll of Noch grass for $3, half scale books and accessories, and a few pieces of half scale furniture.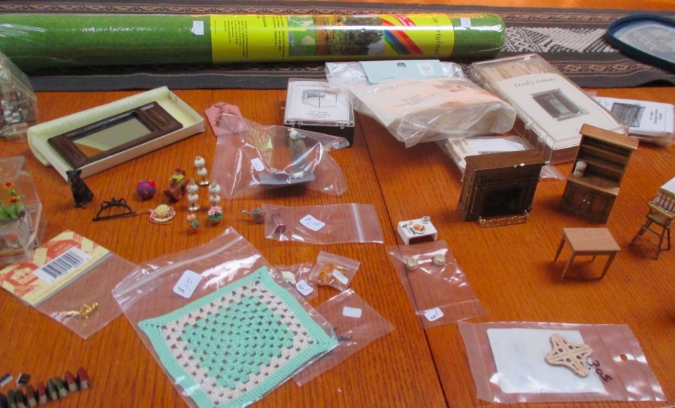 Here's a close-up of the furniture. The hutch is signed "CJ's 1989" — probably CJ's Miniatures, which I think is still around. The high chair is signed OKE (or OKL?) '83. No signatures on the table or fireplace, but I've learned the fireplace is by Braxton Payne. (I'll touch up the chips!)