I've never attempted to use clapboard on the octagonal portions of my houses — too many small pieces to cut and corners to make neat. On the Queen Anne Rowhouse, I just painted the wood. I would have done the same with the Seaside Villa, except I needed to fill in a portion of the door frame to make the front door fit, and that would have looked bad with paint over it. So I used board and batten siding like I did on the Victorianna's towers.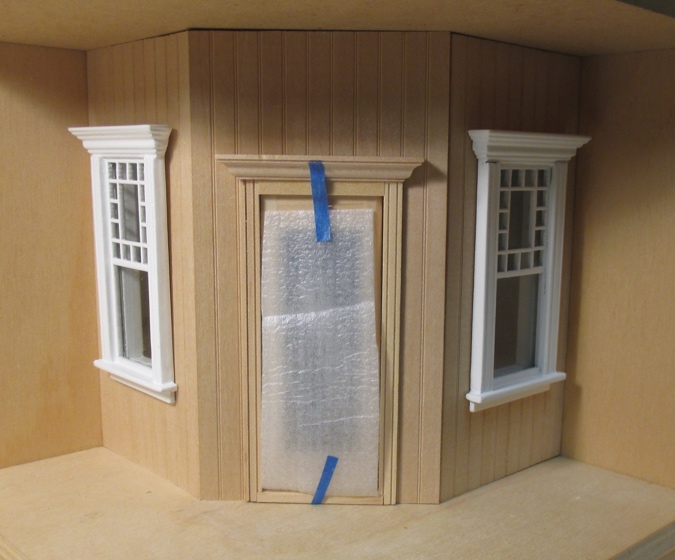 I like this stuff because it's easy to cut, and the vertical lines allow for neat seams at the corners. I glued on all the front pieces, then moved on to the clapboard, saving the smaller pieces on the back of the tower for last.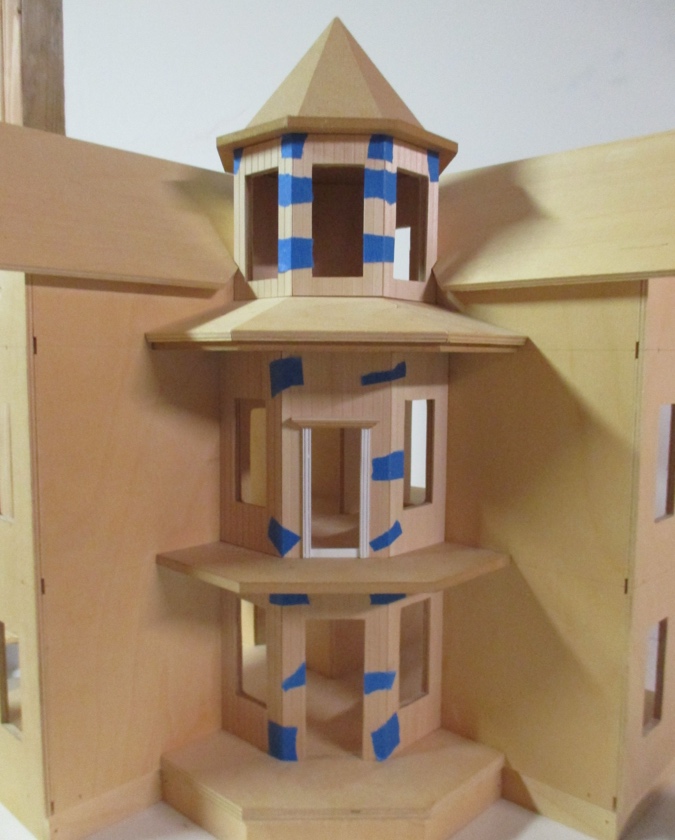 A few years ago I bought two old packages of Northeastern Scale Lumber clapboard cheap at a flea market. In the past I'd always used Houseworks siding. I'm not sure if it's due to age or this is just the quality of this product, but the siding is very brittle and hard to cut without splitting. I thought about buying a new package of siding for the Villa, but that stuff is expensive, so I decided to do a few test pieces first. If I had any trouble cutting those, I'd order a new package.
I started with the piece under the upstairs porch roof, since the roof gives a flat surface for the siding to push up against. This would help me keep the pieces lined up all the way around the house.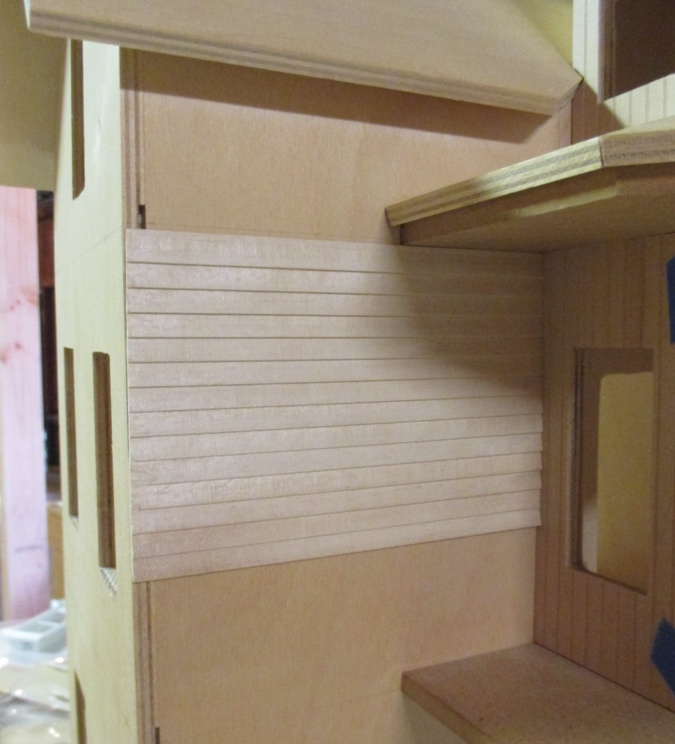 (Note: I didn't actually glue the pieces on as I went along — I cut them all first, then glued — but I'm showing the pictures I took as I glued them in.)
Next I cut the angled piece above this. I made a template of the space using pieces of paper.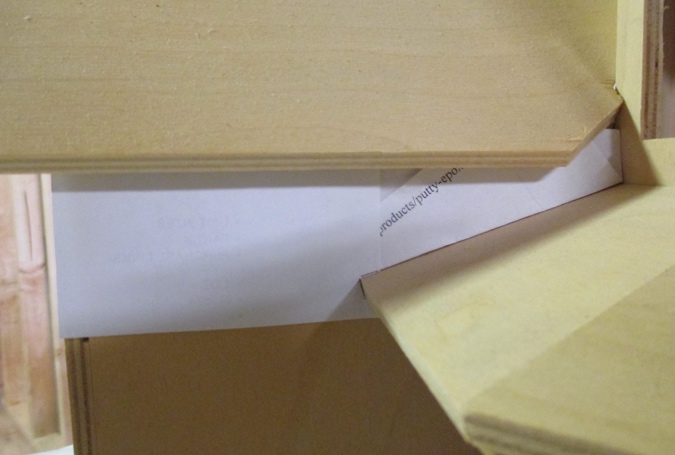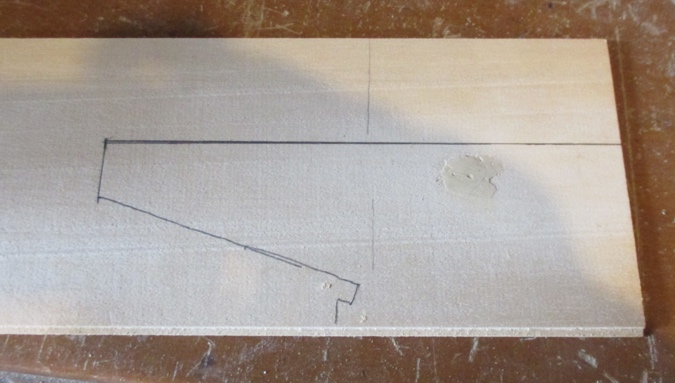 I expected this to be a mess when I cut it, but it came out perfect. I decided at this point that I'd move forward with this siding.