Now that the bar is electrified, I'm done adding tapewire to the roombox and can finally get moving on the roombox interior. (I originally intended to finish this project in December so I can get back to the Victorianna, which I'm hoping to finish in 2018. Oops.)
I decided early on that the bar's main colors will be black, white, and red. It's a contemporary place but I want the decor to have an old Victorian gothic feel. And since I rarely work in 1:12, I'm using up stuff in my stash, including some resin wainscot panels I got several years ago at an estate sale.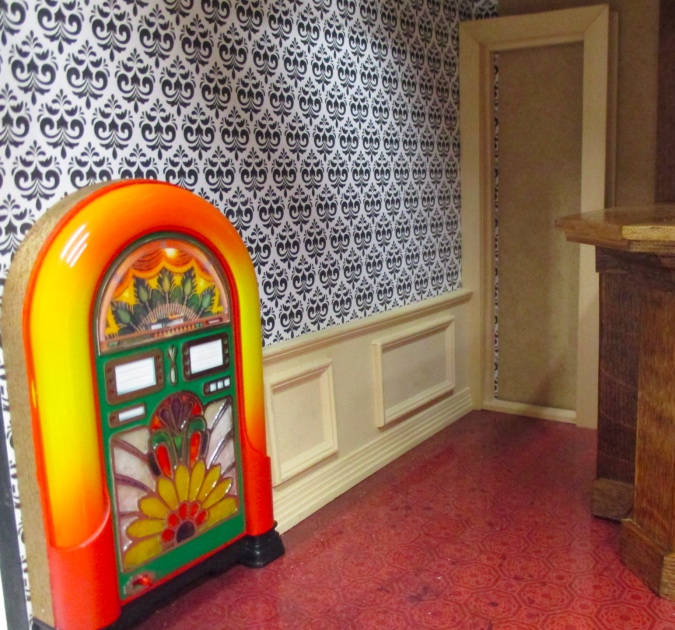 (I remember these had $1 clearance price tags on them, left over from when woman whose estate it was bought them, and the woman running the estate sale — not a miniaturist — tried to haggle me up. When I pointed out the price tags, she said something along the lines of "But how much are they worth?" and I said "A dollar." I won.)
The panels would surely be easier to cut if I had the right tools, but I managed by hacking at them with the saw that goes with my miter box (the panel is too big for the miter box, so I had to use the saw separately) and a utility knife. That left a jagged edge that I cleaned up with the disc sander. On the panel that goes next to the jukebox I also used the sander to angle the bottom corner to fit up against the jukebox foot.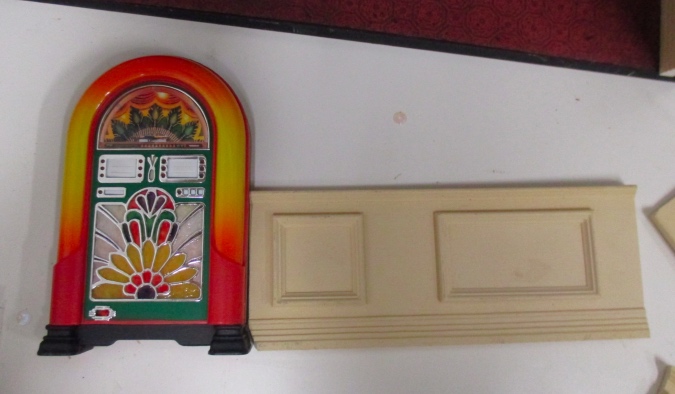 On this side the bottom needed to be notched to fit up against the bar.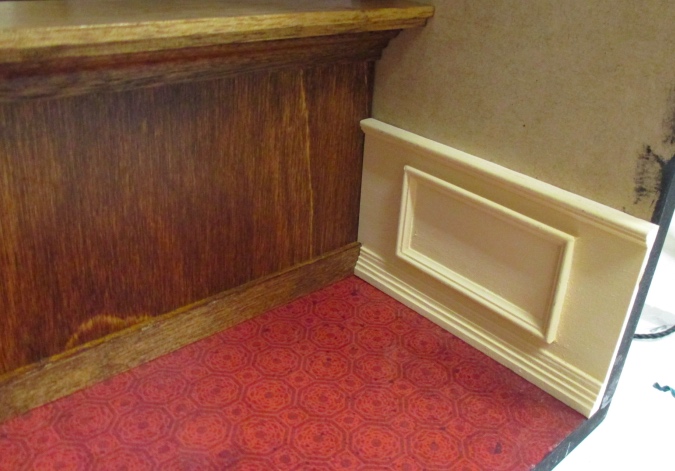 I painted the panels, the door (which will lead to a faux bathroom), and the ceiling. The door and ceiling were also flea market or estate sale purchases. I love using up stash!

This is a narrow door made by Classics. I added strip wood around the sides to fill in the gap where the door would normally be recessed into the wall. In this orientation the door will swing out into the bar. I'm planning to add a printed picture behind it to give the hint of a bathroom.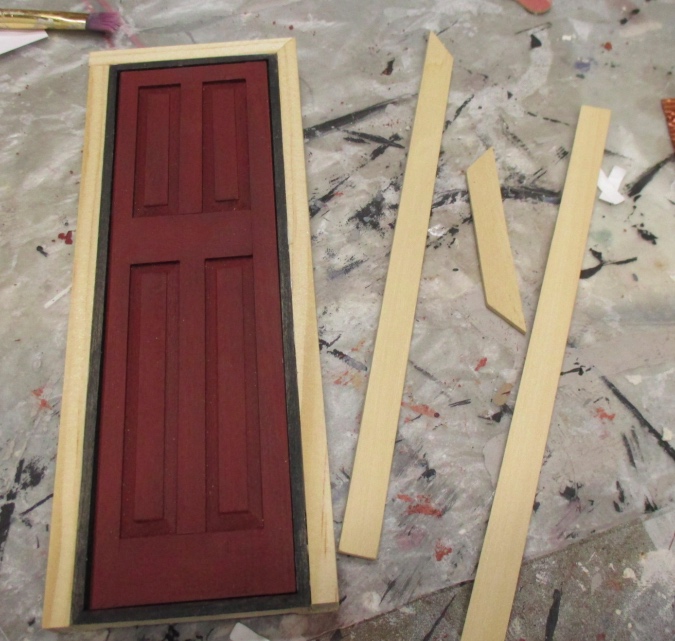 I glued the trim that came with the door on to the strip wood. This will get painted black.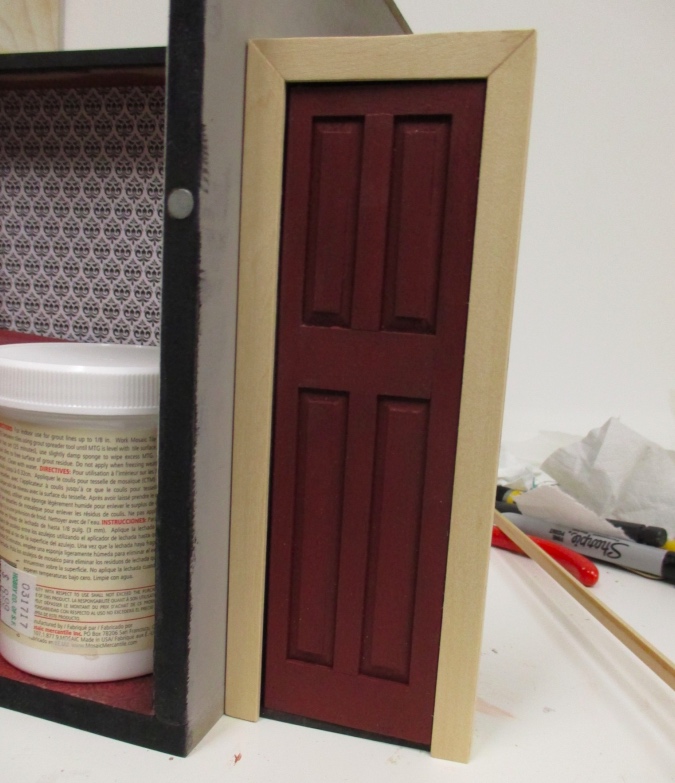 Before gluing in the wallpaper, I cut a hole for the power outlet. This will be hidden behind the bar so it's okay that the hole is a little big.