The Victorianna's kitchen sink will be centered under the window. After building the cabinet, I next needed to figure out how the window lined up with it.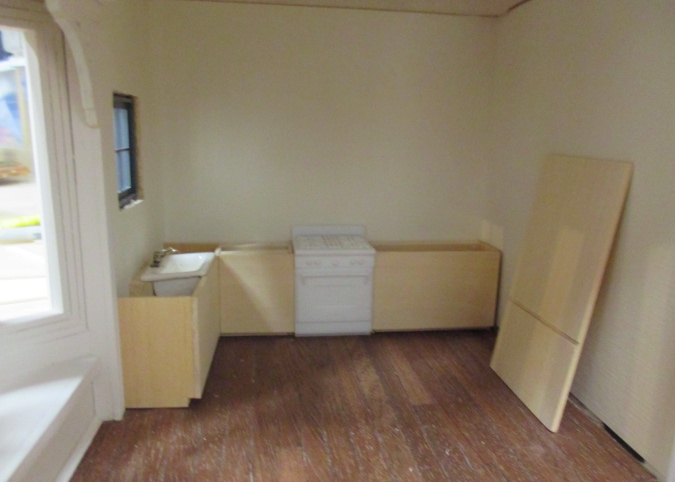 The window isn't glued in yet. I held the cabinet up to the window hole and marked the edges of the window on the back side. Then I measured from the edge of the cabinet to these lines, and made lines in the same spots on the front side.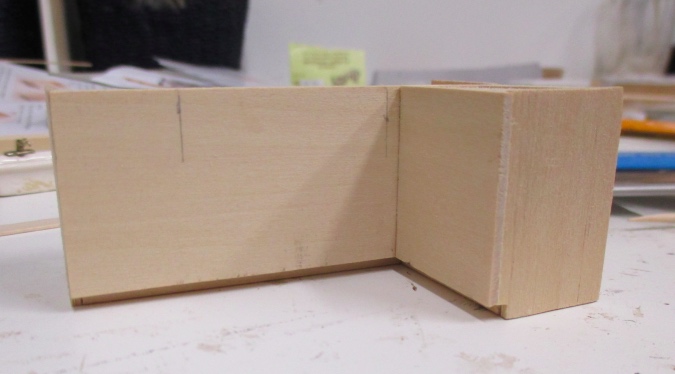 The window hole is slightly less than 1.5″ wide, so I decided to round up and make this a 1.5″ cabinet (36″ in real life). I learned when renovating my own kitchen that this is a standard size for sinks.
I'm using 1/4″ x 1/32″ basswood for the drawers and 1/8″ x 1/32″ for the doors. I cut the drawers first and glued them on. Next I cut vertical pieces for the doors and glued these on, lining them up with the edges of the drawers. Finally I cut the horizontal door pieces to fit inside the vertical pieces. Simple, Shaker-style cabinets!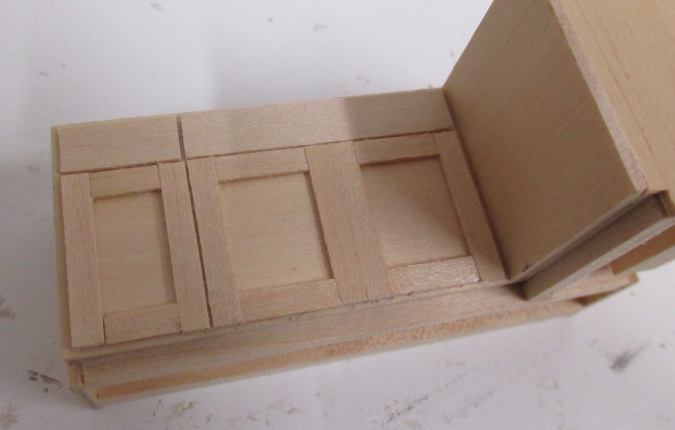 Next I cut the countertop pieces. As you can see here, the wall isn't square so the countertop piece doesn't reach all the way back.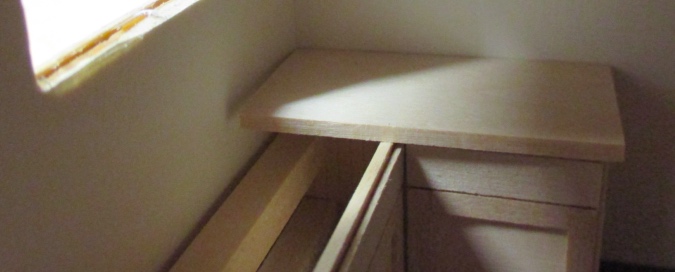 I used the belt sander to sand an angle that contours to the wall (more or less). The crack of space at the corner will be covered up with the backsplash. The countertop is flush where it meets the stove, but slightly overhangs on the other side (just like in my real kitchen). I notched it so it fits around the bay window trim.