I haven't been able to work on Sam & Max's office (or anything) for most of July because Geoff was putting finishing touches on my new workshop, which is now 99% finished!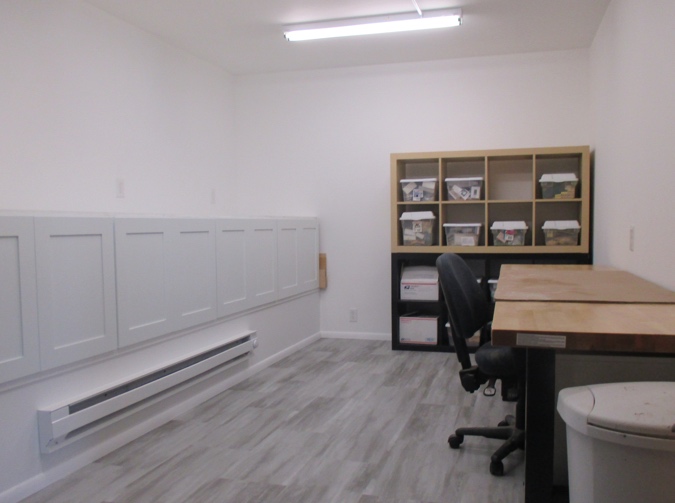 It's a little bigger than my old workshop, with a level floor and real walls and a heater and a longer desk and the built-in cabinets I wanted all along. It even has a pocket door!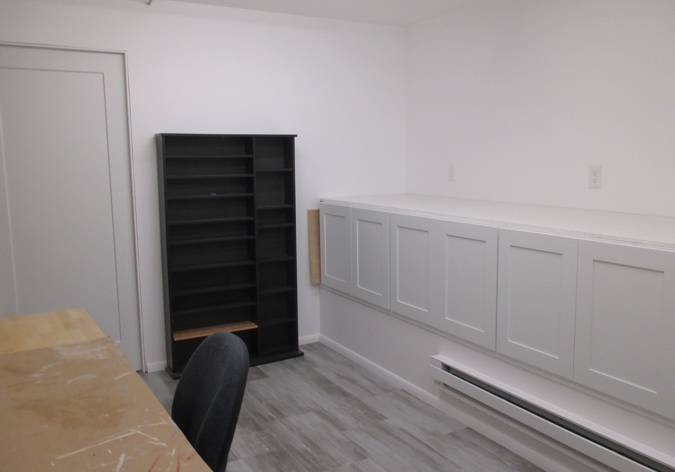 I'm still moving everything back in, I'll post some more pictures when it's all set up. I guarantee it won't be neat and clean for long.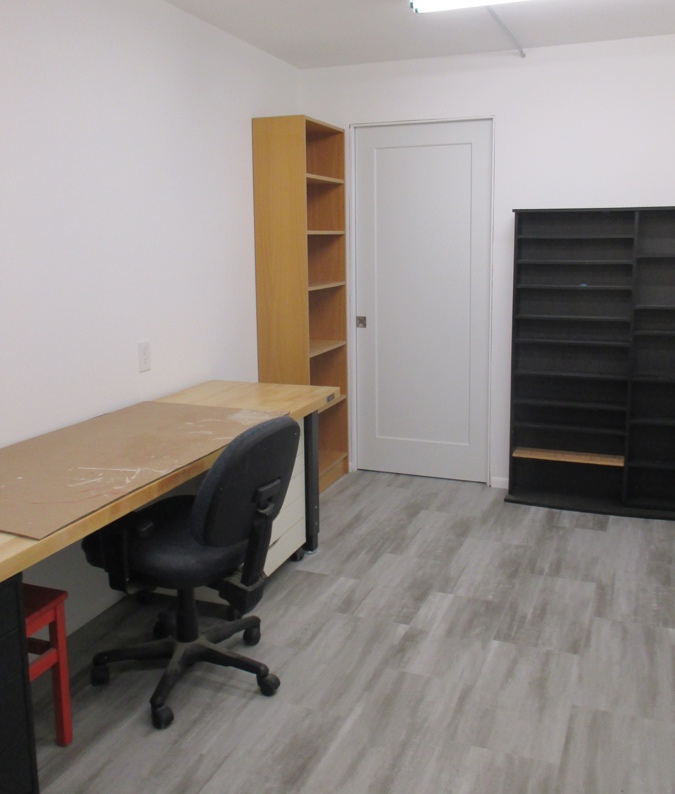 Back to the roombox! Last time I finished the stucco walls.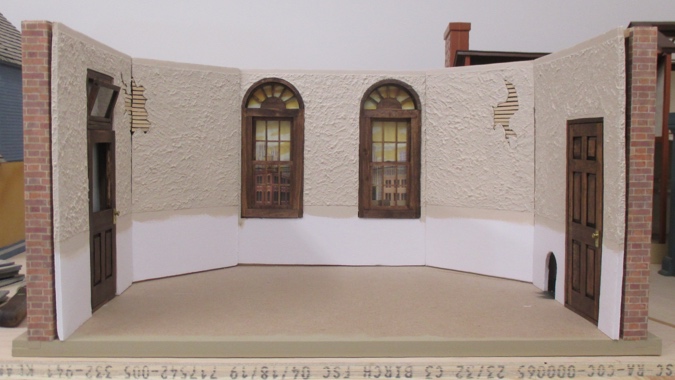 The bottom portion of the walls will be covered with wainscot. This looks slightly different in each version of the office: Telltale's version has beveled panels, the LucasArts 3D version has simpler paneling, and the LucasArts 2D version has vertical slats.
My initial idea was to use 3″ tall basswood with 2″ squares cut from 2″ tall basswood to simulate the raised panels in the Telltale version (but without bevels).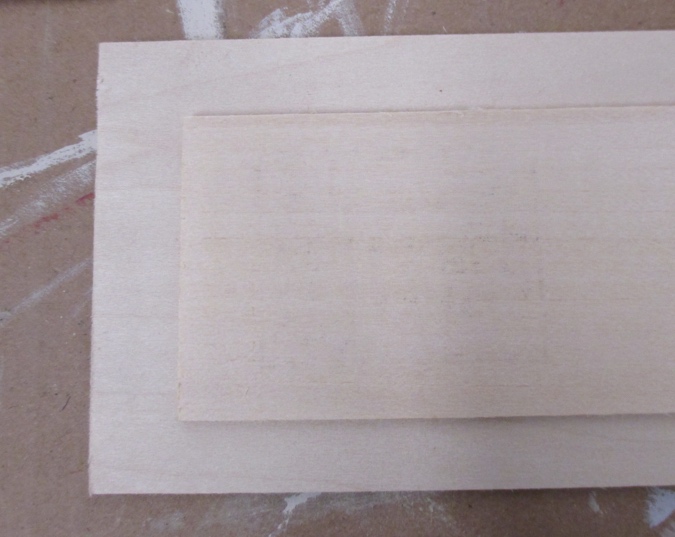 This would have proven challenging around the rat hole, where I would have had to cut the hole into the panel. So I decided to do a simpler style, more like LucasArts' 3D version, by laying thin 1/4″ strips on top of the 3″ basswood. This gives me more flexibility in the width of the panels and won't interfere with the rat hole.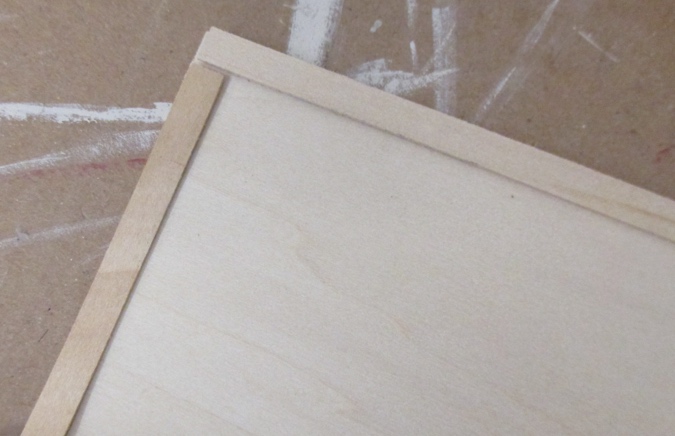 I drew on the bottoms of the walls to figure out the spacing for the wainscot. I really thought I snapped a picture of this at the time (a month ago) but apparently not, so apologies for the lack of a visual. But here you can see how it looks near the door.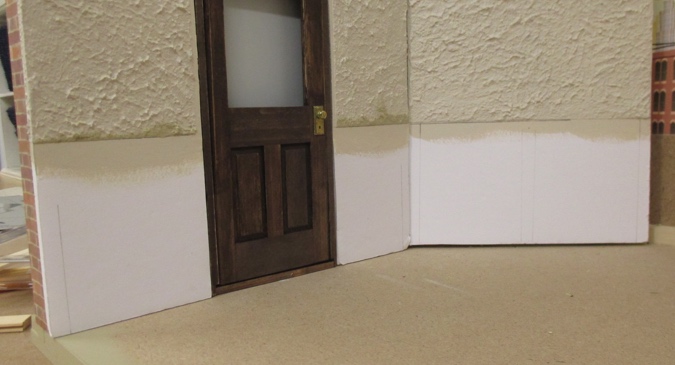 The panels on the diagonal wall will be 2.5″ wide, because that's what fit on those walls. Under the window they're 2.75″ wide to play nicely with the layout of the windows.