Gorgeous weather today, and Rosy was very happy to lie in the dirt while I worked on the Victorianna.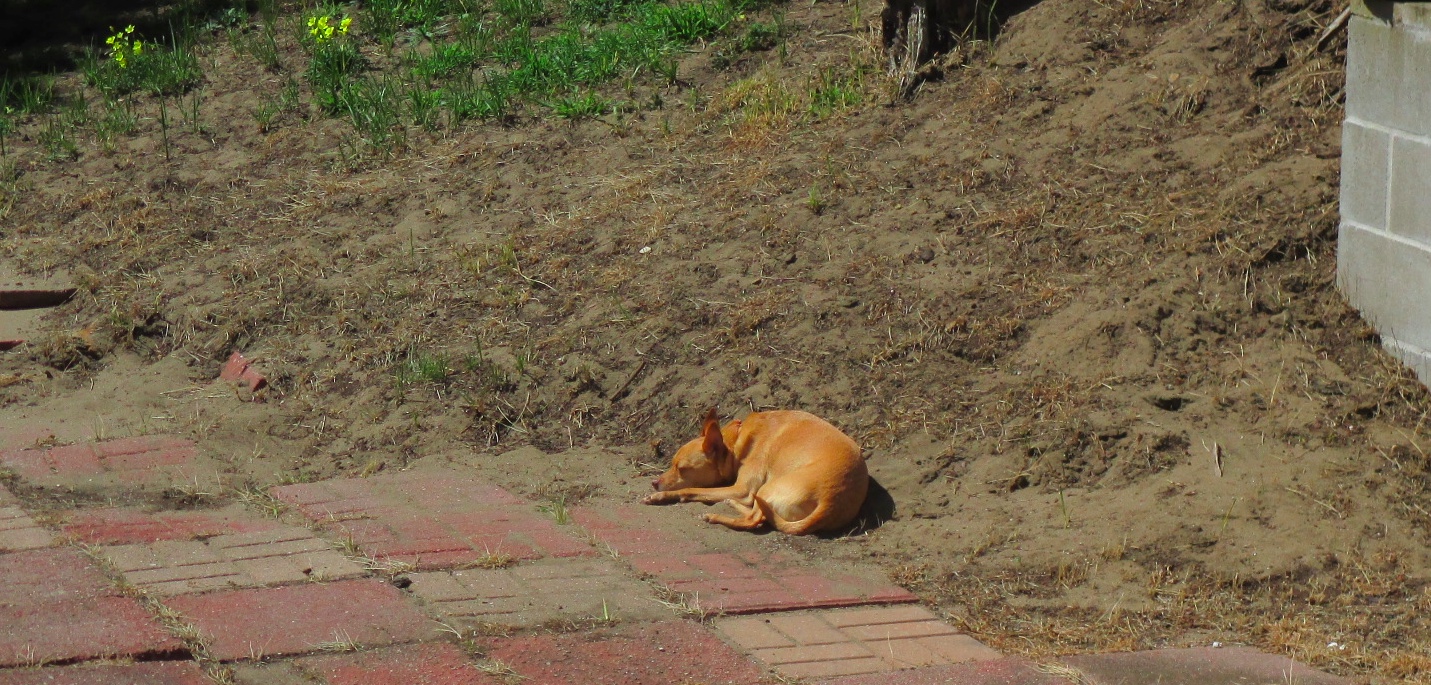 Having assembled the towers, I moved on to the small peaked roof. Normally the Victorianna's top floor has two triangular sections, with the roof dipping down to floor level in between them.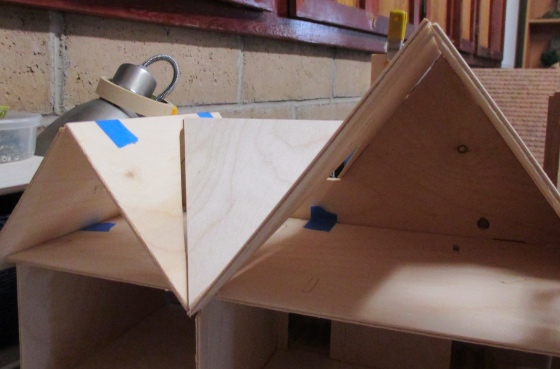 I added a piece to fill in the valley between the two peaks, so my Victorianna's roof slopes slightly and then flattens out. It's barely a 4-inch (8-foot) ceiling height, but it makes the room more usable.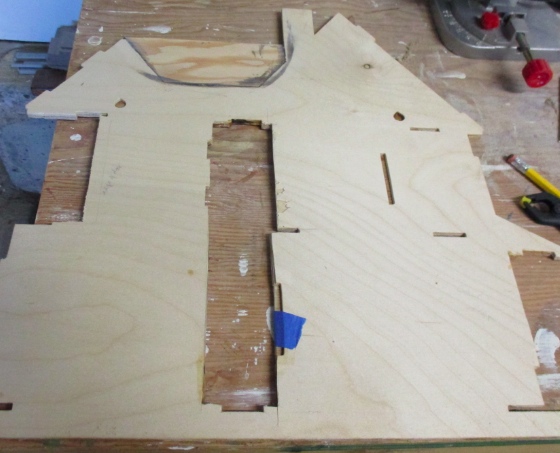 So I needed to create both the small sloped part of the roof and the flat part. The sloped part descends about 3″. I had a 3″ piece of basswood that I cut to the right width.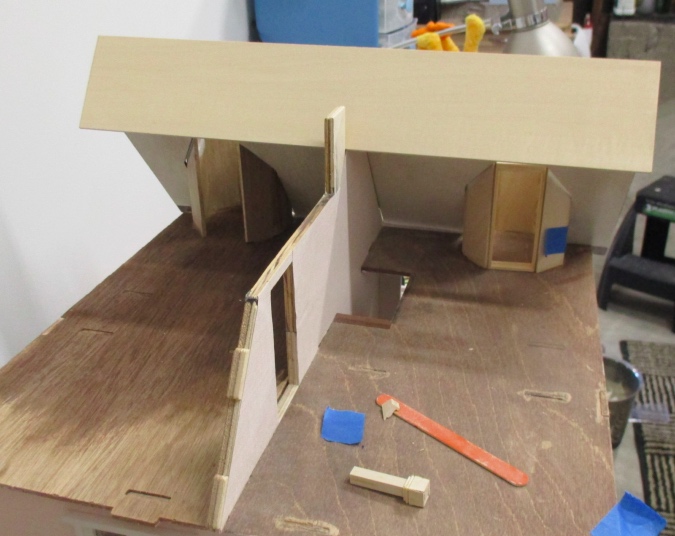 This needed to be notched to make room for the chimney.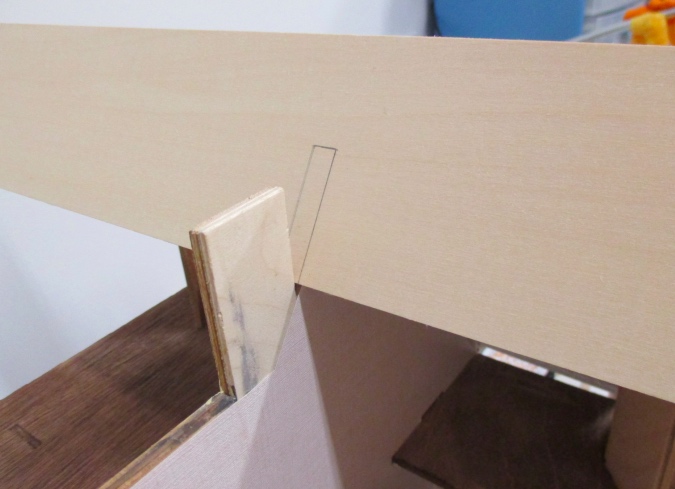 I haven't made the flat part yet, but here's an idea of the roofline.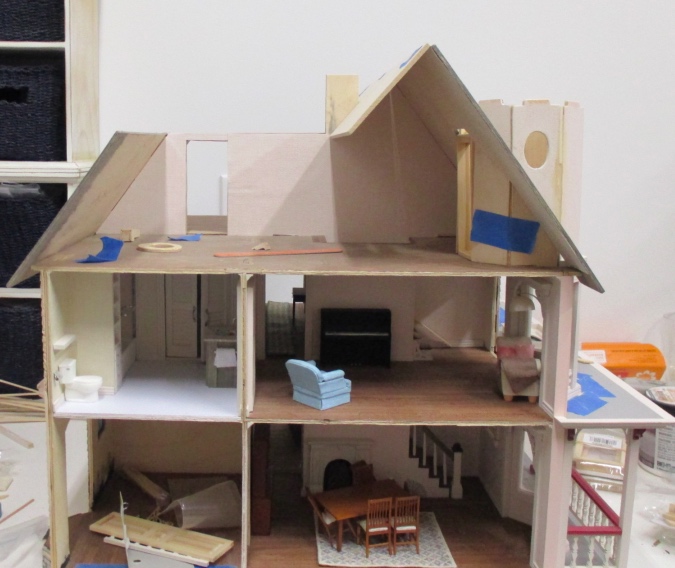 The notch was easy to cut out with a utility knife.