With the new wallpaper in, here's how the Rowhouse's staircase looked when I slid it back into place.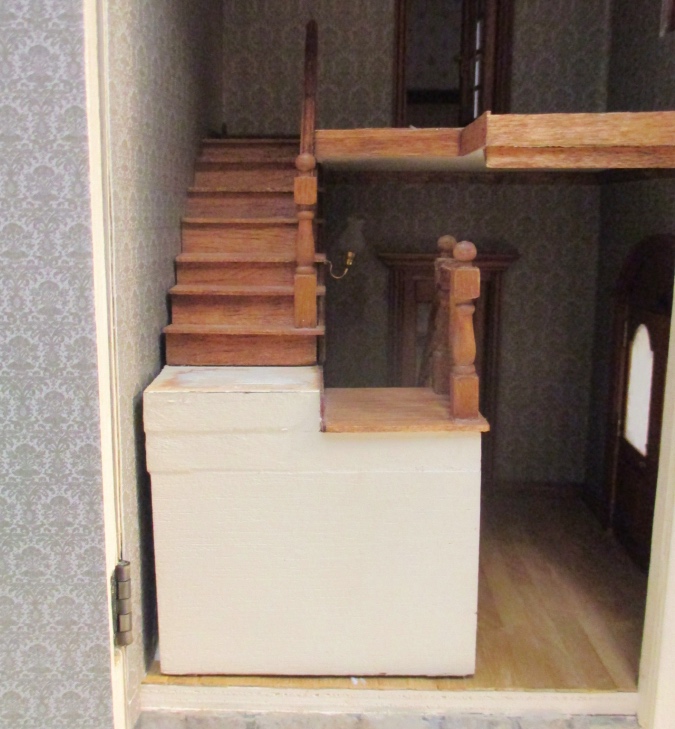 There was always a gap between the staircase and the wall, but I think it got worse as a result of the extra thickness added by the new wallpaper and the sanding I did on the top side of the stairs to make them fit.
I glued in strip wood to fill in the gap at the side.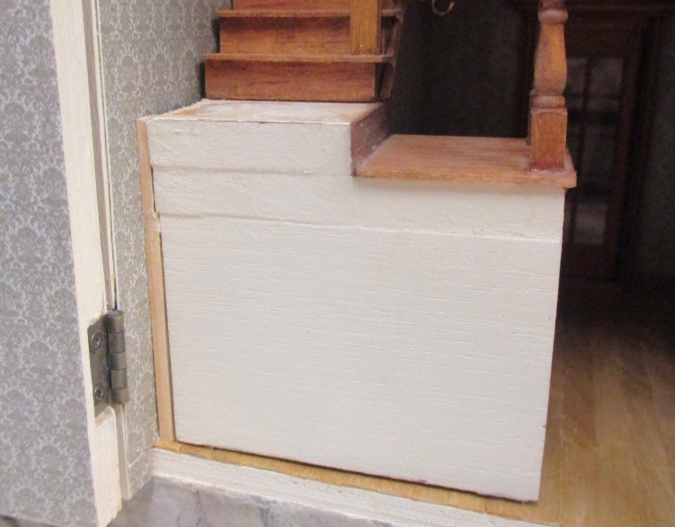 The bottom three steps don't meet the wall.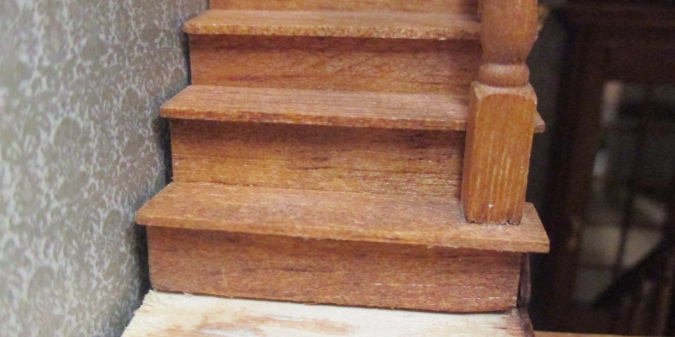 I decided to fix this by adding strip wood to the fronts of the steps. I also made a new piece for the landing.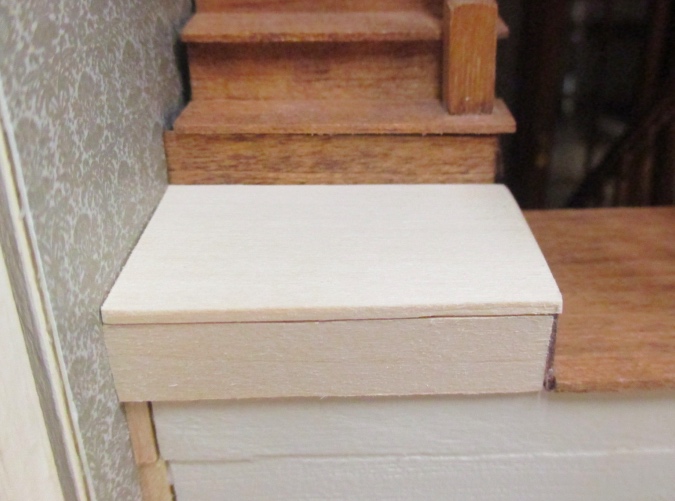 Before sliding in the stairs, I had made a paper template for the wallpaper.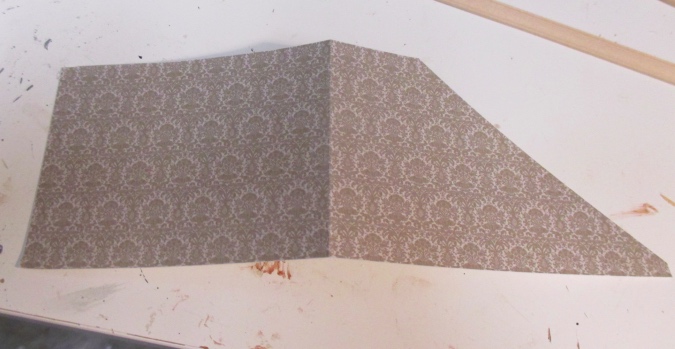 Here it is with the wallpaper and trim back on. No more gap!