After completing the kitchen cabinets, I turned my attention to the backsplash. It's not easy to find realistic tile to scale in 1:24. I was really tempted to print something out, but after the problems I've had with printies fading, I didn't want to tempt fate. So I started thinking about how I could use scrapbook paper to simulate tiles.
I wanted subway tile, but a post from 1 Inch Minis got me thinking about doing a mosaic tile instead. I bought a Fiskars border punch off eBay that punches out 1/8″ x 1/8″ squares.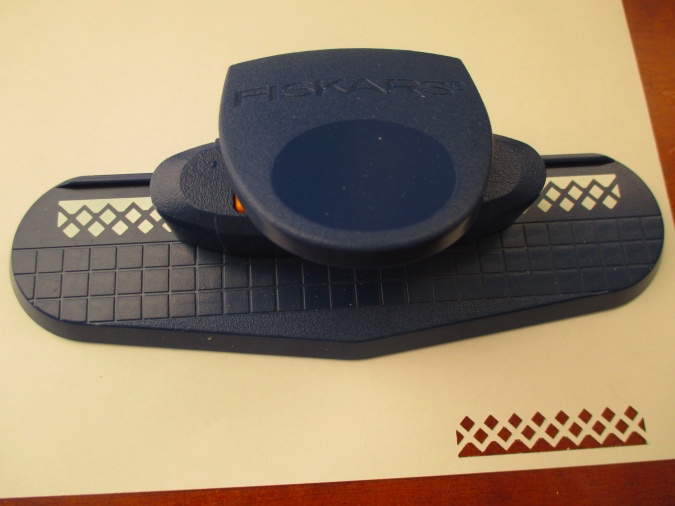 I got a piece of Teal Agate scrapbook paper from Michaels. The colors seem very blue/green on the website, but in reality it's more like an alternation between green and purple. I concentrated the punch on the green areas.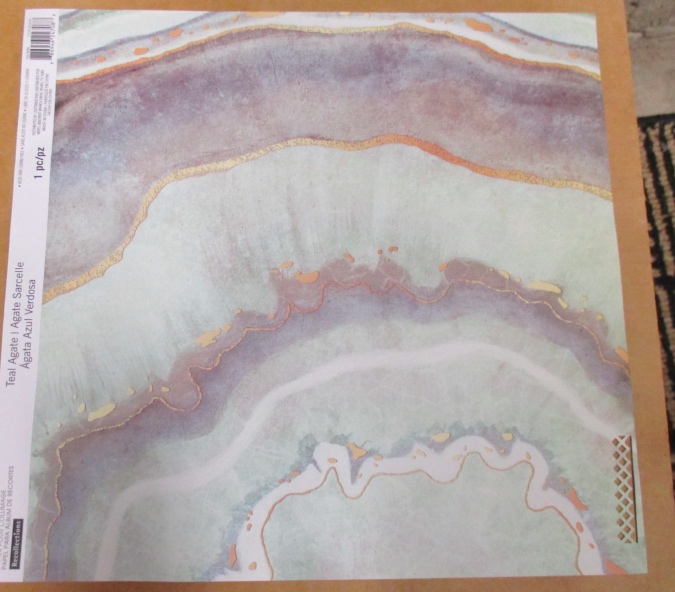 This is what gets punched out.

I pushed down on the squares to flatten them, and then scooped them into a container, discarding any that were too dark, gold, or white.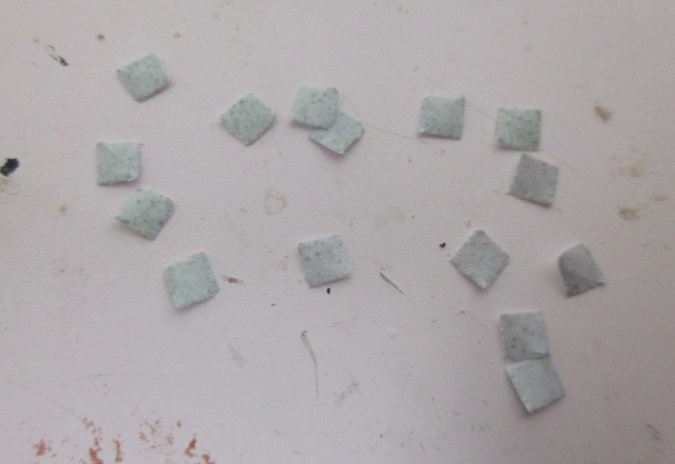 This is how many tiles I got from one sheet of paper (including some off colors mixed in that still need to be discarded).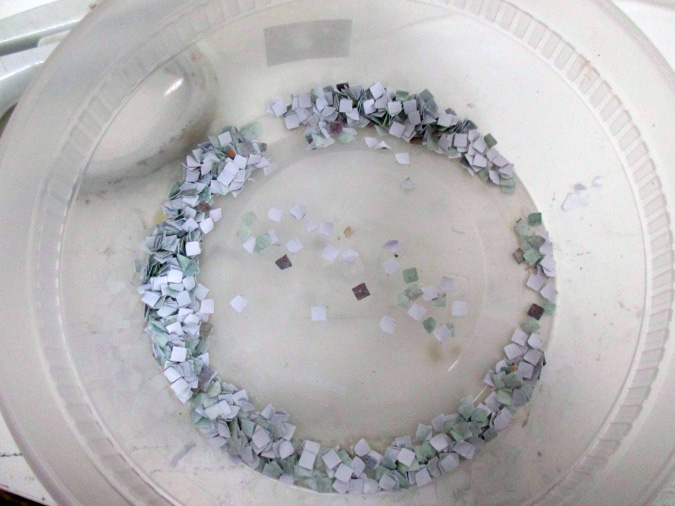 I cut a piece of 1/16″ thick wood the size of a backsplash panel, and painted it with my Tuscan Beige trim color. This is the panel that goes under the microwave. I squirted tacky glue onto a piece of wax paper, and then used the tip of a toothpick to add a dab of glue to the backing. Then I flipped the toothpick over and used the clean end to nudge a tile into place. I just eyeballed the grout lines.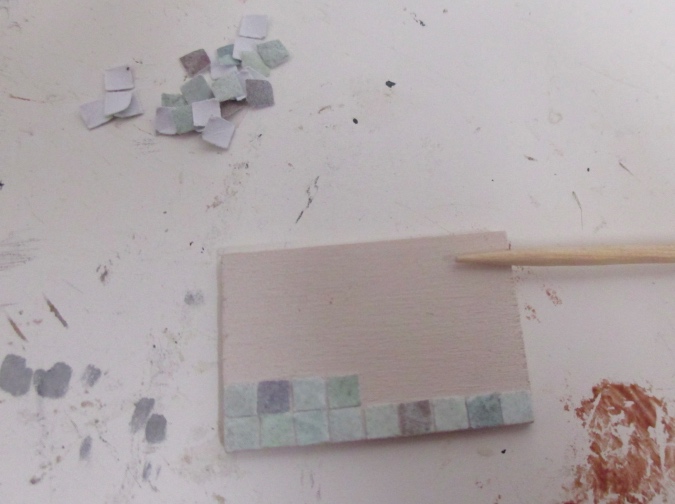 Here's my first attempt. After seeing it in place, I picked off a few tiles that seemed weird and replaced them.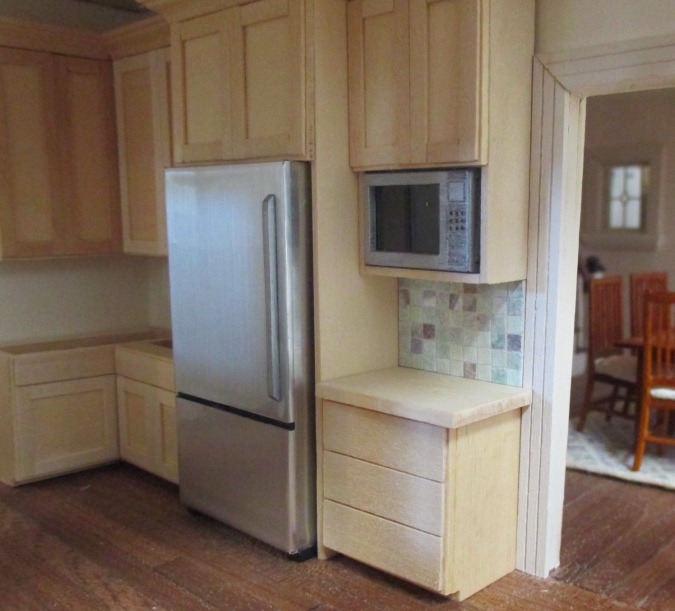 I think if I had painted these with matte varnish they would have looked like stone, but I wanted a shiny finish. I used a toothpick to put a dab of clear Gallery Glass on each tile, keeping it off the grout lines to maintain separation between the tiles.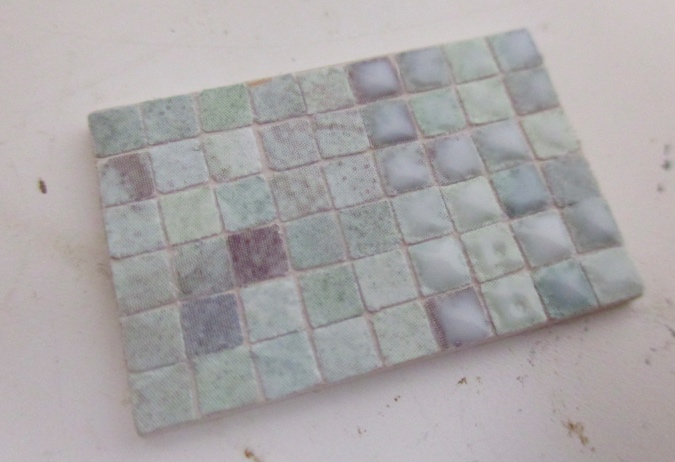 The Gallery Glass dries clear and shiny.