With the bottles finished, it's time to breathe some life into this bar! (And by "life" I mean "alcohol," obviously.) I hate the permanence of gluing down accessories, but with this many small pieces it's a necessity. I started by arranging a shelf's length of bottles to get them in an order I wanted, and then glued them one by one to the shelf.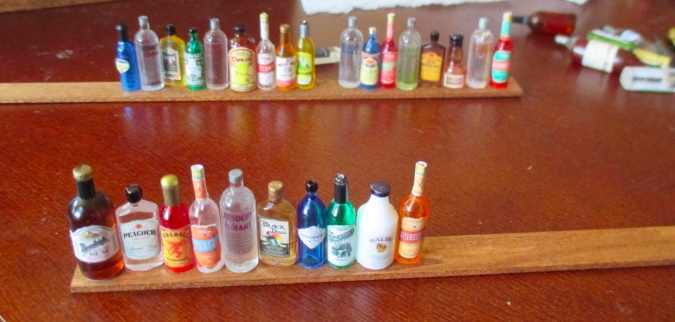 Next I did the glasses. All of these glasses are plastic — not as realistic looking as glass, but a lot less expensive and less fragile. The espresso maker is from Elf Miniatures.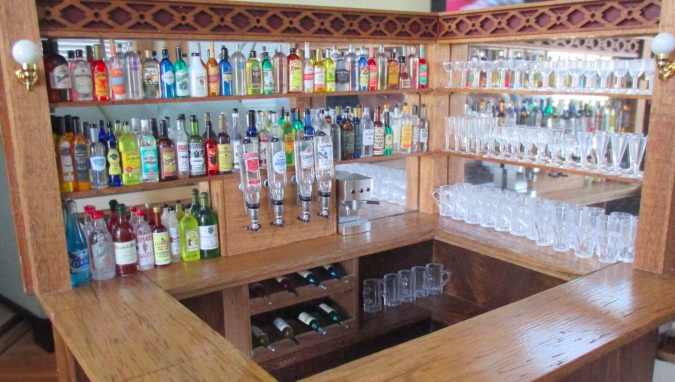 Time to glue in the beer taps. These came from Dollshouse Emporium. They're resin with no moving parts. The gap underneath the handles bugged me… how would these actually work to pour beer?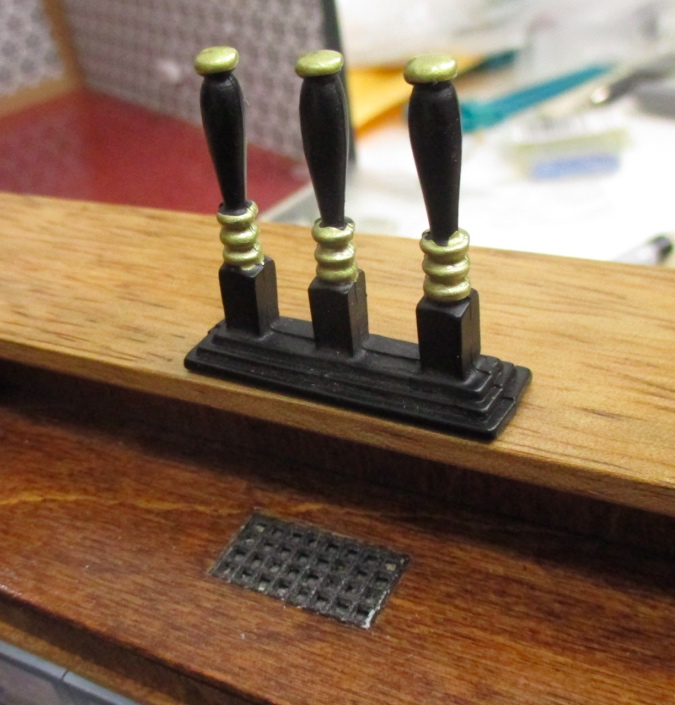 I made a piece to cover up the gap under the handles, and added half scale faucets as taps.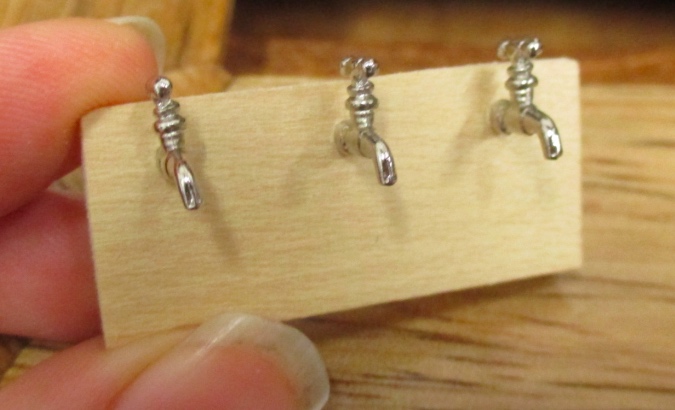 Better! But the drain area is too small.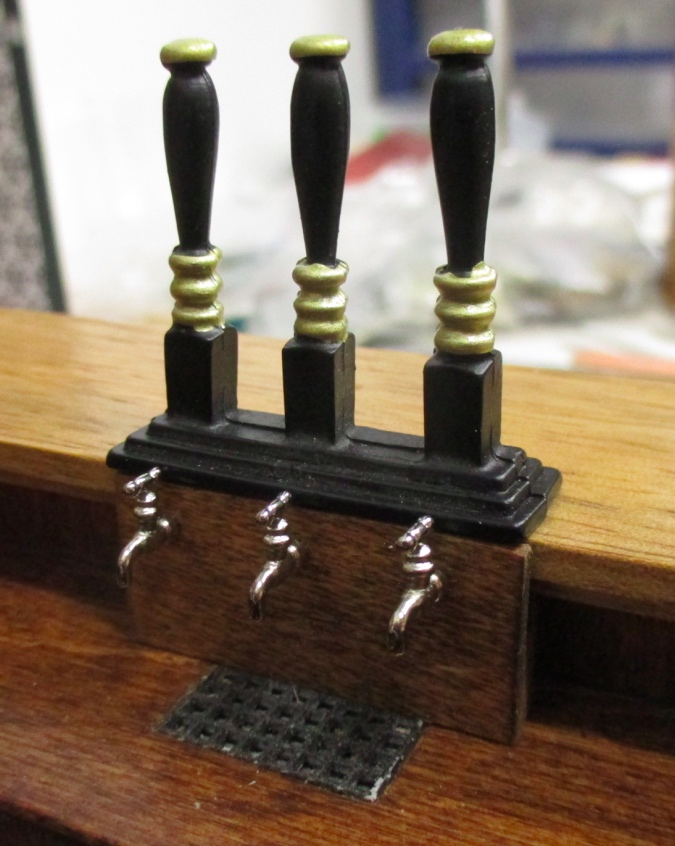 I made a new drain by gluing window screen mesh onto a piece of scrapbook paper.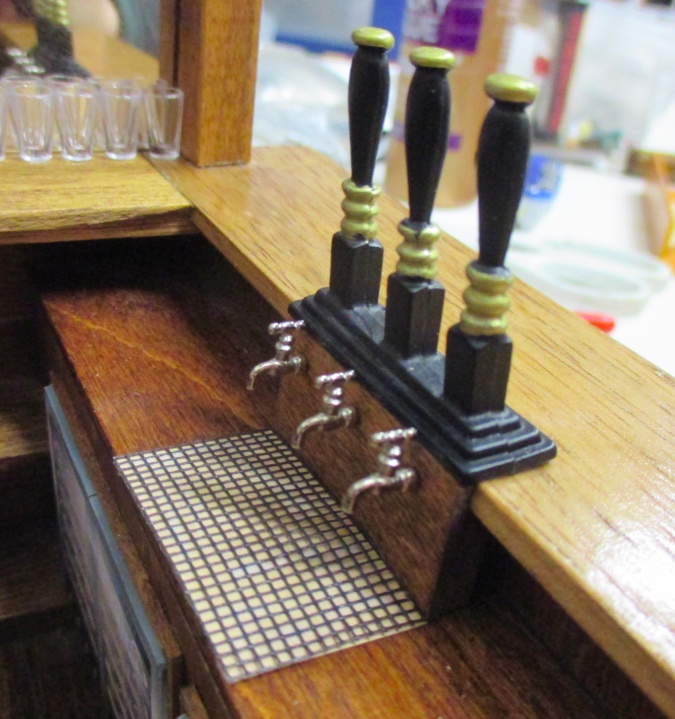 I painted it black and glued it down to the bar.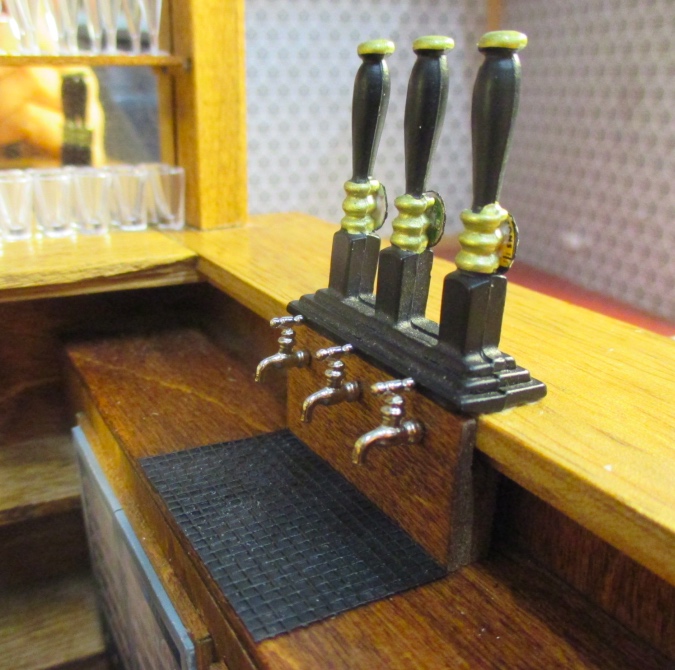 I added medallions to the fronts of the handles, made from pictures I found online.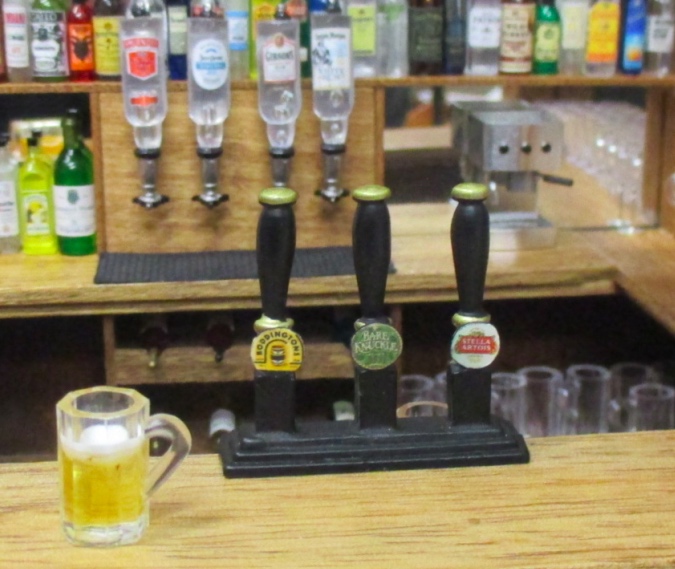 Another mesh draining mat is under the optics.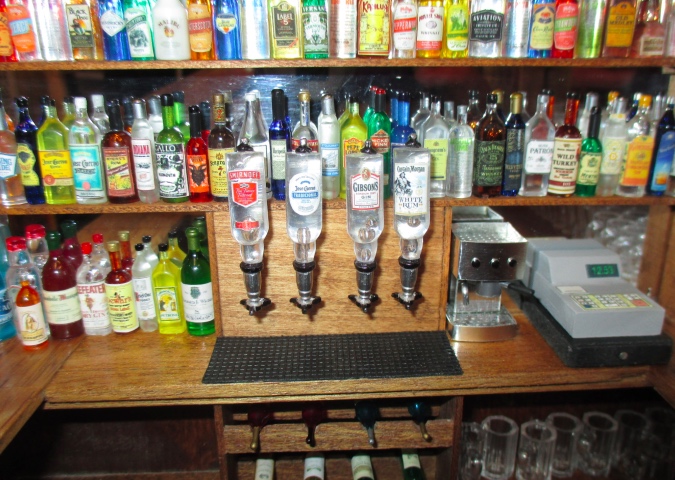 The cash register is made from a simple kit that I got cheap at a flea market. I don't like the fakeness of the buttons, but couldn't find a better alternative. (Admittedly, I didn't look very hard.) I haven't glued the cash register down, so if the keypad continues to bug me I can change it.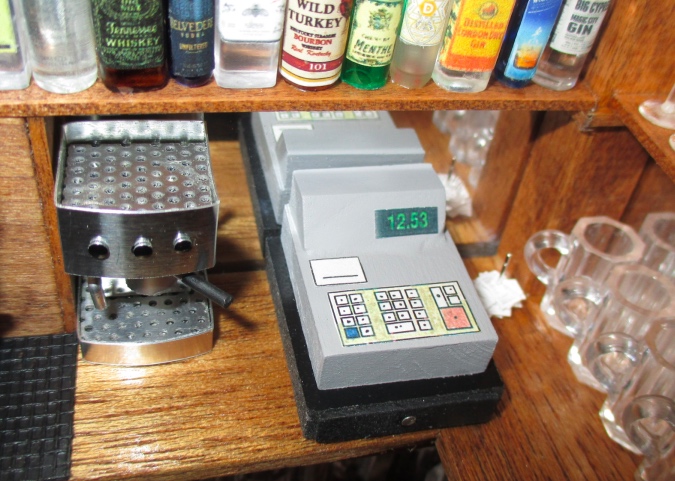 Next to the cash register is a stack of receipts on a "spike" made from an earring post. It's the same receipt over and over, but you can't tell. I found one on Google Images and resized it to 3mm wide.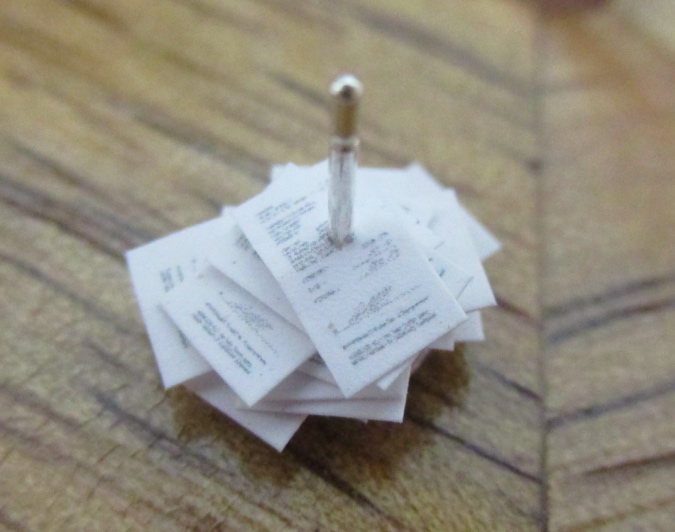 I still have a bunch of drinks and other accessories to spread around on the bar and on the shelves underneath, but here's how the stocked bar looks for now.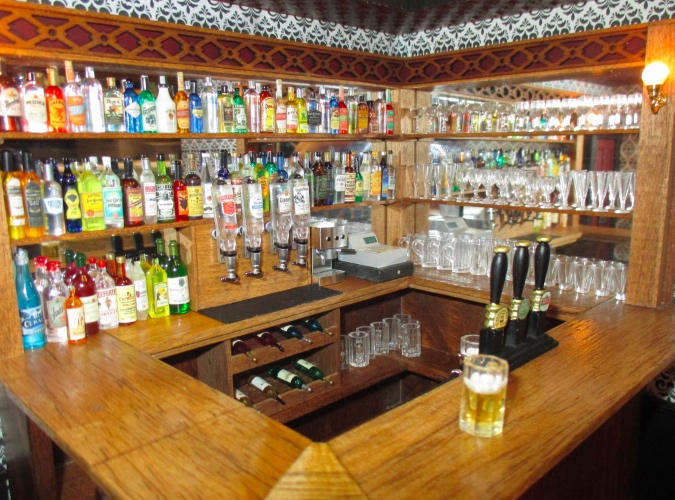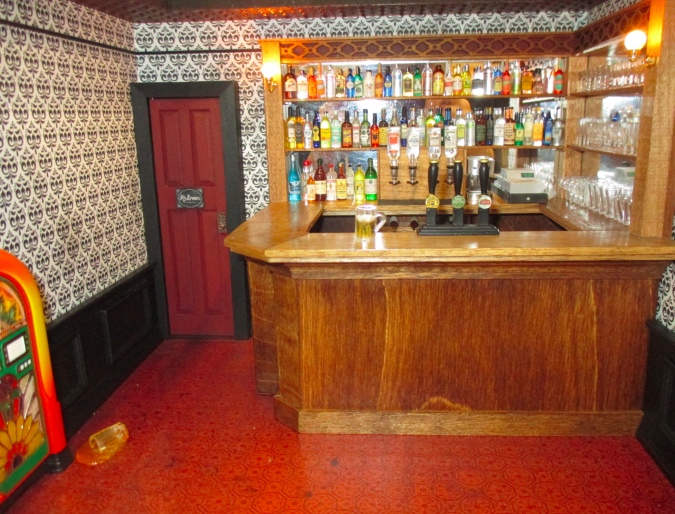 I love this spilled beer! I got it from Tumdee Dolls House Miniatures at the same time I bought the optics. They have a no frills website but a lot of neat things if you dig through it.