About a year ago I posted about the Bauder Pine attic roombox inside a trunk. Recently I spotted another one on eBay, but this was a Spanish style. I was going to bid on it, but I always wait until the very end of the auction, and this time I forgot that I had to log in to eBay before I could bid. By the time I logged in, the auction had ended. *facepalm*
Anyway, someone got themselves a nice treasure! I hope whoever bought it doesn't mind that I grabbed the photos off eBay.
My attic trunk has an open front, but the front of the Spanish trunk slides open and closed.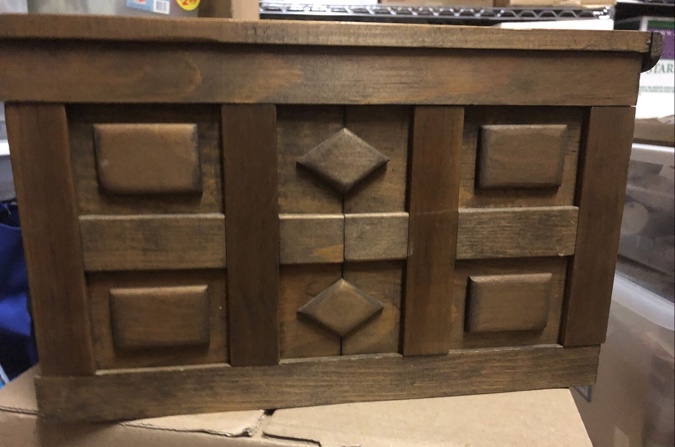 Inside it has stucco walls and a clay tile floor. The tiles look a bit large. If I'd bought it, I might have replaced it with a dark hardwood floor.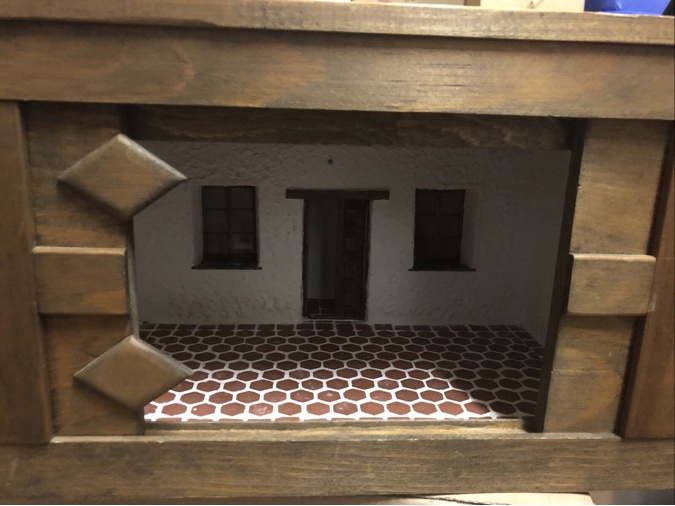 Like my attic trunk, the top of the Spanish trunk swings open on hinges.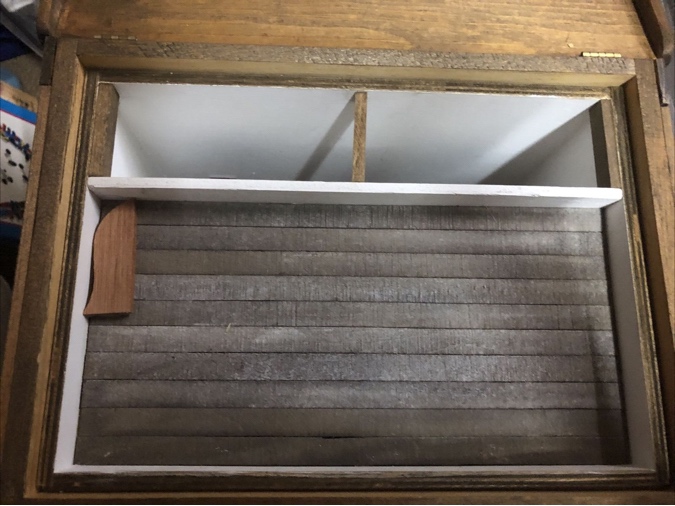 That allows access to the area behind the wall, but the Spanish trunk doesn't have electricity like mine does. Seems like this would make the area behind the wall too dark to see through the windows, but maybe some light comes in when the top of the trunk is open.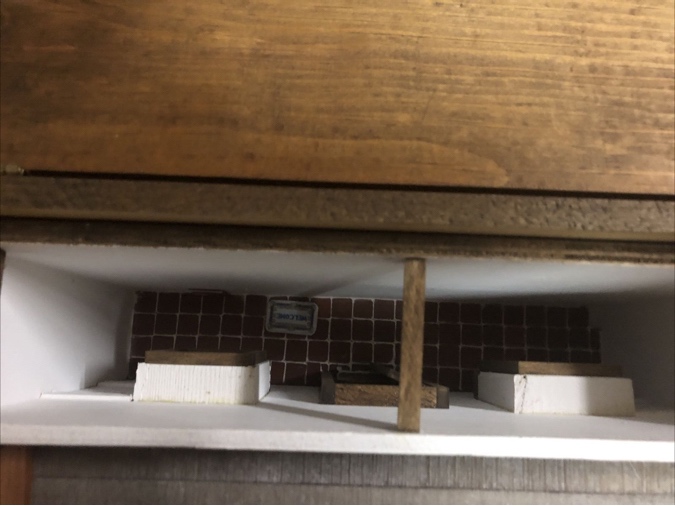 The bottom of the eBay trunk was signed and numbered 19/50. Seeing this made me check my own trunk roombox, but mine isn't signed. I heard that mine was offered as a workshop at the NAME 1987 national convention, so the fact that it's not signed probably means it was finished by the person who took the workshop, not by Bauder Pine.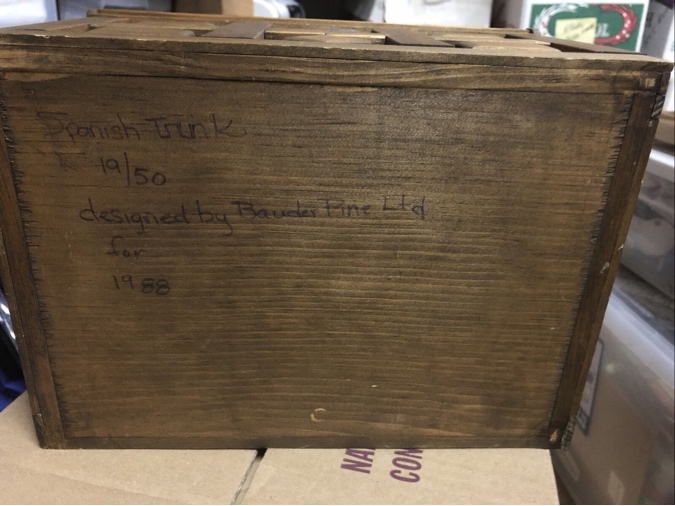 My attic has picked up a bit more clutter since I posted about it last year. Here's how it currently looks.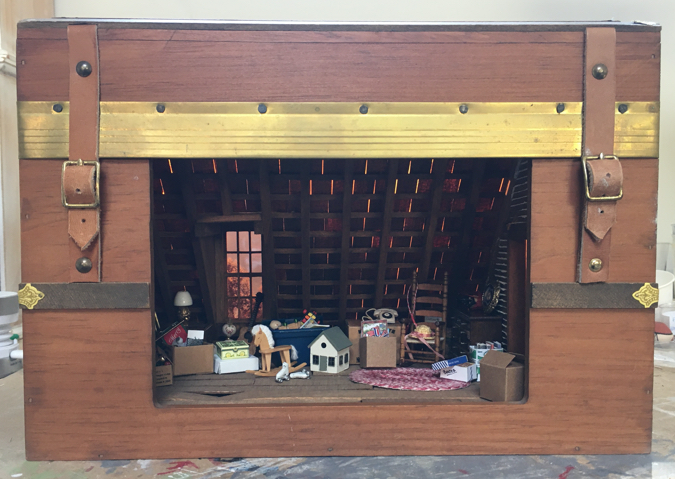 I made these boxes from a kit I bought off eBay. I like the realism of the boxes, but I was disappointed that they're plain paper. I expected something stiffer. Most of the books are rejects from when I filled up the bookshelves in the Queen Anne Rowhouse, but Gone with the Wind came from a swap.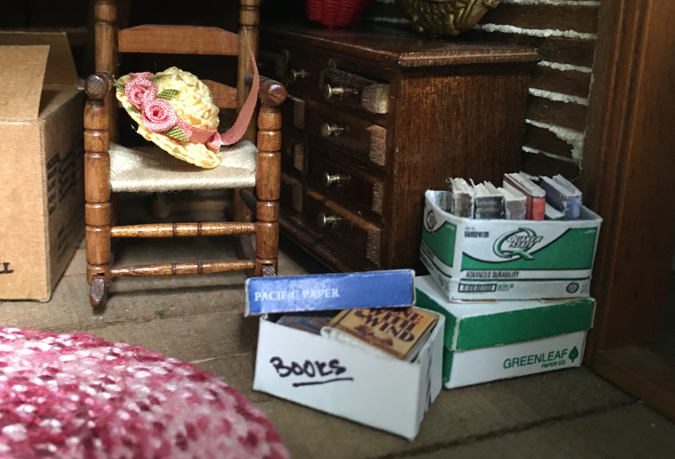 I also made some (stiffer) cardboard boxes out of a kit from Etsy and filled one up with odds and ends from swaps.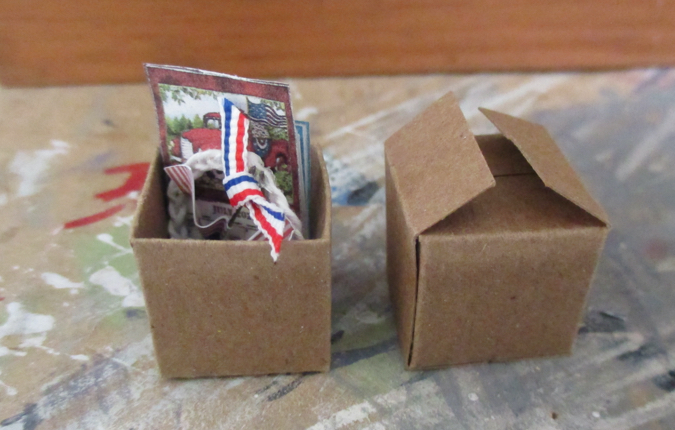 I had these metal pieces in my stash — they're a headboard and footboard for a bed that didn't come with any other parts. I painted them gold to approximate brass. I would have preferred Vintage Brass paint, but every time I've looked for this at Michaels it's sold out. Pandemic supply chain issues?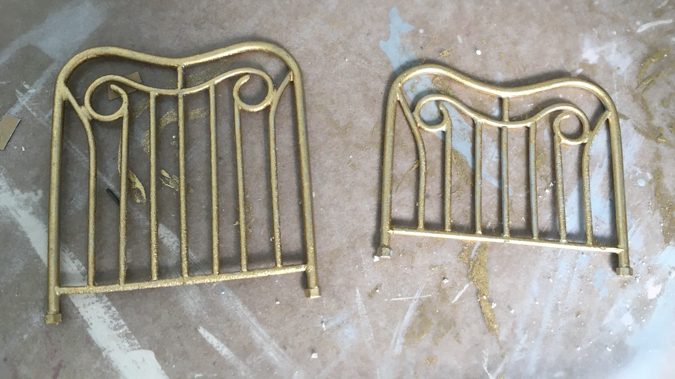 Here's a nice spot for them, next to the chimney.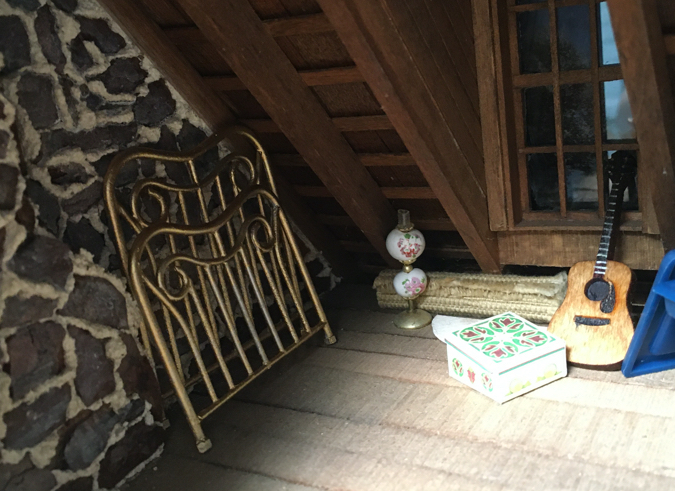 And tucked in behind the clutter. It's fine that I never bought the Vintage Brass paint, because back there in the shadow you wouldn't be able to tell the difference…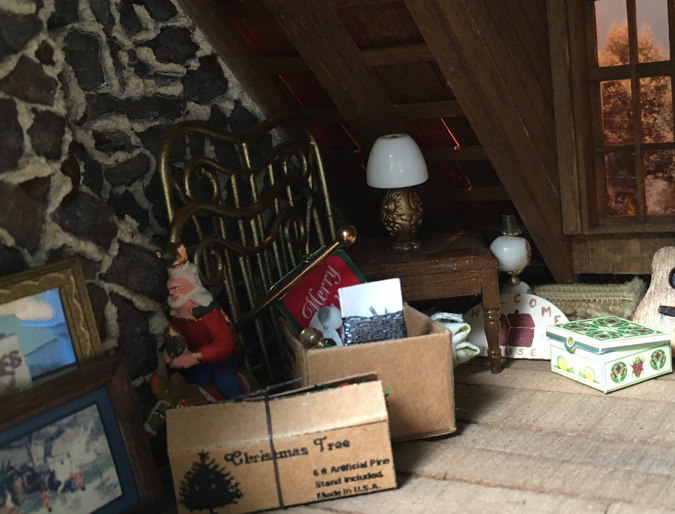 I have been keeping an eye out for other random items that would look good in the attic and recently bought these off eBay. (This time I remembered to log in!)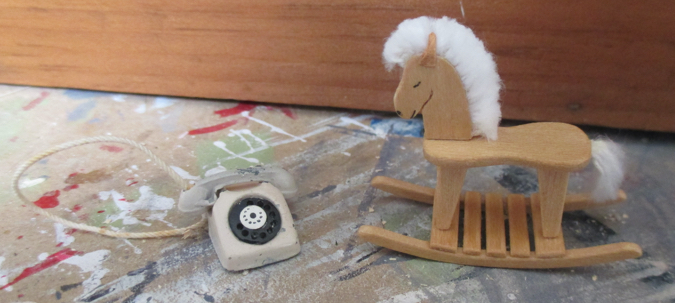 The rocking horse is signed by Beth Gill.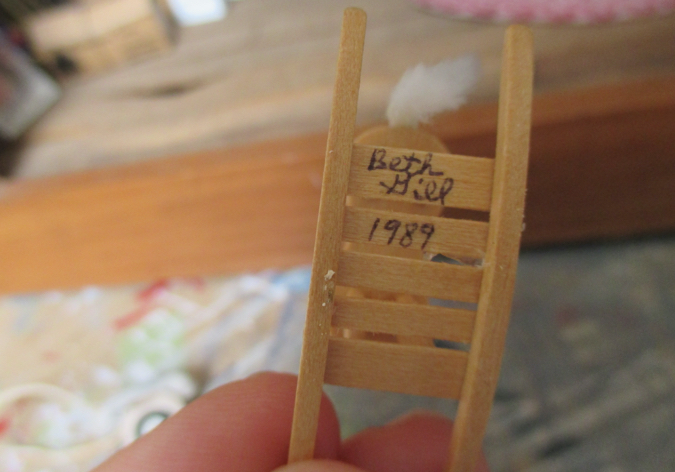 It's been fun spreading things around. The attic has a good amount of stuff in it already, but it won't look authentic unless it's full! I have my eye on some Jane Harrop kits that I think will work well in here.