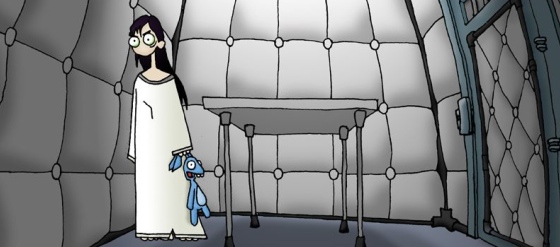 Adventure Gamers has posted my review of Edna & Harvey: The Breakout, an quirky little game from German developer Daedalic. Actually, there's nothing "little" about it… this is a long game with a ton of gratuitous interactivity crammed into it. But it's a cartoon with a wacky art style, and you play a mental patient who (along with her talking stuffed bunny) are trying to break out of an asylum, so it's tempting to characterize Edna & Harvey as a "light" game. I was pleasantly surprised to discover an emotionally charged story buried underneath all the layers of silliness.
If you find the review convincing, you can buy the game
at Amazon. And probably other places.