Third day on this rehab and it's looking good! Took me about an hour and a half to paint the whole house.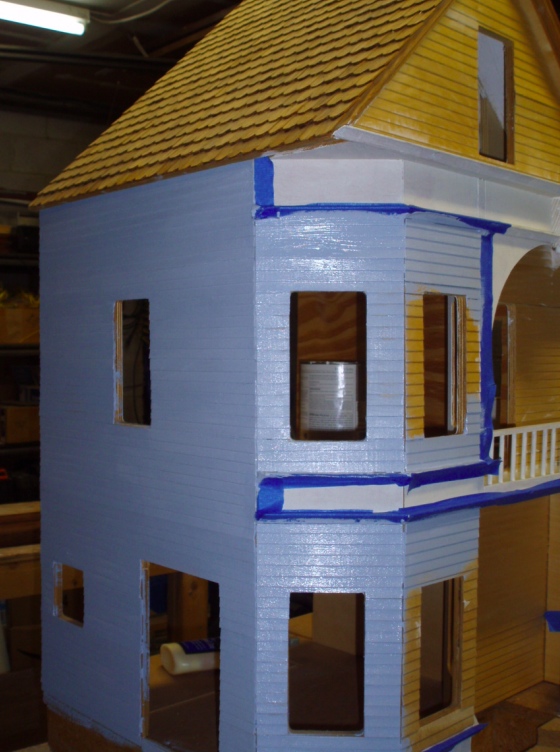 I'm using light blue paint that I've had for several years, and it was very thick when I first opened it, as if a lot of the water had evaporated since the last time I used it. Might not have been fully sealed. Geoff helped out, first stirring it with his drill attachment, then adding water until the consistency was closer to how paint should be.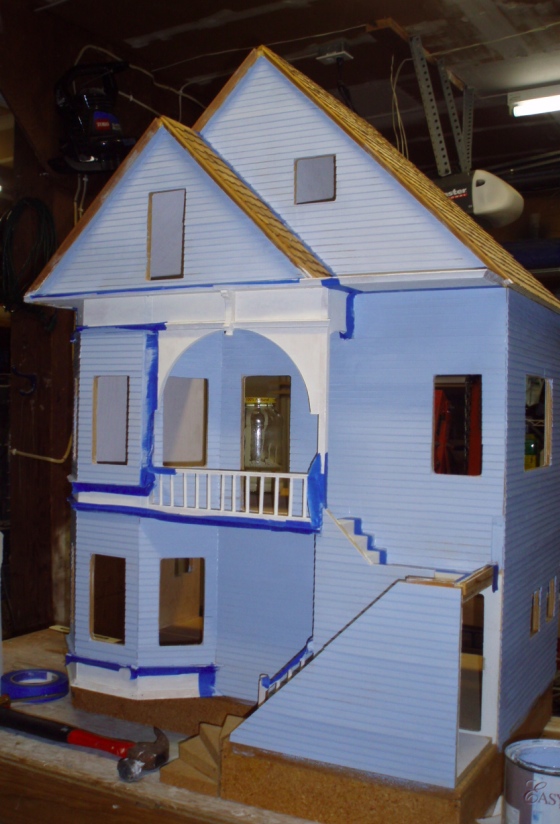 The other thing I did (err, I mean the other thing Geoff did) was enlarge the small window hole on the third floor. I bought a small Victorian window to go in there and it was about half an inch too big.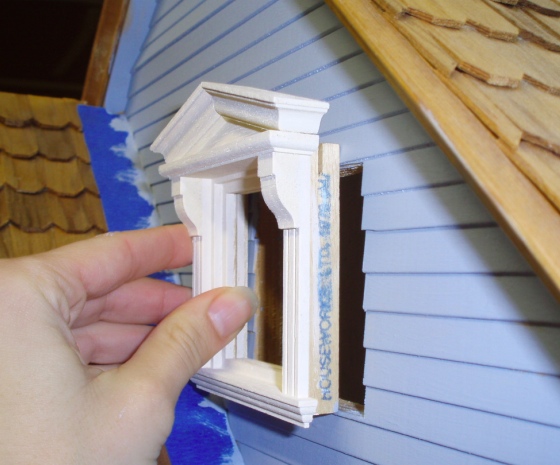 With a die cut or laser cut house, I'd use a craft knife. For this cabinet grade plywood, we had to bring out the power tools. Sawzall to the rescue!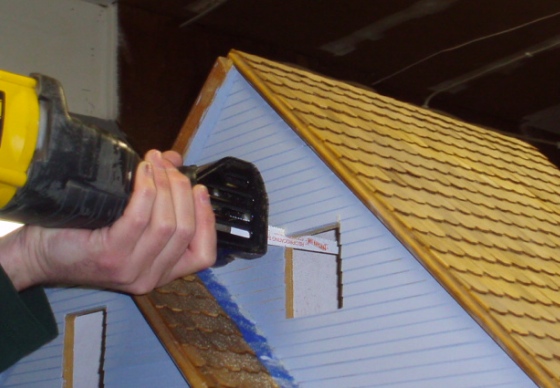 And here's how it looks (along with the one other window I've painted so far).