I'd put the roof on before to see how it looked, but now that the siding is in I was able to glue it down. As expected, it didn't fit like it was supposed to. That's where balsa strips and wood filler come in handy!
It's looking like a real house!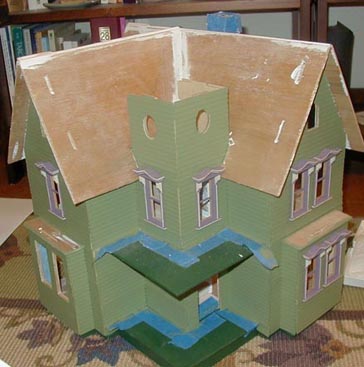 I glued little pieces of balsa into some large gaps. These will be hidden by the shingles.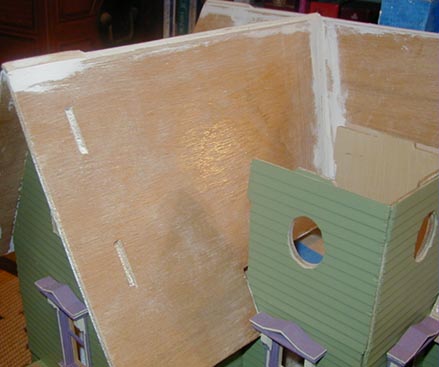 I also glued the tower roof together but haven't taken any pictures. It's at the hangar so I'm not actually sure how well it held together. Next up, shingles!
Update June 25 – At long last, I've started on the shingles! I actually had my first experience shingling a few weeks ago with the Arthur. I used a hot glue gun and was amazed at how easy it was. I decided to do the Fairfield next while I was still in a shingling mood. It's about time… I stained these shingles last August!
Geoff snapped a picture while I was deep in concentration…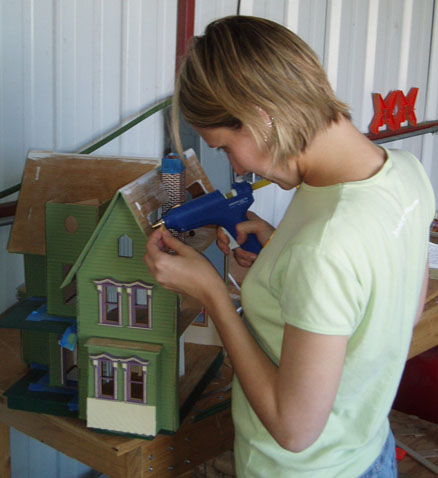 Even though I'm gluing shingles on one by one, it's steady progress.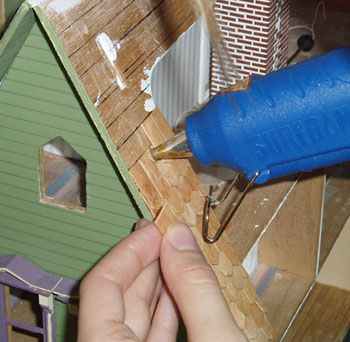 I used a ruler, but some of my guide lines aren't quite straight. Oh well.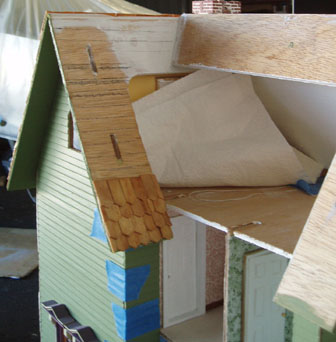 This is what I completed today. It took about two hours to do this part of the roof.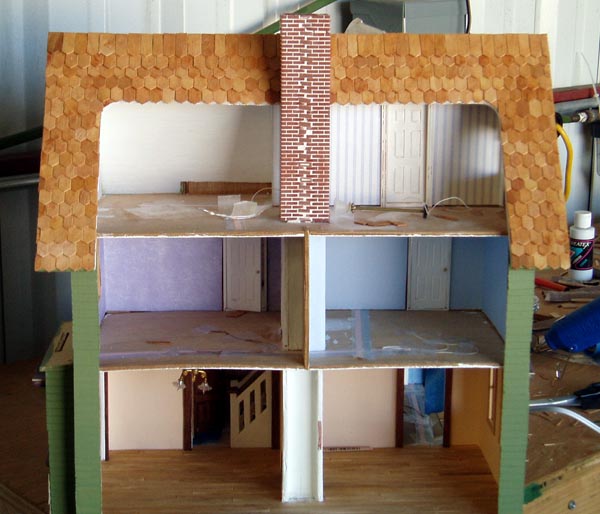 I stained the shingles with Minwax Golden Peacan, but they came out looking almost like cedar. I'm pretty happy with how they look on the house. As I hoped when I stained them, the shade of stain goes well with the green.
My other bit of progress this week was finally placing an order with SDK Miniatures for furniture kits. I already have the furnishings for most of the rooms, and these kits should complete the house. They haven't arrived yet, but I'm excited to get started on them when they do.