Between the Thatched Cottage and a recent Craigslist score, I've been on a bit of a dollhouse buying jag lately — so I didn't buy this one when I saw it on eBay a few weeks ago! But I did recognize it as one of Jackie Deiber's half scale pull-apart houses, and I reached out to the seller to ask permission to post some of her pictures.
I believe this is a modified Amberwood, as shown in this flyer that someone posted on the Greenleaf forum a few years ago. I don't think I've ever seen one in person. Some of Jackie's other houses, like the Pepperwood Farm, are very prevalent on Craigslist and eBay, so it seems the Amberwood may be a rarity.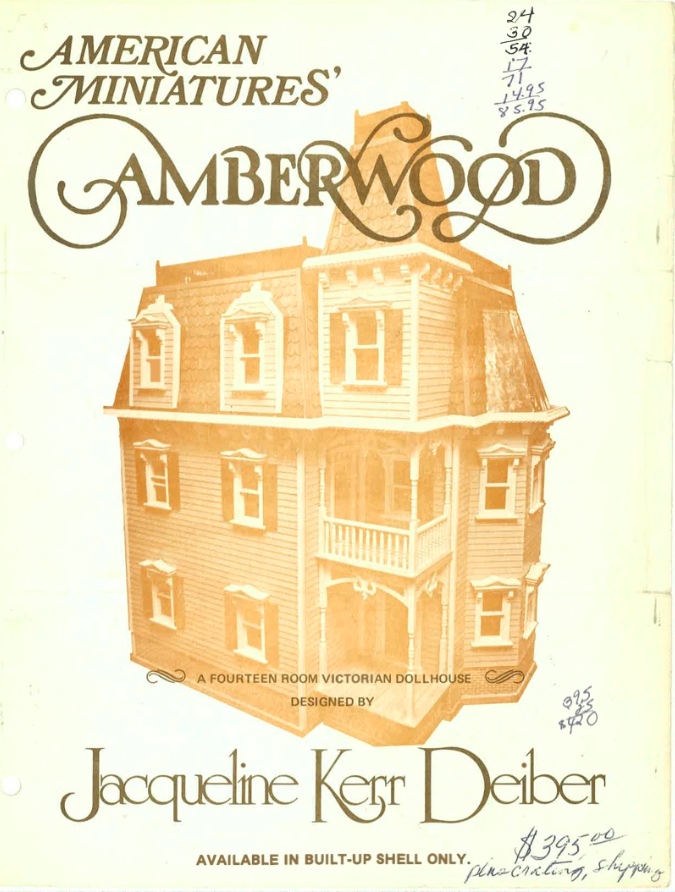 From the photos on the second page of the flyer, it seems the Amberwood had hinged panels on one side, and was open on the other side. From the dimensions (45″ tall) it must have been 1:12 scale.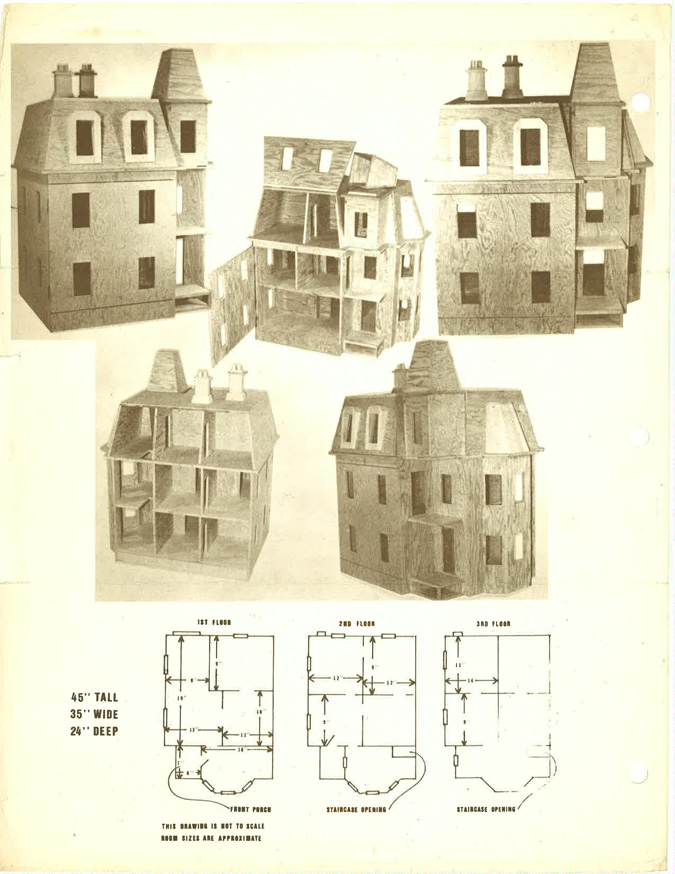 To be honest I think the half scale version looks a bit top-heavy. The tower and roof aren't quite as overpowering with two stories instead of one.
Here's the other side – it's the same house, but before the current owner fixed it up. (She did a great job! I love the new colors.)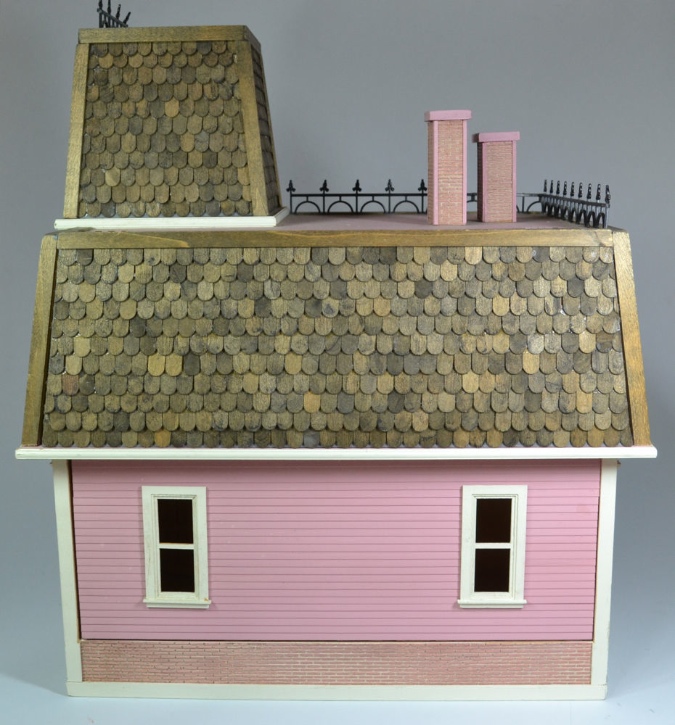 The house has the same bricks and latticework as my Gull Bay.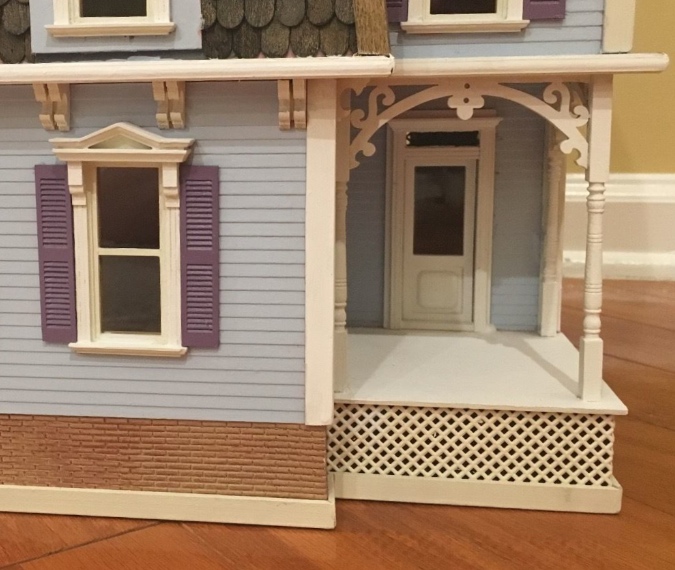 The back slides out.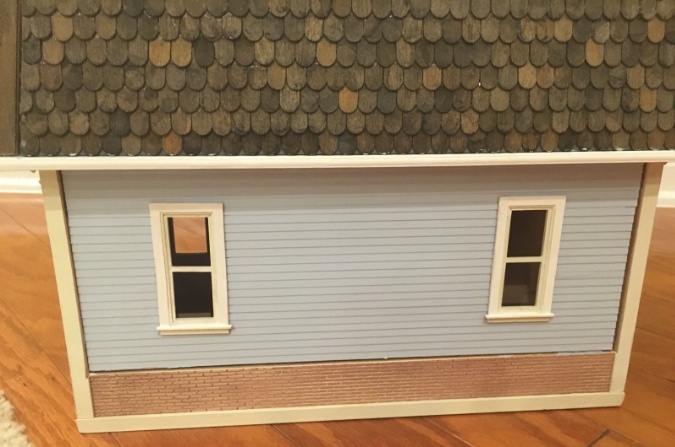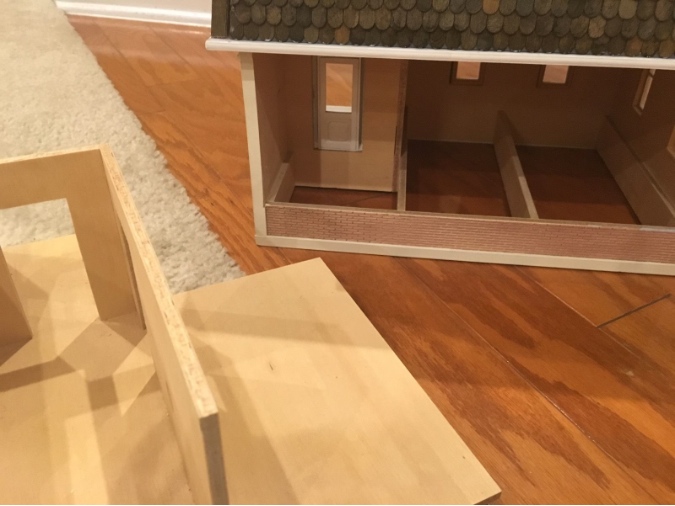 And the top is hinged to access the attic rooms.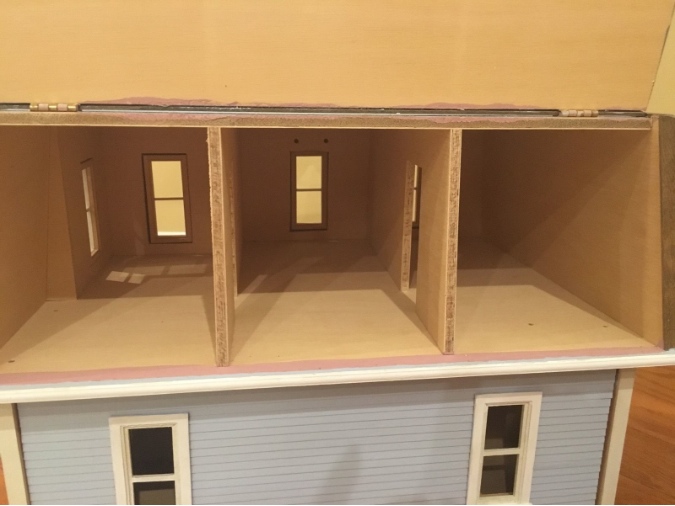 It's not shown in these photos, but the tower roof lifts off too.
I'm still on the lookout for more of these pull-apart houses, in any scale. If you have one please email me, I'd love to see pictures!