Check out this house that's on the market in the neighborhood where I grew up.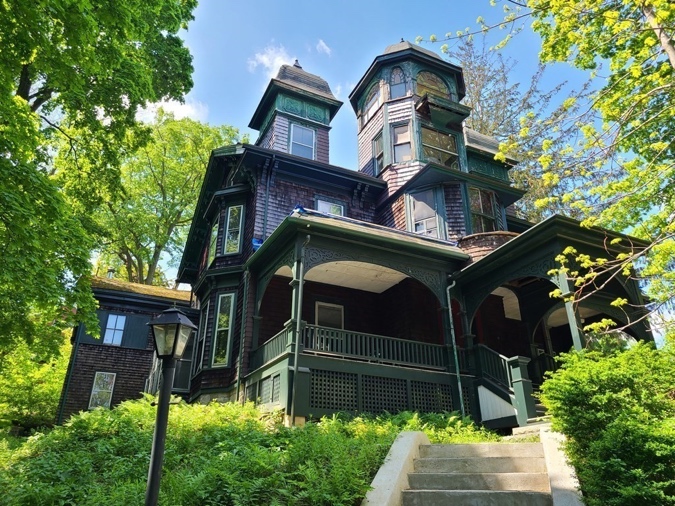 This house is next door to one of my best friend's houses, but I don't remember it. When I showed her the listing she said, "Oh yeah, the haunted house!" which sounded familiar, but I still can't picture this house being next to hers. Apparently we refused to trick or treat there because, y'know, ghosts.
This is just one of many historic houses in the area. I had friends who lived in Queen Anne Victorians and Colonials. The house I grew up in is a Dutch Colonial (I think? I'm sure my dad will weigh in) built in 1905 1912. But when I was a kid, those houses were just houses. I didn't know to appreciate glass doorknobs and windows that slid up and down on ropes and original hardwood floors.
And just look at these details…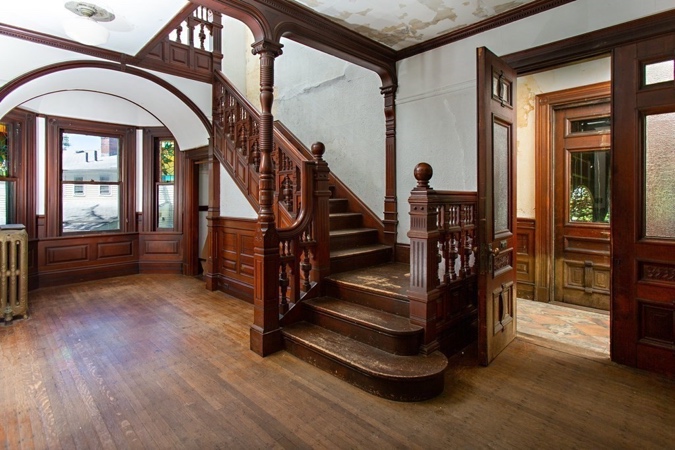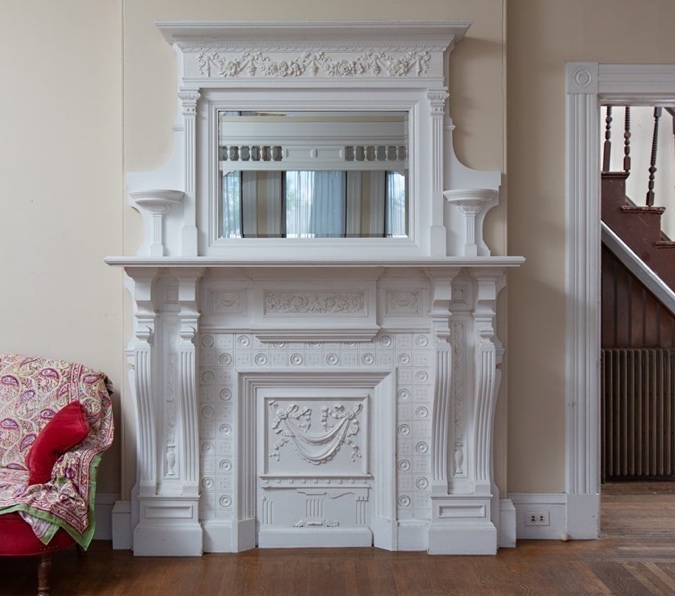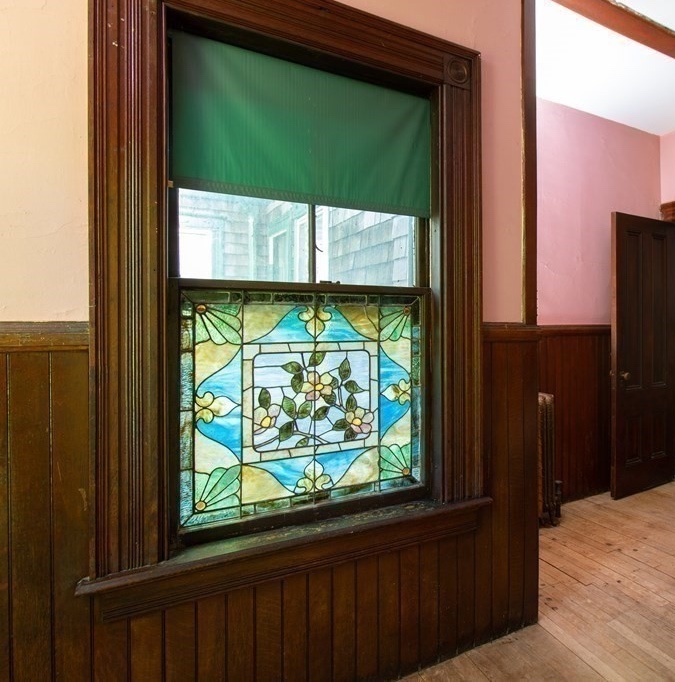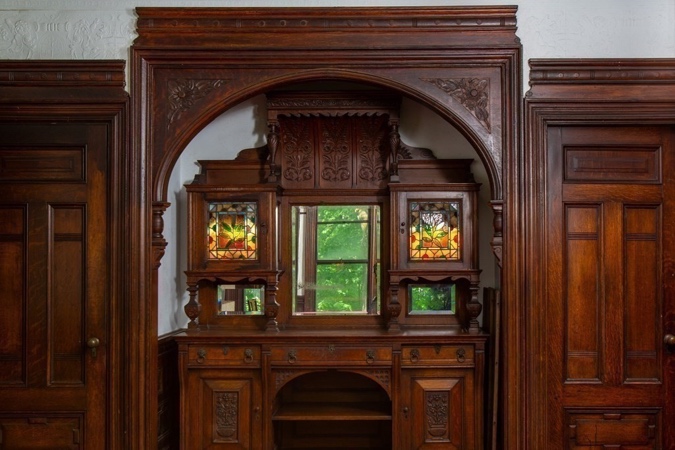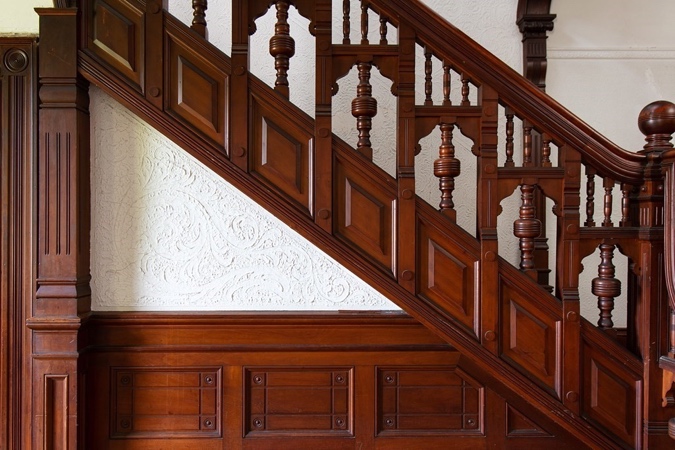 This house is priced at $1.95M even though it clearly needs a ton of work. This isn't like the bargains on that Cheap Old Houses show on HGTV. But with a staircase like that — and a turret! — I sure hope someone buys it to fix it up, not tear it down.
I love this peek at the inside of the turret.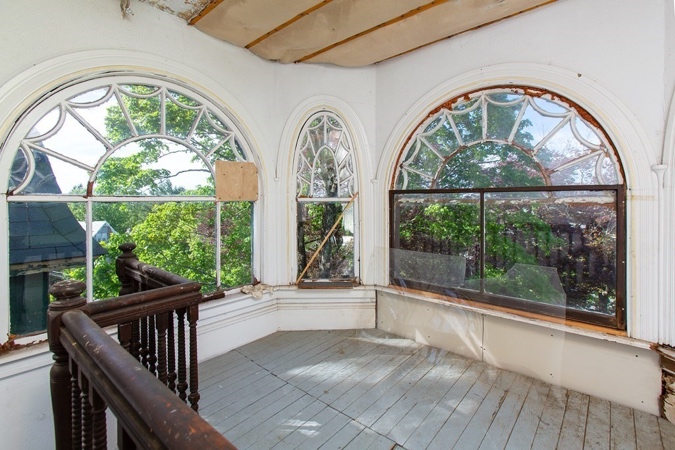 That's sort of what it would look like if you could shrink down and stand inside the Victorianna's cupola.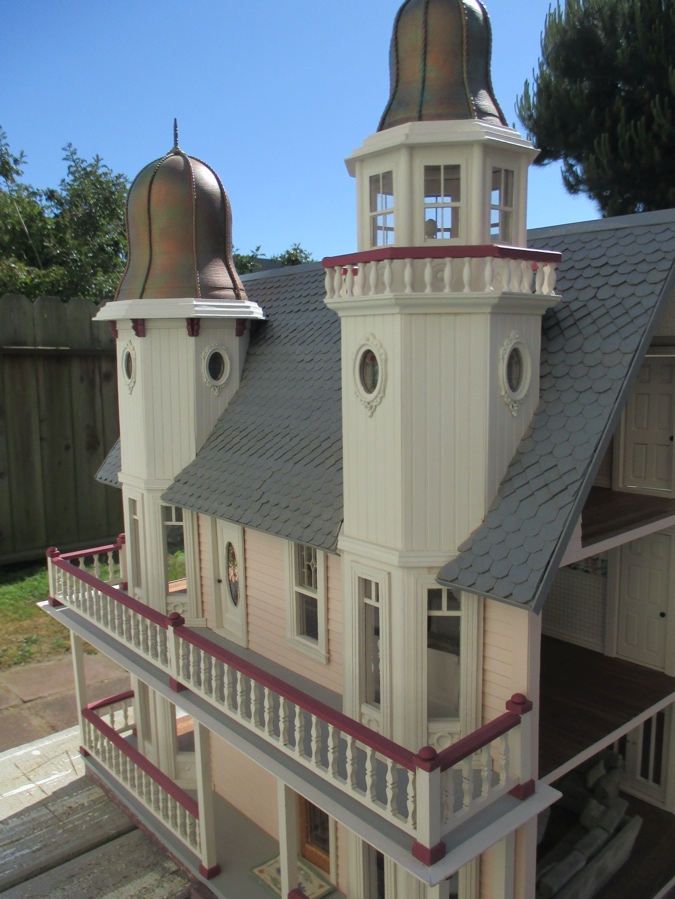 At least I can build as many Victorian dollhouses as I want, for way less than two million dollars…
UPDATE: As noted by my dad in the comments, the house I grew up in is NOT a Dutch Colonial but a sort of Craftsmany-thing that defies definition. No wonder I love Craftsmans.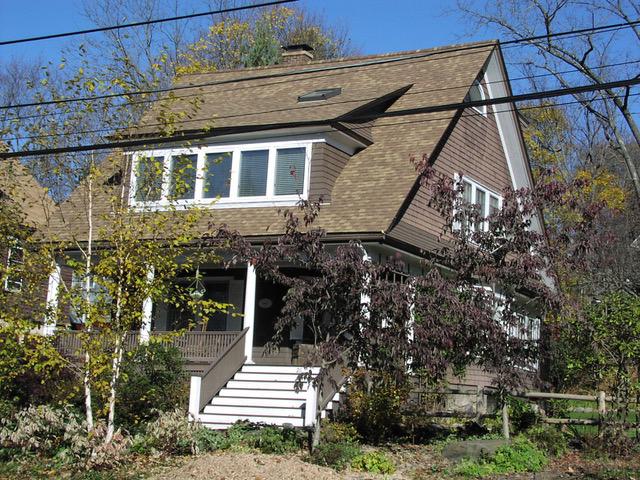 ---
In other news, if any of my readers have been looking for a Bill Lankford Place for All Seasons dollhouse, here's one on eBay that has had progressive price drops for several months. It started around $1,500 and is now down to $355 (plus shipping, or local pickup in Florida).
It includes a bunch of furniture pieces that I suspect are Cassidy Creations kits, but might even be genuine Bauder-Pine. At this price I'd be tempted to buy it if I didn't already have one.