Today I made a tree to go outside my puzzle house. I used a bare Lemax tree that I bought on clearance years ago and the "foliage" left over from the Fairfield's shrubbery.
The tree is from the Sugar 'n Spice line, which means it's supposed to look like candy. It started out white and covered with glitter. (A powdered sugar tree, I guess!)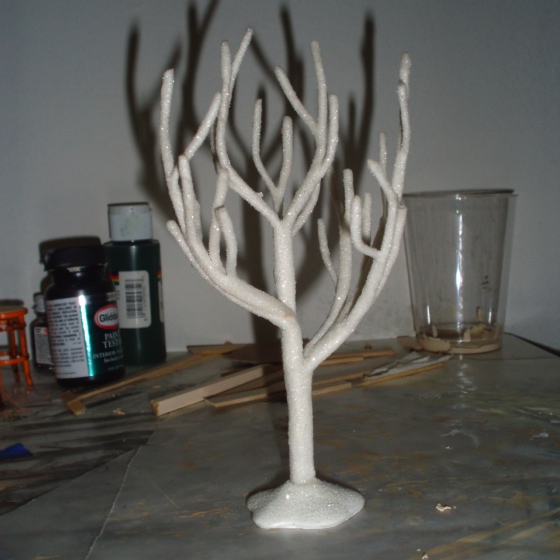 Initially I tried to sand off the glitter but gave up very quickly and decided to just paint over it. The glitter actually gives the tree a nice texture.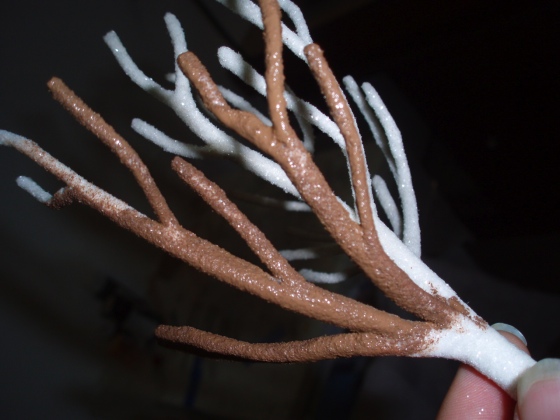 I painted the whole thing even though most of the branches would be covered up.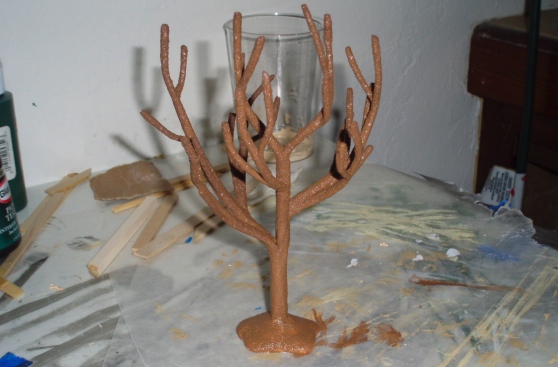 I covered the branches with the foliage fiber clusters I had remaining from the Fairfield landscaping project. Ideally I would have used a lighter shade of green, but I wanted to use up the half package of medium green that I had left. (It turned out not to be enough and I had to buy more—so I could have used a different shade after all. Oh well.)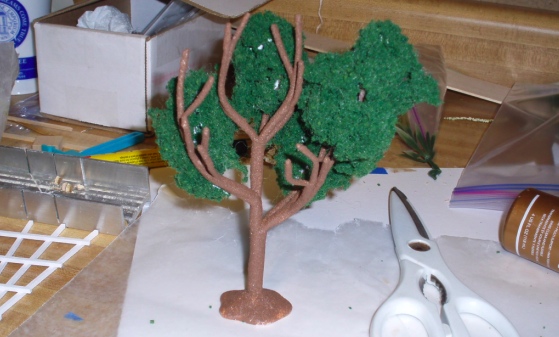 I attached the foliage to the branches with tacky glue. The clusters clump together in a way that looks pretty natural, I think. I covered all of the branches and let the glue dry, then went back and filled in a few holes. (The picture below was taken before the holes were filled…)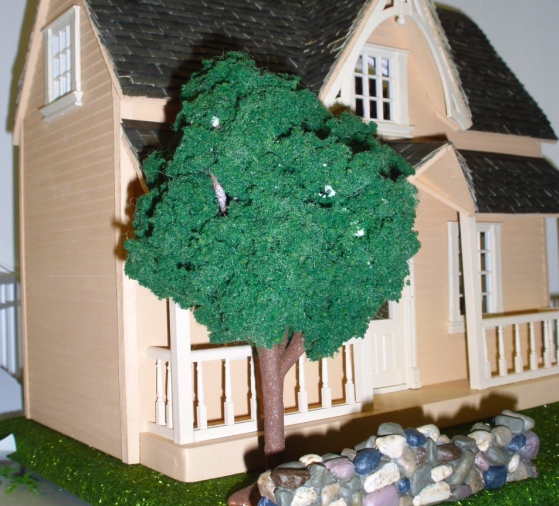 It's a little bushier than I imagined it, but I think it came out okay for a first attempt. Eventually I'll glue it to the base and edge it with little rocks like I did the trees in the Fairfield. I'm also planning to create a small flowerbed on the other side of the yard, and put a trellis with climbing vines on the side of the house. The rock walls are from a Dept. 56 autumn landscape set that I picked up at Goodwill a few years ago.