The last time I worked on the Hillside Victorian's deck, I wasn't sure about the color I'd painted it. I also didn't like how the flagstones ended abruptly at the stairs. I decided to continue the flagstones onto the stairway (like in the inspiration photo I found online) and to paint the deck another color. I picked out a few of the shades that I'd been using in the flagstones and put swatches up against the house to see what looked best.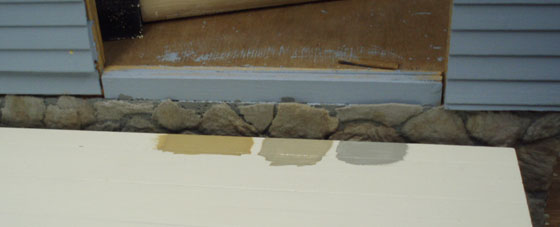 The colors are a bit off in this picture, but the one in the middle is a greenish gray Glidden paint named Olivewood. Of the three, I thought it looked best against the blue of the house while also contrasting with the mostly gray/brown of the stones.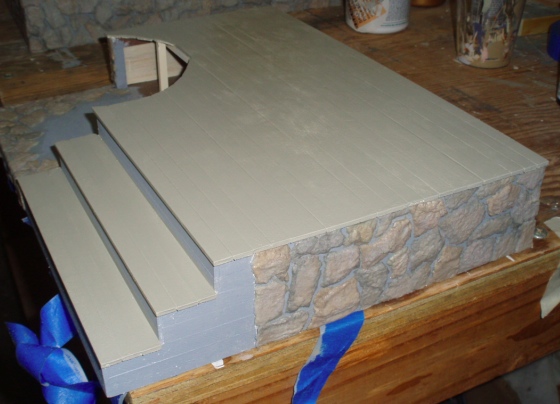 After the porch paint dried, I added egg carton stones to the side of the stairs.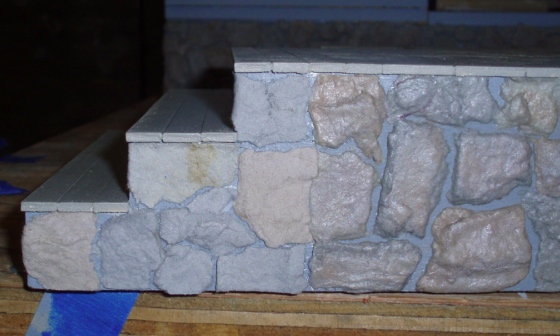 And then to the risers.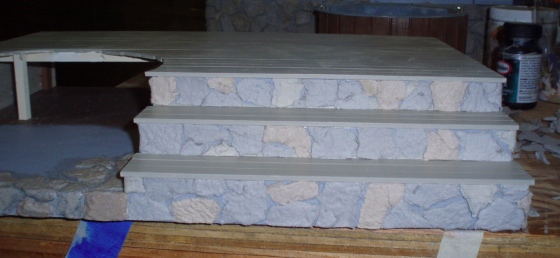 And here they are after adding paint and matte varnish. (Didn't bother to take pictures of those steps yet again! If you haven't been following this and want to see how it was done, look here.)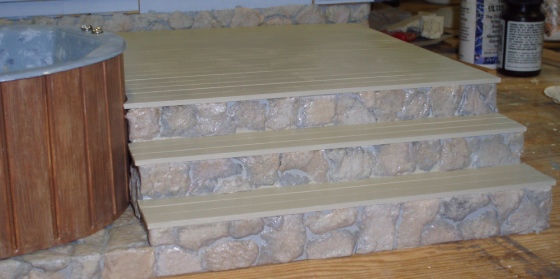 I'm glad I went to the trouble, I think this looks much better.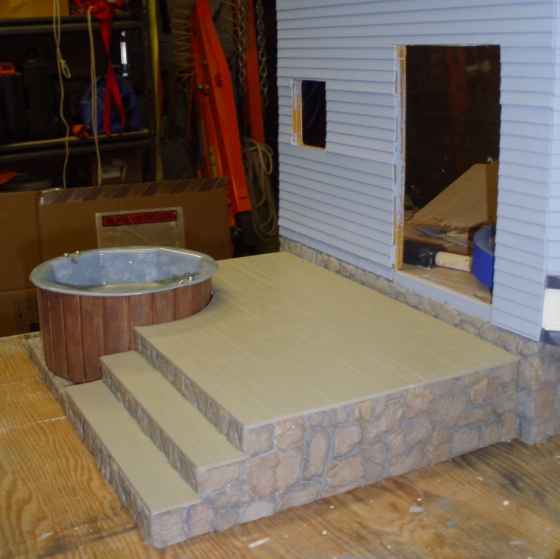 I still need to build the step to go under the French doors, and add a railing. Here is the step roughed in (I think it will have stone around the bottom too, just like in the inspiration photo).