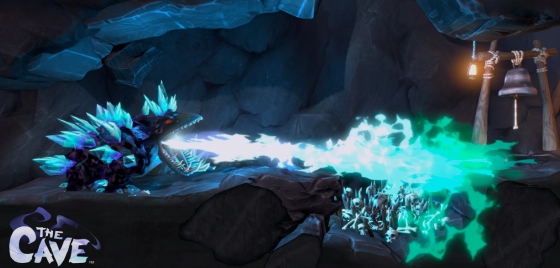 Last week I had the privilege of meeting with Ron Gilbert to talk about (and see a little bit of) his new game, The Cave. My preview went up on Adventure Gamers today.
Ron's been designing adventures for nearly three decades and he had a huge hand in shaping the genre with his work on Maniac Mansion, the SCUMM engine, and Monkey Island. Believe it or not, this is a game he's been thinking about since before any of that even happened, so The Cave has a past-meets-future vibe that makes the adventure game history buff in me really eager to check it out. It won't be releasing until early next year, sadly, but in the meantime this beefy preview provides plenty of details to whet the appetite.
Speaking of adventure games (as I so often do…), the Two Guys from Andromeda have just three days left to raise about $100k on Kickstarter. If a Space Quest game has ever made you laugh, consider pitching in a few dollars to help them get there. My childhood thanks you.