I last worked on the Little House cabin back in November, and that's when I started writing this blog post. But I thought "finishing" the house was imminent, so I wanted to wait until I had some more pictures, and seven months went by. Oops. Anyway, the house might not be 100% finished, but yesterday I put together a few last furniture kits. If a house is ever truly done, this is as close as it's going to get.
The last thing I did in November before getting distracted by rowhouse electricity was build a shelf for plates next to the fireplace. I couldn't find illustrations in the Little House books that showed how plates and pots etc. were stored, so I made this up as I went along. I made the shelf out of skinny stick scraps.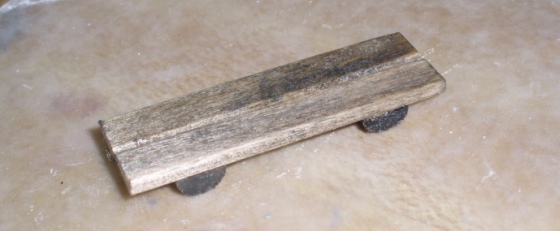 They're held together by log scraps.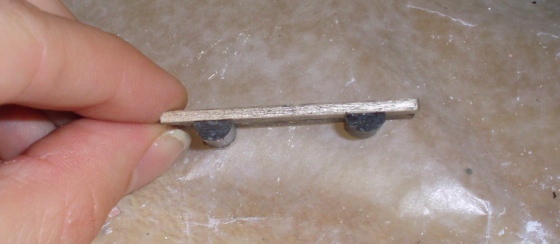 I glued the shelf to the wall above the utensil rack.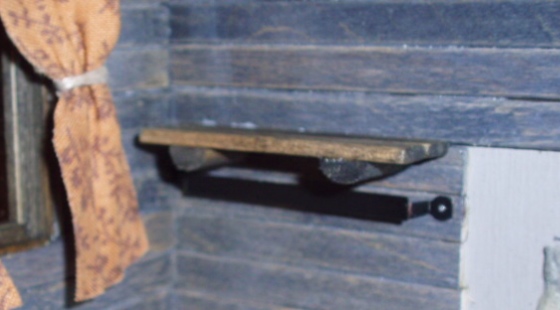 And here's how it looks in use. Included on the shelf are two "tin" cups I bought off eBay, that look sort of like Laura's and Mary's tin cups in the books, and various other dishes Ma can use for cooking.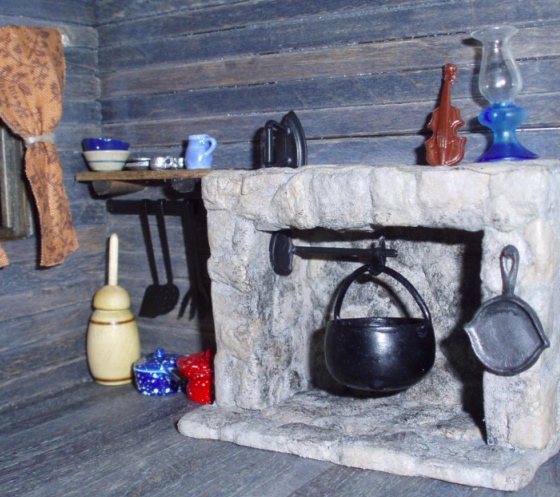 Fast forward seven months! This nightstand and mirror are Jane Harrop kits I put together this weekend. She has a website, but I bought mine from Molly's House. Both of these are from a Shaker bedroom kit that I unfortunately don't see listed on either of those websites anymore. (Maybe I got the last one?!)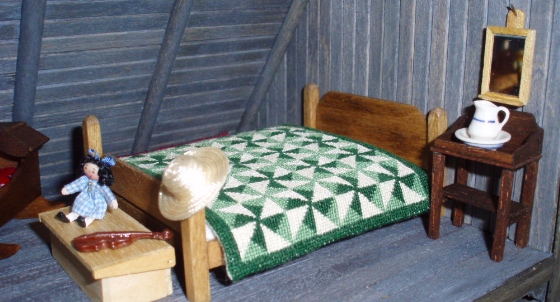 The shelf on the bottom of the washstand is crooked. Pa didn't have a level.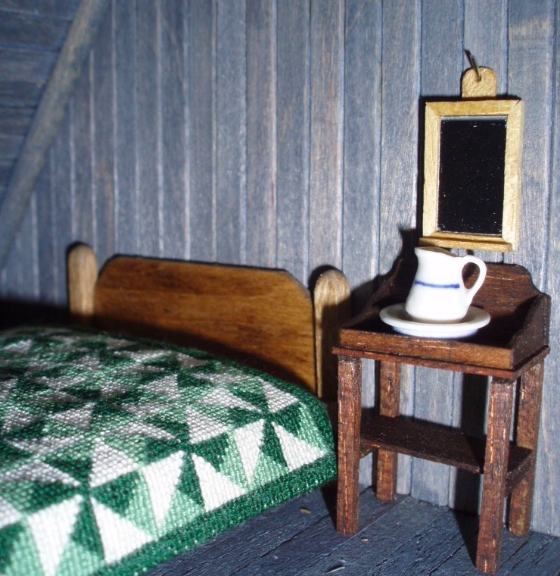 Laura's doll Charlotte was a lucky eBay purchase.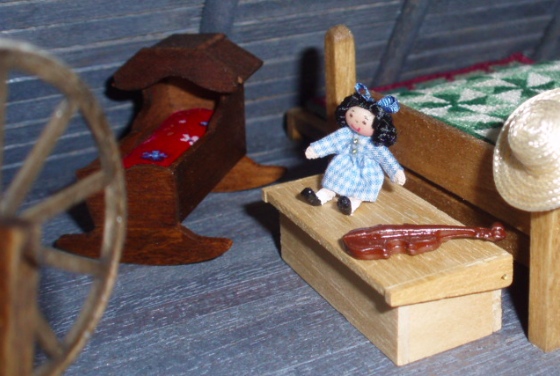 This spinning wheel is from a separate Jane Harrop kit. I've been looking for a half scale spinning wheel for a while so this was an exciting find. The kit went together easily and I recommend it to anyone else who's desperately searching for a half scale spinning wheel.
The candle holder on the wall is from the same Shaker bedroom kit as the washstand and mirror. The candle is plastic, maybe Chrysnbon? I got a bunch last year as part of a grab bag at an estate sale. It was originally bright white, so I painted it off white with a black wick to look more realistic, and cut off the bottom to make it more to scale.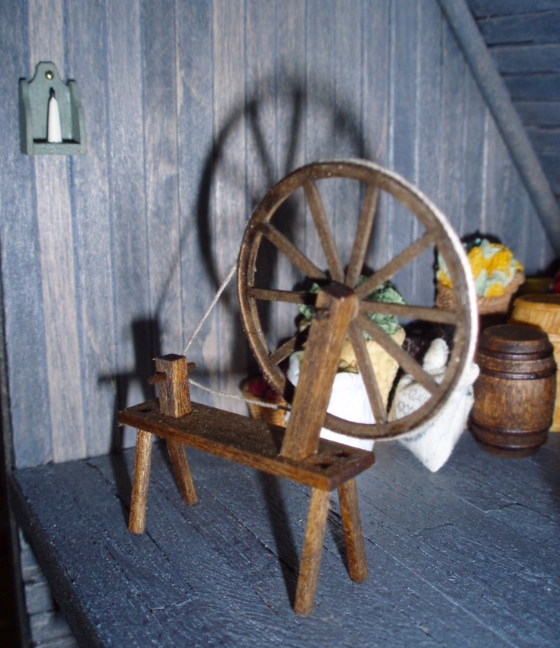 And here's an updated shot of the fireplace, which has acquired some new accessories in the past few months. I replaced the hanging pot with a smaller one. (The big one always looked too much like a witch's cauldron to me.) The bellows is supposedly 1:12 scale but I thought I could get away with it — they need a big bellows to make a big fire, right?
The "spider" pot with the long handle is made by Olde Mountain Miniatures, who make a lot of stuff that would be appropriate in this setting, but only in 1:12 so I had to be careful about the size. I really wanted something with a long handle — don't want Ma to burn herself making dinner! The copper tub and washboard are also new(ish). I might paint the washboard edges brown to look like wood.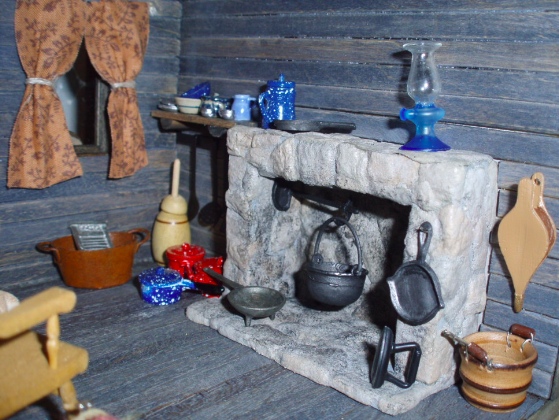 Finally, I threw together some pillows for the beds. I hate sewing and did a pretty sloppy job with these, using pinkish thread instead of white since that's what was at my fingertips. You can see a thread end sticking out of the corner of the pillow on the trundle bed, oops. Maybe someday I'll put more effort into pillows. Or… maybe not.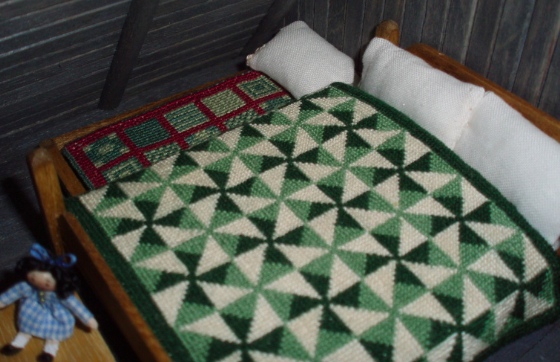 Someday I'll landscape this house — I want to build a base with tree stumps and outbuildings and other Little House-like touches. Until then, I've posted some more pics of the finished house here (you might need to be logged into the Greenleaf forum to view it).