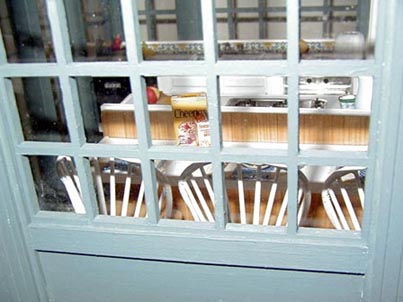 In early 2003 I bought a bunch of Shenendoah kits (now owned by Houseworks) in order to make a kitchen island like one I saw in a 1997 issue of Dollhouse Miniatures. After almost a year of cluttering up my own kitchen in varying stages of put-togetherness, they have finally been finished!
Here they are, painted and waiting to be attached to each other.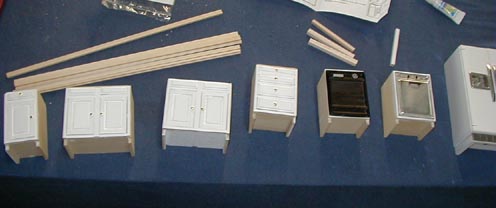 I wanted this kitchen to have all the modern conveniences… including a dishwasher! There's nothing uglier than a little person with dishpan hands…
I used pieces of basswood between each cabinet so they'd fit snug in the space against the wall. The floor and backsplash are made from "Spanish tile" paper from What's Next, which I bought from HBS.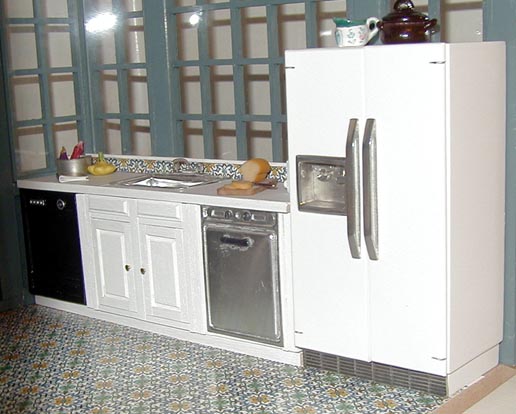 The "space-saving island" has a built-in breakfast bar. The house doesn't have a dining room, so I thought this was a perfect way to maximize the space.
The backsplash hasn't been glued on yet… I need to make one that's slightly longer, so it covers the trim on the countertop.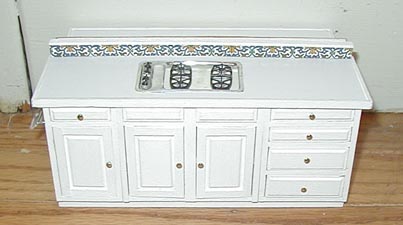 I used random pine flooring for the bar's back and pedestal. The towel bar is from a Chrysnbon bathroom kit.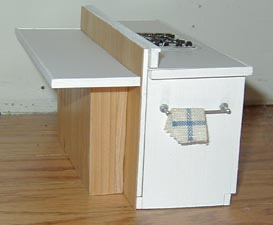 Once the cabinets were done, I had fun adding pieces from my "collection." These are the infamous Handley House chairs. I had planned on using five, but decided it would be too cluttered.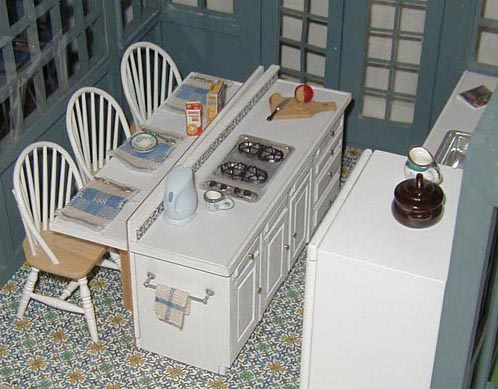 Unfortunately none of these pictures show the little toaster, which is next to the bread by the fridge.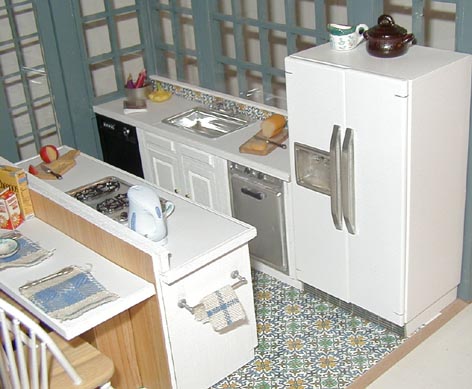 The view from outside.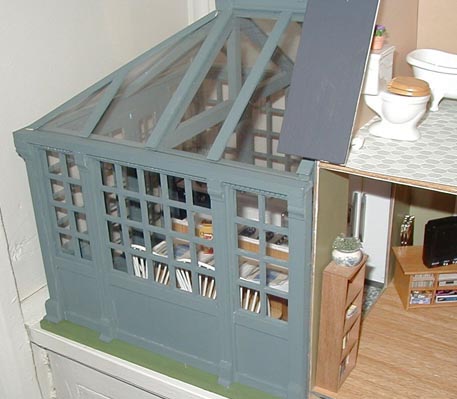 The two newest additions to the kitchen are a Monterey wine rack, and a pot rack made from a 2002 Hallmark "Christmas in the Kitchen" ornament. I replaced some of the pots with ones I bought at HBS. Here's a somewhat blurry view of the newest kitchen stuff. The little people need their windows washed!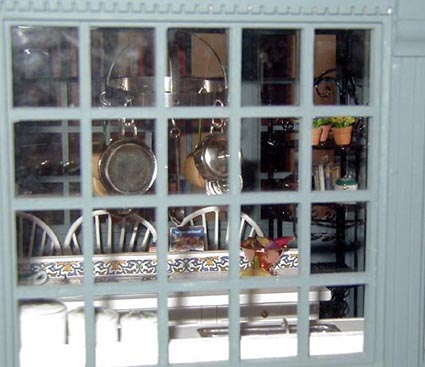 Peeping in from the yard.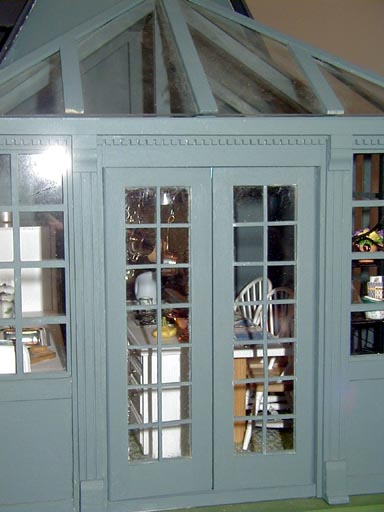 I don't know if I'll ever be truly done with this room. I've added just about everything I can think of… but somehow I keep finding new ways to cram stuff in!