My gingerbread dollhouse looked pretty good the way I had it, but I wanted to finish the roof and front door, and play around a bit with frosting. And… I might have ruined it. I mean, it's still adorable, and I had fun with it, but I went WAY overboard on frosting — past the point of no return, and then some.
First, though, I spruced up the front door.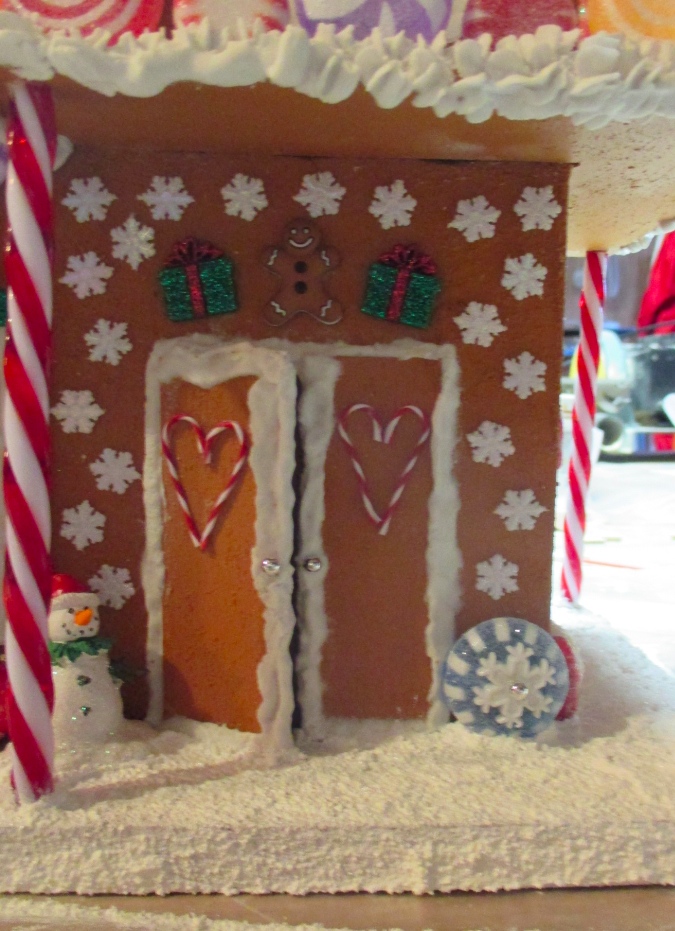 I also added Snow-Tex to the porches and roof. This stuff is great. The texture is sort of marshmallow-like and it just looks yummy.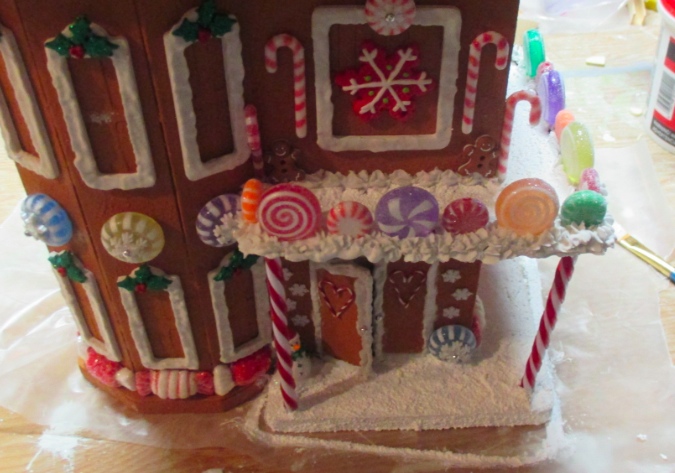 I sprinkled glitter on the roofs while the Snow-Tex was wet. It reminds me of a cookie with sprinkles.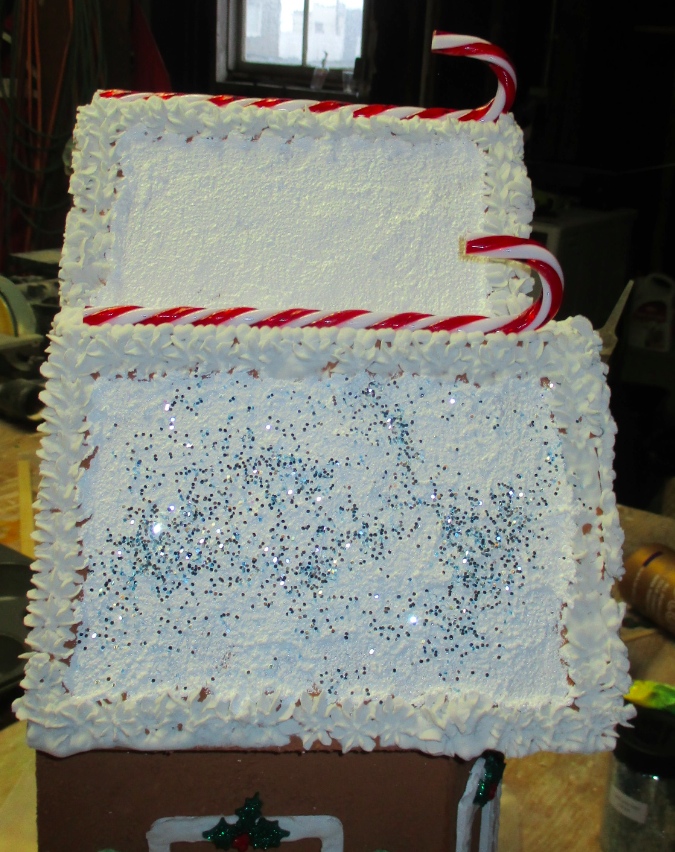 I used up almost all the Snow-Tex… that's how I knew it was time to stop!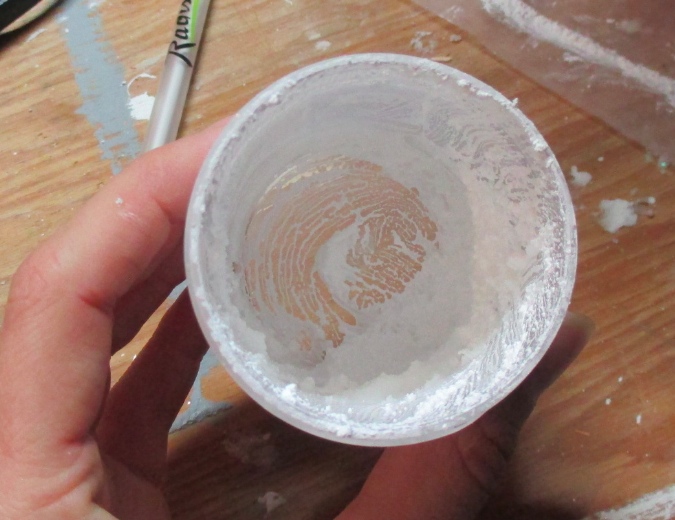 Next I added frosting sashes to the front windows.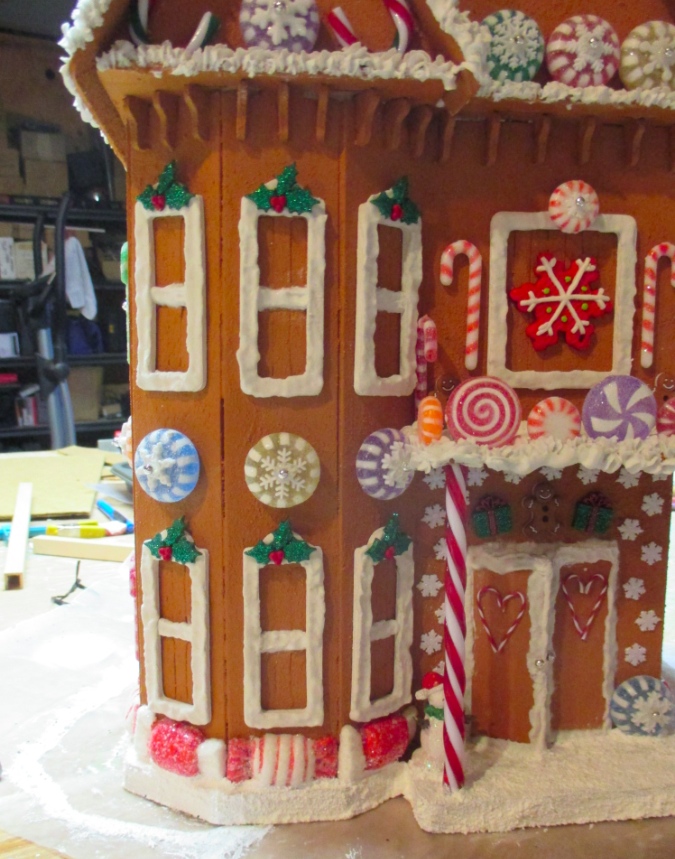 So, here's how the house looked before I went totally nuts with the frosting. Pretty tasteful, I could have left it this way.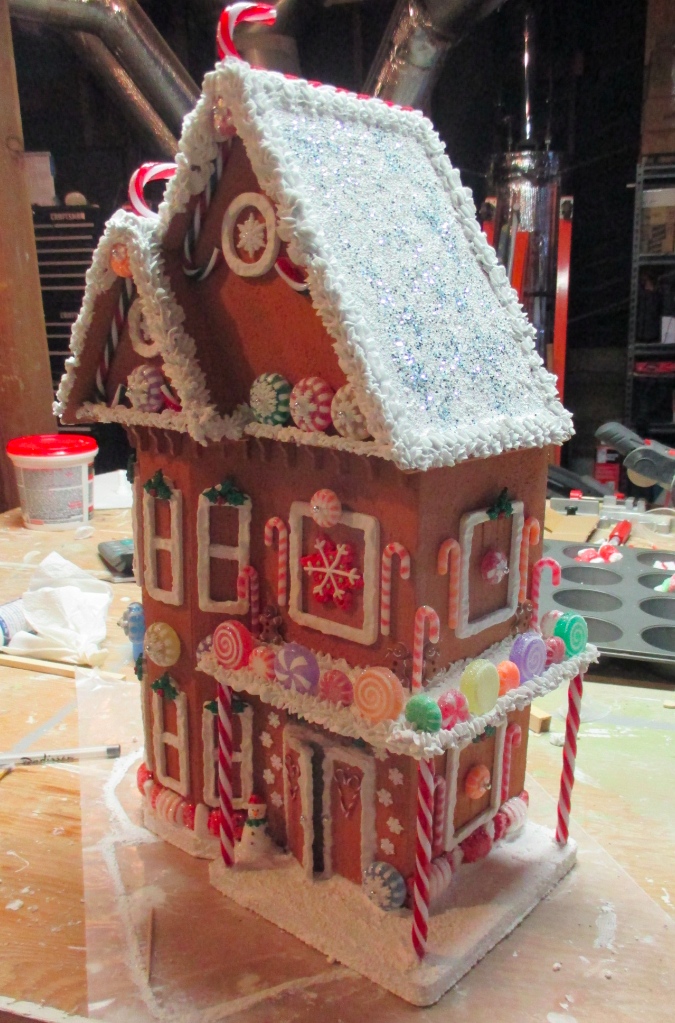 But alas, I did not. Using the fancy tip, I piped around the base of the house.

That was fun, so I beefed up the frosting on my roofs, too.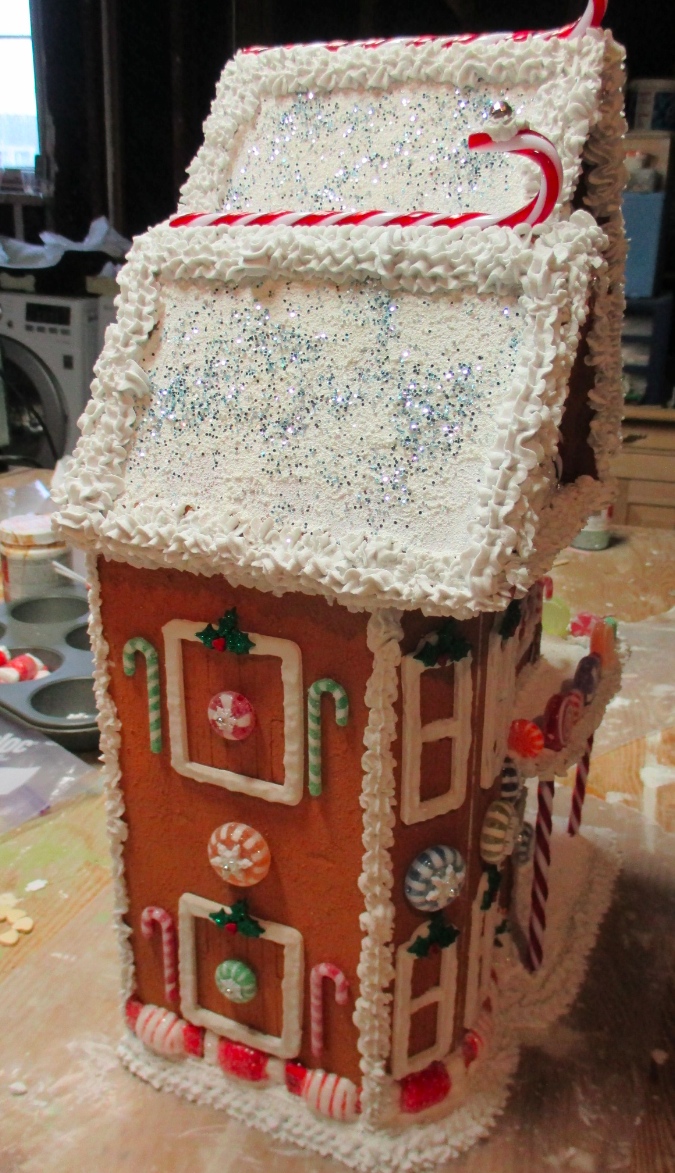 Then I figured 'why not?' and outlined the back of the house.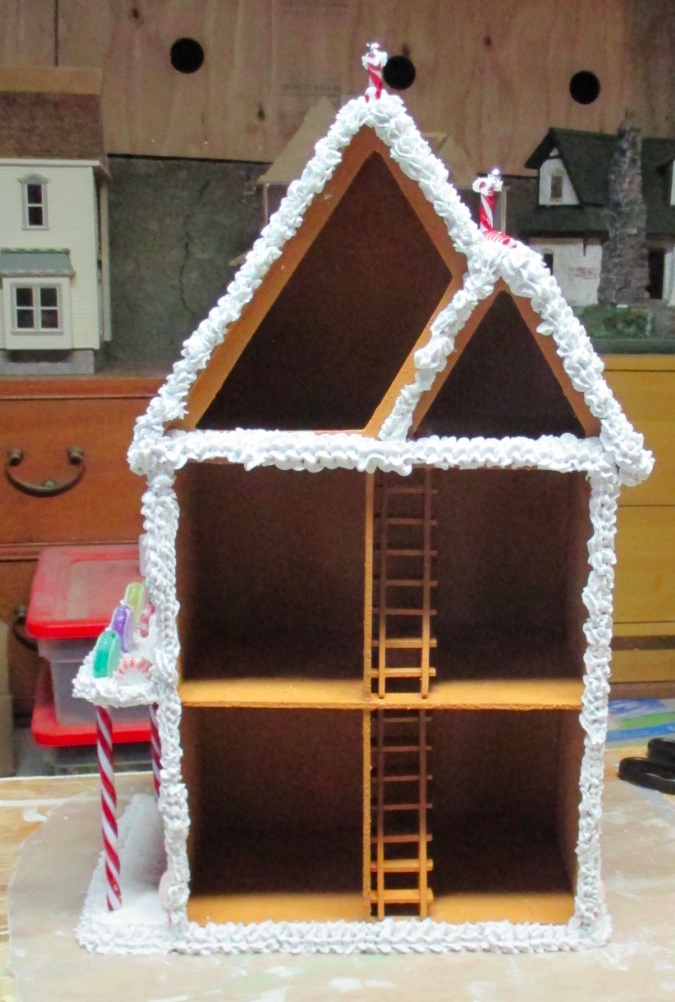 And hey, while we're at it, how about some frosting on the sides?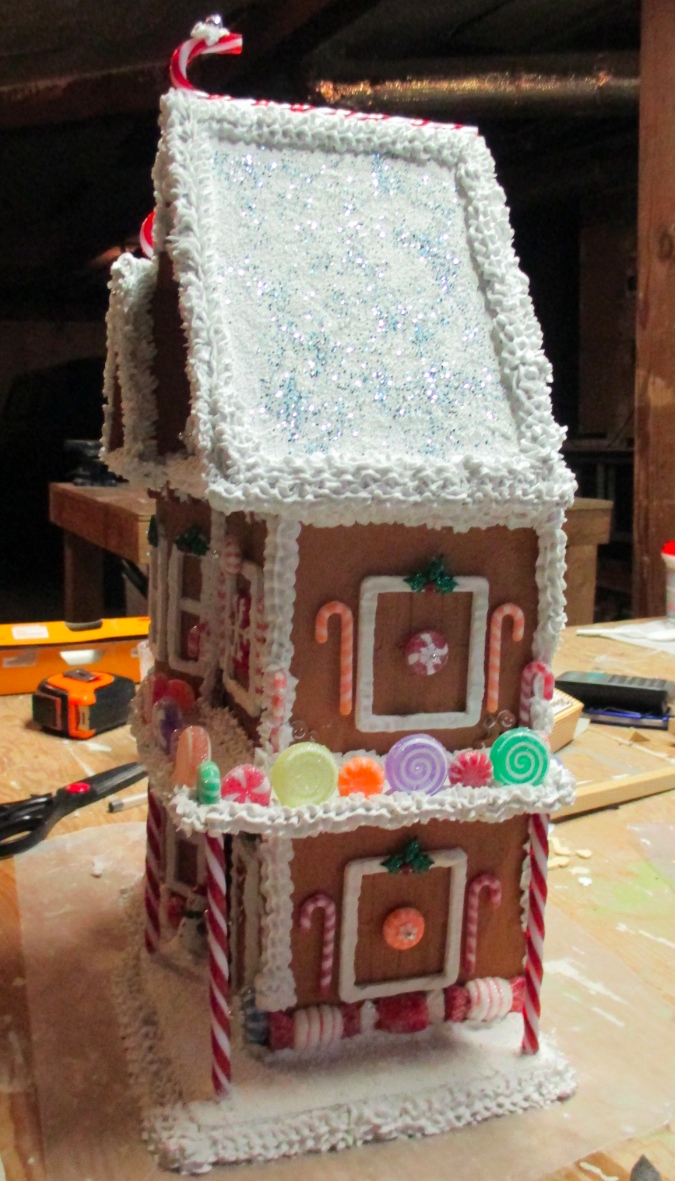 And, y'know, those doodads at the top were looking kind of naked…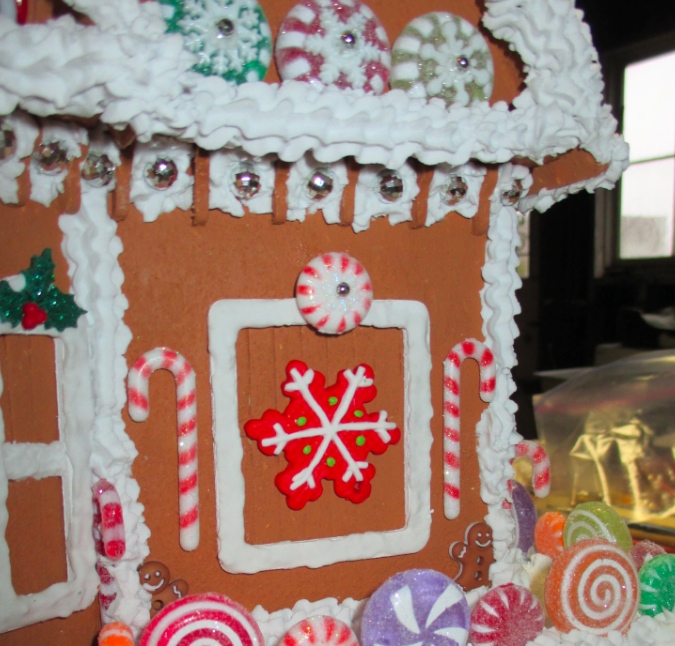 Here's how the house looked after my frosting rampage. I also tried going down the seams on the bay window but that looked awful so I scraped it off, ending up with some spackle in the cracks.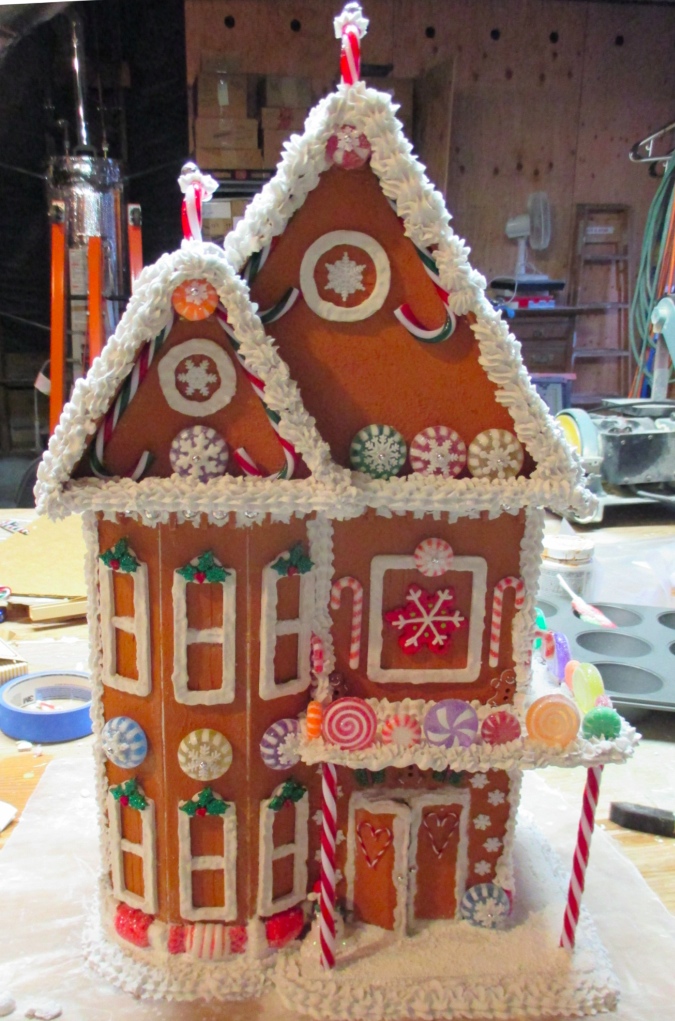 At this point I stepped away from the frosting — literally — and let it dry overnight. When I lifted the house off the wax paper the next day, a bit of the frosting around the base came off with it.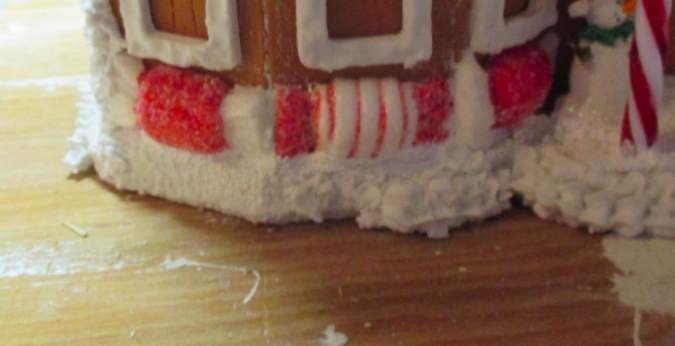 So I redid that, and… well… maybe added a little more on the front.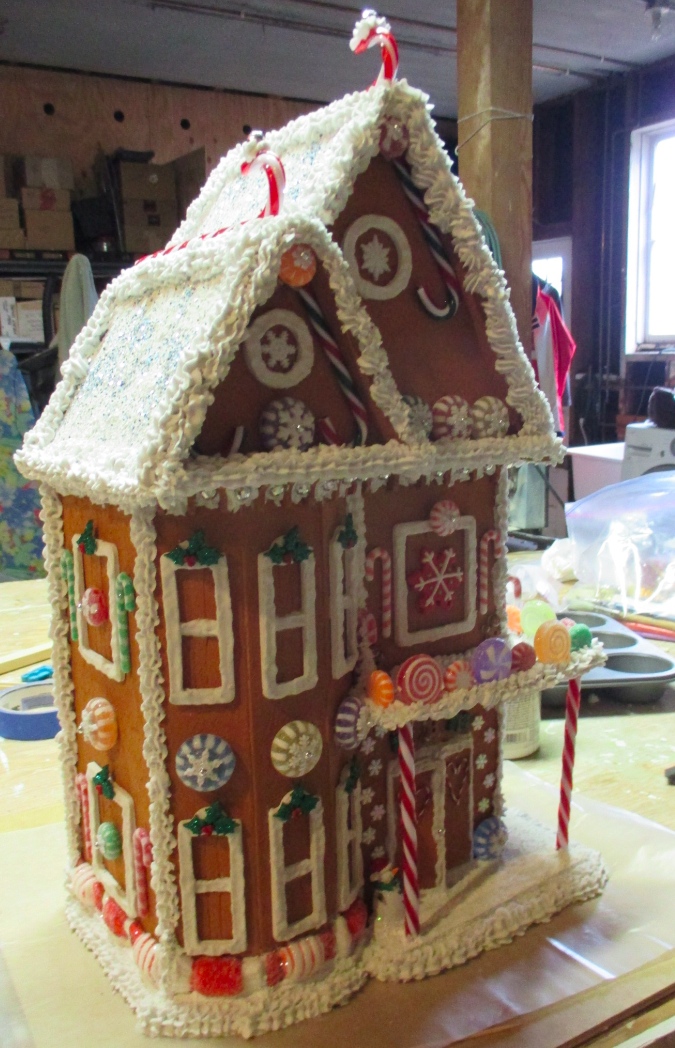 I had a very tiny bit of gingerbread paint left, which I used to touch up the seams where I'd scraped the spackle off the day before.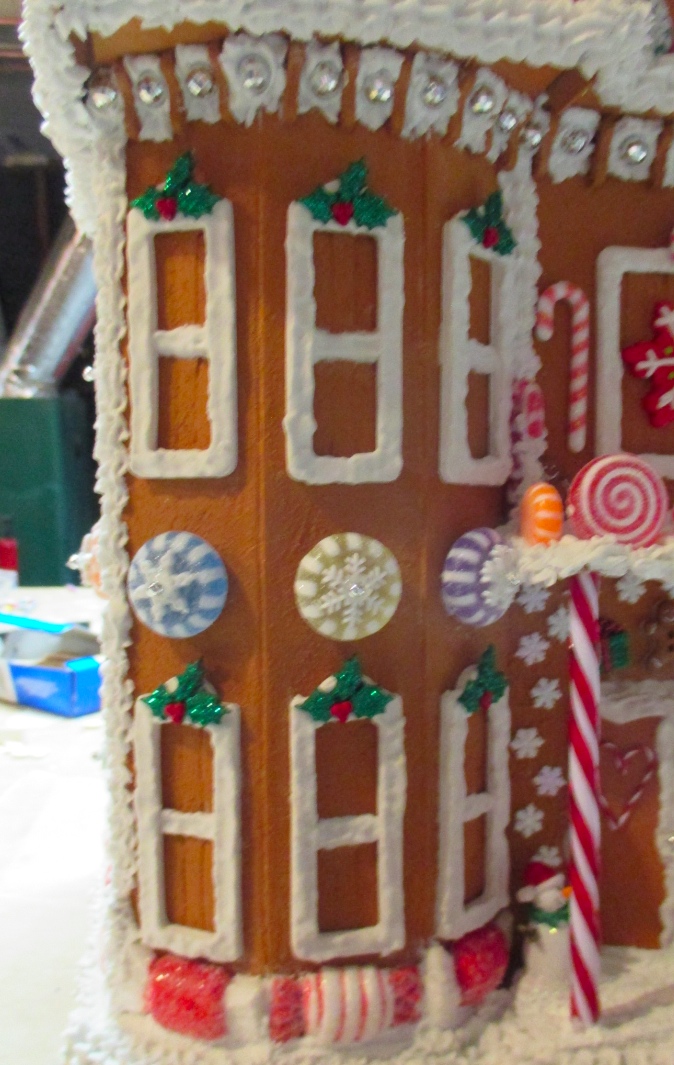 Here's the finished house. I don't think it looks bad… not quite as elegant as it did before I turned into a frosting maniac, but still good enough to eat!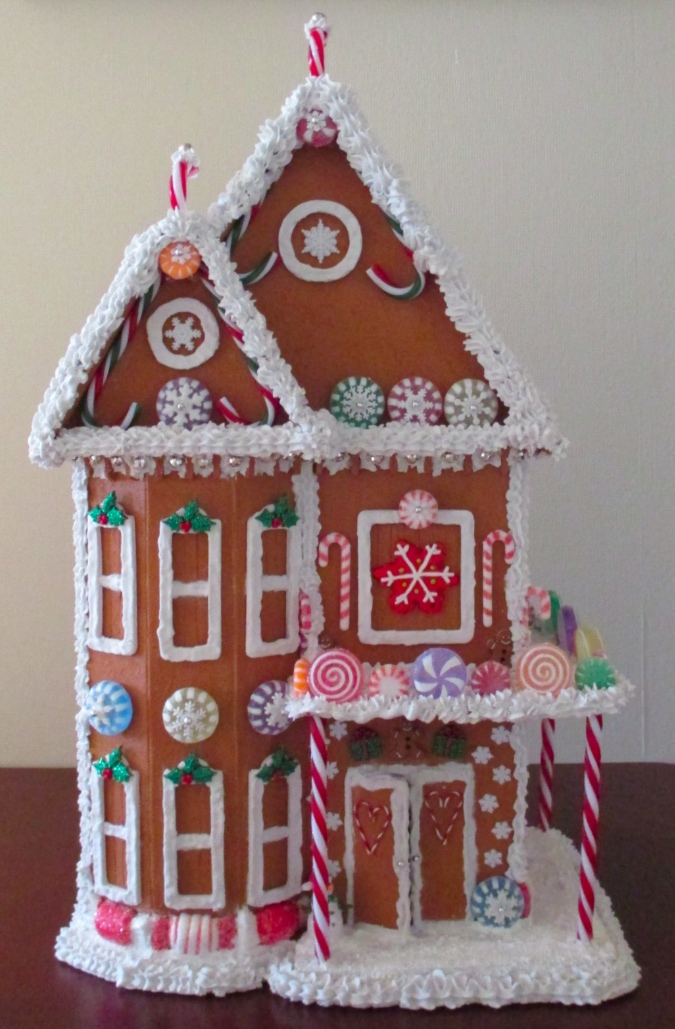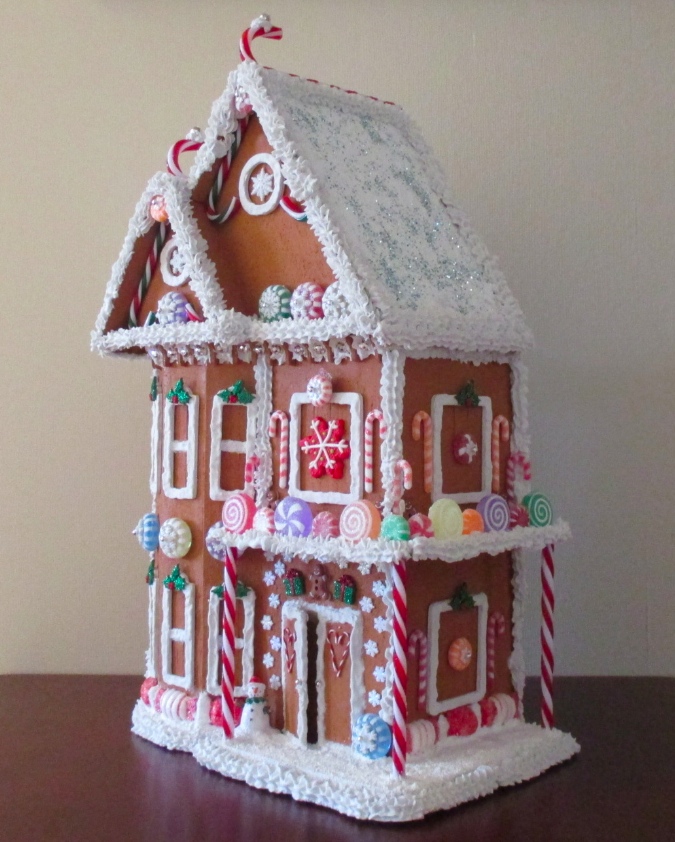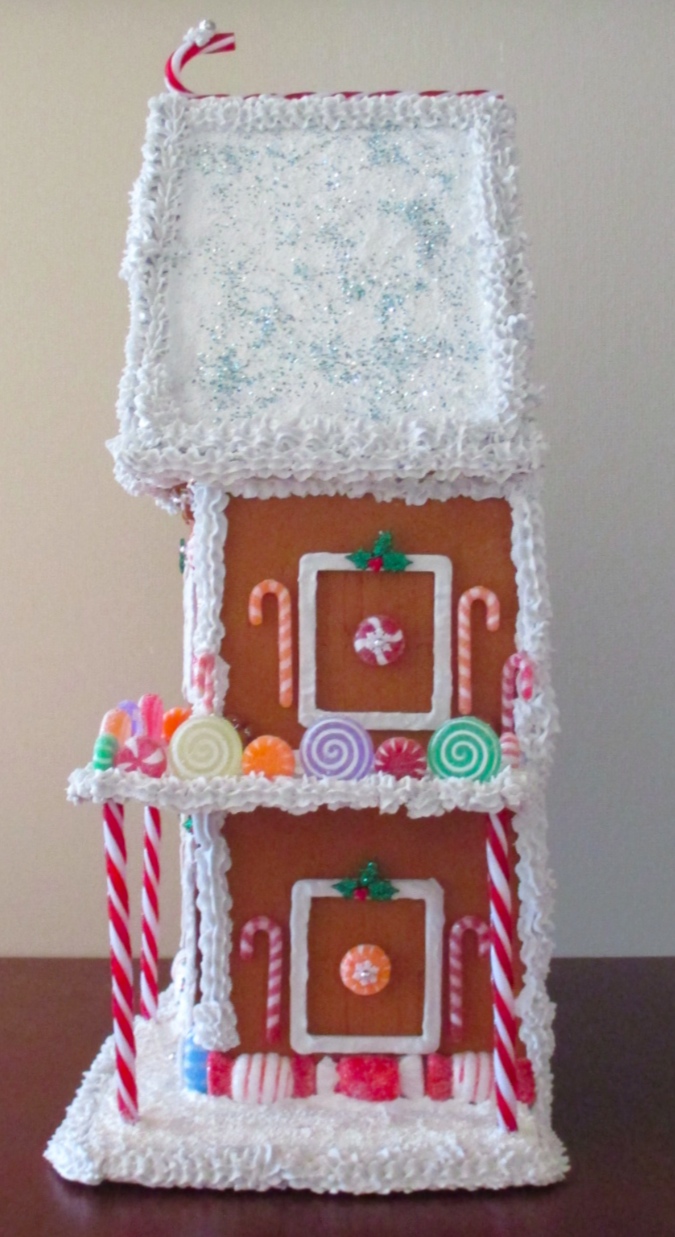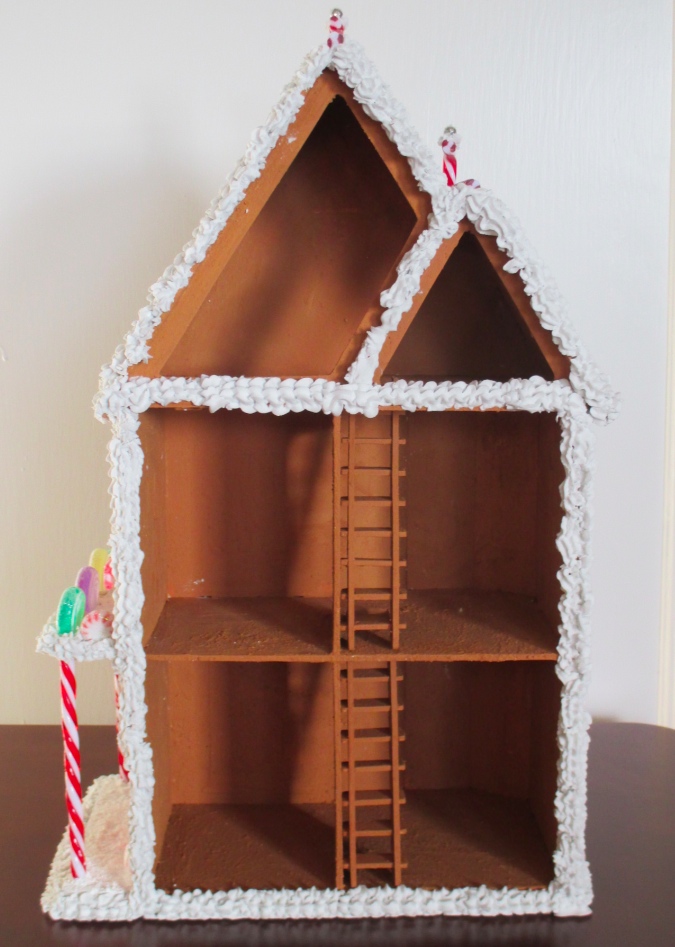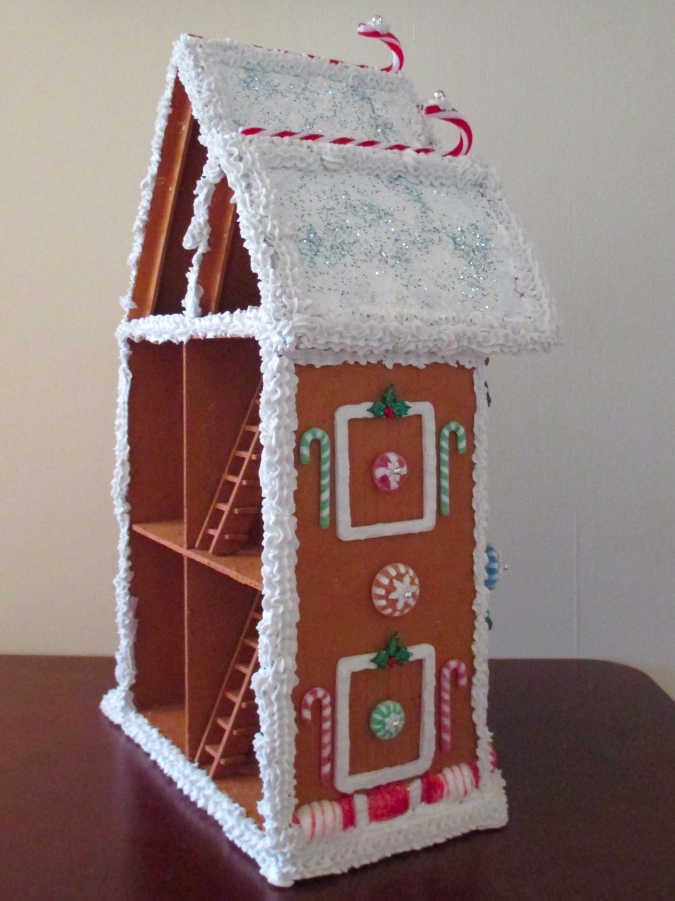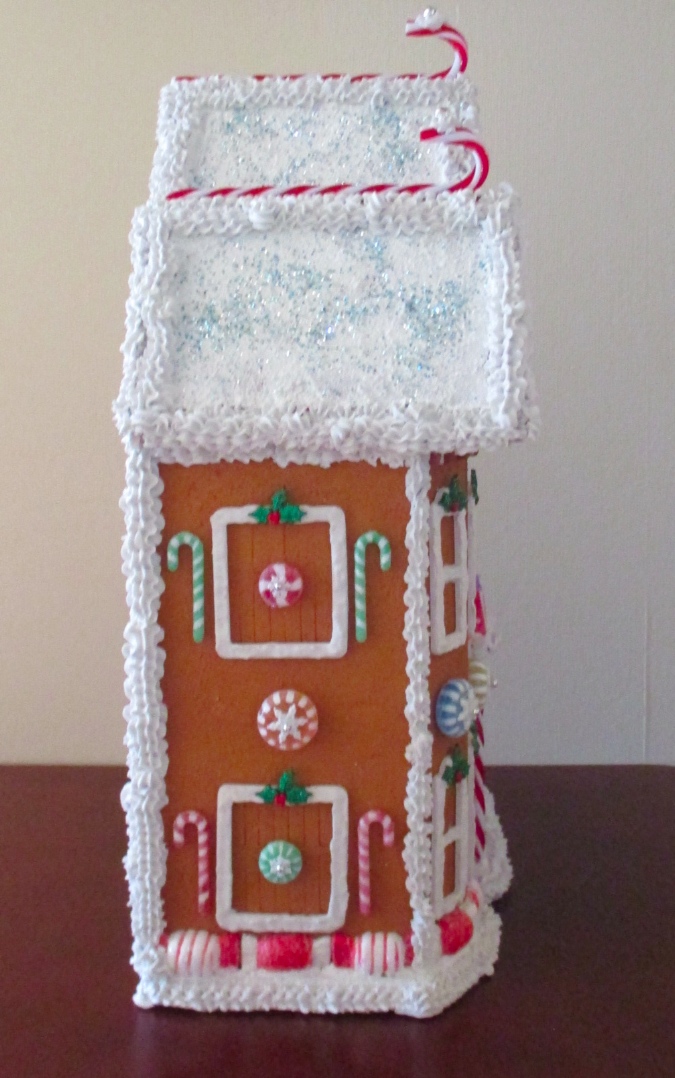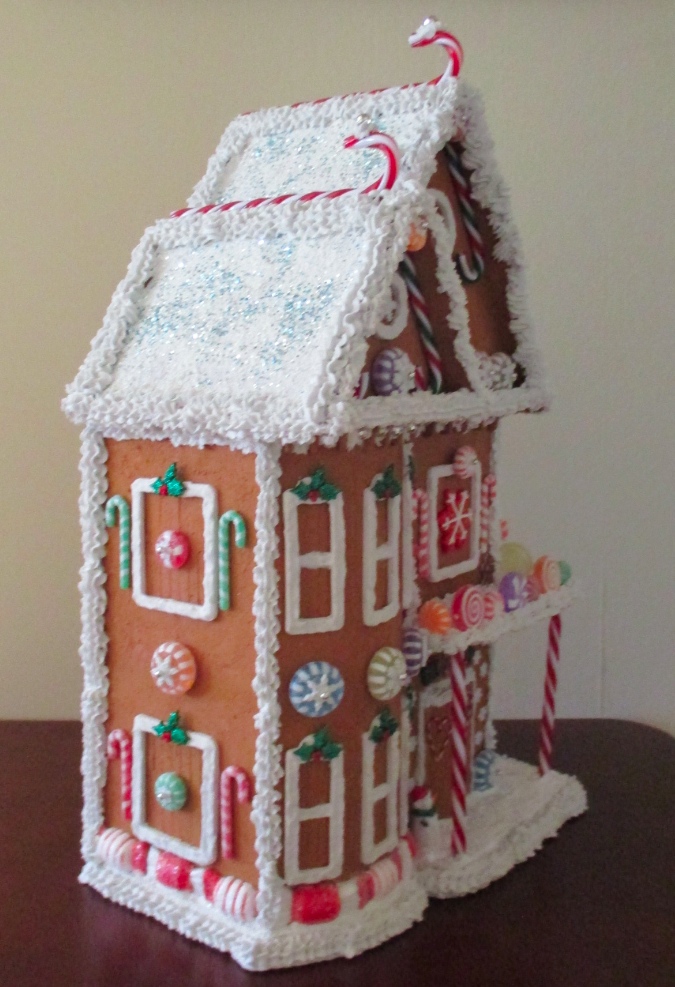 I have it on display next to last year's Christmas roombox.